Predicting the future is an inexact science – it's about trying to assess trends as they are and extending them as logically as possible over time, but it takes a lot of reading – so we did it for you!
The last few years have thrown enough curve balls to keep businesses swinging at thin air, so it pays to have something to focus on to help you prepare as best you can for the things that can be predicted.
All of our experts make sure they're up to date with the latest trends, research and developments in their particular skillset in order to ensure that our clients are in the best possible condition to face the changes that are approaching, and each year we try to put together some of our most impactful trends and predictions to help our audience do the same.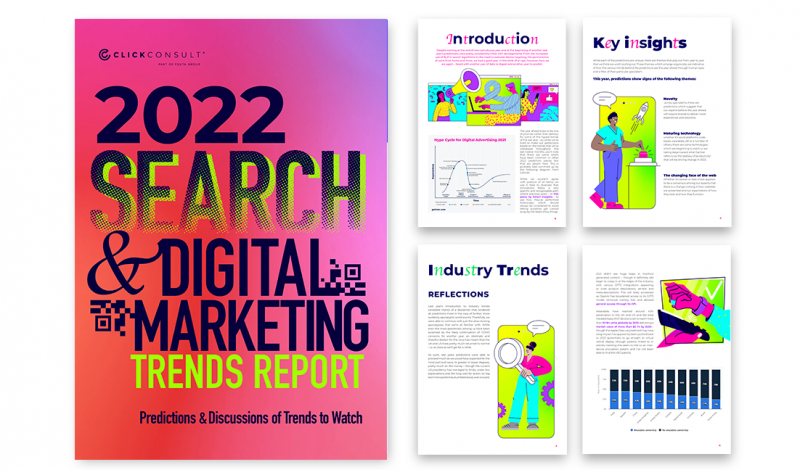 Our 'Search & Digital Marketing Trends Report (2022)' includes trends and predictions for:
SEO
Paid Media
Social Media
Content Marketing & Digital PR
And more…
This is always a tricky but enjoyable project to put together each year and we hope that businesses and people that download the eBook get as much out of it as we put into it. So download your free trends and we hope it sets you up for the best 2022 possible!
Feel like we missed something? Disagree with our analysis? You can always drop us a message – or see what we can do to help your brand stay ahead of the curve.