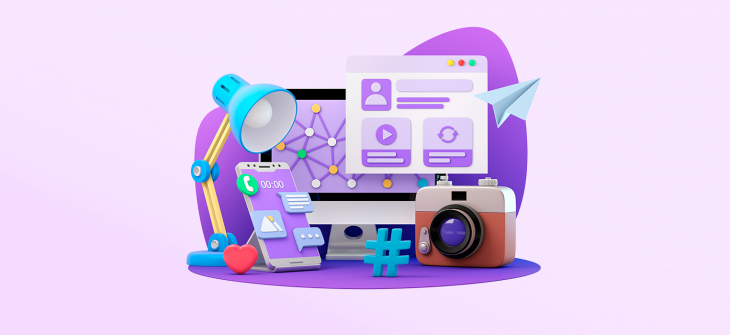 Our top two SEO trends for 2021
After extensive research at the end of 2020, we put together a variety of predictions for the coming year in a single free resource, but there are two from the SEO section that we feel need the extra emphasis of a blog
---
While the CWV update may not have the immediate impact of the earlier named updates, this change in ranking factors will likely increase in importance over the next few years. However, that doesn't mean brands can wait!
Charlotte Chapman – Head of Technical SEO
Core web vitals (CWV)
Core web vitals are a series of user focused metrics which measure loading, interactivity, and visual stability.
---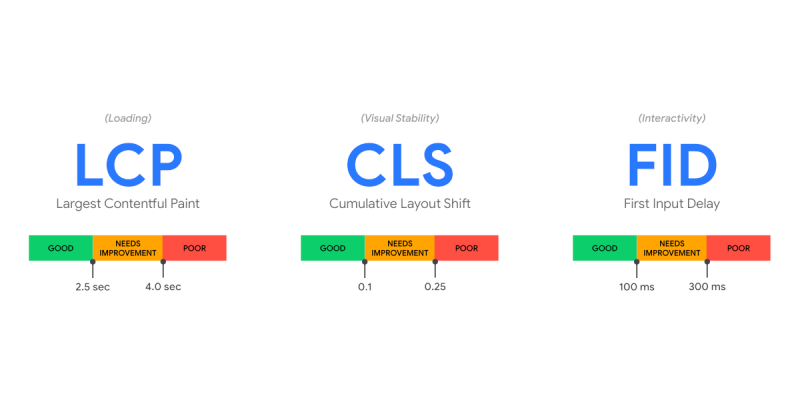 ---
Google defines these metrics as following:
Largest Contentful Paint (LCP): – measures loading performance. To provide a good user experience, LCP should occur within 2.5 seconds of when the page first starts loading.
First Input Delay (FID): – measures interactivity. To provide a good user experience, pages should have an FID of less than 100 milliseconds.
Cumulative Layout Shift (CLS): – measures visual stability. To provide a good user experience, pages should maintain a CLS of less than 0.1.
Why CWVs are important
In 2020, Google announced they would be adding CWV to the ranking signals in 2021, they also confirmed a roll out date of May 2021.
---
---
While this has the potential to make a huge difference to the SERPs, in recent history Google has rolled out such changes relatively slowly (see the move to mobile and the addition of speed as a ranking factor) and then increase the weighting over time.
While there has been no information released on how many sites or the percentage of searches that they expect CWV to impact, there is little reason to believe that a huge initial shift in rankings is desirable to Google for updates of this nature.
While some updates – those tackling spam, dishonesty, manipulation or for EAT – have reason for the change to be immediate (sites falling foul of these updates are being 'punished'), changes such as the Mobile Friendly update and Speed Update are Google's attempts to shape the web – and for that reason it pays to roll out slowly, and provide ample chances for brands to fall into line.
Likely impact in 2021
It's likely that all but the worst examples will see minimal ranking changes as a result of the rollout – though, as some of those with awful CLS tend to be ad-funded, that could cause problems for some news organisations and other sites which drop ads into the load after the content.
However, this will have significant ongoing impact – and brands that get on top of this early are going to be the ones that see the most benefit. If you're competing for top ten positions for trophy keywords, or even particularly competitive high traffic terms, this kind of change could be the deciding factor in whether you outperform a competitor.
---
While it may seem obvious, machine learning algorithms need to learn – and we need to teach them what great websites look like. Part of how we do that is with structured data.
Charlotte Chapman – Head of Technical SEO
Semantic SEO & Knowledge Graphs
The more faith Google and other search engines place in machine learning, the more SEOs need to be able to satisfy what it's looking for. BERT – which is the particular NLP algorithm used by Google – is now a part of the process of returning virtually every search result, and Microsoft has exclusively licensed the even more powerful GPT-3 from OpenAI, but even with these tools, the search engines will require additional information layers for the time being (this has taken another turn since we made this prediction, with news of Google's SMITH – which is likely to be used in conjunction with BERT to improve performance over longer content).
This is where structured data and knowledge graphs come in – while we've been firm believers in the Schema.org project for some time, there seems to be a tipping point approaching both in general understanding and in ease of adoption. While the tools available are far from perfect, they are a good start – and if your competition isn't making that start, it might just be enough.
---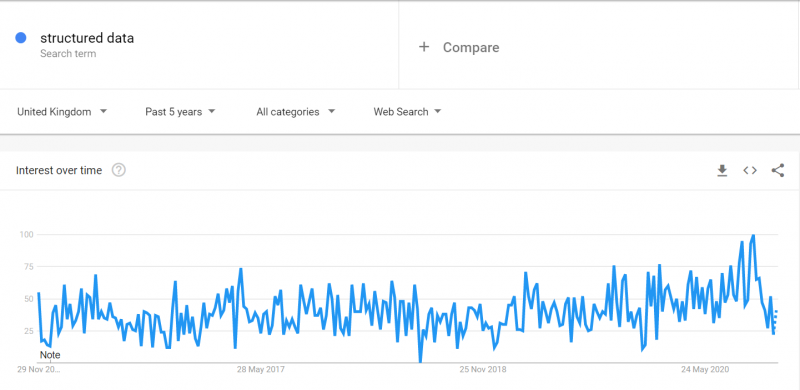 ---
The NLP which search engines are using may help them to read the content on your site, but structured data will help them to understand it, and that is increasingly important as the technology matures.
The knowledge graph, therefore, becomes of paramount importance. The knowledge graph is how your information connects with the wider web, and it is this that you need to be thinking about. Adding structured data to your site needs to be part of the process, but it needs to be preceded by a strategy development process – you need to know how your data relates to the web and plan how you can make the link to it.
Necessary Action for 2021
By now, you should have at least some schema on your site – most web-developers will throw in org schema and maybe website schema while building the site, but that is simply not enough. SEOs will need to begin planning their schema implementation rather than adding it ad hoc to websites when they get the chance.
The way search engines are developing is only going to speed up as we trust more of its refinement to machine learning – while we're some way of the point of the singularity, it is in accordance with the theory that machines will continually improve their own performance until the point at which we see what is commonly referred to as an 'intelligence explosion'.
While the various weightings and measurement of core ranking factors is likely to vary, maybe wildly, in the course of 2021, one thing will remain fairly stable – and that is the need for this second data layer to properly understand your content, and SEOs will need to take it a lot more seriously.
---
There are plenty of other predictions on SEO and other important areas of search and digital marketing available in our 2021 trends report. If you'd like to stay ahead of the competition, however, contact us today to see what we can do for your brand.
Share this: