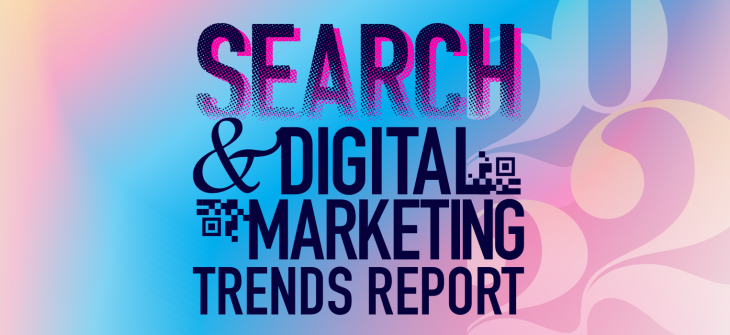 Search and digital marketing trends for 2022 infographic
To accompany our in-depth 2022 trends report, our fantastic designer Chloe Ridgway has compacted some of the most important things to watch out for in a handy infographic
---
With the work year now officially begun, we thought we'd ease you in with some easy to digest infotainment suitable for use alongside most generic painkiller brands. If you stayed home for new year's eve, or (damn you) are young and invulnerable, you can check out the longform Search & Digital Marketing Trends for 2022 eBook, for the rest of you, here's an infographic.
--- ---
While there's a lot about the coming year that's difficult to predict, we feel that there are things we can be prepared for and hope this helps to prepare you for what we hope is the best year yet!
---
Want to stay ahead of the curve? Sign up to receive our latest blogs and resources, or contact us today to see what we can do for your brand.
Share this: