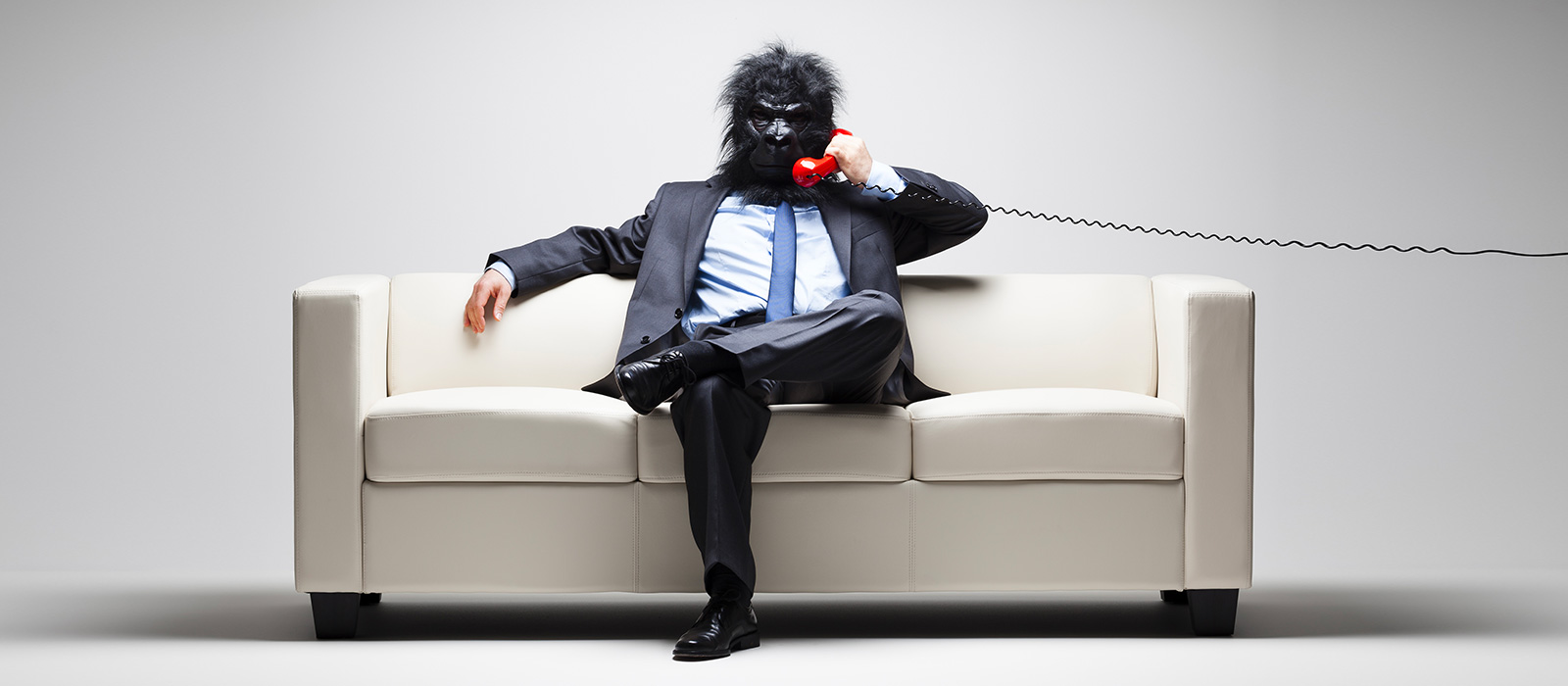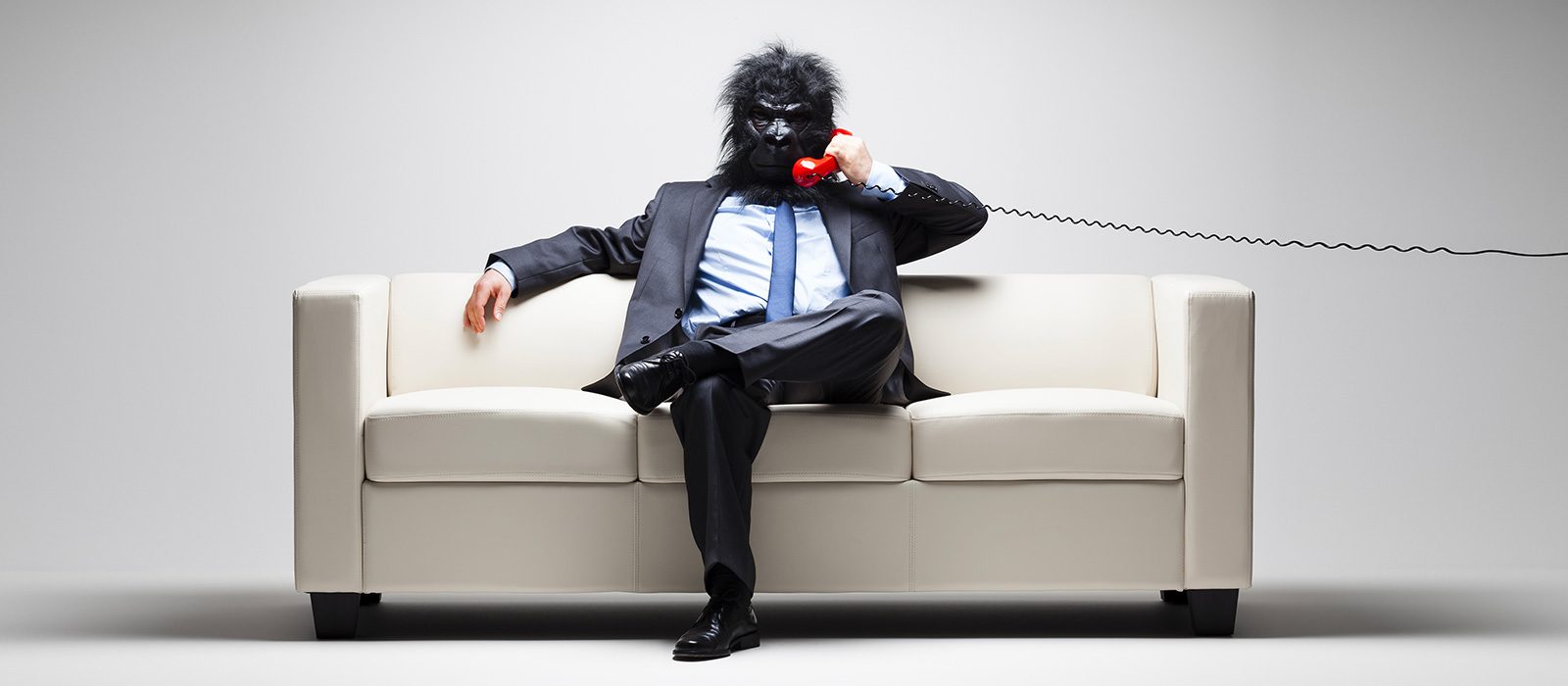 6 of the Best B2B Guerrilla Marketing Campaigns
Apr 4th, 2017
Guerrilla marketing is about using low-cost, unconventional marketing tactics to create a unique, memorable and shareable impact on an audience, and has been described as a campaign that "interrupts, intercepts, or intrudes on a target audience at a time and place at which they may not expect it"
What is 'guerrilla marketing'?
A concept popularised by American business writer Jay Conrad Levinson, guerrilla marketing is an advertisement strategy that aims to utilise small budgets in unconventional ways to maximise public impact. While most marketing has taken place in traditional media (newsprint, television, radio etc), guerrilla marketing takes to the streets, shopping centres and other public spaces to reach the largest possible audience.
Think of  the giant gorilla footsteps carved into the sand at an LA beach, followed by a crushed Jeep next to one of the footprints, to promote King Kong 3D (that's true gorilla marketing)…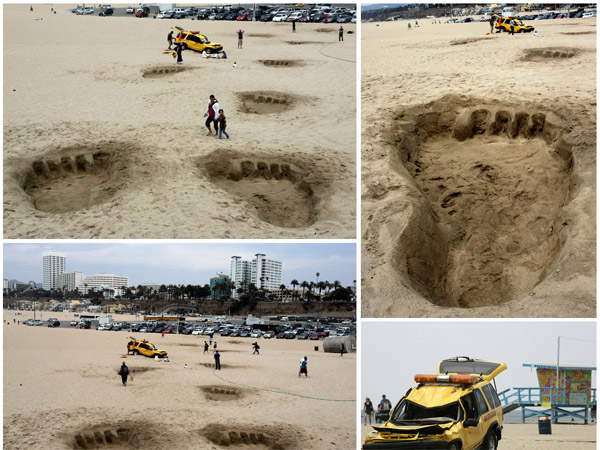 Source: Jonathan Alcorn
… or UNICEF's Dirty Water Vending Machine, which placed vending machines full of 'disease-infected' water bottles all over Manhattan to promote awareness and raise money for charity: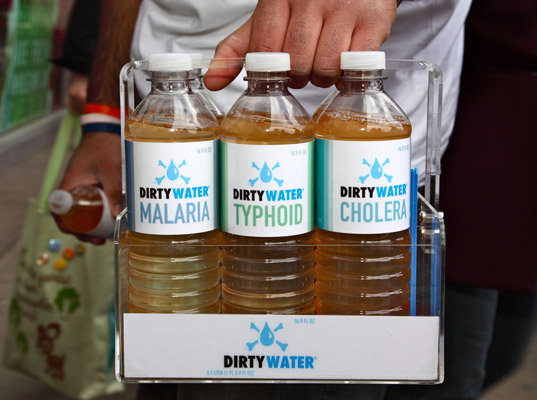 Source: ochevidec
Guerrilla marketing is not a new concept
The term was coined in 1983, with the publiction of Jay Conrad Levin's book Guerrilla Marketing: Secrets for Making Big Profits from Your Small Business, a guide to using lively, low-cost marketing promotion methods, which became a bestseller and has been updated and republished many times since.
The concept? Use creative, unconventional, often edgy, tactics to advertise on a relatively small budget, with a focus on grasping the attention of individuals at a more personal and memorable level.
Some other well-known examples include T-Mobile's flashmob campaigns, which harness the element of surprise by organising people to burst into 'spontaneous', perfectly-co-ordinated song and dance in busy public places and allow unsuspecting bystanding to join in with the action:
Life's for sharing (2009)
Welcome Back (2010)
Another example is WestJet's Christmas Miracle campaign, in which the Canadian airline asked passengers in the waiting lounge what they'd like for Christmas via a virtual Santa, then presented their wishes gift-wrapped to delighted passengers mid-flight with dedicated WestJet elves. This reportedly led to a 77% rise in bookings and an 86% increase in revenue compared to the previous year.
Guerrilla campaigns are often associated with real-world public displays, but in 1999, when internet marketing campaigns were in their infancy, film school students Daniel Myrick and Eduardo Sánchez successfully pulled off what many consider the first online guerrilla campaign, to publicise The Blair Witch Project – a movie about film students investing tales of a mysterious, supernatural woods-based killer and meeting a sticky end.
The inventive campaign blurred the boundaries between fiction and reality by creating an urban legend-style buzz that the film, which was shot on shaky, low-quality, hand-held video, was a real footage, perpetuated by a website devoted to the 'actual' Blair Witch. Some even suggest that the film-makers drip fed information into threads on internet forums dedicated to the 'legend' of the Blair Witch.
Millions flocked to the box office to see for themselves what all the fuss was about, and what began as a project with no stars, no script, and a budget of around $50,000 grossed $250 million worldwide.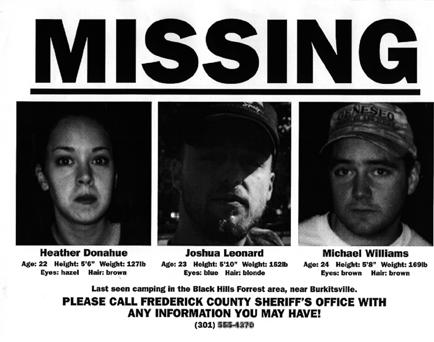 Source: Project Guerrilla
Do guerrilla marketing campaigns only work for B2C though?
Minimise the risks
By their nature, guerrilla advertising campaigns carry an element of risk. So here are some rules to remember:
Know your market
It's important here as with any type of marketing activity – if not more. While an element of surprise is a crucial factor in guerrilla's effectiveness, don't use shock tactics just for the sake of it, or your brand may be remembered for all the wrong reasons.
Stay on-message
Yes, a guerrilla strategy requires thinking outside of the box, but your message must be easily understood and it must fit in with and support the broader brand message. Ensure it integrates with other marketing activities or you run the risk of sending out mixed-messages.
Don't get too carried away
Guerrilla marketing is not a licence for all-out anarchy. Careful planning is essential, and keep in mind that the campaign also needs to convey the business benefits and values of your product or service. Accept a degree of lack of control – but check any legal and health and safety restrictions and think through any possible repercussions or backlash.
Ben Snedeker, of automation software provider Infusionsoft, sums it up well when he says:
Business is about risk. It's risk that makes an investment lucrative. It's the same principle for guerrilla marketing. It's the risk—the audacity—that makes these kinds of tactics so appealing to the crowds. It's what makes people turn their heads and take notice. You make the call