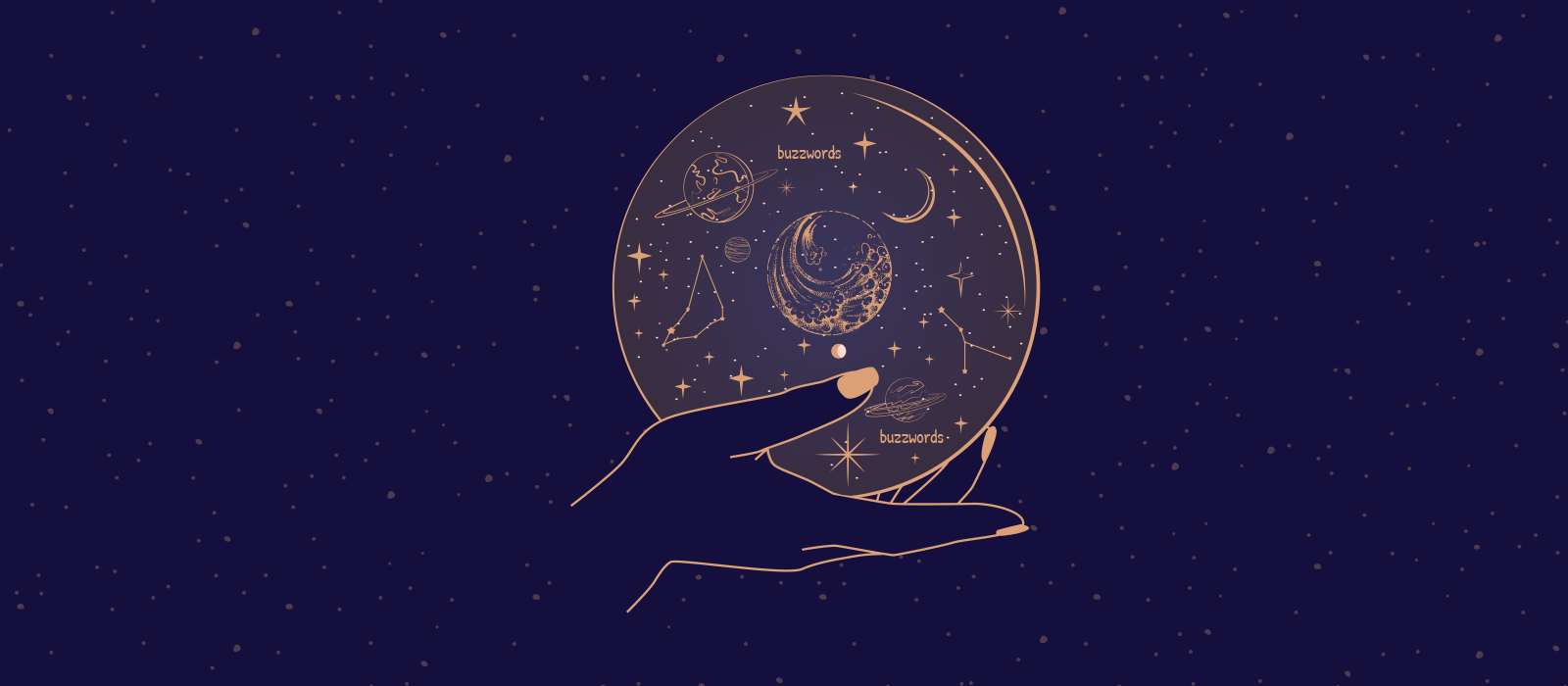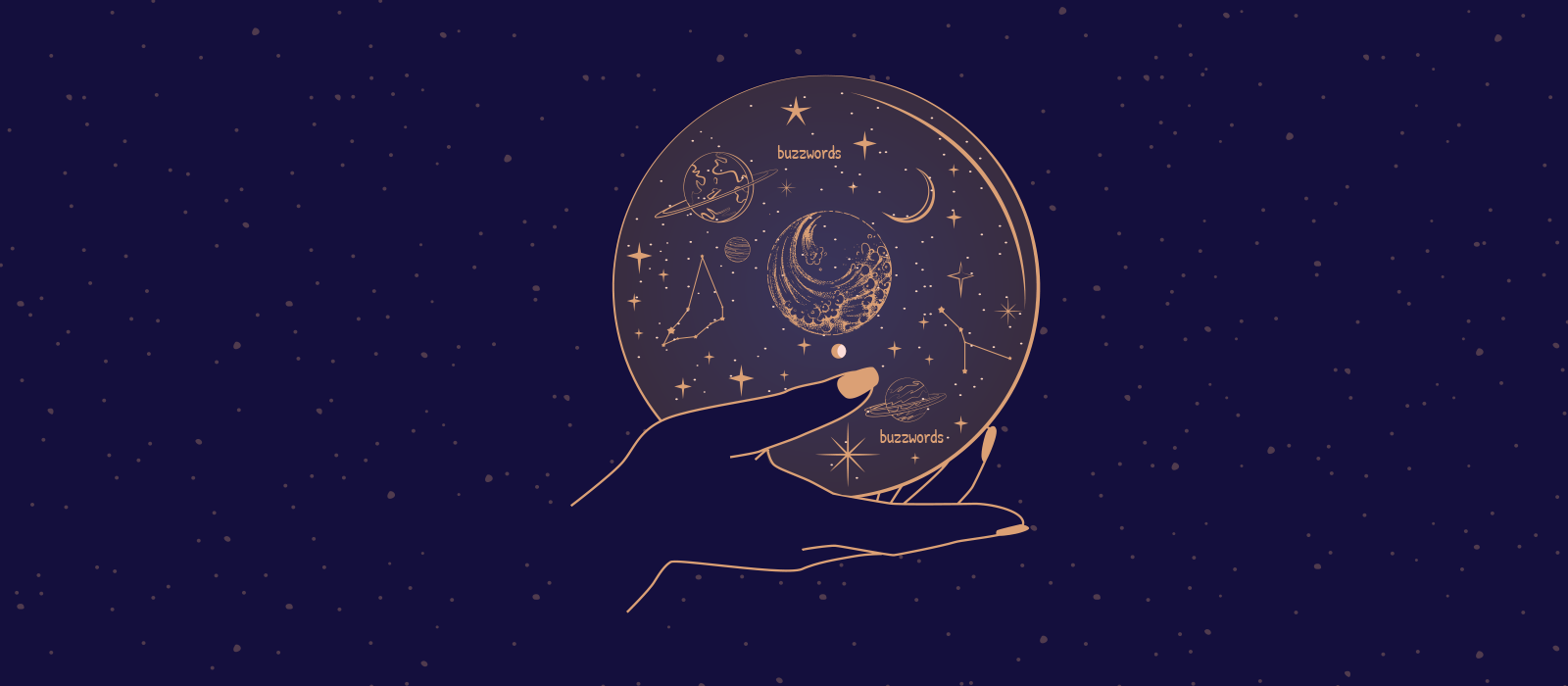 Buzzwords, crystal balls and clashing waves: demystifying the digital PR process
Jan 26th, 2022
We recently launched issue 10 of our Benchmark search magazine, it's full of quality insights from our industry experts. We thought we'd share a few key articles on our site, here we have Damien Horwood's who talks about the digital PR process (found on page 42 of the magazine).
The PR paradox
There is an old saying that advertising is telling everyone how great you are but PR is getting other people to say it for you. In that sense, PR is almost a paradox – it's about promoting your business or brand… to encourage others to promote your business or brand… without looking like you're the one promoting your business or brand.
If you're looking for an official definition, PR is usually described as "a strategic communication process that builds relationships between organisations and their public". This is important when we're considering the difference between traditional PR efforts and Digital PR – because the goal and how we achieve it has (for the most part) remained the same, all that's changed is where.
The public is online; it's where we work, socialise, shop and even find love. It's our first port of call whenever we don't know something and most importantly (for Digital PR anyway) it's where we consume content and news. So it only makes sense that if you are looking to build a relationship between your brand and the public, you'd do it online.
So that's precisely what Digital PR does – we create and distribute engaging content online, so that users are aware of different brands, can form opinions on what these companies are saying, and eventually grow to trust them, recommend them and even buy from them.
Put simply Digital PR is a promotional marketing tactic used to increase a company's online presence. It is a measurable and strategic tool to help drive brand awareness, search traffic, backlinks, social engagement, and sales.
PR + SEO: Google's trust vs user's trust
Why Digital PR isn't link building.
Yes it can generate high quality backlinks that can help drive organic rankings and, ultimately, pass authority to a site and build up Google's trust, but Digital PR is about so much more than that.
Digital PR targets highly relevant and authoritative sites, such as news publications, that users are already visiting and that they trust. It shares content with these sites, content that is unique, informative and relevant to the users' lives. Content that they naturally want to share and engage with. Content that strengthens the bond between user and brand and ultimately builds trust.
And if that content is linking, then great! You've managed to increase Google's trust as well, and obviously the more links you get from high authority sites the more of that trust you'll earn and the bigger impact you'll have on organic rankings and SEO. But that's just a bonus not the goal.
To amend that earlier saying: "SEO is showing everyone (including Google) you have an amazing website and PR is proving it's more than the site". The two work best when they're used in conjunction, a good digital PR strategy can convince everyone you have an amazing online brand, but a poor website is going to undermine user trust so you still need that technical SEO strategy.
But how do you do it?
Here at Click Consult, we have two main approaches for how we offer Digital PR as a service; traditional Hero campaigns and Always-On. Our traditional Hero campaigns are 'big splash' style campaigns that are usually a one off and receive both Digital PR and Influencer Marketing. These campaigns follow our standardised content marketing process.
There are five key steps: define KPIs, initial research, concept development, outreach and reporting. This process is a collaboration between both the Content Marketing and Digital PR teams to ensure that all campaigns have clear and measurable strategies for each discipline. Once a campaign idea has been fleshed out and developed, it is distributed to journalists.
The aim of this approach is to create as large an impact as possible, generate extensive coverage across a range of media, and get people to take notice of the brand. However due to work required and length of this process this often results in an almost wave of brand awareness for the client, which naturally peaks and dips depending on where in the process the next campaign is up to.
To make matters more complicated, that wave is often competing against a different one – the news cycle. Reader (and therefore journalist) interest in different topics naturally ebbs and flows, what was a hot topic last week is now of little interest as new stories break and while some topics may come back others won't. Sometimes these waves are in sync and a new campaign launches at the height of public interest and sometimes they're not and a great campaign can struggle to get the attention it deserves.
Which is where our 'always-on' approach comes in
This approach is designed to ride that wave of public interest and adapt to the news cycle in real time instead of trying to force the cycle to adapt to campaign timescales. In order to be successful we have broken this approach into three distinct strategies; Reactive, Proactive and Newsjacking.
Reactive
As the name suggests, our reactive strategy is focused around actively responding to opportunities in real time. This is most commonly achieved through closely monitoring everything from news aggregators to Twitter, and services like Response Source. Essentially, you are waiting for something to come in that you are prepared to jump on. Preparation is the key. This reactive approach shouldn't be a mad scramble trying to figure out the plan – instead it's being aware of all the different tools you already have at your disposal and being creative with how you can use them.
Perhaps a journalist sends out a request for expert quotes on a story they're working on, and you already have a similar quote from an older press release that has been signed off, meaning you can quickly jump on this opportunity. Or a couple of news organisations publish stories about an increase in litter due to the warm weather and you have a previous hero campaign covering this topic, perfect for reissuing now that the wave of interest is working in your favour.
Proactive
But why play catch up if you can lead the pack? More often than not it doesn't take a crystal ball to see what's coming, just a keen eye, an ear to the ground, a bit of creativity and the occasional bold act. Most trending topics don't just spring out of the ground overnight, they are often being discussed in great detail beforehand by people in that industry i.e. public interest is there, which is why a journalist eventually covers that story. Using social listening tools and immersing yourself into that client's world, you can often spot a future trending topic before it breaks (after all most PR professionals are trained journalists).
Which is where being proactive comes into play. Create content, or short statements, in advance – reach out to journalists in that field and ask them what they're working on and if they need any help. Create thought leadership pieces that establish your client's position on topical issues such as sustainability or social issues, especially if their competitors are yet to comment as this can help establish your client as an authority and influence customers who share those same beliefs – however, don't try to force yourself into every trending issue, be authentic and make sure it's a natural fit and therefore relevant.
Newsjacking
Truthfully, 'newsjacking' is little more than the buzzword du jour. In practice it is similar to the reactive approach, however the key difference is timing. Just as with reactive, the aim is to jump on current news stories and insert yourself or client into the narrative. The methods for doing this are mostly the same as well.
However, with newsjacking, speed is key. The term is mostly used to describe hijacking a breaking news story within the first hour of its lifetime, as most news stories will naturally evolve as more details become known or more context is added. This is where the opportunity lies to hijack it.
Obviously this only works when what you're attempting to add to the story has editorial value. No journalist is going to insert your comment or link to your company if it doesn't add real value to the readers.
Just because you're moving fast doesn't change the rules of the game – as with all PR success, relevant, engaging content is key.
Key takeaways
In summary, like all things in life, PR has changed and evolved with the digital world, and no one approach in isolation is effective. Blanket issuing a press release, hoping for a bite, and twiddling your thumbs while you wait, is never going to be a recipe for success. Neither will jumping on every opportunity and topic you see, however, or aggressively hounding overworked journalists for potential opportunities. In order to see the best success from Digital PR, you need to take a blended approach and figure out which strategies work best for you. Remember, there will always be times when a campaign or an opportunity doesn't take off in the way you think it should, you just have to keep riding the wave until the next opportunity presents itself.
Chums has a clear vision of the performance we want from our PPC and SEO campaigns and Click Consult have consistently delivered this over the years.
I see Will Dixon and Charlotte Chapman, together with Peter Smith who manages our account, as part of our marketing team. They have each spent the time to understand my team personally, the wider business at Chums and our customers, all of which has been crucial to achieve the targets and growth we've set over the years.
I'm more than happy to recommend the team at Click
Paul Gray
Marketing Director

Great agency at the forefront of search marketing. Fantastic account management coupled with real experts working on your campaigns = a winning combination.

Click Consult has helped us to develop an online marketing presence that continues to inch upwards. The team manages our account exceptionally, communicating clearly and frequently about the progress.
They are responsive and proactive in their approach and are considered an important component within our digital marketing activities.
Peter Lingley
Chief Operating Officer