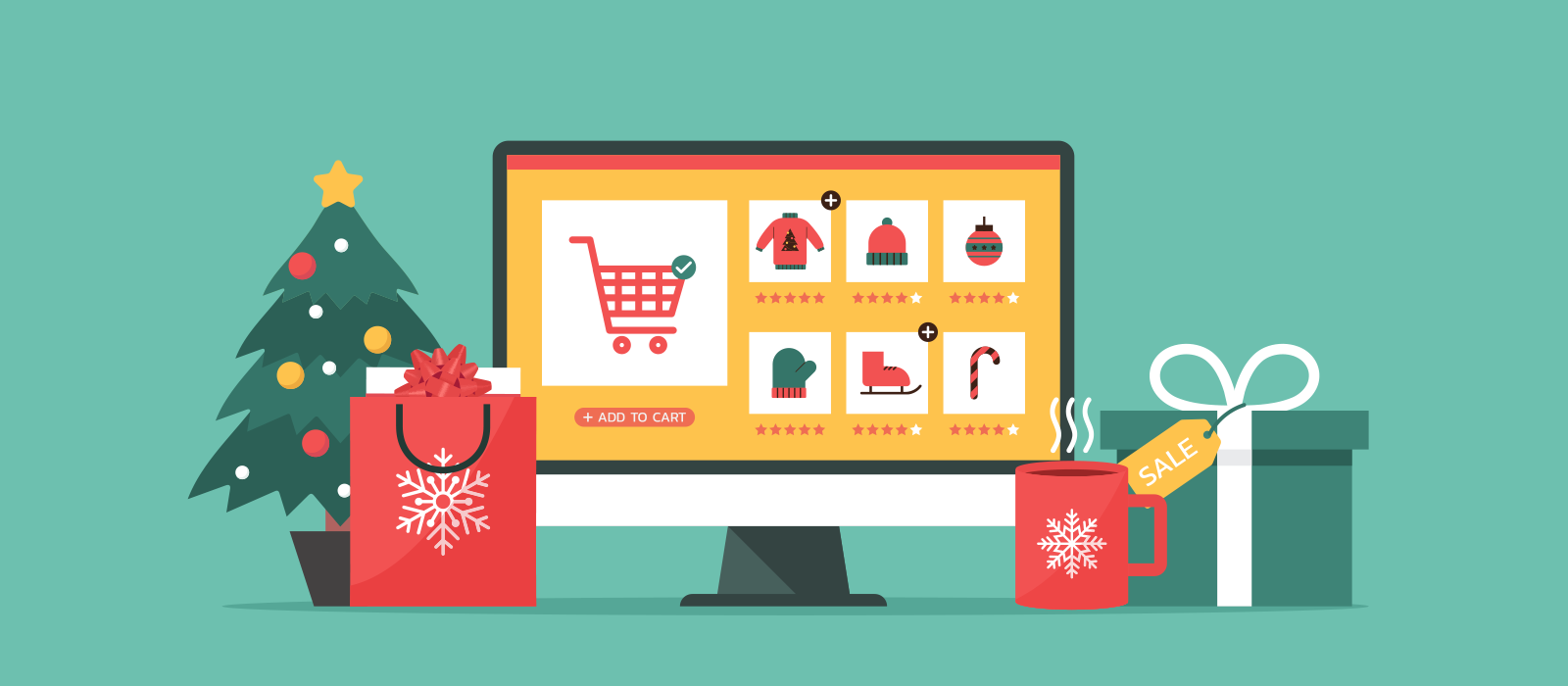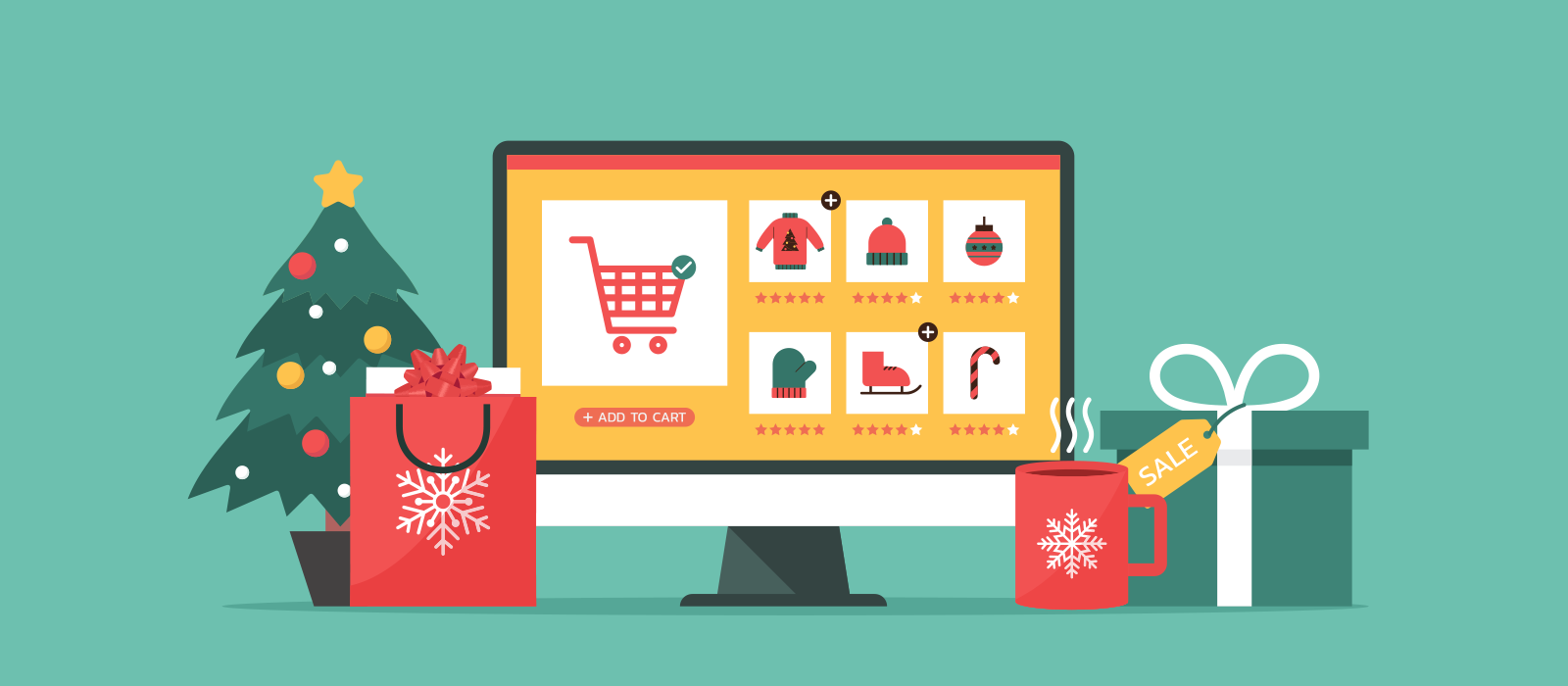 Christmas comes early – best practices for seasonal paid media
Oct 13th, 2021
The last two years have been like nothing the industry has ever experienced. The lockdowns enforced by the global pandemic have caused a shift from the high street to eCommerce, and this is something that doesn't look like changing any time soon, if ever.
In recent weeks there has also been much talk about logistical delays; around the quantity of HGV drivers, Brexit and paperwork at the borders. This means that retailers in the UK have had to tweak their approach to guarantee stock and to ensure that items can be delivered. There has also been an increase in consumers looking to start their seasonal purchases early, and in some cases reports of stockpiling.
So how does this affect digital brands, what can you do and what are the challenges that you face? This blog will look at the sea-change in habits, and how you can prepare your brand to make the most of the new opportunities. As always, our research is thorough and we'll use some of the latest Google recommendations and research as a guide, especially in the area of PPC.
A recently published document by Google looks at the world of online advertising, and offers itself as a playbook to make sure your brand is performing well under these new pressures. We'll now look at the key points of the document and highlight some of the steps you should and could be taking, as well as looking at the latest guidelines for businesses wanting to ensure a lucrative holiday period.
Announcing the upturn in sales and preparation for the holiday season Google said:
The holiday season might look a little different this year. Consumer behaviour and marketplace dynamics have changed. There are multiple new opportunities to tap into.

Over the last year and a half, there's been a monumental shift towards digital and it is critical for brands to take the key insights from the past and leverage them to build a winning strategy. Now more than ever, digital marketers need to engage in several activities to respond to trends.
Google also collated and shared the following stats around the surge of traffic around seasonality. They said:
This holiday, automation will be more relevant than ever. They witnessed a rapid growth in online browsing and purchase behaviour in 2021's holiday season. Research also reinforced the growing importance of Search, showing that Google is used by more holiday shoppers than any other source.
They saw increases of:
58% of Holiday shoppers say they will shop online more than previous years.
63% of Holiday shoppers will browse for gift ideas only online.
56% of Holiday shoppers will confirm online that an item is in stock before going to buy it.
Google planning tips
Planning is one of the most important parts of your strategy if you are to hit and exceed your targets. Thankfully, Google Performance Planner is now available for Search, Shopping, Display and App campaigns. Google recently also launched support for Search campaigns leveraging Target Impression Share. Here are the tips that they share when it comes to using the tool:
Google suggests that you first increase feed uploads, and implement schema.org (structured data) annotations for availability, and enable Automatic Item Updates. They say that:
Issues such as latency between updates on your website and updates to your data submissions can result in inaccurate or stale product data.
Plan regularly through the peak season. Create month-by-month plans in the tool and regularly view the updated forecasts on a weekly basis especially when closer to your region's seasonal period (Ex: If Q4 is a seasonal quarter for you, plan for Oct, Nov, Dec and periodically check the weekly forecasts as you get closer to Black Friday).
Automatic item updates allow Google to update your product listings for both ads and listings using the structured data markup they find on your website and advanced data extractors. Automatic item updates are currently offered for the price and availability attributes.
These updates lead to an improved user experience, more traffic to your Shopping ads or free listings, and to higher conversion rates because users already see the correct price in your Shopping ads and are not sent to out-of-stock items. Since they're updating your product data with information found directly on your landing pages, this feature also minimises the number of mismatches between your Shopping ads or listings and your website.
If your Merchant Center account is configured as a multi-client account, by default each sub-account will use the settings of the parent account. Sub-accounts can also select the option to specify their own settings.
Leverage Performance Planner to size the available opportunity and understand implications of different bid and budget scenarios. You can plan campaigns across multiple Google Ads Account. Whilst on the subject of budget, you should reallocate budgets to help meet seasonal marketing objectives. See if your investment is sufficient for the holiday period. Allocate budgets to the campaigns with better performance and identify the optimal bids / budgets across your account for any budget scenario.
Additional points include:
Use feed rules or supplemental feeds to make quick updates, such as product availability in your primary feed or store closures in your local inventory feeds.
If your business is impacted by COVID-19 or other logistical problems, clearly message on your website that order availability, shipments, and payments may be impacted. Display a prominent message in the form of a banner on landing pages.
Use the "excluded_destination" attribute to prevent the products from participating in relevant programs, if your business has been impacted and you cannot keep your data updated.
Mark online products as "out of stock", local products as "limited stock" or "out of stock"; or set a purchase_quantity_limit for Shopping Actions to limit the number of items available to sell per order, if you're unsure of real-time inventory or restocking times.
Shopping Actions Only: update item availability and cancel the order immediately using the appropriate reason code of "product unavailable" or "no Inventory" via the Shopping Content API, if you receive an order on Shopping Actions for an item that is oversold.
Review shipping settings and estimated delivery time to ensure your shipping and handling times accurately reflect your current capabilities.
Get personal
Personalise the ad experience. One of the advantages of paid search (PPC) has always been the ability to reach a highly relevant and targeted audience, resulting in a tightly focused ad and increased likelihood of conversion (either by a visitor making a purchase or by visiting your bricks-and-mortar store).
It also allows you to target specific geographic areas with location-based advertising. In our increasingly mobile climate, that's particularly useful when targeting an audience who are likely to be out and about making last minute festive purchases and arrangements – especially if your business operates locally or is limited to a certain location.
Areas that your business doesn't service can be excluded, too. For instance, if your business is based on direct home delivery, you can automatically exclude areas that are outside of your delivery radius. You can also dynamically adjust your ad copy based on a visitor's location, which offers a powerful opportunity to personalise them – particularly when combined with the ability to use mobile specific copy.
Using publicly available information, such as Government figures or local surveys, there's no reason you couldn't have highly personalised ads such as: "Order your last minute gifts by 15th December for free delivery to CH66" Or "31% of people in SW15 received an unwanted gift last Christmas; this year, buy them something good" Google has made 'expanded text ads' available, designed for a mobile-first world with both users and advertisers in mind.
Social ads
Social media advertising (paid social media) can be an effective way to amplify your other social and advertising activities, so now could be the time to invest some of your advertising budget into social platforms.
Over recent years, social platforms have broadened their appeal to marketers by allowing them to interact with followers like a native user; by encouraging branded content and by offering more sophisticated advertising options in the form of promoted posts, native and video ads; and, most recently, 'buy it now' buttons.
The perceived value among marketers is on the rise: the number of advertisers viewing social ads and promoted posts as effective leapt by 20% and 30% respectively between Q4 2019 and Q4 2020, research by the Content Marketing Institute/MarketingProfs found.
Meanwhile, social users themselves say sponsored social messages are "equally—if not more— effective as other types of marketing tactics", according to data analysis by eMarketer; this showed that platforms like Twitter, Snapchat and Instagram ranked higher than more traditional tactics.
Test the functionality of your website from a customer's point-of-view
Pay particular attention to loading times, and shopping cart and checkout experiences – these are notorious points where customers can become frustrated and ditch your site. Ensure the functionality of your servers at high load.
Cut 'abandoned basket' rates with retargeting ads
As shoppers flit between your website and your competitors' sites to compare prices during the cash-splashing season, there's an increased chance that they will abandon their baskets on your site. An abandoned basket refers to when a user adds an item to their virtual basket on your eCommerce site, but doesn't go ahead and purchase the item within a specified time frame. So, how do you convert that website visitor into a customer?
You can set up a retargeting ad campaign for your website this shopping season to discourage your prospects from forgetting about your brand and purchasing from your competitors instead. A retargeting campaign allows you to 'follow' that website visitor across the web with targeted ads based upon the product(s) they've shown interest in, enticing them to click back onto your website and proceed to purchase.
According to Shopify, online retailers lose 68% of sales due to shopping cart abandonment. However, VWO's survey on eCommerce revealed that retargeting ads can convert an average of 54% of those abandoned baskets into sales when the product is offered again at a discounted price. If you're interested in going down the retargeting route, download our remarketing cheat sheet to read about it in more depth.
Deliver
According to a recent survey by Channel Advisor, businesses' biggest concern around the festive period is logistics/delivery. There are few experiences more disappointing for customers than gifts that fail to arrive in time for Christmas morning.
A key player in the rapid growth of eCommerce, 'click + collect', which has now formed an integral role in the consumer shopping cycle, and is definitely a functionality to consider. According to the IMRG Index, the ability to purchase and reserve items online before collecting in store now accounts for around 25% of multi-channel retailers' sales.
The services are now relatively cost effective to implement, and the speed of consumer take-up suggests it is a channel that is here to stay. With a rising number of 'click + collect' services on the market for businesses to choose from (including this offering from the Post Office) other advantages for retailers operating online include flexibility, ease of implementation, and the ability to integrate returns and redelivery into one solution.
According to a report by BCSC, despite some of the challenges presented by 'click + collect' models, "it is a perfect example of combining the best of clicks and bricks, and should be embraced by the retail industry".
Get the right bidding strategy
Smart Bidding can handle frequent or sudden changes in queries & demand, including those occurring during the holiday season. It reacts quickly to seasonal events in the market, target changes in bid strategies, and campaign budget updates. That's because Smart Bidding uses auction-time technology in order to evaluate signals in real-time and set bids in every single auction.
In cases where you expect a change in conversion rate ahead of time, for example due to a promotion or sale, you can also adjust your budgets and targets, and/or use tools like seasonality adjustments, to ensure you're capturing that demand.
This holiday season ,you may have business goals that are different from other times of the year or even from past peak periods. For example, you may want to:
Increase volume and make up for lower demand in the past. This means you may want to add flash sales on your site or increase marketing efficiency goals.
Increase profits or ROI.
Launch a new product, and want to drive as much visibility as possible on your ads.
No matter what your business goals are, Smart Bidding will be able to help. Be sure to identify your holiday KPIs, and choose your bid strategy accordingly. Keep in mind you can use the bid strategy report to monitor the performance of your bid strategies.
Once you've determined the right bidding strategies, it's important to set the right budgets. Your budget allocation or strategy may be different this season due to a change in business performance and goals.
No matter what your business goals are, it is essential to support bid strategies & automation with the right budgets. This will ensure you capture incremental demand that meets your goals, and bid strategies can perform as optimally as possible. If you're using tCPA or tROAS, this will enable you to maximise return.
Think about optimisation
There are many ways to optimise a paid search campaign, and the following are some of the most useful to remember:
Think about the channel and your key performance indicators (KPIs) – There are so many different channels you can use to house your ads, when you are advertising in multiple channels or campaigns, it's important to see which channel is performing best for your primary KPI.
Writing effective ad copy with a compelling call to action of course is key, and Google now offers advertisers more control over this than ever. The optimisation that comes into play with expanded text ads is vast and, in truth, one of the most important areas of paid search to consider.
Expanded text ads are the next generation of text ads. With so much focus on the way search marketing has transferred from desktop to mobile, Google decided that it had to change in order to reflect this whilst keeping both parties – the users and the advertisers in mind.
They give advertisers additional control over their messaging, and provide users with more information before they click on an ad. Like text ads, expanded text ads are available on both the Google Search Network and the Google Display Network (GDN), and are supported by all the Google Ads tools that currently support text ads.
Further to this our PPC team suggested:
Review which keywords are relevant to your offer:If it's site-wide, then you can potentially create new ads across your whole account. Otherwise, ensure you only create ads for relevant keywords.
Maximise your coverage across ad extensions:Whilst your offer might not be applicable across every ad extension type, ensuring that you have your offer across all relevant ad extensions can help maximise coverage. Promotion extensions are the newest ad extension type (added last year), that are a great way of getting your promotions across during offer periods.
Think about shopping:for eCommerce sites, the type of offer needs to be considered more. If it is just a price reduction for certain products, make sure the "sale price" attribute is up to date in your product feed. If there is a promotion applied at the basket stage (multi-buy offer or code), then set up Merchant Center Promotions. Also, remember to use promo codes because sale price doesn't always have messaging that shows it's a sale price and can sometimes just be a change of the original price.
Turning automated bidding off:

advised by Google to switch this off so that performance can be maximised.

Remember day-parting:not every business does well over bank holiday for example B2B/Lead Gen so ask if the account needs pulling pack or even pausing?
Consider display:get further reach for any offers etc (remarketing and new user focused awareness).
New features to drive more sales this holiday season
Some of the latest Google features that you can use to make the most of the holiday season sales opportunities include:
tROAS bidding
Automatically set the right bid for each auction to help you get the highest conversion value possible at your target return on ad spend (ROAS).
App deep linking
Take Android app users directly from your ads to your app for a better mobile shopping experience. Google advertisers see a 2x average conversion rate on ads that link into apps.
Product feed ads
Promote the right products to the right audiences with product feed ads powered by your Google Merchant Centre.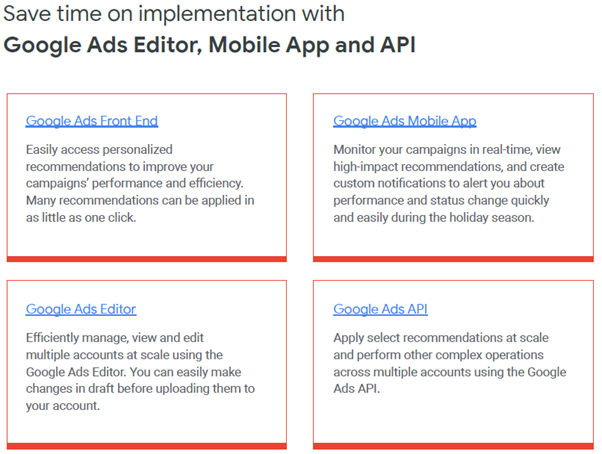 Monitor keyword and category trends with Search trends on the Insights page in Google Ads

Final Thoughts
While Smart Bidding strategies already take seasonality into consideration, we know there are key moments for your business when you can anticipate significant shifts in conversion rate, like during Black Friday sales or when a new product launches. To provide more control in these rare situations, you can use seasonality adjustments for Search Ads 360 & Google Ads.
Seasonality adjustments can be applied at the campaign, device, account, or manager account level. Let's say you're planning a flash sale for the weekend. Historically, you've seen a 50% increase in conversion rates when you've run a similar sale. With seasonality adjustments, you can apply a predicted conversion rate adjustment in your account, and Smart Bidding will consider that adjustment for the date range selected while trying to hit your target. At the end of the sale, Smart Bidding can instantly go back to pre-sales behaviour without the need for a ramp down.
Keep in mind that seasonality adjustments are an advanced tool that can be used to inform Smart Bidding of expected changes in conversion rates. Smart Bidding already handles most seasonal events, so use seasonality adjustments only if you expect major changes to conversion rates (e.g. >30%) over a short period of time (<7 days), and not as part of a frequently recurring event (e.g. a weekly sale).
Click Consult has helped us to develop an online marketing presence that continues to inch upwards. The team manages our account exceptionally, communicating clearly and frequently about the progress.
They are responsive and proactive in their approach and are considered an important component within our digital marketing activities.
Peter Lingley
Chief Operating Officer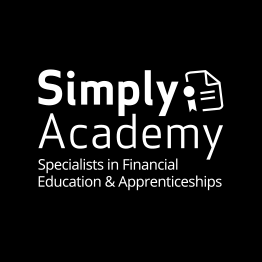 Over the past 2 years I have been working with Click to help support search improvements from content, technical and reporting insights.
The team have been helpful and responsive to understand and adapt to changing business requirements and challenges and help improve our websites search rankings for customers.
Daniel Hall
Search Manager

Great agency at the forefront of search marketing. Fantastic account management coupled with real experts working on your campaigns = a winning combination.