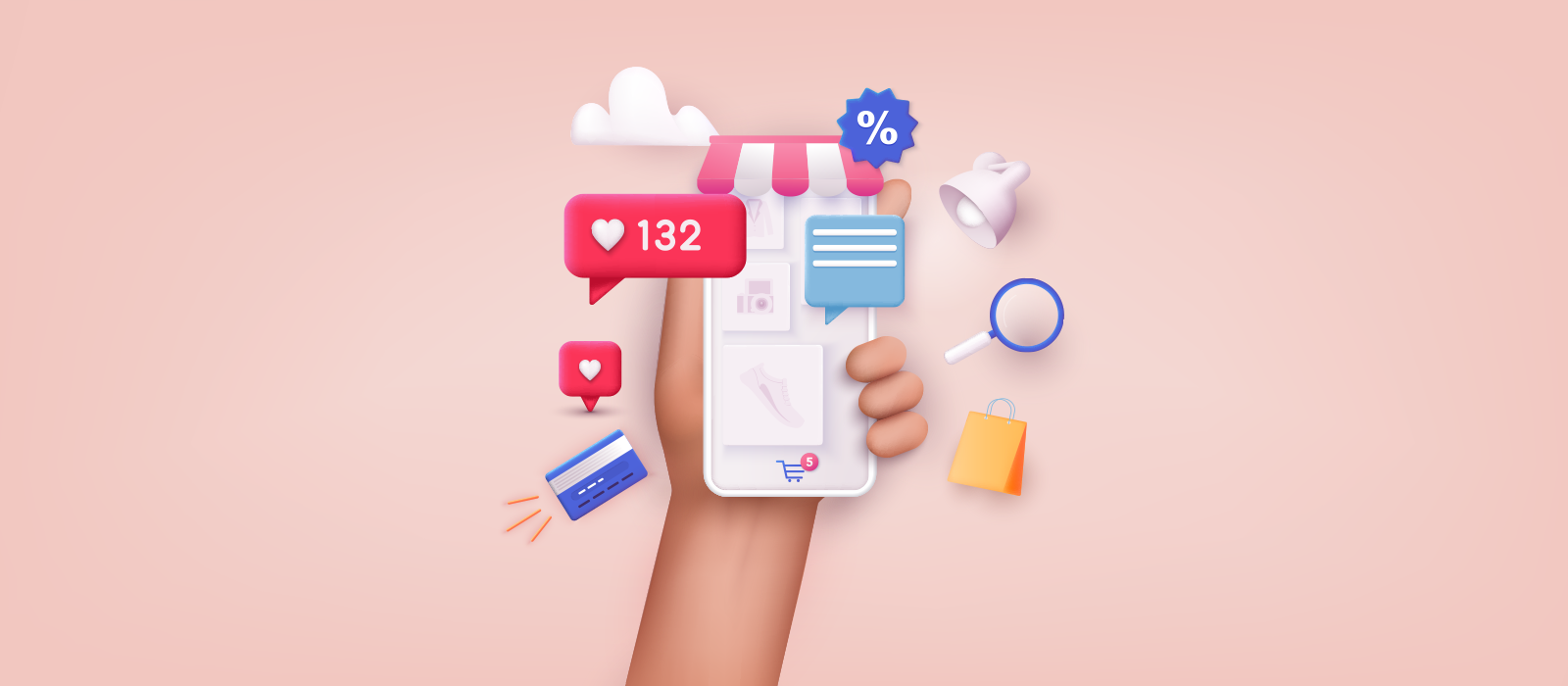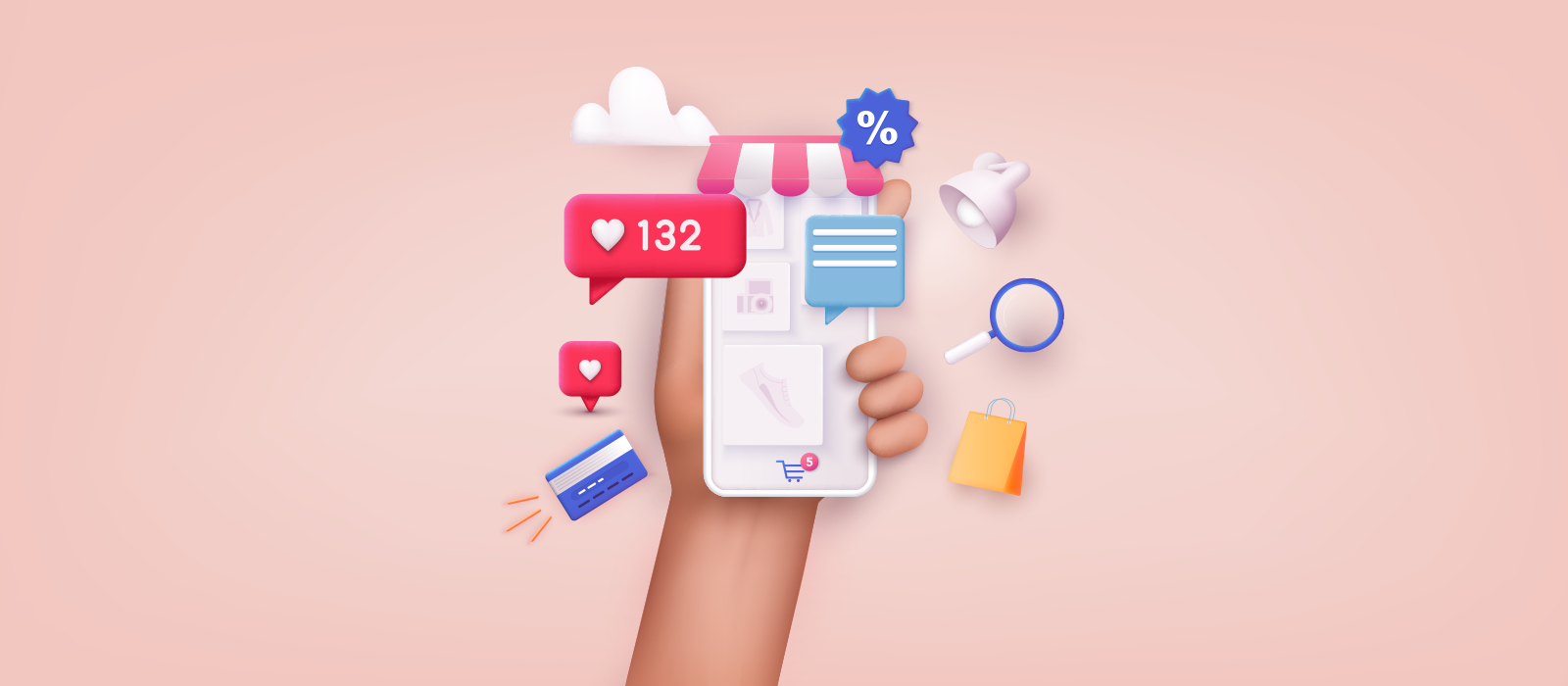 Digital Marketing for eCommerce: Social Media
Aug 18th, 2021
One of the areas that we get asked about most here at Click Consult is how to get the most out of eCommerce sites and what we can suggest in terms of boosting performance.
There are of course a plethora of things that can be done when it comes to optimisation and when developing a strategy and this series of blog posts will look at various angles and areas in which you can make a real change. This post will focus on digital marketing for eCommerce from a social media point of view and will develop theories behind delivering proven success.
Let's begin…
What is Social Media for eCommerce?
eCommerce is a vital part of business in the modern online world, there are a few things you need to do to make sure your eCommerce activity isn't doomed from the beginning. Of course social media is also enormous, and is continuing to grow so it makes sense that the two go hand in hand. If done right social media allows you the opportunity to direct your audience towards your products and services and engages them to the point that they feel part of the brand.
A social media ecommerce strategy is a set of social media tactics you can use to market your ecommerce business.
Depending on your business model and goals, your strategy may focus on:
Promoting an ecommerce destination, i.e. driving traffic to a website or branded app
Selling products directly on social media
Communicating with customers, both pre-purchase and post-purchase
Collecting insights about your industry (your audience, competitors, benchmarks for success)
It's sometimes hard to measure concrete returns on the indirect aspects of using social networks, but when it comes to dealing with consumer care issues, social media is vital. It helps you to retain customers and demonstrates a commitment to resolving problems.
Why is Social Media Important for eCommerce?
When discussing the importance of social media for eCommerce the point is best highlighted by Hubspot who recently published these stats:
76.8% of global internet users purchased a product online in 2020
44.8% of global internet users use social media to search for brand-related information
More than half of global internet users between the ages of 16 and 24 use social media to research brands (55.9% female users and 51% male users)
Which Social Media Platform is Right for eCommerce?
Instagram for eCommerce
According to Instagram's own reporting, there are more than a billion active Instagram accounts worldwide, and more than 90% of those follow at least one business account. This alone makes it obvious why brands feel it necessary to have a presence on the platform (I'm assured that many people find it useful, too).
Owned by Facebook, the platform also offers an impressive swathe of advertising options which, combined with its visual nature, makes it a fantastic platform for promotion of products and services. However, Instagram has had stiff competition from Pinterest in the eCommerce field and has had to keep improving its business offering.
With plenty of opportunity for brands and a consistently growing offering, Instagram certainly has the potential to revolutionise eCommerce strategies around the world.
As you would expect, Instagram for Business is the platforms business specific offering, which aims – in their own words – to:
Connect passions – Tap into people's passions to create deeper relationships with your business online and off.
Immerse visually – Tell your story using unique creative tools and immersive formats that inspire action.
Spark exploration – Connect to new customers and strengthen relationships with existing ones.
While Facebook has seen its demographic creeping up, Instagram has consistently enjoyed a younger demographic which has been open to interaction with businesses and have a growing desire to and willingness to purchase in through the Instagram app. While it's unlikely to replace your website or Amazon, it represents a phenomenal opportunity for growth for eCommerce brands.
While, again, the 70% figure to the right is 3 years out of date, product discovery is only the beginning of what Instagram has to offer shoppers in 2020 and beyond, and with shopping having shifted online at an accelerated rate due to the pandemic, the visual nature of Instagram offers a virtual storefront and a far more visual shopping experience.
We know that it's additional work for brands to manage a shopping experience on yet another platform, but the following findings from Statista may give you some indication as to why we think the extra work may be worth it:
144 minutes per day, up from 142 minutes in the previous year.

Currently, the country with the most time spent on social media per day is the Philippines, with online users spending an average of three hours and 53 minute(s) on social media each day. In comparison, the daily time spent with social media in the U.S. was just two hours and three minutes.
However, it's not just the amount of time that users are spending on social media, it's also the fact that they are following brands specifically for reasons to shop: "UK's Generation Z consumers are more keen to follow brands on social media for the financial perks it brings than any other generation.
According to the results of a 2019 survey carried out by Attest,
[s]pecial offers and discounts were the primary reason to follow the social media accounts of brands for Gen Z consumers. For Millennials, on the other hand, the most prominent reason was product updates.
In a piece of research conducted by ParcelHero and quoted here, the emphasis is even greater:
The latest research found 16 percent of UK consumers had purchased items via social media at the beginning of the year, and that figure has soared to 20 percent during lockdown, with ParcelHero adding that by the end of 2020, nearly 11 million British shoppers will have splashed the cash after first seeing a product on social media.

That's despite the fact that, unlike the USA, most platforms still don't have a checkout here in the UK.
The shift to eCommerce in the first spate of national lockdowns was marked, and it means that brands are going to need to make a big push to give themselves the best chance of weathering the inevitable economic fallout from CV-19.
Facebook for eCommerce
As we know from everything Facebook releases, it usually disrupts the industry in a positive manner, and Facebook Shops is no different. It is set to be released on Facebook business pages, along with Instagram business profiles, and is the first significant step towards building the world of social eCommerce, something they have already dabbled with in their Marketplace feature previously.
So, what exactly is it? How can I use it? How will it be beneficial to me? Below, we have taken a look at some of its features and how best to implement it into your social media strategy, along with your eCommerce strategy as a whole.
To put it simply, Facebook Shops allows your business to set up a single online store on both Facebook and Instagram, for customers to purchase directly through the platforms, taking away the previous need of having to link away to the main site for purchases.
It allows you to customise the shop how you see best fit, with your own cover photo, colour schemes and the ability to pick and choose exactly what products you want to feature on there, with photographs and information about those products. This is a great opportunity for sellers of all sizes to begin selling products online, no matter how small your business and budget is.
From the customer's point of view, it allows people to find the store from your Facebook business page, or Instagram business profile organically, through Stories, or through Ads if you have a paid social budget in your social media strategy. From the store, customers can then browse your store, save products they might want to purchase at a later date, or checkout directly.
As you know, customer service is key through social media, so Facebook Shops also makes it easier for your customers to message your business through Instagram Direct Messaging, WhatsApp or Messenger to track orders or ask questions.
You might be wondering why you should set Facebook Shops up, and put time into creating it. Well, it has some pretty handy features, especially for those who think outside the box a little more with their marketing strategies.
Introducing… Live Shopping.
It is no secret that Instagram in particular is awash with influencers, both micro and macro, talking about products, whether part of a paid partnership with a brand, or because they simply want to let their followers know about it, but have had to link back to your brand's profile for more information. Well once it has been rolled out worldwide, thanks to Live Shopping, influencers, individuals, brands and creators can showcase a link directly to the product from Facebook Shops in their live video, for people to purchase directly, or learn more about.
Customer loyalty is also a big factor in this new feature, giving brands the option to create digital loyalty cards to those who continue purchasing through Facebook Shops (similarly to a coffee shop loyalty card etc).
Twitter for eCommerce
With a number of available objectives that can be chosen in advance, Twitter ads are the promoted tweets that you (or relevant consumers) will see in their feed. Campaigns can be built for: improving awareness, increasing follower counts, to promote videos, increase website clicks, tweet engagement and more.
There are six main types of Twitter ad, so the type of campaign you run will depend largely upon synching your brand's needs with those available campaign types (driving traffic, increasing app downloads etcetera).
The ad campaign types available are:
Website clicks or conversions campaign – charged only for clicks to your site (and no other interaction or engagement), this campaign should be employed by brands looking to get more eyes on their content.
Followers campaign – charged only for follows you acquire as a direct result of the campaign – while all other engagements remain cost free – these campaigns are designed for brands that want to extend their reach and build an engaged audience.
App installs or re engagement campaigns – again, with all other engagements uncharged, this campaign seeks to drive clicks to download or open your app – great for brands looking to promote a new app or looking to remind consumers around a retail holiday.
Promoted video campaigns – a campaign which charges at the point a video is watched 50% on a consumer's device (and has played for at least 2 seconds), this campaign can serve to help your brand promote your content to new audiences and reach potential consumers with a quality piece of video content (branded or otherwise) to make them fall in love with your brand.
Awareness (CPM) campaigns – these campaigns charge per impression and are the campaign to look for if your aim is to push your brand out there and raise awareness about your message.
Pre-Roll campaigns – as with YouTube pre-roll ads and the promoted video campaigns above, these are charged on a per view basis (with an option to bid for 100% view time), while only available to those advertisers working with a managed sales rep, these ads can be great for brands looking to pitch at an audience engaged with a specific type of video content which shares a demographic with their own.
Other Platforms
Whether it's Clubhouse or TikTok, whether you're trying to convince your boss that Instagram Reels are the way to go, or that they really don't need to get involved in Twitch, a brand's presence on social media platforms tends to be a question of when – but really, it should be a question of 'if'.
Once a platform reaches a critical mass – a point of stable growth, most brands will eventually create a profile. There's a strong compulsion to maintain a presence, to ensure we're not missing our chance to stake a claim, but we only have so much time to care for our social presence, so we risk spreading ourselves too thin.
Byron Sharp, Professor of Marketing Science at the University of South Australia, in an article on his personal blog stated:
A brand's availability varies across situations, so higher mental availability means being easily noticed and/or thought of in many different buying situations. Some brands do well in some particular situations, some do well in many situations. Some do well with a few consumers, some do well with many consumers. The easier the brand is to access in memory, in more buying situations, for more consumers, then the higher the overall mental availability.
It's fair to say that you could pull a sentence out of this to use in favour of any position, but the message is fairly clear here that although the temptation is to be available everywhere, each brand will have a specific ecosystem within which it can thrive.
However, with the importance of eWOM (electronic word of mouth), the pressure is still there to claim that brand account – especially as, as was pointed out in a theoretical paper called: "The future of social media in marketing" from The Journal of the Academy of Marketing Science, society is approaching an 'omni-social' situation:
From a marketing perspective, the "omni-social" nature of the present environment suggests that virtually every part of a consumer's decision-making process is prone to social media influence.
Need recognition might be activated when a consumer watches their favourite beauty influencer trying a new product on YouTube. A consumer shopping for a car might search for information by asking their Facebook friends what models they recommend. A hungry employee might sift through Yelp reviews to evaluate different lunch options. A traveller might use Airbnb to book future accommodation.
Finally, a highly dissatisfied (or delighted) airline passenger might rant (rave) about their experience on Twitter. While the decision-making funnel is arguably growing flatter than the aforementioned examples would imply (Cortizo-Burgess 2014), these independent scenarios illustrate that social media has the propensity to influence the entire consumer-decision making process, from beginning to end.
However, what you can again see here is the specific examples that the researchers give – there is no one journey through the multiple social media platforms that consumers will now use with regularity. What brands need to be considering in turn is not being omni-present but being present where it will benefit them.
This is not to say that brands shouldn't enjoy the opportunities that social media offers – DeWalt's Instagram account, for example, has more than 800k and essentially posts a new DeWalt product image every few days, but they're good images and they do well, while B&M Bargains – using a mix of promotional posts and memes – has accrued 1.2 Mn followers, which is 5x the official account of the UK government.
Final Thoughts
Our very own Adam McKinley, Head of Social Media, put it best when he said:
Keep on top of social media updates to stand out from the crowd when it comes to e-commerce, such as Facebook Live and Instagram Live allowing businesses to tag products in their live streams for consumers to explore and purchase from directly.

Combine this with ready-made influencer audiences and you're on to a winner. Consumers are increasingly discovering things they love in social environments and they're looking for faster, more convenient ways to shop.
We were facing a challenge with growing our generic campaigns profitably. However through adopting a test and learn approach with Google and Click Consult we are extremely pleased with the uplift in clicks, demand and ROI that has enabled us to scale up sustainably.
Paul Gray
Marketing Director

We currently use Click as our SEO provider and find them very proactive in working with us to drive performance.
They use KPIs to demonstrate an increase in performance and support us in what actions to take to improve our natural search.
Lucy O'Shaughnessy
Commercial Director

Click Consult has helped us to develop an online marketing presence that continues to inch upwards. The team manages our account exceptionally, communicating clearly and frequently about the progress.
They are responsive and proactive in their approach and are considered an important component within our digital marketing activities.
Peter Lingley
Chief Operating Officer