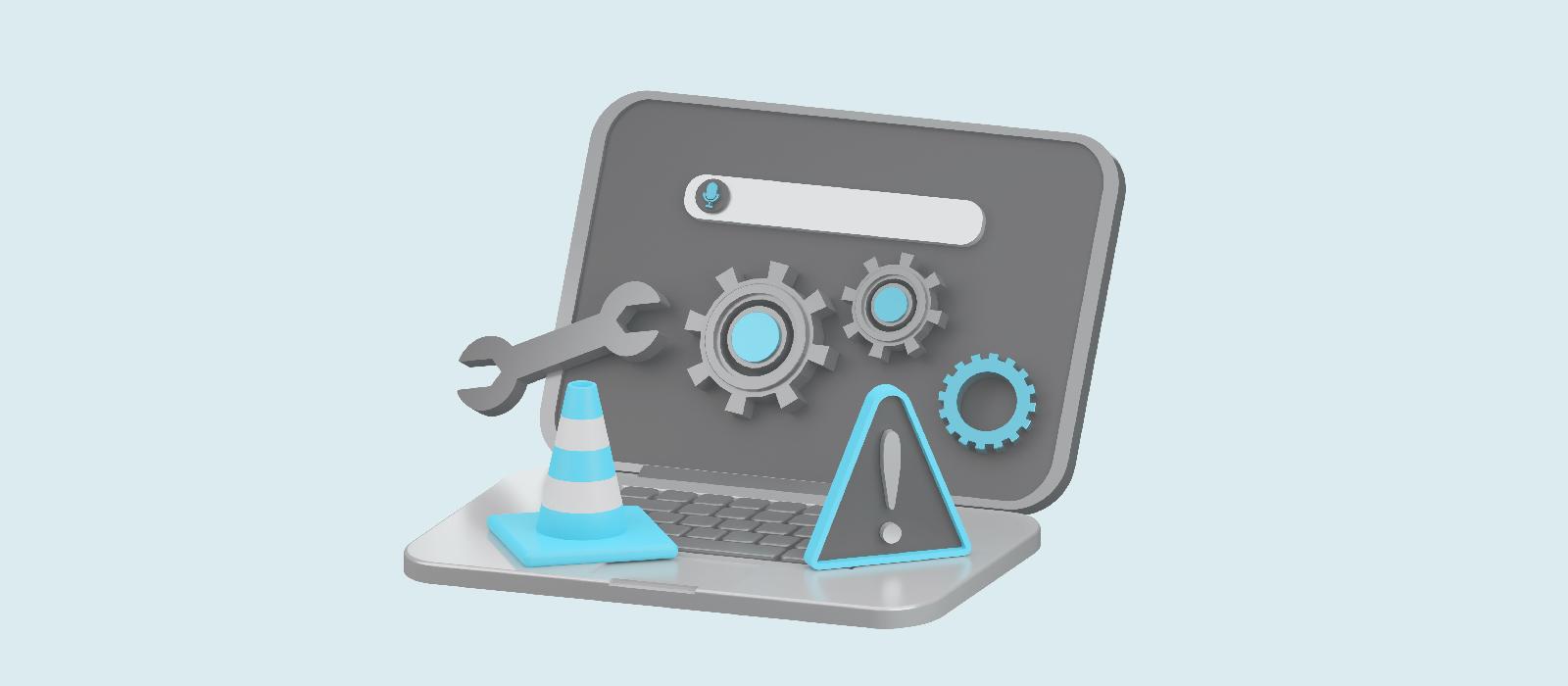 Google August 2023 Core Update rollout is now complete
Sep 6th, 2023
On the 22nd August 2023, Google announced that they were starting to roll out their next core update. The rollout was finalised yesterday (07th September 2023), and took 16 days to complete. This is the second major algorithm update of 2023, with the previous having been launched in March this year.
Here is everything marketers need to know:
What are Google's core updates?
Google regularly performs updates to their algorithm, to improve the quality, relevancy, and accuracy of search results for their users. Google's updates happen globally, and affects all content on the web, including websites, blogs, and images. While these core updates don't target specific websites or pages, anyones rankings can be impacted, in either a positive or negative way, depending on the nature of the update.
Google's core updates are not 'penalties' as such, but instead a way for Google to reward pages with high quality, relevant content.
What does it mean if you notice a drop in your website rankings?
It is important to note that if you have seen a drop in your website rankings, it is not necessarily your content being penalised for anything you have done wrong (i.e. keyword spam, crawling errors, duplicate content etc.); the more likely scenario is that other websites have been rewarded for relevant content, and therefore have been moved up the ranks – consequently pushing your content down.
What to do if you notice your SERP rank drop?
The search liaison for Google, Danny Sullivan, mentioned in a recent Google podcast that your whole strategy does not need to be redone with each new update. Instead, marketers should keep an eye on their rankings – and review their strategy to align better with what Google is looking for, if a significant drop in performance is seen.
Google is looking for content that is high quality, useful for the user, and relevant to the search query. Google provides a list of questions to help you review your content post-update, and make sure it aligns with Google's requirements. A few of these questions are listed below:
Does the content provide original information, reporting, research, or analysis?
Does the content provide insightful analysis or interesting information that is beyond the obvious?
Does the main heading or page title avoid exaggerating or being shocking in nature?
Is this the sort of page you'd want to bookmark, share with a friend, or recommend?
Does the content provide substantial value when compared to other pages in search results?
It can take several months before changes in search rankings are seen or recovered following any improvements made.
UFC & E-E-A-T: content that ranks well on Google
In the same podcast mentioned above, Sullivan also talks about creating content with the user in mind. User focused content (UFC) is authentic user-centric content that is likely to rank well regardless of the fluctuations in trends or topics in the industry – usually this content answers frequently searched for "how", "why", "where", "when", or "what" queries.
Another measure against which Google analyses its content are their Experience, Expertise, Authority, and Trustworthiness (E-E-A-T) guidelines. E-E-A-T is analysed for content against every search, with the intention to provide users with the best possible answers to their queries.
Experience: the authors first hand experience with the subject matter
Expertise: authors knowledge, qualifications or credentials relating to the subject matter
Authoritativeness: overall reputation within the industry
Trustworthiness: factual accuracy & trustworthy sources
August 2023's Core Update
Google has finalised its second major algorithm update of the year, and this might have impacted your website's Google search rankings. While this is not necessarily a sign of wrong-doing, major changes to SERP rankings might be an indication that you need to review your content strategy and analyse whether or not it aligns with what Google is looking for.
The best way to increase the chances of your content ranking on Google is to produce content that is useful and helpful to users, and that meets the E-E-A-T guidelines. Content that meets these requirements are more likely to be seen as useful and relevant sources of information by Google, and therefore displayed to users when they search for relevant queries.
As we settle into the first few days following the update it will be interesting to see the major changes that arise; with the more recent Google Core Updates looking to make things faster, relevant, and more seamless for users it is likely that August's update will also be user-focused. As AI technology, and an increased desire for a visual search experience continues to rise in popularity, it will be interesting to keep note and see if any of these elements have been incorporated into the update – or if we will see the sparks of these things beginning to emerge.