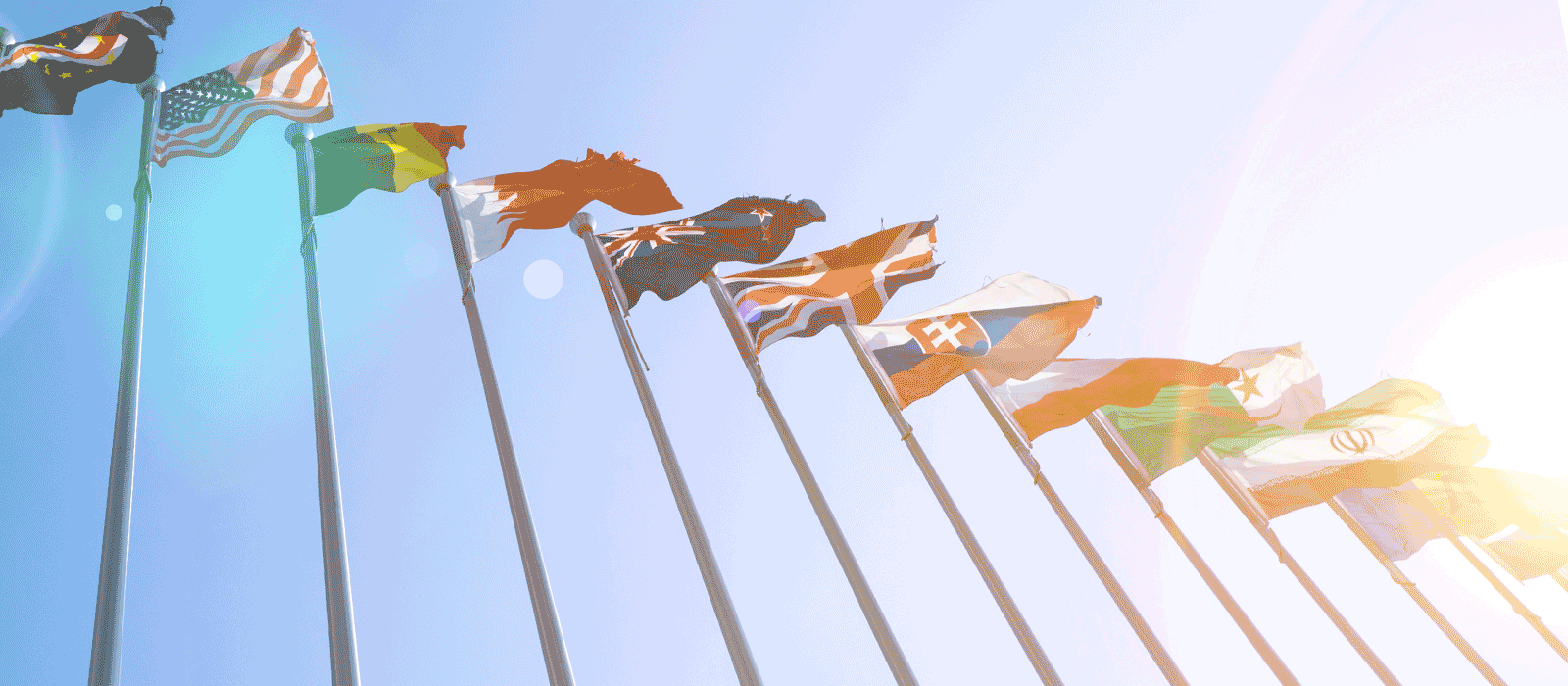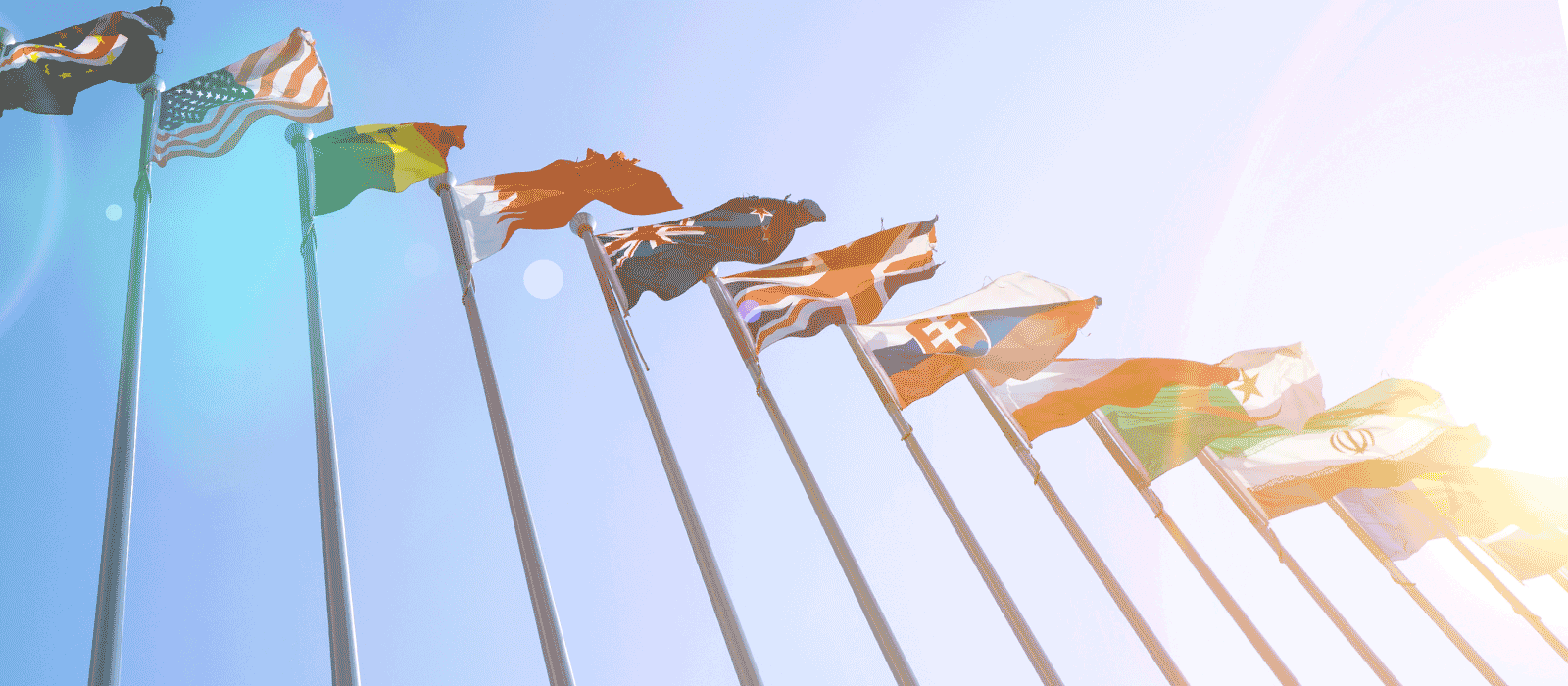 International SEO strategy: country vs language targeting
May 8th, 2017
European Commission President Jean-Claude Juncker raised some eyebrows recently when he announced in English, that he would be giving his State of the Union speech in Florence, in French. He said "I agitated between English and French… But I have made my choice, I will express myself in French. Because, slowly but surely, English is losing importance in Europe."
His comments, and language choice, were widely interpreted as a continuation of the ongoing war of words between the EU and the UK over Brexit. However, it's also a reminder to marketers not to rely on the assumption that English is not always the first language of choice when you're seeking to compete on a global level and engage an international audience.
When it comes to SEO, your international SEO strategy needs to ensure that search engines show users the correct content and in the right language of your website, according to the version they're using.
And it's not just about simply translating your English strategies and content in other languages; you need to capture the nuances of other languages to really engage with your audience. To that end colloquialisms, humour and cultural sensitivities all need to be taken into account.
Importantly,  not all (or even many) countries have a single dominant language. In Canada, for example, a targeted user might speak English, French, or any number of other languages, whilst in Switzerland, a consumer might prefer to read your content in French, German or English. So, for those looking to increase their visibility in different international markets, it often comes down to a choice: country versus language targeting.
International targeting SEO: by country or language?
When it comes to choosing your audience the clues are often in the data that you already have. You should immediately identify which countries have enough organic search volume of relevant and reasonably competitive keywords that would aid your overall visibility and SEO efforts.
By selecting these as areas to target and prioritising them in your international SEO process you give yourself the best opportunity to rank highly.
If on the other hand, you have determined that there's not enough organic search volume to target SEO for a specific country, you can start by targeting the language instead.
Location would be a more critical factor to take into consideration for an eCommerce site, like Amazon (that is country targeting with versions for Spain, the UK, etc), than for service software like Skype (with Spanish or German language versions).
This will allow you to get the desired traffic and conversion traction at the start and later migrate to the ideal country-targeted approach to maximise the site's chances to connect with its audience and succeed.
The country-targeted approach
Utilising a geotargeting SEO is becoming increasingly popular, largely due to the perceived influence that Google places on geo-targeting in relation to search engine rankings. Getting the Country Code Top Level Domain (ccTLD) correct is vital and, if your research suggests that you should be expanding it a particular market, then you must have the domain in place to follow the demand.
If you have information relating to the geo-targeting aspect of Google this can be used to help webmasters and SEO professionals make clear decisions as to where the website and its users are oriented:
---
Geo-targeting on Google Analytics
For country targeting, ccTLD is the strongest structure that sends indications to both users and search engines were your targeted audience should be located, despite it not being a ranking factor.
If you have a website with domain extension (.fr) like www.mybusiness.fr, then users and search engines will recognise that this website is targeting people who live in the France. However, it doesn't mean that your website won't have a chance to rank or drive traffic from other countries.
If you decided to expand and target a new market like United Kingdom and use www.mybusiness. co.uk you will start with zero Domain Authority as Google will differentiate the links to www. mybusiness.fr from www.mybusiness.co.uk and would consider them as two separate domains.
Using many ccTLDs to target more than one market could work perfectly for big brands having the following privilege:
Huge potential users to target international markets
Offices in each of the targeted markets
Enough resources to develop localised content for each country
If, however, you are not considered one of the market leaders and you are trying enter into another market then it is important that you look at the pros and cons of this type of strategy.
The pros and cons of using a ccTLD strategy
Pros
Reliable method for search engines and users to quickly identify the origin of a site
Ensures higher rank in the SERPs for target users
Gives out a geo-localised signal
Easily marketable
Isn't affected by any Google Panda or Penguin update if another ccTLD is penalised
Cons
Needs a separate SEO strategy
Potential for separate hosting costs and technical support for each domain
Possible subjection to censorship measures (based on law in the hosting nation or region)
Separate crawling
New links to gain for a ranking
The language-targeted approach
You should go for a language targeted approach when the location of your audience does not represent a factor that can influence services/products, content, and website goals. Websites can start with a language targeted approach and move towards a country targeted approach as they identify enough activity from a specific country.
For language targeting, you can make alterations and use one of the following methods:
Creating subfolders, eg
mybusiness.com/ar/
mybusiness.com/en/
Creating subdomains, eg
ar.mybusiness.com
fr.mybusiness.com
Sub-folders
Enable your main language on your root domain and set additional languages as sub-folders. This is one of the easiest and most effective solutions for language targeting. Because it inherits the properties of the root domain, your SEO efforts won't have to be doubled on the sub-directory.
Sub-domains
Set the main language as the www domain, and additional languages as sub-domains. This strategy is effective for a large number of pages. Although this solution is better for indexing a large number of pages it also requires separate link-building and SEO efforts.
Optimisation
Once you have selected your desired targeting method and the type of structure to use, it's time to optimise it to make sure it is crawlable, indexable, and relevant, providing the desired targeting signals in order to avoid search results misalignment issues.
Whether you're targeting by country or language two of the most important factors are:
Crawlability and indexability
Every one of your international websites need to be crawlable and indexable, and they need to be featured in their own URLs under their relevant web structure (language targeted or country targeted) and not using scripts or cookies that don't allow search engines to correctly index the content.
According to Matt Cutts, it's also important to cross-link between your different international websites but be warned that if you have too many of them, it might be better to link only from the main pages to the most popular international versions and then feature them all in an internal "international web versions" page, from which they can be crawled and found by the users, as Microsoft does.
Relevance
It's necessary to translate (if language targeted) or localise (if country targeted) the different elements of the pages of each of your international versions, using the keywords and phrases that you have identified during the initial research, these include:
URLs
The title and meta description
Menu and navigation elements
Headings
Images and alt descriptions
Main body information
Reviews

The web has smashed down barriers to achieving global reach. Don't make your international SEO strategy an afterthought; it should be part of your planning process from the moment you decide to expand internationally.