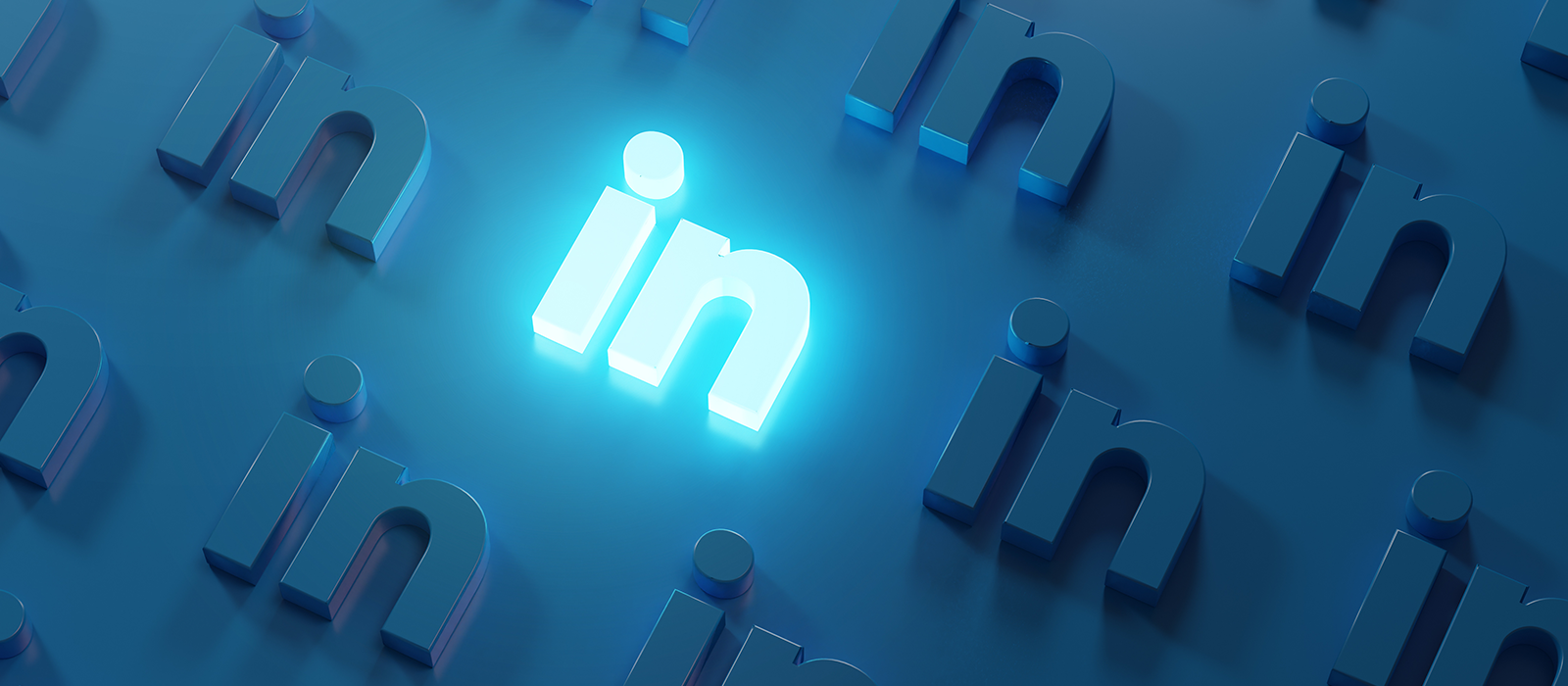 LinkedIn's Business Manager explained
Sep 22nd, 2022
Announced earlier this year, LinkedIn's latest feature 'Business Manager' has been making its way onto user dashboards since July 2022. This article will look at what this update is, what it can bring to the table and what else we know so far.
What is LinkedIn's Business Manager?
Simply put, it's a solution for organising company assets which lets you manage company pages, ad accounts, matched audiences, and account permissions.
At an initial glance, the update seems like it should have always been the case for the platform as it groups Ad Accounts, Pages, and Matched Audiences to a single dashboard.
The latest feature is essentially a place to have better visibility of marketing activities on LinkedIn. Although it has been designed for larger companies in mind, we're sure that any size business can. Many marketers have welcomed the update with a whispered 'finally' and will be hoping to be able to streamline their marketing efforts without the unnecessarily cumbersome platform that was passed off as the LinkedIn ads manager.
How to set up Business Manager
Setting up the new platform depends on a couple of factors: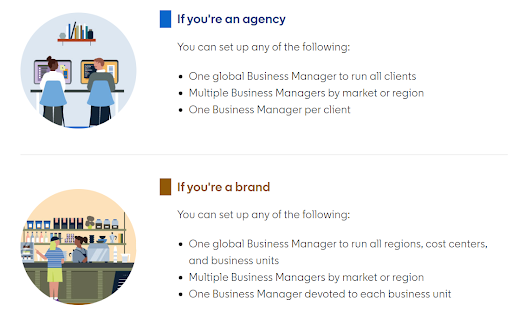 There's really not much of a difference between agency and brand, in terms of what Business Manager can offer you.*
*NB: while an account can have multiple managers, each must have a single owner in Business Manager. We have also noticed that once an individual is invited to the dashboard via email, they might temporarily lose access to their page/ad account until the email is accepted.
Choosing between which is the Right Business Manager setup is a simple process if you consider these recommendations: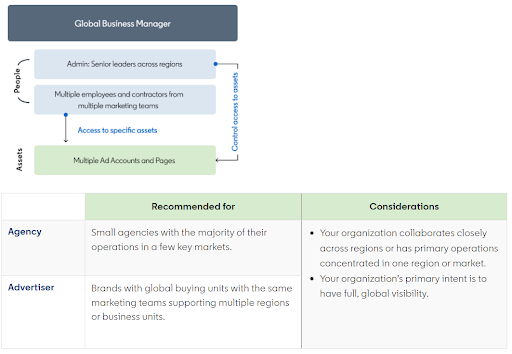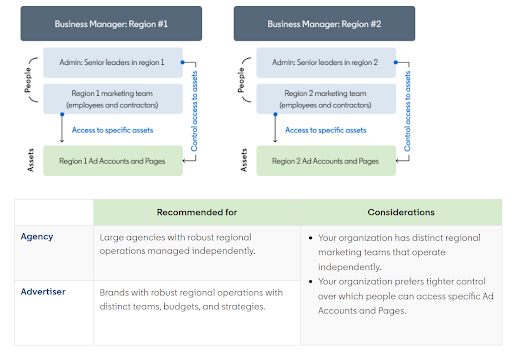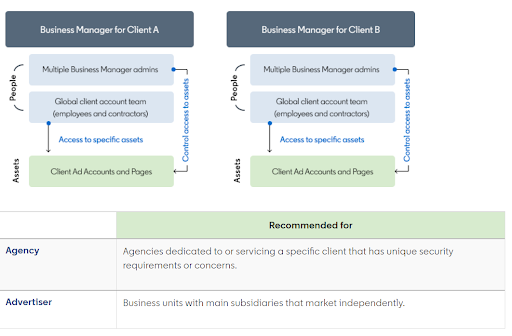 What may be comforting to know is that the process for setting up Business Manager is not disruptive:
You don't need to recreate your Ad Accounts or Pages
Your live campaigns billing, and integrations won't be impacted
Existing users on Ad Accounts and Pages will retain access
Business Manager roles
LinkedIn Business Manager promises to:
Simplify your marketing experience – by linking all your Ad Accounts, Pages, and Matched Audiences to a single dashboard.

Make it easy and secure to collaborate – by giving the people and businesses you want the access they need — all from one place.

Save time reaching your buyers – by sharing Matched Audiences across Ad Accounts. Whenever an audience is updated, it is instantly reflected across all the campaigns using it.

Possibly the most important consideration for many people, no matter what their position in a company, is time. Guaranteeing to save time and maximise efficiency, this update certainly looks like a power move from LinkedIn.
Business Manager provides a centralised view of a company's marketing activities, allowing page admins to track Ad Accounts, Pages, people, and Matched Audiences for different regions, business units, and events. You can also use Matched Audiences efficiently through audience sharing which helps maintain security and control over an organisation's 1st-party audiences.
Not the Business Manager we asked for, but the business manager we needed
Both Meta and LinkedIn boast a streamlined experience on a central dashboard where page management tools are based in one place.
Meta's Business Manager states that it "helps advertisers integrate Facebook marketing efforts across their business and with external partners", the free platform allows users of any size organisation to:
Run and track ads
Manage assets such as Pages and ad accounts
Add an agency or marketing partner to help manage a business
Meta also prides itself on 'promoting' a healthy work-life balance, by keeping Business Manager separate from a personal Facebook profile. It says, "you don't have to worry about mixing your business and personal content".
While researching LinkedIn's Business Manager beta, I was pleasantly surprised to read that the platform is free. I imagine this could change when the beta tag is eventually retired, but I'd be happy to be proved wrong. LinkedIn's dedicated page for Business Manager onboarding states that:
All you need is your work-email, a LinkedIn profile, and what you want your Business Manager to be called.
Battle of the Business Managers
Comparing Meta to LinkedIn has proven to be slightly more convoluted than I had first imagined, the two platforms are chalk and cheese…or so I thought. Perhaps a common misconception when looking at the two platforms is that Meta is for B2C, and LinkedIn B2B marketing.
Before writing this article I was up there with the majority of social media users about the disparity between platforms.
33% of B2B marketers stated LinkedIn was the most important social media platform for business promotion. This statistic shows us that LinkedIn is traditionally seen to be used as a B2B marketing site/app, however the B2C capabilities of LinkedIn are there to take advantage of. While only 4% of B2C marketers thought that LinkedIn was the "most important…for business promotion" in 2021, this figure has been increasing; According to Will Aldington Smyth (agency partner lead, EMEA at LinkedIn), "the pandemic accelerated the volume of B2C marketing activity taking place on LinkedIn, a trend that had already been gathering pace".
META
Pros
Cons
No mix up between personal accounts and Page admins
Time required to set everything up
Your page roles and ad account access in one place
Inability to remove ad accounts, difficulty removing pages
Agencies can request access to page and ad accounts
You can't schedule shared posts
LINKEDIN
Pros
Cons
Easily grant access and manage permissions
Time required to set everything up
Share audiences across ad accounts
It's recommended you take a LinkedIn course for the platform
Add external partners to efficiently work together
Not a lot of information as product still in Beta
It sounds simple enough, but when researching the platform, it seems comparatively more complicated than Meta – perhaps being free and called 'Business Manager' is where the similarities end.
Since moving from our old PPC supplier to Click, we have seen some very impressive results all round! All key PPC metrics have moved considerably in the right direction. ROAS, Conversions, Conversion Value, Clicks and Impressions are all up, and CPCs are down considerably.
We're very pleased that we made the switch to Click, and we're so impressed with their PPC work that we have just given them some SEO projects too!
Jack Stubbs
Marketing Manager

We currently use Click as our SEO provider and find them very proactive in working with us to drive performance.
They use KPIs to demonstrate an increase in performance and support us in what actions to take to improve our natural search.
Lucy O'Shaughnessy
Commercial Director

Click Consult has helped us to develop an online marketing presence that continues to inch upwards. The team manages our account exceptionally, communicating clearly and frequently about the progress.
They are responsive and proactive in their approach and are considered an important component within our digital marketing activities.
Peter Lingley
Chief Operating Officer