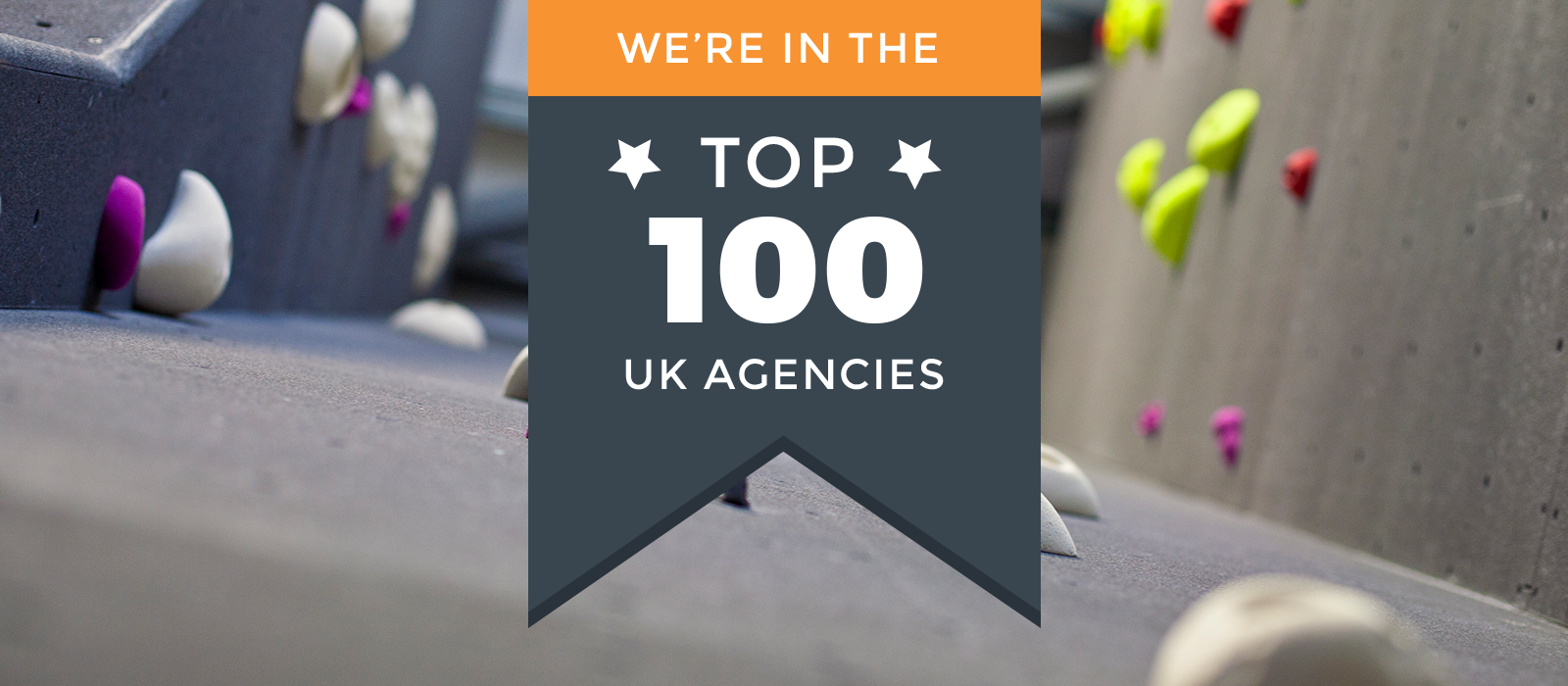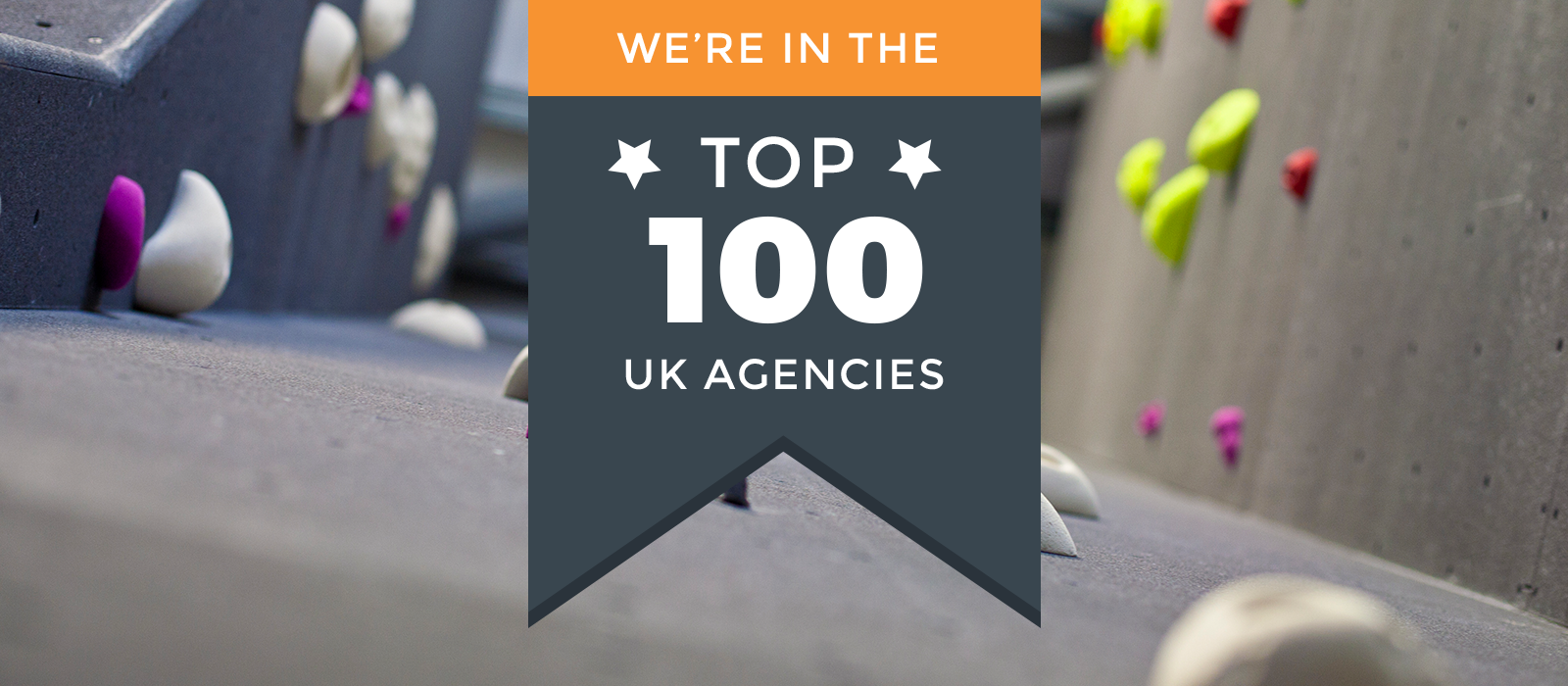 Click ranked in The Drum's Top 100 Independent Agencies
Dec 12th, 2018
Our appearance in The Drum's Top 100 Independent Agencies has rounded off an exciting 2018 for Click Consult
---
The census lists the best-performing independent agencies in the UK and we've been placed at 38 for 2018.
The report provides the most comprehensive picture of the UK's independent agencies, benchmarking them from all marketing disciplines against their peers based on financial performance, recognition of excellence through award wins and client satisfaction scores from The Drum Recommends.

From spotlighting the best-performing firms in the country to pinpointing sector trends, the census uncovers powerful insights about the marketing business today.
Click Consult is joint second in the North West with Preston-based Wash Studio.
---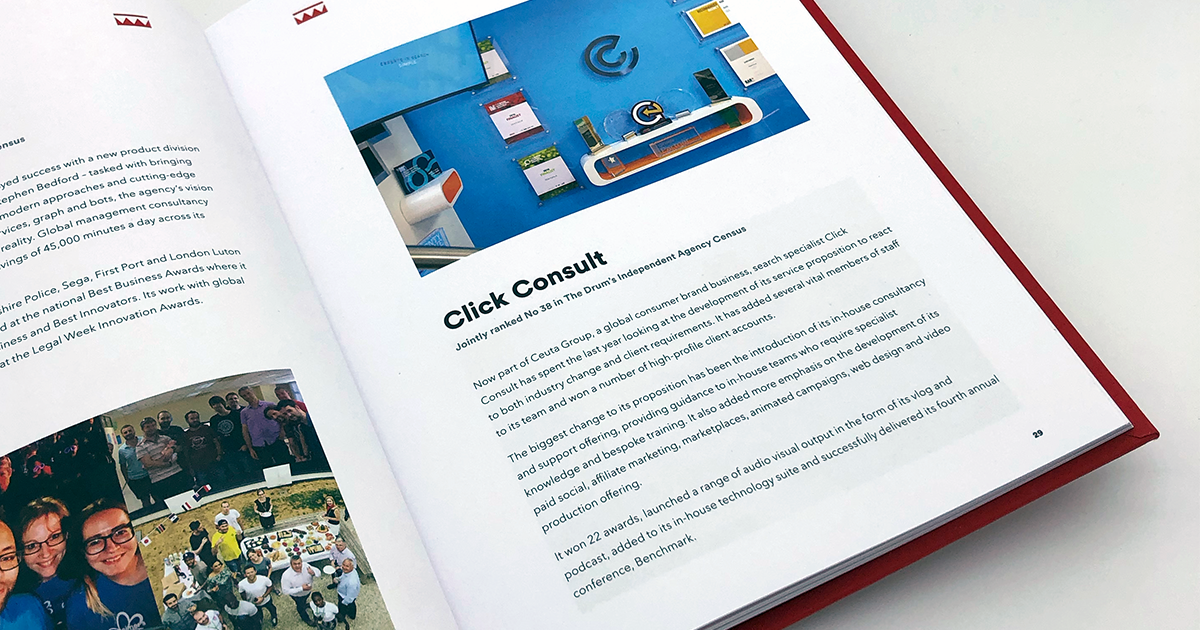 ---
Our CEO, Matt Bullas, had this to say: "Our inclusion in this prestigious report is a testament to how Click Consult is not only growing in stature, but industry recognition – growth that is well deserved, and thanks in no small part to the talented team Click has assembled. Having taken home five industry awards this year – including Digital Agency and Search Agency of the Year –  2018 has proved one of our strongest years ever. Roll on 2019!"
---
Want to see what an award winning, industry leading, search marketing agency can do for your brand? Why not contact us to find out? Or learn from the best using our library of search marketing resources.