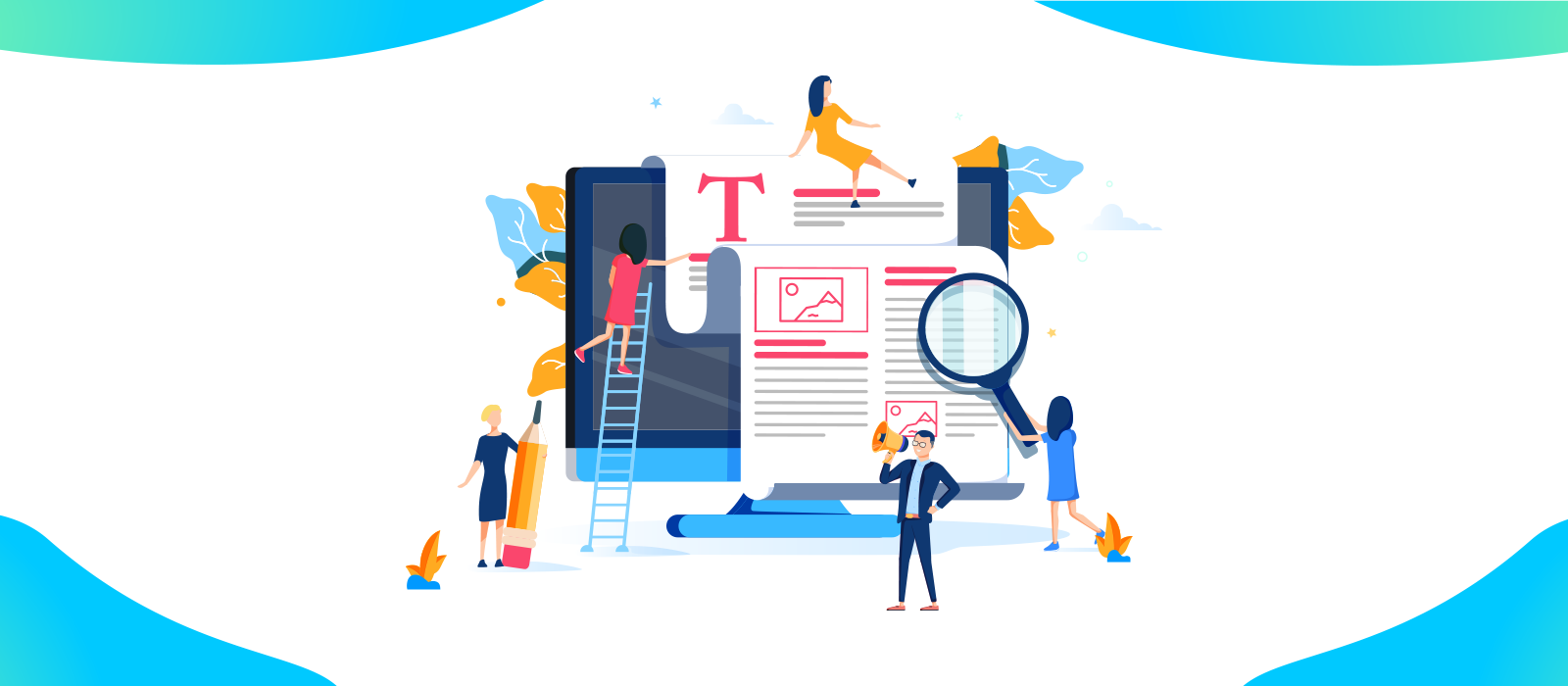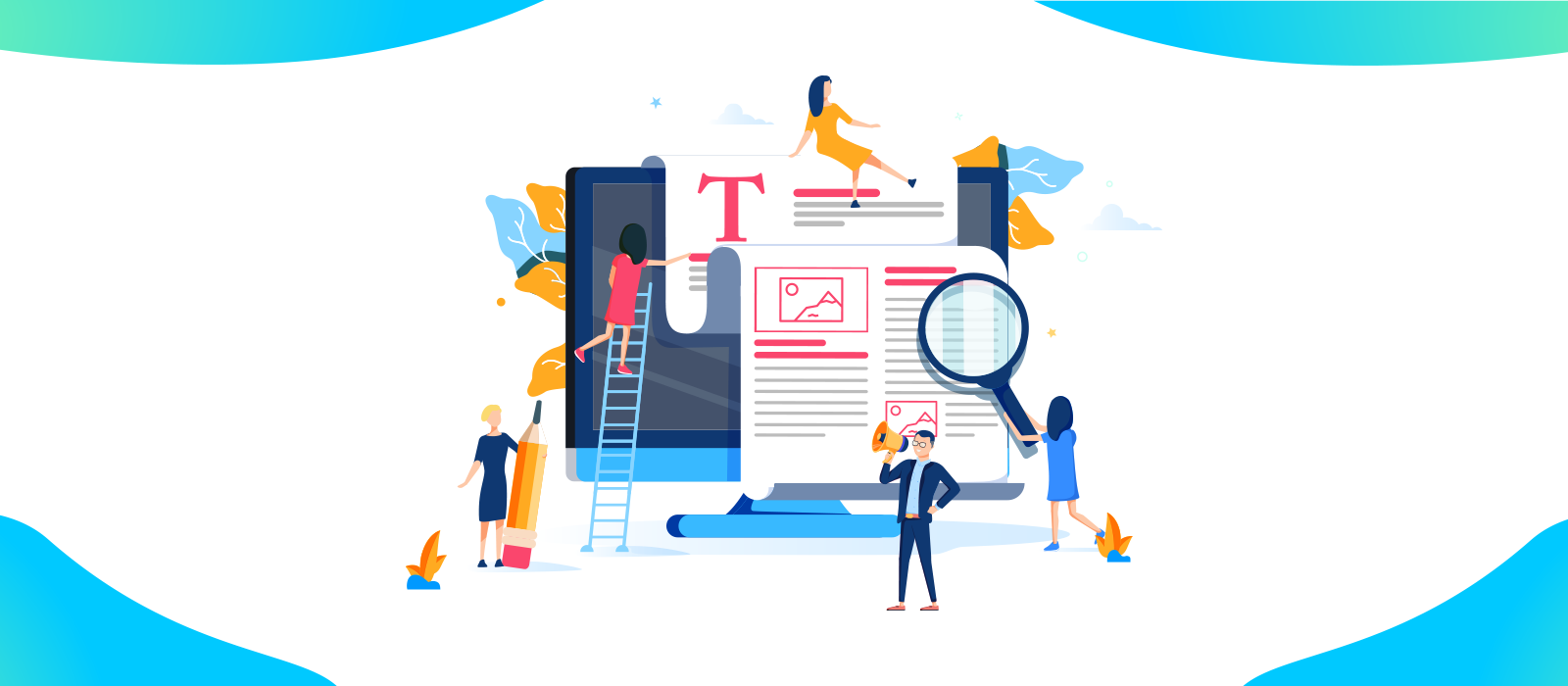 The impact and successes of user-focused content
Feb 4th, 2022
Introduction
As a marketer, you're trained to remain focused on your brand and its success ‒ leads, conversions, CTAs, clicks, engagement, traffic, shares, etc. For this reason, it's likely that all of your marketing endeavours share one main goal: to increase any or all of the above. But when this is your endgame, it's easy to forget the thing that you rely on in order to succeed – the customer.
Customers are targeted by thousands of ads every day, many of which they don't wish to see and aren't seeking out. So what if you could target your customers with content that they are physically looking for?
When you begin and end with the user in mind, you can create content that specifically solves their problems, reveals the answers they need and provides them with helpful, interesting and accurate information. While this content shouldn't sell products, contain complex buzzwords and industry language or be all about the brand, it can increase your organic visibility and sessions.
This type of copy is known as user-focused (or sometimes, customer-focused) content.
What is user-focused content?
Content is still powerful, no matter what some marketers or SEOs say on the subject, but it can only be so if it has a true purpose ‒ writing content for contents' sake is likely a waste of time and money, and a strategy that gives this practice a false reputation. It also needs to be good quality, accurate and demonstrate expertise to Google.
In order to produce such copy, you need to consider the user and create content for them (not because of them). This is exactly what user-focused content is.
First, you need to first understand what potential customers are asking. These could be questions directly about a product, such as:
How can my business benefit from a CRM?
How to install a smart doorbell
What size collar do I need for my dog?
But, the questions can also be more general, though still focused on a certain industry or area of expertise, such as:
How to grow a business
How can I keep my home secure?
What are the best times to walk a dog?
These questions are still really relevant to what a brand offers and sells (in our example, this could be CRMs, smart doorbells and dog accessories), but the latter questions are informational and not product-led.
All of those examples provided could be used to create your user-focused content strategy. Based on the questions you identify during your keyword research, a full and relevant content strategy can be formed that directly answers such queries. The content is usually placed on a blog or content hub for users to find when they Google the query, helping to bring in relevant, organic traffic.
What successes can user-focused content bring to your business?
As we've discussed, user-focused content is there primarily for the user, but the content isn't beneficial in any way unless people can find it and read it. So when the strategy is working, what kinds of results and successes can you expect to see?
User-focused content can increase your site's visibility in Google SERPs, and not just that of the article that you've created but potentially site-wide. But how exactly does it do this?
Google has been very specific (for once) about the role content plays in your SEO strategy. In fact, they explicitly state that you should:
"Provide high-quality content on your pages, especially your homepage. This is the single most important thing to do. If your pages contain useful information, their content will attract many visitors and entice webmasters to link to your site."
While here, Google is referring to content all over your site, including commercial pages, they also mention that such copy should be 'useful' – one of the primary objectives of user-focused content.
This form of content also appeases Google's E-A-T update. E-A-T stands for expertise, authority and trust and is an update that Google initially rolled out in 2018. Today, it's still one of the most important updates yet, because it analyses how trustworthy and authoritative a site is to determine where it will rank.
So, when your site is trustworthy and authoritative and contains content that appeals to Google's E-A-T update, Google is likely to favour your website and show both the article pages and the product pages in the top SERP positions.
The more you can build up your content hub/blog, the better. Not only does fresh content encourage Google to recrawl your website, but you can also begin to build up a solid internal linking structure between your articles and your products/services.
With increased SERP visibility comes increased traffic, providing the keywords you're targeting have volume.
In the examples we provided above, 'what are the best times to walk a dog' has a monthly average search volume of 90 and 'how to grow a business' has 390 searches a month. This is potential traffic that you could direct straight to your site via the content you've written.
In some cases, we've seen user-focused content pages receive more organic traffic than the main homepage. This is generally because user-focused keywords tend to be long-tail, and therefore less competitive. Instead of targeting queries such as 'dog collars' and 'home insurance', the content title is longer and more specific, so these keywords may be less competitive. When competitiveness is down, it's slightly easier to reach top positions and bring in plenty of relevant traffic.
Increased chance of building links
Building links to a website is still hugely important, particularly if you want to prove that you're authoritative, but this task isn't always easy. User-focused content could make the link building process a little easier. This is because these pages can build links naturally, if they include quality content that's unique and interesting.
Other sites are more likely to link to an article, either because it contains information they're referencing in their own guide or because they think their readers would like to read what you have to say.
If you currently have some sort of outreach strategy in place, you could encourage link building to your content pages, and use internal links to filter the new-found authority through to other important areas of the site, like the homepage or main product page.
Gives you something to share on social, in e-newsletters, etc.
Social media can provide you with so much visibility, but sometimes, you can just run out of ideas. It isn't easy to constantly find and provide content that can be pushed out multiple times a day to your followers.
However, when you're regularly updating a blog with new content, whether it be a couple of times a day or a few times a month, you have the option to push these out on your social channels, including Facebook, Twitter, Instagram and Pinterest. Encourage users to read the hub and explore some of the user-focused content.
Google really loves this kind of informational, helpful content that is there to assist the user. In fact, the search engine is showing even more favourability by ranking these types of pages over product pages.
For instance, a quick search for 'heat pumps' shows a real mixture of results. Not only do you have Wikipedia articles, guides and news publications explaining what heat pumps are, but also product pages from top manufacturers.
With all of these successes, creating user-focused content is almost a no-brainer.