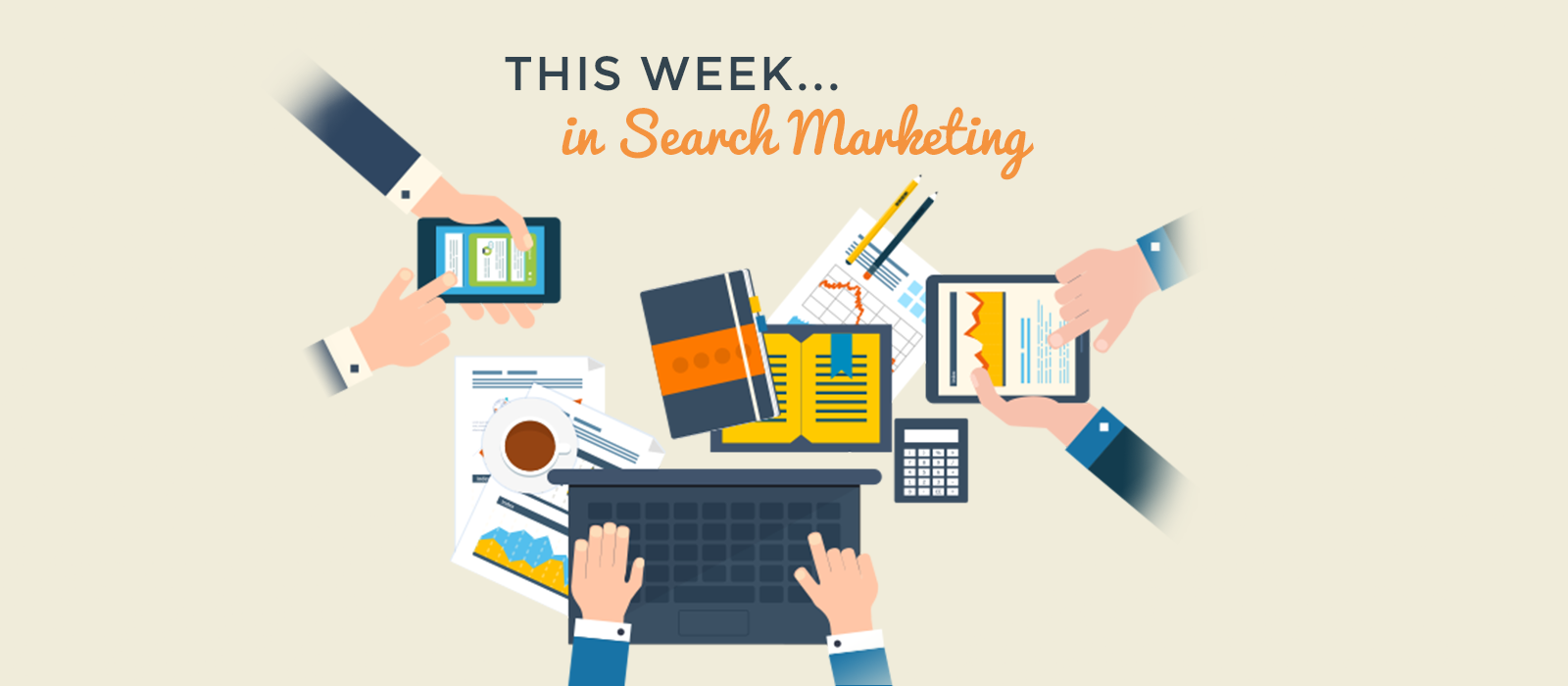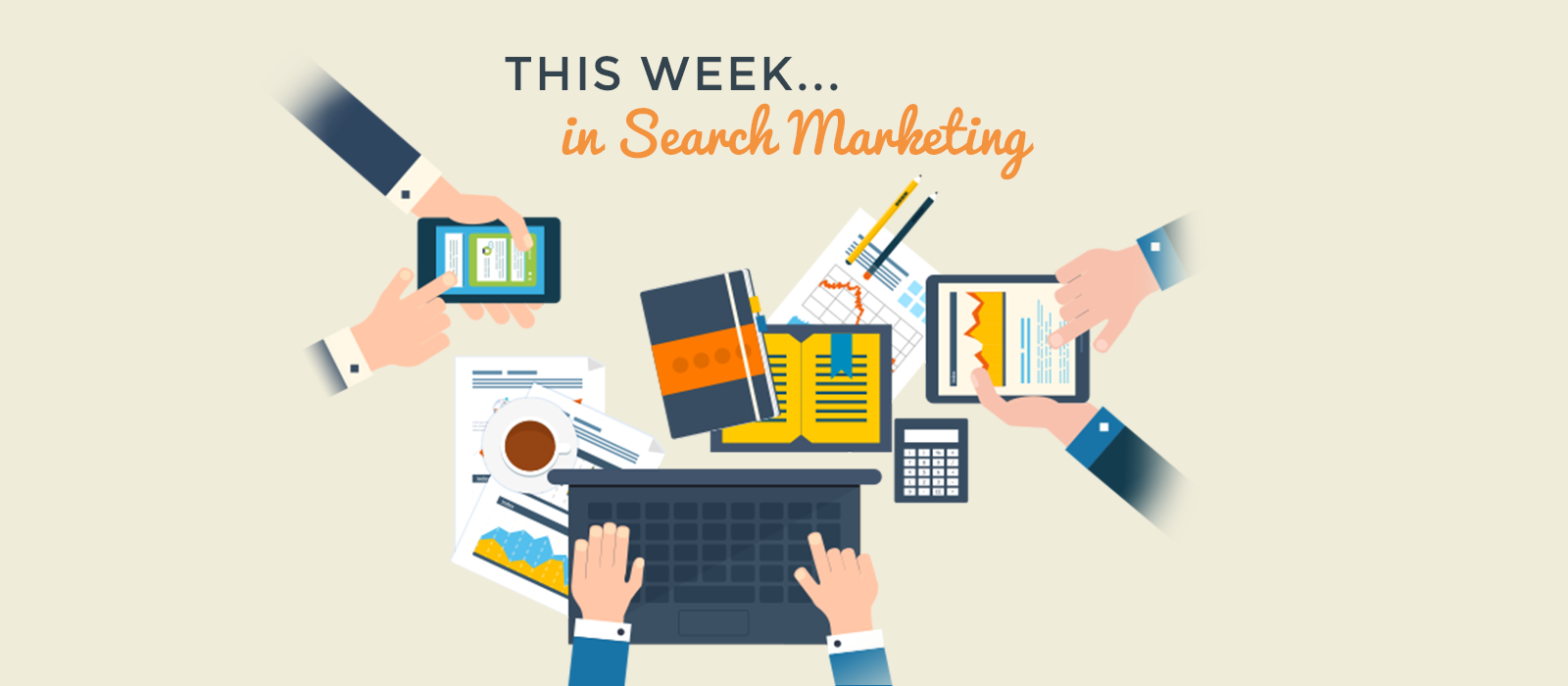 This week in search marketing [29/04/19]
Apr 29th, 2019
Your weekly news round-up from the world of organic and paid search (SEO and PPC), social media and content marketing…
---
Friday
Google Ads data glitch
Google Ads is currently alerting users that there is a reporting issue affecting this week's data. A notice that appears in the web UI at sign-in says, "Google Ads reporting for April 30 and May 1 (Pacific Time) is incorrect."
Google published a blog post with further details saying: "On May 1, at approximately 5pm PST, a bug caused Google Ads reporting for April 30 and May 1 (Pacific Time) to be incorrect."
Google has confirmed in the blog post that, "This bug impacts reports in all Google Ads interfaces, including any report data downloaded via the AdWords API, Google Ads API and Google Ads Scripts."
Thursday
Helping small business phones get smart with CallJoy
Google is bringing enterprise-like automated customer service and call intelligence capabilities to small businesses (SMBs) for a flat fee of $39 per month. Today, Google's Area 120 experimental products group announced the introduction of a new virtual agent and telephony product called CallJoy.
CallJoy promises to help small businesses offer better customer service, free up employees from having to answer the phone and convert more business by ensuring that all calls are answered.
Wednesday
Updates from Facebook's F8 2019
Facebook announced some interesting changes on the first day of F8, its annual conference about the future of technology. Emphasis was placed on privacy-focused social platform, but here's a summary of the other news:
Design
Facebook is rolling out FB5, "a fresh new design for Facebook that's simpler, faster, more immersive and puts your communities at the centre… we've made it easier to find what you're looking for and get to your most-used features". People will start seeing some of these updates in the Facebook app right away, and the new desktop site will come in the next few months.
Groups 
With more than 400 million people on Facebook belonging to a group that they find meaningful, Facebook's introducing new tools that will make it easier to discover and engage with groups of people who share interests:
Redesigned Groups tab to make discovery easier.
Making it easier to participate in Groups, including more content from your groups in News Feed.
New features to support specific communities.
Find out more about starting and growing a Facebook Group for your brand here.
Shopping
New ability for users to shop directly from Instagram.
Shipping and direct payment options in Marketplace (US only at this time).
Messenger
New feature to discover and watch Facebook videos together in real time.
Messenger Desktop app for Windows and MacOS to allow group video calls, collaboration on projects or multi-tasking while chatting in Messenger.
A dedicated space where you can discover Stories and messages with friends and family.
Ads
Addition of lead generation templates to Ads Manager.
Retirement of relevance score in favour of three new metrics to measure relevance.
Google Display & Video 360 to default to ads.txt inventory, support app-ads.txt
Google has announced several brand safety-focused initiatives for advertisers using its Display & Video 360 (DV360) DSP. They include defaulting to ads.txt inventory, supporting app-ads.txt and providing a central hub for brand controls in the interface. According to Marketing Land, These brand safety initiatives are part of ongoing, and industry-wide efforts to clean up the digital advertising ecosystem and help ensure advertisers that the inventory they're buying is real and adheres to their brand standards.
Tuesday
Bing Ads is now Microsoft Advertising
Rik van der Kooi, corporate VP for Microsoft Advertising, said: "It's a simple shift because our clients and partners already know us as Microsoft, and many are already tapping into our new advertising products that go above and beyond search, such as the Microsoft Audience Network."
In it's announcement, Microsoft also said it would be introducing more advertising products with built-in AI and focusing on the Microsoft Audience Network and Sponsored Products.
Monday
Is Google planning to charge for Google My Business listings
Google is sending out surveys to some local businesses to see if they would pay for some features they are currently getting free. Google My Business is a free service from Google that gives businesses the ability to update their information and in exchange Google provides searchers with local search results that are accurate and relevant.
This survey specifically asks local businesses how much they would pay each month for many services that are already included in Google My Business. Google can charge from $10 per month to over $70 per month to be listed in the Google local results, according to this survey.
This would be a shift in Google's current model, in which they only monetise for search ads
Amazon invests £7 billion of music and video
Amazon spent $1.7 billion on video and music content in the first quarter, it disclosed last week. Investments in video and music, which are included in Amazon's Prime membership program, increased 13% from $1.5 billion a year earlier, translating to roughly $7 billion for the full year.
Even with the ramp up in content spending, Amazon is showing record profits. Last Thursday, the company reported $3.56 billion in net income, its most ever, while cash balance jumped to a record $47 billion.
---
Keep up to date with all things digital and search marketing by signing up to our blog, or check out our resources to take your efforts to the next level with our industry leading insights.