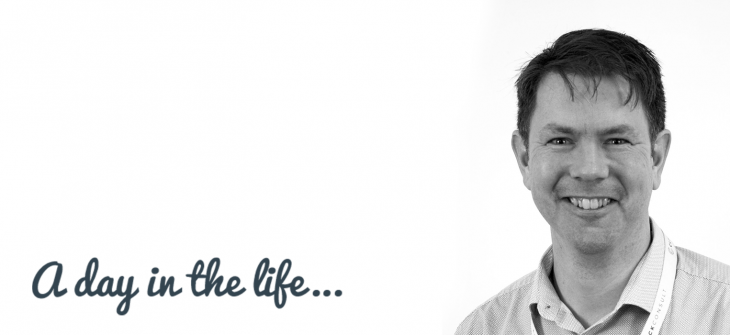 A day in the life of Simon Buckland, Head of Account Management
Our Head of Account Management Simon on the eureka moments, the mysteries of Google and his cat, Keith…
---
What does a typical day as Head of Account Management involve?
Although there are a few 'typical' elements to my role, such as progressing commercials and team personal development, the beauty of the role is that very few days are the same. Either Google, clients or colleagues are keeping me on my toes.​
What's the most challenging aspect of account management and how do you​ ​and your team overcome it?
​One of the most challenging aspects of the role (and one of the most rewarding) is to instill a degree of empathy with every client/colleague touch point. This is really supported by the strong relationships my team and I are able to forge. As a team we do spend time sharing good or bad experiences and learning from them.​
​Dealing with a multitude of personalities also throws up its own challenges – the team and I spend considerable time learning how to communicate with clients and colleagues, and the medium and level to engage on.
---

Simon in situ
---
How do you solve the mystery of Google?
​Through significant research, analysis and sharing of knowledge, after which we are probably still only halfway there!!! Although no one will ever be able to solve the mystery of Google as an individual I always look to previous experience and trends to guide the way. Outside of this I also find it beneficial to bounce questions of my pet cat, Keith (below).​
---

Keith Buckland
---
What do you enjoy most about your job?
Without hesitation it is the wide array of people and personalities I am exposed to. I am truly a people person and this role really provides me with opportunities to engage with some memorable individuals.
I also really value the 'eureka' moments clients/colleagues have after work that I have done.​
How would describe working at Click Consult to a friend?
​The culture at Click is by far the best I have ever been involved in. We are a dynamic company who recognise the importance of going above and beyond with any client or colleague interaction.
At every step the team at Click will support development and really look to help individuals achieve objectives – whilst never losing site of overall company direction. We also know how to let our hair down outside of work. ​
What is the funniest thing that has happened to you recently?
​​My eldest daughter (who is 5) had her tonsils out before Christmas, recently she has been asking for them back – how do you answer that? Needless to say I reverted to the good parenting guide book page 1 – refer all questions to mummy.
I also support Coventry City FC which in itself is very funny!!!
---
Want to find out how our services can help to improve your search ranking and convert more customers? Contact us today!
Share this: