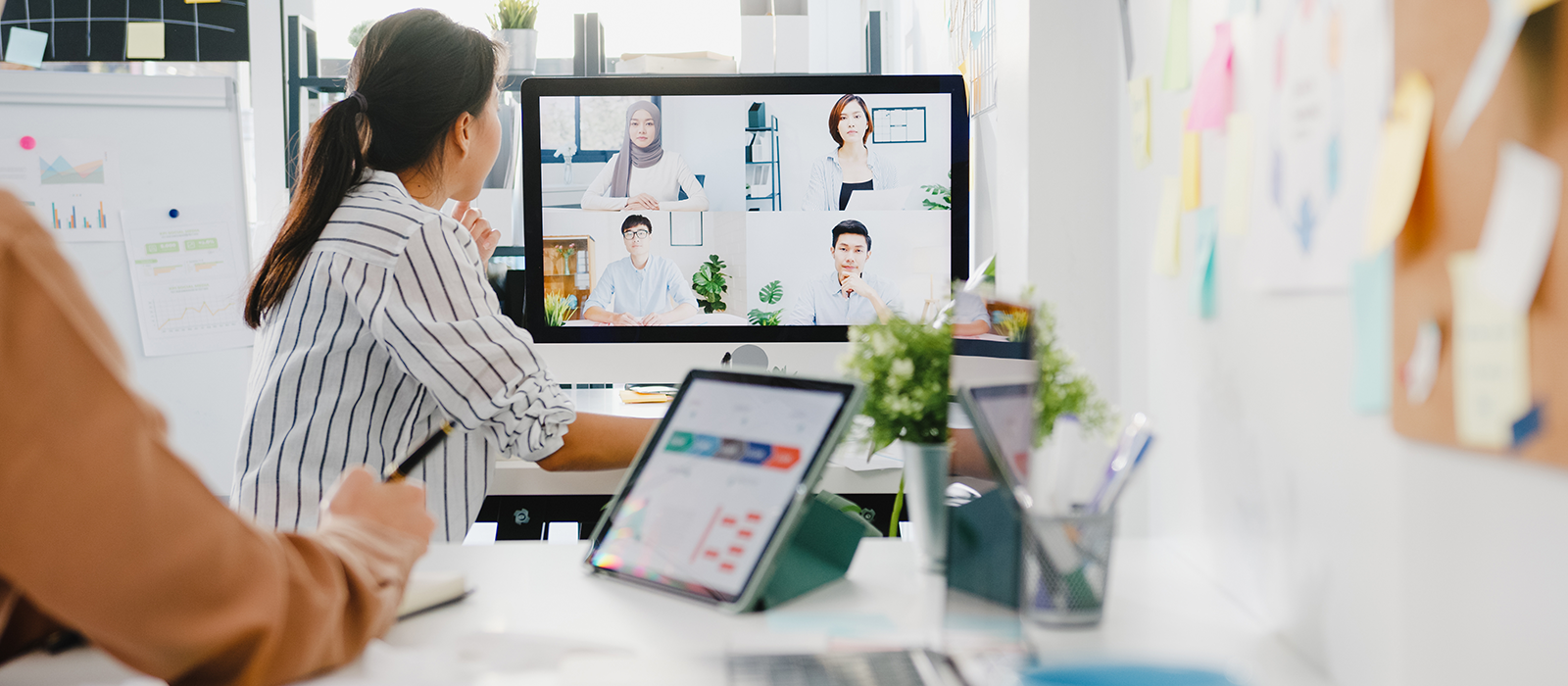 Digital Transformation in the Aftermath of Covid-19
Sep 15th, 2022
For years, the term 'digital transformation' has been thrown around in meeting rooms throughout the land, generally followed by a scramble to come up with practices and procedures to put themselves on the right digital path.
But what do we mean when we say digital transformation? Well, in the most basic sense, digital transformation is the adoption of digital technologies by an organisation with the goal of improving efficiency or to develop innovative techniques to reach the targeted client base. The emphasis has always traditionally been on technology, and what technology can do for a company. Pre-pandemic, this was often the go-to argument for how organisations can create better workflows and create more efficient output. However, the term is so widely used that some people believe it has become unhelpful.
Below are stats I've found particularly interesting regarding how businesses responded to the topic of digital transformation during the Covid-19 pandemic:
80% of organisations now (post-pandemic) think that digital transformation is a priority
9 out of 10 organisations said they faced at least one barrier in efforts to transform
Remote working was achieved in a matter days, compared to pre-pandemic where it would have been closer to a year
From the stats, we can clearly see the knock-on effect that the pandemic had on forcing companies to adopt digital transformation – basically you either sink or you swim. Those that did swim, enforced the strategy behind the transformation that allowed them to flourish during the pandemic.
Technology vs Strategy
Implementing all the grand technologies into your workflow routine is a good start, but technology alone isn't going to create the magic by itself. You need a digital strategy to back up your transformation. We previously wrote a blog on crisis marketing (which you can find here) in which we made specific reference to key players who will have considered competencies during their crisis management, and put the strategy in place to be able to quickly support their digital transformation; allowing them to adapt more fluidly to work from home patterns. That's what employing the right strategy can do; faster responses to changing circumstances, less digital resistance, more time to mitigate risks and scope out opportunities.
It's no secret that Covid-19 pandemic pretty much kick started organisations to jump into action and implement their digital transformative strategy, whether one was already in place, or if it was the first leap into moving digital – most companies had to take action.
The pandemic, quite literally, forced everyone to stay indoors, making the internet an integral part of staying in communication. From a business perspective, if you weren't already using the internet to its full potential; you were going to massively hinder your chance of growth.
In fact, during the first year of the pandemic, the number of internet users grew by 10.2% – the largest increase in a decade. Just like how the pandemic had a detrimental effect on some businesses, the move to being online entities allowed some businesses to flourish.
Reports from March 2020 show that during the cusp of the pandemic, Facebook and Google stood to lose over $44b in ad revenue, with their overall net revenue suffering from 18-19% decline. While messaging apps saw a larger increase of over 50% usage, they're not monetized services. The silver lining was that those who adjusted their PPC strategies accordingly, like mail order company Chums, were all but guaranteed to come out in good shape. For on-demand/virtual entertainment industries, the increase in search ad conversions shot up as much as 102% – so while studies show that PPC during the pandemic was at an overall loss, this didn't factor in the industries growing exponentially (and also a lower cost due to reduced competition) such as sports entertainment, medical/health products, packaging/shipping, and of course, DIY and home improvement.
Acceleration of digital transformation post-Covid
When it became clear during the pandemic that there was no avoiding digital transformation, the majority of industries used it to their advantage to create new offerings to customers. Some industries that considered their digital transformation included the restaurant industry, banking, and the grocery industry.
It's certainly no secret that physical stores were forced to close, and if they could, operate on takeaway basis (or in the cases of supermarkets, implement "one-in-one-out" procedures and queuing systems outside of their store with social distancing put in place).
Restaurants
For restaurants, this meant creating digitally-enabled delivery options (or if already in place, be more Covid compliant with contactless delivery). Globally, we're used to having apps like Just Eat, Deliveroo and UberEats to provide us with easier ordering for takeaway food (and before then, we had to actually use a landline to ring up and make the order and pay cash at the door – how times have changed) this was common practice for your local chip shops, pizza parlours and chinese takeaways – but not so much for restaurants until the pandemic hit.
Reports from David Gibbs, CEO of Yum! Brands, which owns KFC, Pizza Hut and Taco Bell said that Yum! Brands made amendments to their operating model with digital ordering, which saw an increase of 40% in sales, 10% up from pre-Covid-19. Gibbs made reference to the acceleration of underlying shifts and trends within the restaurant sector, but highlighted that its the change of consumer habit he believed will stick,
I really do think that the few months that we are in the middle of right now are accelerating a lot of trends in the business that would have taken years to take hold, like digital order-and-pay and delivery and technology and all the stuff that everybody is talking about….

There are these trends that are accelerating right now, digital order-and-pay, delivery and off-premise. I think automation has a bigger role to play in the business as people look for less contact in their food…The foundation of QSR has always been value and convenience, but these may have different definitions as we go forward. One of the things I'm excited about is curbside pickup. Curbside pickup, in a contactless way, is really a great way for customers can take control of the order process. It has all sorts of advantages over delivery, in some ways in terms of cost, accuracy and time….So that is a change that I think is here to stay.
Particularly in Liverpool, there's a heavy emphasis on supporting the independent restaurants of the city region; with streets and areas being purely run by independents (Bold Street, Baltic Triangle, Lark Lane for example) and people dedicating entire websites for the love of independents in the city. Covid forced many of these places to close during the pandemic, and without public support; some may have never opened again. While some of these restaurants didn't have as many facilities to pour into a great digital transformation to support their business operating at pre-Covid levels, what they did have available to them was the Internet.
Businesses began selling gift vouchers and food experiences (such as being a Chef for a day in Lu Ban) to be used in the event of businesses reopening, and while there was certainly a loss of income during this, it meant that they were able to claw back funds lost through having to remain closed. They took to social media and places like The Guide to promote this method, and the response was immediate.
This approach kick-started people into booking experiences and gift vouchers so that they didn't have to see their favourite restaurants close. Although gift vouchers for restaurants aren't a "new" thing, if it wasn't something independents were already doing, it certainly became something they implemented into their strategies and it's something that has remained in place since.
This shift also applied happened in industries other than food too, the brand Snag Tights, for example, had an entire digital campaign dedicated to purchasing their tights in bulk for a discount – with the agreement that they'll be sent out once it was safe to post again, something that, as a new brand, they'd not previously done before.
Banking
Much like the way the food industry was half in-half out with digitalisation, banking mirrored this. Even before the start of the pandemic, online banking was less an integral part of customer's everyday lives and served more like an offering than a vital structure to banking.
However, the closure of banks and call-line support being transferred to fit into people's work from home models meant that customers flocked to online banking in huge numbers for the first time ever. This, of course, impacted more on traditional banks such as Barclays, TSB, HSBC, and less so on Starling, Monzo, and Revolut.
We touched briefly on industries facing barriers to transformation, and it would be fair to suggest that banking is an industry that faced these barriers rather heavily due, mostly, to digital resistance of customers. Between 8% and 22% of customers still prefer to bank in branches, with 23% of first time online banking users saying they would prefer to return to in-branch banking, stats reveal.
In this instance it became clear that there was a definitive need for hybrid solutions to satisfy the needs of customers, and so, rather than relying on full digital conversion; it became important to adopt a multi-channel strategy.
Branches remain an important fixture in banking, and even a global pandemic can't dispute that, so a clear balance between digital services (opening accounts online, accessing more complex transactions i.e. investments and mortgages, card management and managing overall savings) and in branch banking which for certain groups offers a more practical, and personalised customer-focused experience is something for traditional banks to consider and allow them to flow seamlessly together.
What digital marketing strategies can open up and why businesses should implement them into their working strategy
What can be taken away from understanding what happened to PPC during the pandemic, is that adjusting strategies was critical during that period. In the aftermath of Covid-19, this is still an important take away, forming your strategies around your goals and taking the plunge to implement it still puts you in better graces with SERPs than not having a strategy in place. This can also be applied to your SEO strategies. Getting started is always the hardest part, but by not trying you risk never figuring out what works for you and falling behind your competitors. If you fall short? Use that data to inform how you adjust your approach moving forward.
In a post-Covid world, there's a greater emphasis on stability and reliability. In 2022, the world is still at varying degrees of unpredictability, and so consumers value businesses that have a stable and reliable model with a human touch; your digital marketing can really reflect that.
Now, more than ever, it's important to look at where your target audience is based. Do you have a global offering? Your ads should be adjusted according to each country's guidance, places across the globe have their own restrictions; so how consumers engage will vary depending on their location. Does your copy accommodate the changing landscape? Ensuring your core hours, safety requirements and messaging systems are up-to-date.
Diversifying your channels will mitigate the age old "one size fits all", with the changes in both PPC and SEO in 2022; continually using your old techniques may mean you miss out on vital opportunities to help take your business to the next level. Microsoft Bing is often overlooked as a viable channel, but with a greater rate of conversion for a lower CPC; it seems like there's more untapped potential to dip your toes into. If you're operating at B2B level, the good news is that 52% of Microsoft Bing searchers are deemed "decision makers" when it comes to business.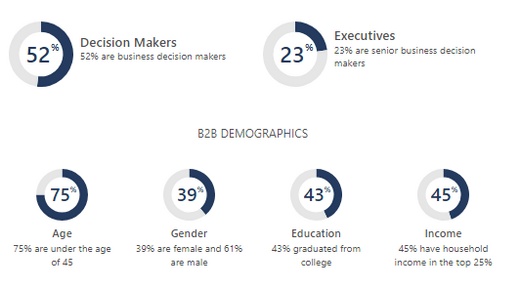 With the announcement that Microsoft Audience Network is expanding to 18 new markets, 2022 could be the year to look into advertising on Microsoft Bing.
When it comes to automation, Google has been pushing smart bidding and RSA (responsive search ads) meaning PPC is becoming dominated by automation. While automation can have amazing results, these algorithms don't have a greater intuition than actual people do (not yet anyway) if you use smart bidding as your main focus, it's important to know that algorithm's can only do so much in adjusting to external factors. So while it seems relatively easy having algorithm's to do most of the work for you, you could be missing a trick by not having a human go over it with an Inspector Gadget like microscope.
Final thoughts
The offline and online world is a different place than what it was more than 2 years ago and, in every capacity, people have learnt how to best adapt to the changing times. From a business perspective, some of the biggest challenges came from concerns about the digital skills gap that became acute during the pandemic; digital resistance has been a creeping concern for many years that the pandemic exacerbated.
With the changing online landscape, and people learning to adapt to the digital sphere, continuing to bridge this digital gap is more important than ever – and from a marketing perspective, this means constantly looking for new updates affecting your PPC and SEO strategies. Digital technologies will continue to transform the way we live and work, so it's best to make your transformation strategy a priority.
We have done too well in our lead gen efforts this quarter and have produced more leads than our sales team can handle!
Linda West
Director of Marketing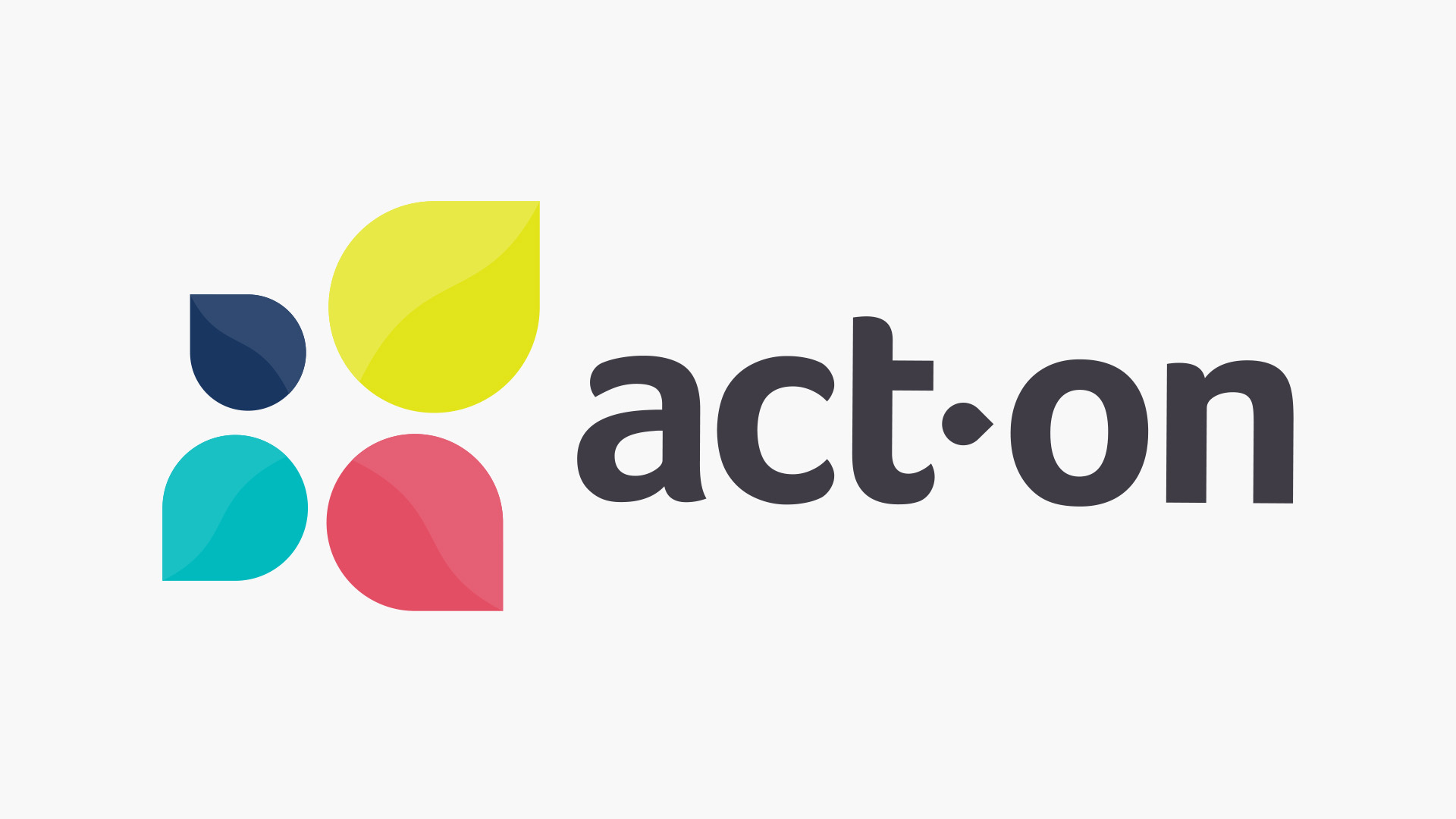 We've been impressed by the way Click quickly grasped the positioning of our business and focused our PPC campaign around our objectives. Click didn't just view our PPC campaign in isolation, but looked at our business strategy as a whole and how paid search could fit in with and complement other areas of our marketing activity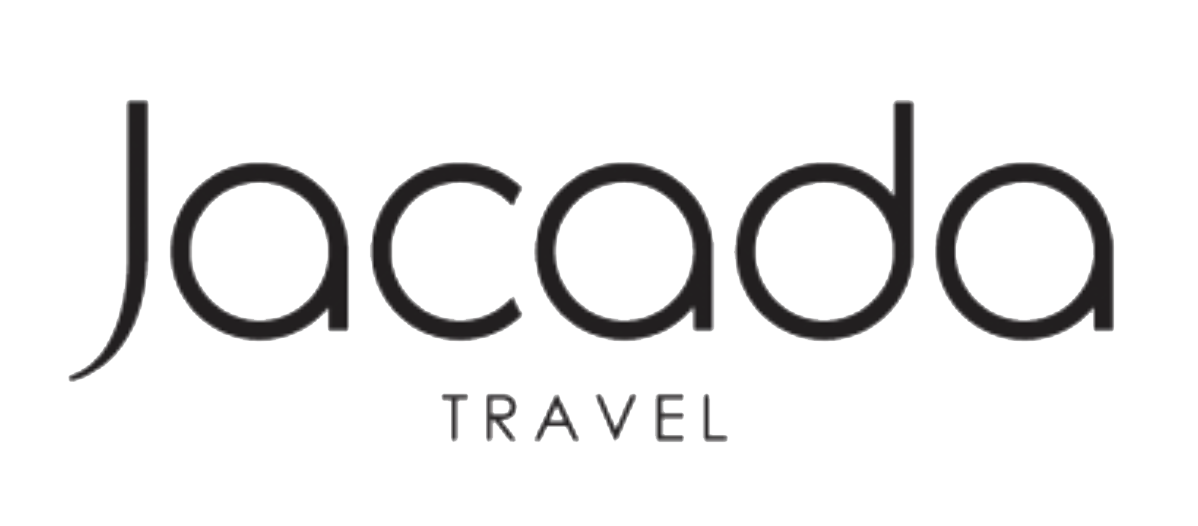 Chums has a clear vision of the performance we want from our PPC and SEO campaigns and Click Consult have consistently delivered this over the years.
I see Will Dixon and Charlotte Chapman, together with Peter Smith who manages our account, as part of our marketing team. They have each spent the time to understand my team personally, the wider business at Chums and our customers, all of which has been crucial to achieve the targets and growth we've set over the years.
I'm more than happy to recommend the team at Click
Paul Gray
Marketing Director