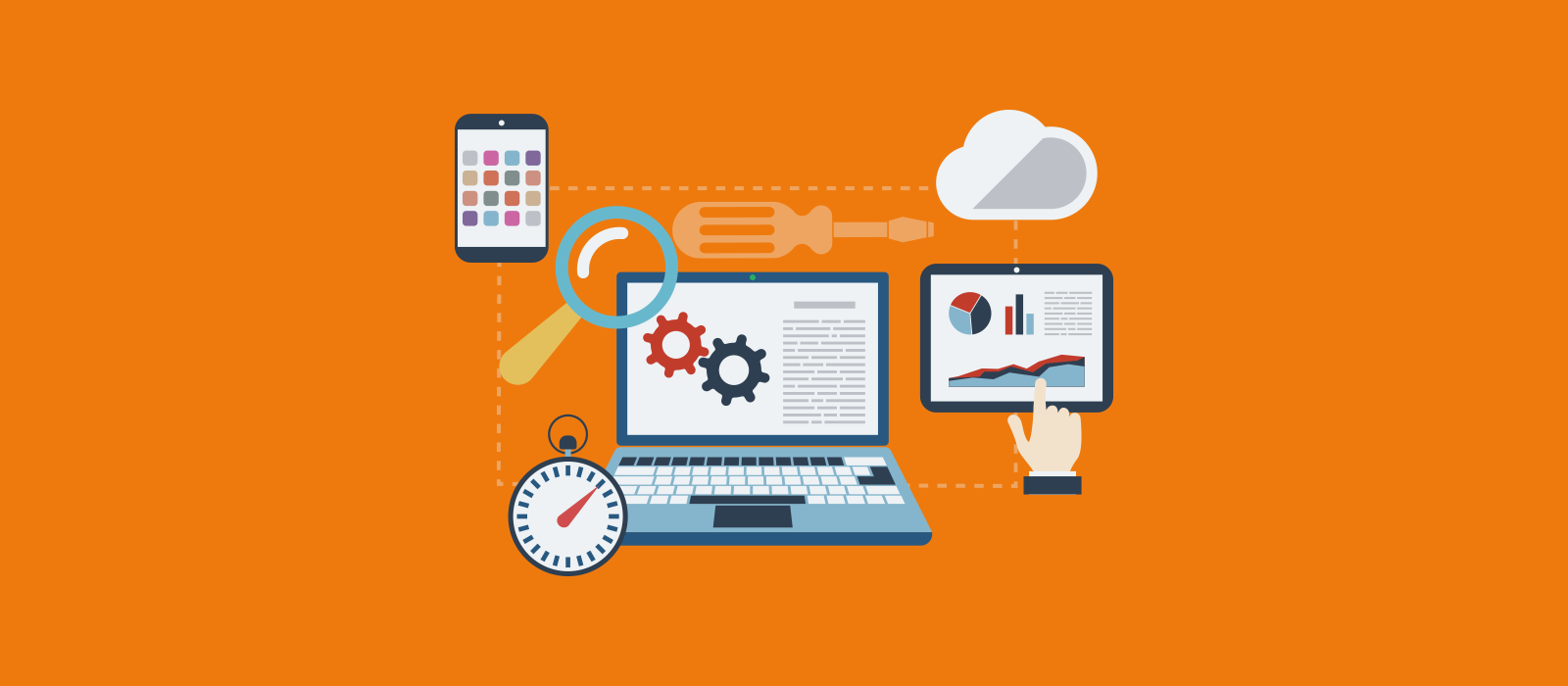 This month in search [March 2022]
Apr 5th, 2022
Well, I'm thoroughly late on this, but consider this a retrospective whistle-stop tour through the news of March. I may benefit from hindsight in places, but I'll try not to…
---
Thursday 31st March 2022
One third of Facebook Interest Category ads may be inaccurate
Search Engine Land features a piece on a study from North Carolina State University. The study found, over the course of two experiments, that interests were either inaccurate or irrelevant between 29 and 33% of the time. Thankfully Facebook has never previously massively overstated the usefulness of their ad offering, if they had then it would start looking like a real problem with their transparency.
Wednesday 30th March 2022
Metaverse jobs
I may be fighting a losing battle here, but MarTech carrying a blog stating that metaverse jobs are surging just goes to show how well Facebook Meta et al's propaganda on what constitutes a metaverse is working. Yes there are more jobs listed looking for VR and crypto skills, but these aren't metaverse jobs, they're skilled labour to build fancier walled gardens.
Bing Wikipedia widget
In a nice bit of in-SERP interactivity, searches which feature a Wikipedia result have begun to return an interactive Wikipedia box which allows you to explore parts of the Wiki page. Clicking on any of the sections will then take you to that entry and to the location of the clicked upon information. SE Roundtable shows the feature in action, and has taught me that I'm only three years younger than Barry Schwartz.shows the feature in action
Tuesday 29th March 2022
URL Parameter Tool joins 2022 Google casualty list
We have no definitive proof of this, but can only assume that, following his description of the tool earlier in the month as 'scary', John Mueller has set a date on which he will burn the URL Parameter Tool with fire. On April 26th (one assumes) John Mueller will go head-to-head with the tool in a legendary battle from which only one will walk away. Google has stated the following: 'we're deprecating the URL Parameters tool in Search Console in 1 month.'
A likely story.
Trusted Store badge
Search Engine Land features a story on a new badge for merchants. Making it the second achievable badge for businesses if memory serves. As SEL states in the article – badges can be good for clicks, so may be worth a closer look for appropriate businesses.
Monday 28th March 2022
Some new icons
Google is testing new icons for both 'lower price' in search shopping results and for certain ad extensions. It's not hugely exciting, but it's another example of how much Google tests in the SERPs.
Digital Markets Act
Another step in the right direction from Europe (how does a country become a member of such a collective?) on tech regulation as new rules were agreed on Thursday 24th, aiming to increase competition and reduce the power of the 'Big Tech Companies'. The accompanying statement from Andreas Schwab, rapporteur from Parliament's Internal Market and Consumer Protection Committee, reads as follows:
---
The agreement ushers in a new era of tech regulation worldwide. The Digital Markets Act puts an end to the ever-increasing dominance of Big Tech companies. From now on, they must show that they also allow for fair competition on the internet. The new rules will help enforce that basic principle. Europe is thus ensuring more competition, more innovation and more choice for users.

With the Digital Markets Act (DMA), Europe is setting standards for how the digital economy of the future will function. It will now be up to the European Commission to implement the new rules quickly.

As the European Parliament, we have made sure that the DMA will deliver tangible results immediately: consumers will get the choice to use the core services of Big Tech companies such as browsers, search engines or messaging, and all that without losing control over their data.

Above all, the law avoids any form of overregulation for small businesses. App developers will get completely new opportunities, small businesses will get more access to business-relevant data and the online advertising market will become fairer.
---
This, despite not mentioning it anywhere, is the first bit of good metaverse news I've seen in March.
Friday 25th March 2022
LaMDA explainer
Not news so much, but an interesting subject covered by an excellent writer. LaMDA is covered by Search Engine Land.
Wednesday 23rd March 2022
Third iteration of product reviews update
Like the previous product reviews update – this update will aim to reward richer user experiences. There's a nice explainer on the Search Engine Land blog.
Tuesday 22nd March 2022
Machine generated content not high quality
Honestly, I see why people jumped on this – I've been through stages where I've written tens of thousands of words for products which, while very similar, all required unique copy. It's a pain in the proverbial. That said, I'd still bet on me versus the machine at the moment (we're a way off reaching the John Henry position yet). It's good to see Google come out clearly on this, however. To get the most out of it, you will still need to employ a competent copywriter to edit the output and, unless you're paying for the best of the platforms that offer this, it's largely going to be more efficient for that copywriter to just do it themselves. You can read the post from John Mueller on SE Roundtable.
Monday 21st March 2022
Spring Update?
Another bit of search volatility leading to rumours and to me referring to my previous statement. The problem with having machine learning as any part of the core algorithms Google uses is that it will gradually get better at what it does without the need for an 'update' (I'm assuming some level of continual learning here – as per this patent) – that means the SERPs will be constantly shifting and occasionally those shifts will tip the scales to register on SEO tools. The long and short of it, however, is that while it's nice to know if there's a confirmed update, I seldom look for one to explain ranking fluctuations.
Thursday 17th March 2022
80% expect traffic loss following site migration
I include this story primarily because it surprises me that the numbers were as low as 80%. Any site migration should be cutting a lot of deadwood, so at the very least, a site should lose some traffic immediately from irrelevant keywords (we all have them, let's not be coy). In addition to this, even the best managed migrations will send some confusing initial signals to Google in the short term, that means you should expect things to be a bit up-and-down for a few weeks. It worries me that two in every ten SEOs are promising no traffic loss.
Wednesday 16th March 2022
Goodbye Universal Analytics
This is partially the reason I've been late posting the news this month – as I've stated elsewhere, the move took me a little by surprise. However, we've been preparing for the end of UA for a while now, so we'll have plenty of content to help you prepare over the coming months. My first take after the news (first written take and first that wasn't quiet, sad keening noises) here.
Is Apple inflating your open rate?
Along with email platforms that send a bot through every link, ruining your analytics (*shakes fist*), this story shows the need for email platforms to come up with a new method of measurement. There are, so far as I know, no platforms which are able to offer accurate analytics at the moment, meaning all meaningful data has to come through url tracking. Also, make a Data Studio connector CRMs.
Tuesday 15th March 2022
Ads 360 integration for GA4
In what will (hopefully) be one of many additional features for GA4 over the next 18 months, Google announced that there is now a Search Ads 360 integration for GA4. Search Engine Land covers the announcement here.
Refine Search
One of the things that was needed to eventually make voice search worth using has been rolled out to text search – 'refine' and 'broaden' are now live on US English SERPs. While it may not seem to be too much to write home about, the ability to understand the broader context of a query is an important step in how we interact with search engines – whether by voice or screen.
Friday 11th March 2022
Twitter Shop
Available to 'select merchants and managed partners in the US', Twitter shops will allow brands to showcase up to 50 products during a test run of an experimental eCommerce feature according to Search Engine Land. This is pretty big for Twitter and, potentially, for eCommerce brands as the concept of omnichannel becomes more pronounced (this will be buzzword du jour sooner rather than later).
Car ads now available to all US sellers
Piloted for a while now – car ads have officially been rolled out across the US. As a result, we can probably expect to see at least a beta program in the UK at some point soon (know who has access to beta programs? We do!) and a full rollout should be imminent. Will be interesting to see them in the wild over the coming months.
Thursday 10th March 2022
Transformation report
I was quite intrigued by this before seeing that the sample size was 100+ global marketers – which I'm not sure could be described as a 'subset of a population that seeks to accurately reflect the characteristics of the larger group'. Don't get me wrong – original research is super hard to do, but there's a long and unsettling trend in marketing for research to be sketchy. Nevertheless, this Media 2025 report (featured in Digiday) is better than most and features some interesting charts.
Ouch
In the manner of certain YouTube video headlines, John Mueller Destroys SEO Spammer should have been the headline for this SE Roundtable article, which covers some fairly harsh words dished out to an SEO on Reddit that seems to have been in a coma since 2010 and has woke up expecting the same tactics to work now as then.
Schema as ranking factor?
I don't usually include these (they're good, short explainers, but generally wouldn't add anything for the average search professional), but this does cover a common misconception which I, as someone that has bored several people that didn't escape quickly enough on the subject of schema, has had to address a few times. It's not a ranking factor, but it can help ranking. The article puts it as follows:
---
Schema does exactly what Google said it would in its 2011 Schema.org launch announcement: It improves how sites appear in major search engines.

Using schema can:

– Improve the appearance of your search result via rich snippets.
– Enable you to appear for relevant queries where you may not have, had Google not understood the relevance of your page.
– Increase time on page as you are exposed to more relevant queries and users discover more engaging content.
– There is no evidence it's used by Google to determine search rankings, but those are all good things.
---
Wednesday 9th March 2022
App users visit shops 41% more than average
Despite the headline, the actual figures used in the article are as follows:
Retail: 37%
Big-box general merchandise: 24%
Grocery: 25%
Pharmacy: 27%
QSR: 28%
Doesn't seem to add up to 41%, but what do I know. My main issue with this article, however, is – how do you know whether they visit more because of the app or if they have the app because they visit more? Apps were the way forward a few years back – but as the mobile web became far better tailored and faster, your app would need to be pretty good for me to be bothered downloading. However, it does make the point that apps are a great source of first party data, so there are definite benefits. Would be interesting to see the actual research, but it was sadly unlinked.
Further Microsoft Ads developments
SE Roundtable features the latest step forward from Microsoft Ads – this time the fact that the Microsoft Advertising Editor will now work with the Microsoft Audience Network. The quoted benefits of the change (listed in the article) are:
Bulk management of campaign settings, bids and modifiers, targeting, audience associations, and ad management (except images).
Importing display campaigns from Google.
Management of existing audience ads (without images).
Full campaign structure copying within an account (ads, targeting, associations).
Cross-account copying of the full structure except ads.
Is A/B testing dead?
I feel like I refer to Betteridge's Law quite often, but it bears repeating. The answer is no. However, there are machine learning powered, automated testing methods emerging that will provide a huge boost to brands that can afford (a) the platform, and (b) someone well versed in testing and analysis for monitoring, if a brand can afford only one or the other, I'd still opt for the latter and ongoing A/B testing. If you want to know more – the founder of such an experimentation platform has a puff piece on the MarTech site.
People still don't understand how search works
It's both good and sad to see this article on Search Engine Land. The failure of people with huge platforms and/or in positions of power to understand the internet and how one of its most popular tools works still in 2022 is a huge problem (I wrote about something similar in 2016 which feels simultaneously a million years ago and yesterday). Until we're represented at the highest level by people who know how this stuff works (or are advised on it for reasons other than how to manipulate it for their benefit), we're going to constantly be surprised when things go wrong – things that the average digital worker will have been boring friends with for years prior to the 'surprise'.
Tuesday 8th March 2022
Microsoft Professional Service Ads
Microsoft has honestly come a long way – and were it not for the near total prevalence of Google outside of the US, it would – I think – be gaining ground. The latest in a series of automated, vertical specific ad types, the professional services ad. According to test data quoted by Search Engine Land, there was a 60% increase in conversion rates compared to standard text ads and a 67% reduction in CPA. I've said this before, but it would be silly to write off Microsoft as we shift to whatever the next iteration of the internet is – especially since the acquisition of Activision.
Omnicom & Affinity Solutions agreement
I will never not think of Robocop when I see their name, but far from being the evil manufacturers of Ed-209, Omnicom are actually an American global media, marketing and corporate communications holding company. I'll let you decide which is worse. Their partnership with Affinity Solutions will apparently allow them to use real-world consumer spending data to help analyse buyer journeys and optimise marketing spend. They will give you 10 seconds to comply. Probably.
International Women's Day
We did a thing for International Women's Day – and you should read it!
Monday 7th March 2022
Losing fans on Instagram
According to research released by HubSpot, 14% of Instagram marketers reported losing followers between 2020 and 2021. HubSpot thinks it knows why:
Posting too much or not enough: – 40% of marketers believe they post too much, 33% that they post too little (congratulations to the 27%).
Being too sales-y: – 39% of marketers believe their content is too sales-led (hopefully none of the 27%).
You had bot followers: – 39% of marketers surveyed ranked this as the third most likely reason for losing followers. These will churn for lots of reasons, but if you've been relying on bots for your following (why?) then you'll notice these drop off.
Your aesthetic and voice are inconsistent: – the post doesn't give a stat for this, but apparently if your posts aren't instantly recognisable as your own, then people could unsubscribe as they no longer recognise you.
Your audience has evolved: – again, no stat, but HubSpot believes that lost followers may be indicative of a failure to keep pace with the interests of your audience. Seems reasonable.
Google asks Google for help with ranking
Following difficulty ranking a convoluted url structure for Google Cloud translated pages, Google was forced to ask Google for help ranking on Google. You can read the story here.
Friday 4th March 2022
Unconfirmed update
There were reports circulating about a potential update on the 4th which hit the general industry press a couple of days later – chances are, however, this was a ripple from a further Product Reviews update on March the 1st. Either way, as I always say with these things – the SERPs are, in general, far more volatile than they were even a few years ago. Periods of volatility should not always be expected to indicate an update.
TikTok Misinformation
Honestly, it should really no longer be surprising that a social media platform will become a haven for misinformation the moment it achieves a billion active users or more, but Digiday has published a piece on the unique virality of misinformation on the short-form video platform. While this is not exactly vital to digital marketing, there is a case to be made that platforms can quickly become toxic – and brands have been burned by it in the past (leading to some major brands pulling ad spend from YouTube, for example). Power users and influencers need to be putting pressure on the platform before it becomes a major issue.
---
Despite being very late putting this into a blog, we're always on top of the news. If you're struggling to keep up to date with a rapidly changing search and digital marketing landscape, contact us today.