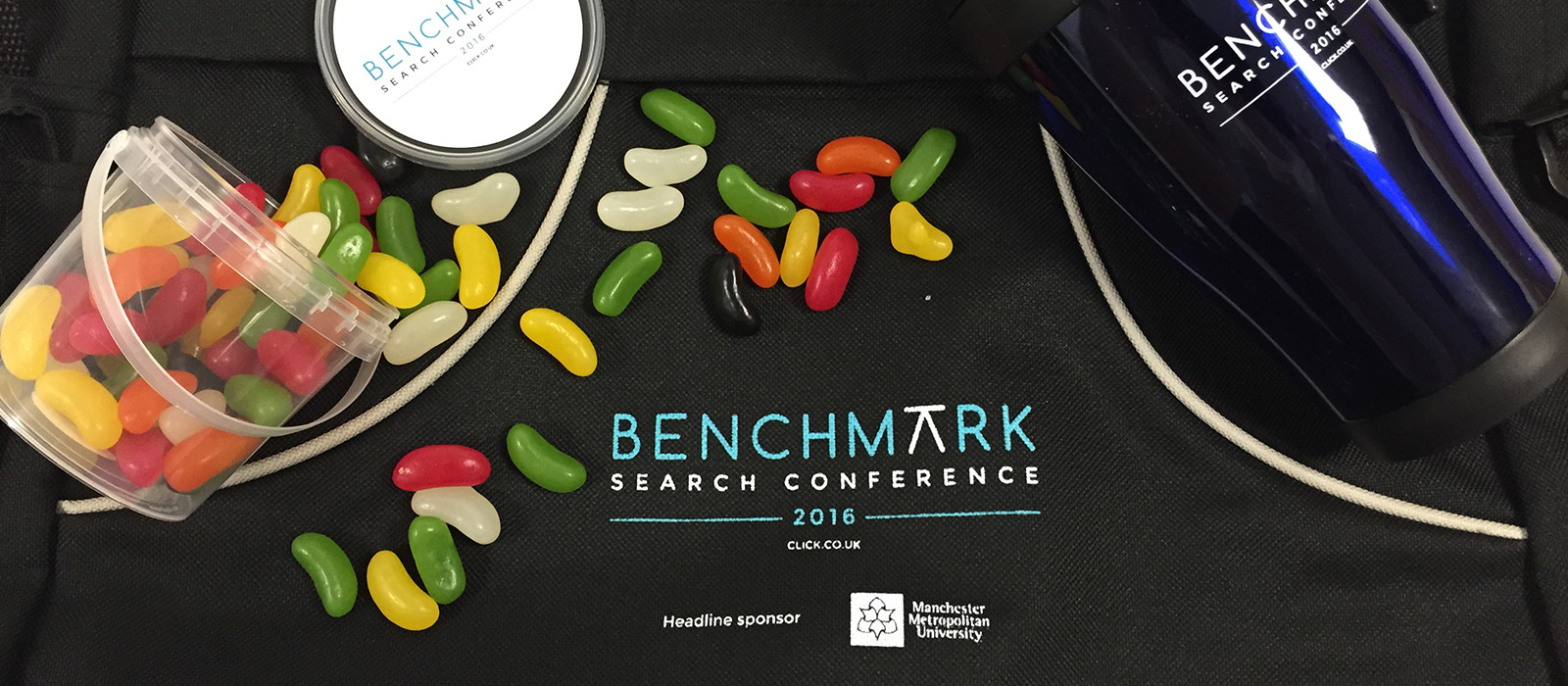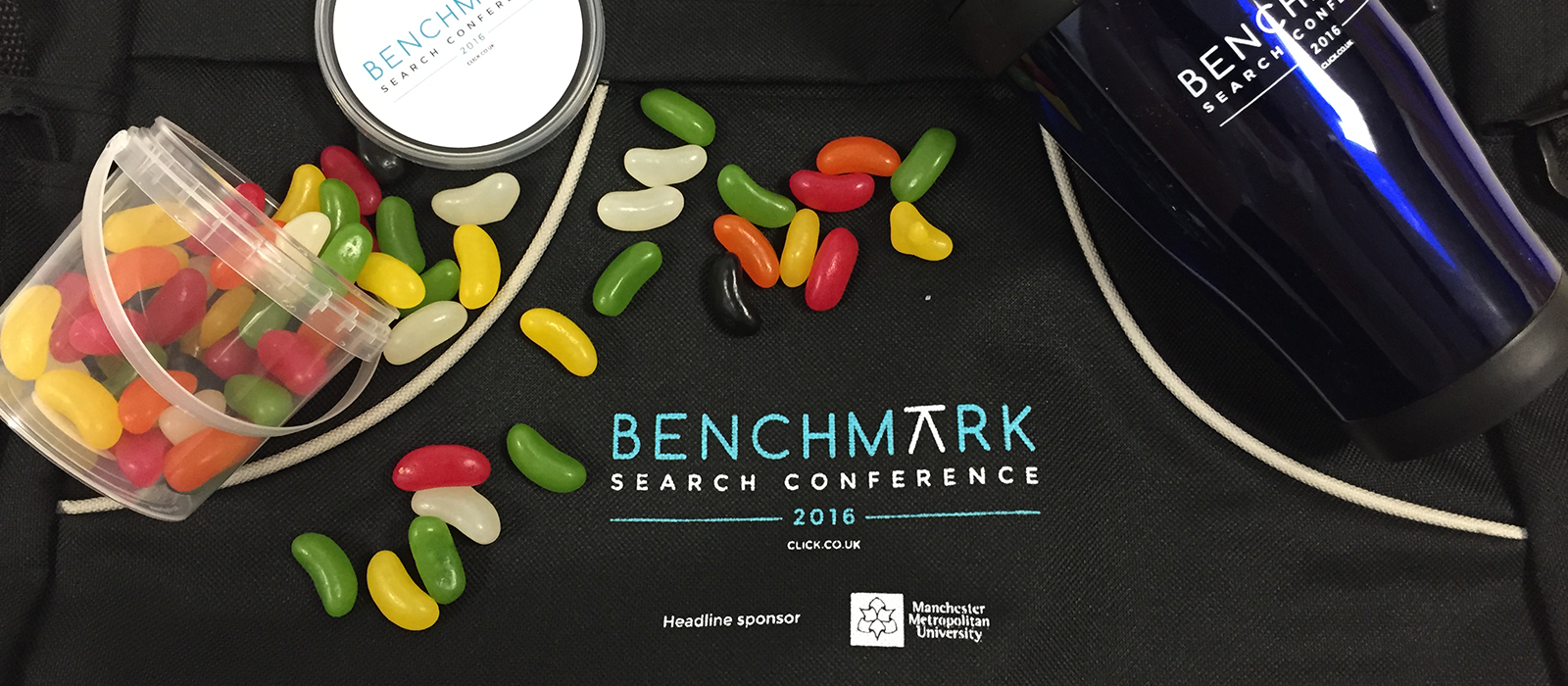 Pearls of wisdom from the Benchmark Search Conference 2016
Jul 14th, 2016
In a day packed full of advice from search marketing thought leaders from across a wide array of sectors, there will be no one who came away unchallenged
---
Each of the thirteen tremendous speakers at the second annual conference brought something special. What was apparent, however, was how close leading thinkers are on their vision of an integrated digital future.
Speakers ranged from the travel industry to Google via Microsoft, The Telegraph, the mobile sector and many more industries beside – yet an unlooked for theme quickly began to emerge. Whether the talk was of PPC, attribution, policing or mobile search there was little mention of one fundamental aspect to be prized above all else. In actuality the speakers were almost universally discussing the best methods of integrating across platforms, approaches, devices and more.
It's an approach Click Consult has been championing for some time, as we look to deliver a truly comprehensive service for clients, yet it was still surprising to hear such a clear and consistent message. As search marketing and the digital world evolves, a more measured and considered approach is gradually becoming the norm.
---
Team selfie for who's here of @ClickConsultLtd campaigns & social team #benchmarkconf2016 pic.twitter.com/nZyWIWp7ZO

— Sophie ♡ (@sophiesscran) July 12, 2016
---
The delegates
There was a fantastic turnout for this years event with over two hundred people attending Manchester's Bridgewater Hall to hear some of search marketing's leading lights share their insights, with each receiving a special Click Consult goody bag to help sweeten the deal.
---
Pretty good haul from #benchmarkconf2016 – best goody bag from a free event I've seen in a long while pic.twitter.com/mxdutxM2Eb

— Anna Champ (@champanna) July 12, 2016
---
The speakers
The quality of speakers was also a fantastic advertisement for the conference, as it continues to attract some of the finest in the industry, offering actionable advice that could well be making a difference to SEO and PPC campaigns around the country today! Head of PPC at Click Consult, Dave Karellen, made quite the impression with a fine talk on attribution, amidst a conference full to brimming with excellent topics and discussion.
---
Loving this presentation from Dave @ClickConsultLtd Attribution and data and numbers #benchmarkconf2016 pic.twitter.com/77OyoVQXiI

— Arianne Donoghue (@ArianneDonoghue) July 12, 2016
---
A pictoral interlude
A few of the best pics (among many great pics) shared on Twitter over the course of the day!
---
Hello Manchester 🙂 #benchmarkconf2016 🙂 pic.twitter.com/xMDUXrFRcQ

— Lukasz Zelezny (@LukaszZelezny) July 12, 2016
Really great day of talks at #benchmarkconf2016 with @ClickConsultLtd today! pic.twitter.com/Po1GXQpb61

— Elliott Waring (@elliottwaring) July 12, 2016
Top Trending Twitter News in UK. More Images and Videos at https://t.co/cjmZSNnpWm pic.twitter.com/y9WI6W2sNX

— TrendsinUK (@TrendsinBritain) July 12, 2016
This is from my #benchmarkconf2016 presentation yesterday:

How many triangles do you see? (answer follows later) pic.twitter.com/sODMt1uzJo

— Bas van den Beld (@basvandenbeld) July 13, 2016
#benchmarkconf2016 was a great day full or intriguing and insightful talks. Can't wait for next year! pic.twitter.com/y7zuPgIgMX

— Daniel Marshall (@DJSMarshall91) July 13, 2016
---
A few final words
We can honestly say we were delighted by this year's event and our thanks go out to everyone who made it possible from the speakers to each of the delegates packed into the hall. Planning will begin shortly for next year, no doubt – but in the meantime the curtain has come down on another fantastic Benchmark Search Conference, with a host of positive feedback from attendees happy with the feast of search marketing knowledge on offer.
---
Utilising some of the great tools from #benchmarkconf2016 already and some of the cool freebies @ClickConsultLtd pic.twitter.com/Wh4qNeAFHz

— Stewart Lee (@stewartelee) July 13, 2016
Great day yesterday at #benchmarkconf2016 Fabulous speakers!!! I learnt loads! Need to whittle down to my 3 things to action now!

— Zoe Cuthbertson (@zoelittlemiss) July 13, 2016
---
There will be a lot more to come as we receive the footage of the conference and construct an infographic to deliver the top conference tips in the next few days – so keep checking back for much more from the Benchmark Search Conference 2016!
---
To find out how Click Consult can implement its industry leading insights to benefit your brand, contact us today!