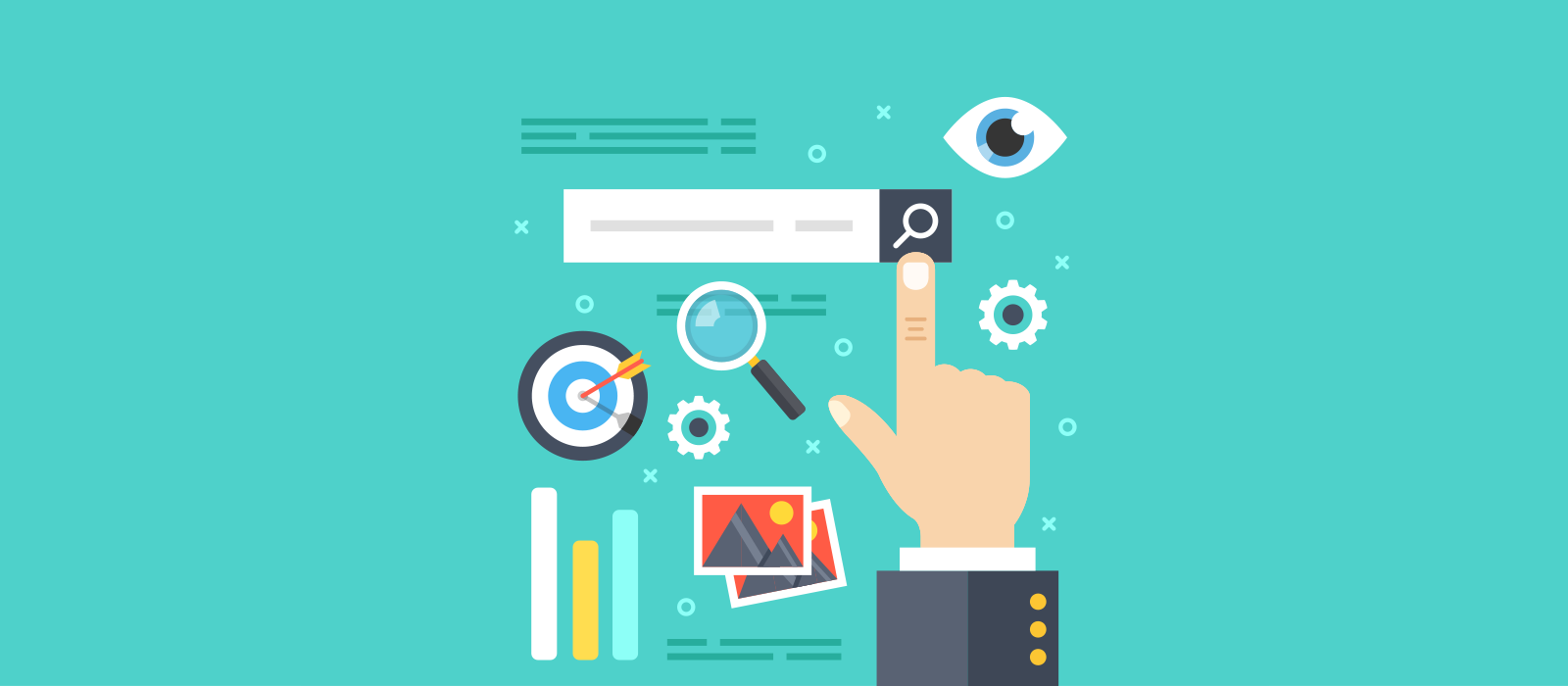 This Month in Search [November 2022]
Nov 30th, 2022
November is the penultimate month of the year, where has 2022 gone? Click is here to help you get your head around what's new in the industry, but we can't help you work out why the year has gone by so quickly!
Thursday 17th November
Picture this…
Google is testing a picture-in-picture mode for videos that are shown in the search results, but only from YouTube… at the minute. You can click on the video preview image and play the video at the bottom right corner of the search results page.
Tuesday 15th November
More from GA4?!
The new suggested audience is called "7-day unnotified users." These are app users who have not been reached via push notification.
We recently introduced a new suggested audience — 7-day unnotified users. This includes app users who have not been reached via push notifications.

Check it out in your suggested audiences in Google Analytics 4 → https://t.co/yIb8CrAOnK pic.twitter.com/CmBqBISPil

— Google Analytics (@googleanalytics) November 15, 2022
Microsoft for a change!
Microsoft piloted video ads in September 2021, and over a year later Video ads on the Microsoft Audience Network are now finally available to augment existing search and image advertising campaigns.
This feature is available to the following countries:
United States
Canada
United Kingdom
France
Germany
Australia
New Zealand
Microsoft video ads are targeted using intent data from Bing search, the Microsoft Edge Browser, LinkedIn, and users' web activity.
Monday 14th November
Something missing?
Google Business Profiles and business listings reviews have been going missing, dropping out completely, it seems to be related to automated suggested edits occurring on some business profiles.
When an edit is suggested to your business listing, Google might have decided to adopt said edit – this has resulted in Google business listing's CID (the ID number Google uses for your business) changing.
With a change like this, reviews are disappearing.
Thursday 10th November
Good category pages
The general rule of Google's thumb is to never let Google index your internal search result pages. John Mueller from Google had the following to say:
John said on Twitter
If you have good category pages, there's usually no need to also have search pages indexed." That means, (1) people won't have to search your site to find what they are looking for, they can just use your navigation and (2) Google will index your category pages and rank them. If you want Google to rank a search results page, then maybe that should be a category page…
Wednesday 9th November
Auto-play
Google has added auto-play video thumbnails in the local finder on mobile. We're aware that auto-play in search isn't a new feature but is for local finder. There's quite a buzz around the feature, and is being heralded as an awesome attention grabber to increase conversions.
Tuesday 8th November
Google rewriting titles
Google could be rewriting your titles, but you needn't panic as it's not a quality or ranking issue – basically your content is safe and trusted by Google. The only time to panic is if your CTR or messaging is affected.
Thank you for your custom
Google is updating the GA4 custom report builder with the ability to add dimensions and metrics that are important to your business.
The changelog from Google Analytics states:
You can now add custom dimensions and metrics to your custom reports as primary dimensions, enabling you to more easily report on custom information that's important to your business. Additionally, the dimensions and metrics pickers in the Reports Builder have been updated to allow for easier navigation to help you find dimensions and metrics quickly.
Monday 7th November
Testing new features?
Google has been testing a lot of Sitelinks features in search, including the boxed-in design.
---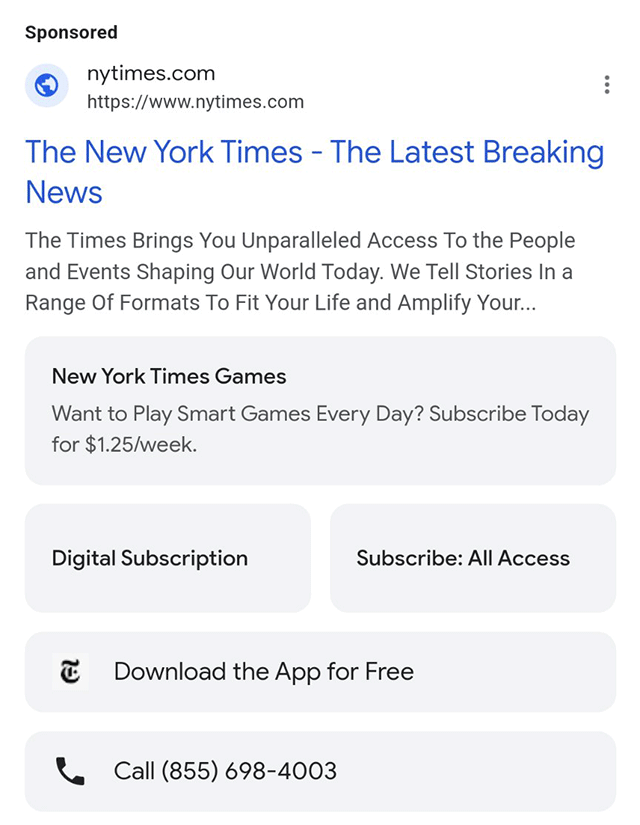 ---
Just for a quick reference, the general/ original design of the Sitelinks is below:
---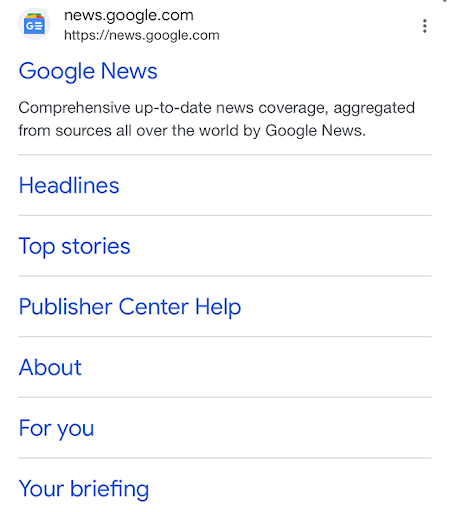 ---
Who likes short shorts?
Owners of Android TVs or Google TVs will now be able to view short-form videos via the YouTube app. You can now play vertical clips without fighting with landscape borders, as these televised shorts play in a format that uses the larger screen's additional space and resolution.
It is thought that it's Google's latest attempt to keep up and compete with short video giant: TikTok.
Chums has a clear vision of the performance we want from our PPC and SEO campaigns and Click Consult have consistently delivered this over the years.
I see Will Dixon and Charlotte Chapman, together with Peter Smith who manages our account, as part of our marketing team. They have each spent the time to understand my team personally, the wider business at Chums and our customers, all of which has been crucial to achieve the targets and growth we've set over the years.
I'm more than happy to recommend the team at Click
Paul Gray
Marketing Director

From the outset of the project, Click Consult clearly understood our business objectives and formulated a search strategy that would help to deliver commercial results across key product areas. They have been professional in their approach, shown great attention to detail and the results achieved to date have been thoroughly impressive.
Over the past 2 years I have been working with Click to help support search improvements from content, technical and reporting insights.
The team have been helpful and responsive to understand and adapt to changing business requirements and challenges and help improve our websites search rankings for customers.
Daniel Hall
Search Manager