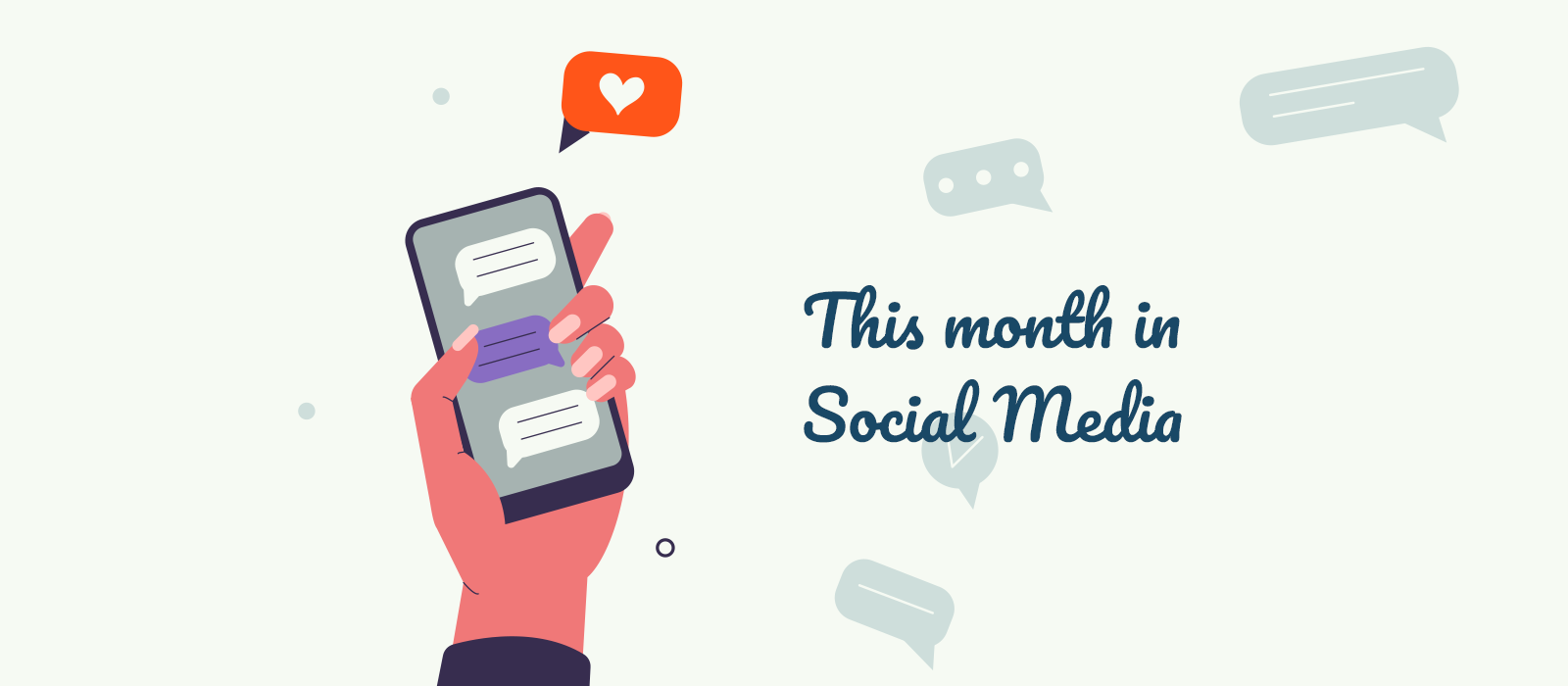 This Month in Social – March 2022
Apr 7th, 2022
In this month's 'Month in Social', we have put together an 'updates in a nutshell' for all the updates and new features added to your favourite platforms for both Marketers and Users. Facebook and Instagram have been working hard together to come up with new features and updates for their users, with Twitter listening to the public's suggestions on removing the 'tabbed experience' update that was introduced a few months ago. Sadly, it was another quiet month for LinkedIn in terms of platform updates. So what did March have in store?
Facebook
New Meta Advantage Suite for ads – Marketers will be very interested in this new update. We have seen significant product updates in Facebook Ads Manager. Introducing the new Meta Advantage Suite for ads – The two new automated ad products will look like this:
Advantage+ – This allows the users to automate certain aspects of their campaigns that had been previously set up manually such as detailed target options.
Advantage+ – When the user is setting up an entire ad campaign, the process is now completely automated for the process including placement choice.
These tools have been created to enhance Marketers' experience when creating ad campaigns, for further optimization, targeting, and personalization. If you want to make the most out of advertising capabilities for the brand you look after, spend some time in Ads Manager and have a play around with these new features.
New Group admin tools – Safety while using the internet is imperative. With pressure from the public on creating a safer space for the community to communicate with each other, Facebook is focusing on efforts to implement tools that will allow admins of groups on Facebook to restrict certain activities and also to improve how groups use the tools at hand.
Admins can now send invites to group members via email
A brand new dashboard has been added to the Admin home section on groups. This gives admins a more efficient way to see notifications, view insights, and search tasks.
New QR codes were created for admins to share with users to navigate where they want to go such as the groups about page.
Automatically decline incoming posts from third parties that contain false information
To become a member of a group, there are certain questions the user has to answer before being accepted into the group, if they haven't completed all questions, admins can now reject the request.
The 'mute' function has been expanded to allow admins to suspend members from participating in group chats, entering rooms, and posting.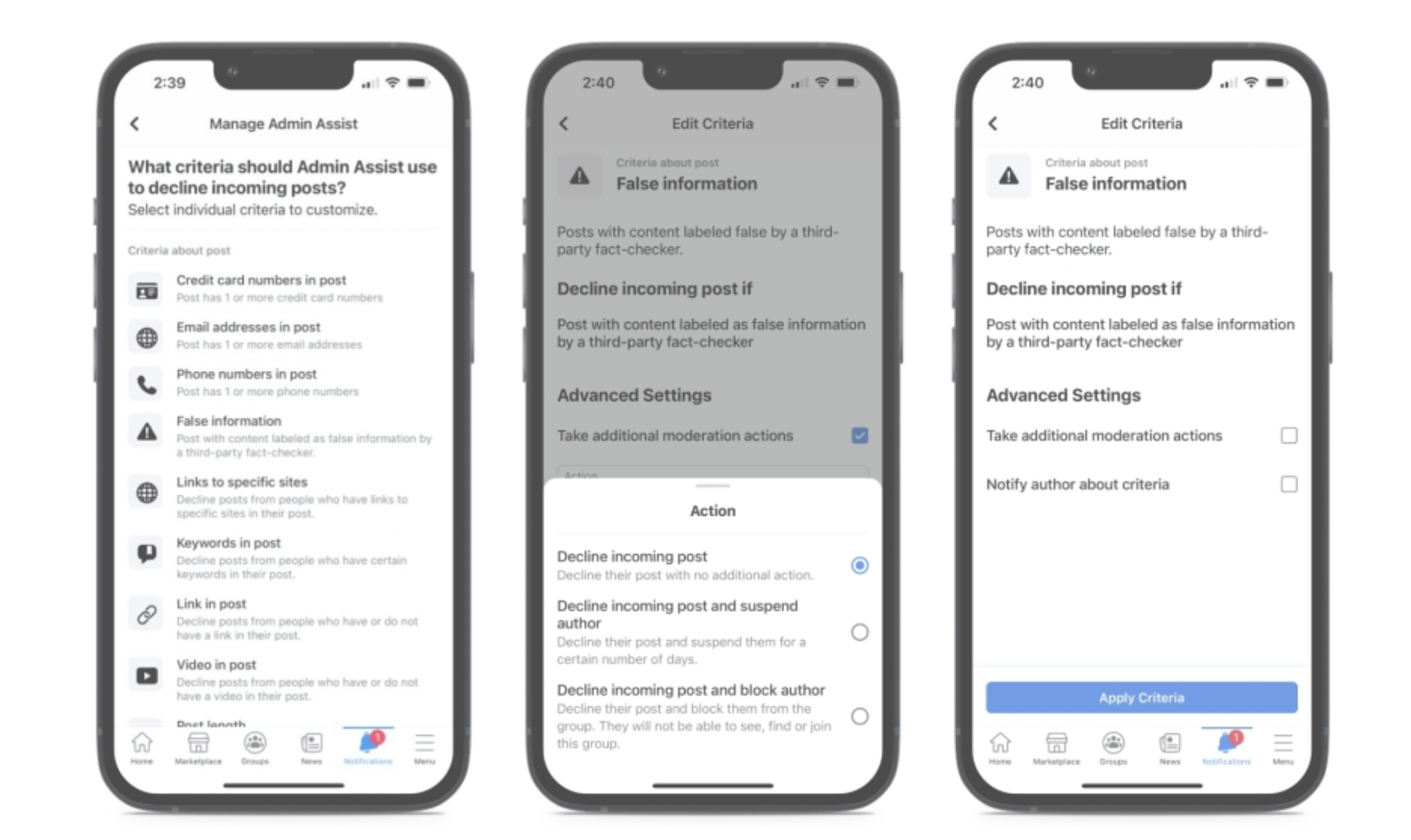 Brand safety update – These updates are currently in the development stages. Facebook has been working on building tools to further protect brands on Facebook in terms of where their content appears on the platform. There are two new tools currently in development:
Content-based feed controls for business – This new feature helps a brand's content to avoid showing up next to other content that doesn't fall into their own ethos, values and views.
Third-party brand suitability verification in feed – Facebook has partnered with a third party to report on the context of where ads appear next to other content and to verify if these ads are suitable next to other brands.
Instagram
Auto-generated captions for videos – Head of Instagram, Adam Mosseri announced that auto-generated captions are now a feature that you can choose to turn on when creating videos with audio. This new accessibility feature will benefit those who are deaf, hard of hearing, or prefer to watch videos with the sound off.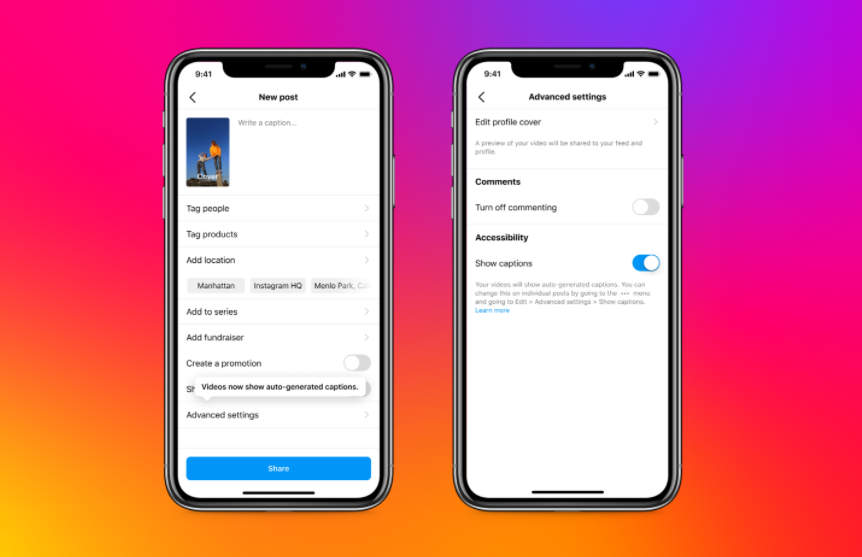 New to Live – For those creators that love to go live on their accounts, you can now appoint a trusted moderator to observe comments coming through on your Live from the community. This moderator will look out for any malicious behaviour such as trolling, bullying, and harassment. The moderator will have the ability to report such comments, remove viewers from the live and block comments.
Another feature that has been added to lives is that you can now add when your upcoming Live is due to take place on your profile. Once you have scheduled your Live, you can choose to share it as a post, allowing your audience to sign up for notifications and reminders for when your 'Live' is taking place.
Hashtags don't work – It came as a huge shock to the Instagram community when Adam Mosseri announced that hashtags may not necessarily help with reach and engagement. For so long there has been a lot of energy surrounding the power of hashtags, such as where to place them on your posts, in the caption, or in the comments. Use 3 hashtags, use 30, 15, 10.
We can hardly keep up with the changes in how to use hashtags. We have spoken to many people about how much reach and engagement they gain through the use of hashtags, and the response is somewhat mixed. Will you choose not to use hashtags or continue as you always have? We personally believe hashtags work and will continue to monitor the results of our hashtag usage.
Chronological View – Instagram announced on the 23rd of March that they are rolling out two new chronological views for your feed. These will be known as the following view and 'favourites' view.
Favourites – This shows you the latest posts from a list of up to 50 specific accounts that you choose. For example posts from your best friends and favourite creators.
Following – This shows you posts from the people that you follow.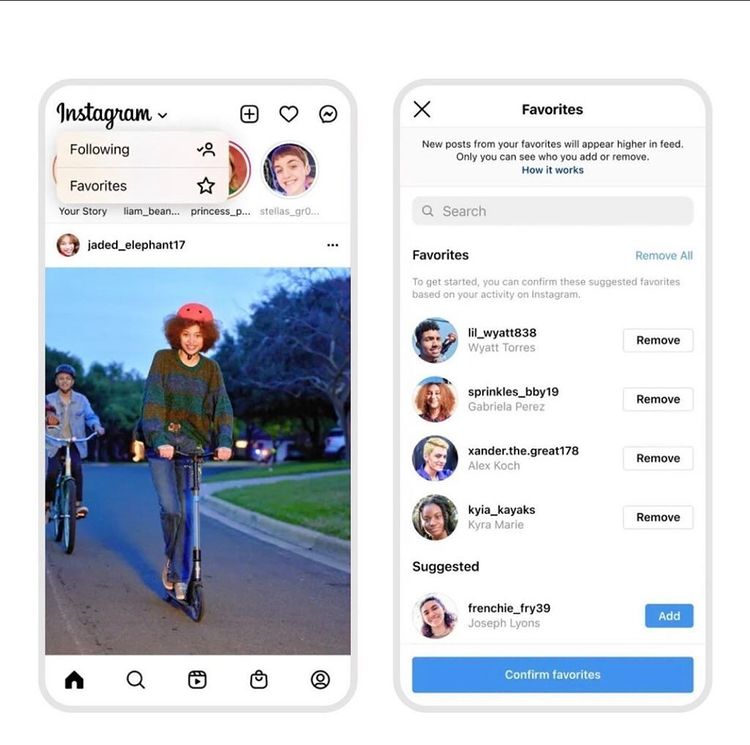 Twitter
Twitter no longer lets users access the chronological timeline – With a recent update from Twitter, allowing people to see suggested tweets instead of the normal chronological timeline they are used to. This update was not welcomed by the Twitter community. Many users called for the update to be discarded and bring back the old feed. Twitter listened to its users and discarded the new update. Which was welcomed. This will take some time to be rolled out across devices.
Great agency at the forefront of search marketing. Fantastic account management coupled with real experts working on your campaigns = a winning combination.

We have been working with Click for the past few years where they designed and built brand new websites for a few of our healthcare brands. Since launching, we have seen traffic increase up to 8000% on certain websites and we now rank very highly for keywords on Google.
If you are looking to drive more users to your website and increase your SEO rankings I would highly recommend having a chat with Click to see how they can help!
Since moving from our old PPC supplier to Click, we have seen some very impressive results all round! All key PPC metrics have moved considerably in the right direction. ROAS, Conversions, Conversion Value, Clicks and Impressions are all up, and CPCs are down considerably.
We're very pleased that we made the switch to Click, and we're so impressed with their PPC work that we have just given them some SEO projects too!
Jack Stubbs
Marketing Manager