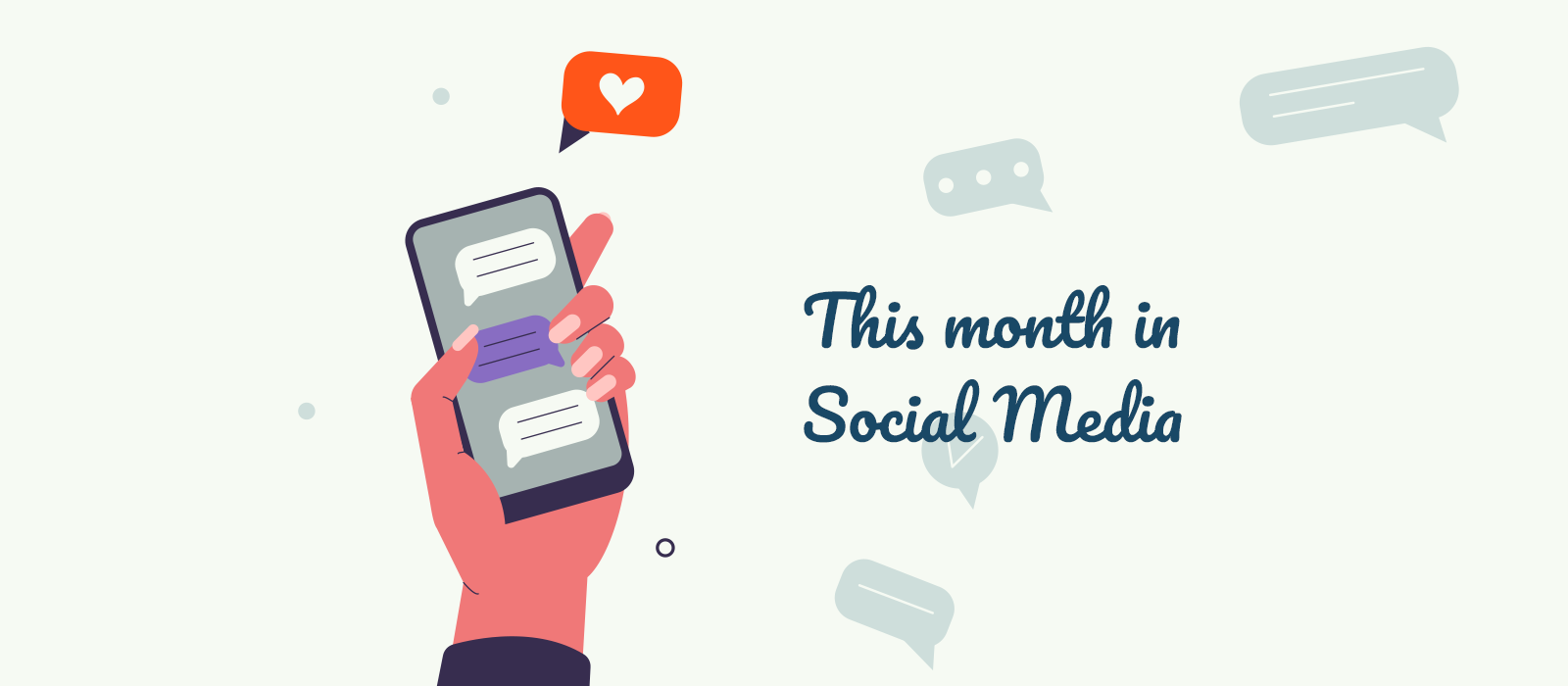 This Month in Social [September]
Sep 27th, 2022
In this month's 'Month in Social', we have put together 'updates in a nutshell' for all the updates and new features added to your favourite platforms for both Marketers and Users.
A Meta community – A new feature coming to Facebook, but only available on mobile, is called 'community chats'. It's still in the testing phase, but it supposedly rivals the likes of Slack and Discord (this could be interesting).
According to Facebook: "Community Chats seamlessly blends Facebook Groups and Messenger, providing a way to stay connected with your group and build deeper relationships."
But is disrupting the Facebook we know when it continues to lose its once dominating market share the right choice? We'll keep an eye on this…
Twitter edit feature– The shortform post sharing platform began rolling out its most anticipated and requested feature: Edit Tweet. While the feature is currently only available for internal testing, Twitter Blue subscribers in specific regions will get the first opportunity to test it publicly.
Twitter intended to monitor user behaviour before finalising the feature for a full public rollout.
Retired timelines – Last year, Twitter announced the deprecation of the Likes, Collections, and Moments timelines. The formal retirement date was on September 15, 2022.
"This change will not affect the more than 99% of people using embedded timelines, and we [Twitter] will continue to focus on delivering value through our more utilised Profiles and Lists timelines"
Instagram repost feature – According to app researcher Alessandro Paluzzi, the platform has been working on a repost feature since May 2022. Rather than downloading a third-party app to do the work for you, this new feature is being rolled out across user dashboards, reposts will also have their own tab on Instagram profiles.
Shop tab #uncool – The Instagram Shop tab will soon disappear from the app, according to an internal memo released earlier this week. This scale back of Instagram's shopping features is due to a refocus on generating ad revenue. Unlike the complete removal of Facebook's 'live shopping', there will be a "simpler and less personalised" version of the page called 'Tab Lite'.
However, it looks like the shopping feature will be eradicated entirely before the financial year ends in 2023.
Hot Topic
This new feature will enhance your hashtag efforts, it allows users to add "Topic" tags to their Reels when uploading. The topic tag should help users "reach people who share your interests."
IG 'Topics' will be another attempt to make sense of the confusing algorithm; we hope that the platform will soon learn more about related content.
Scheduling update – App researcher Nima Owji recently tweeted that the platform is working towards introducing a new schedule option.
#LinkedIn is adding the ability of scheduling a post! pic.twitter.com/1a8uhEWMbB

— Nima Owji (@nima_owji) August 31, 2022
We currently use Click as our SEO provider and find them very proactive in working with us to drive performance.
They use KPIs to demonstrate an increase in performance and support us in what actions to take to improve our natural search.
Lucy O'Shaughnessy
Commercial Director

Since moving from our old PPC supplier to Click, we have seen some very impressive results all round! All key PPC metrics have moved considerably in the right direction. ROAS, Conversions, Conversion Value, Clicks and Impressions are all up, and CPCs are down considerably.
We're very pleased that we made the switch to Click, and we're so impressed with their PPC work that we have just given them some SEO projects too!
Jack Stubbs
Marketing Manager

We've been impressed by the way Click quickly grasped the positioning of our business and focused our PPC campaign around our objectives. Click didn't just view our PPC campaign in isolation, but looked at our business strategy as a whole and how paid search could fit in with and complement other areas of our marketing activity