We invest in industry-leading software and the latest cutting-edge technologies to help achieve impressive results for our clients
Kerboo
We use Kerboo, an industry-leading backlink profile analysis tool to conduct link audits on websites. This helps us to streamline the process of identifying any unnatural backlinks that could be detrimental to a website's position in search results.

Google Analytics
Google Analytics provides access to detailed statistics about a website's visitors, including how they found the site, what technology they were using when they landed on it and the pages they engaged with. Our expert web analysts use this information to inform the recommendations they make to improve the experiences of clients' website visitors.

Ahrefs
Ahrefs Site Explorer is a search engine optimisation tool used for monitoring and analysing backlinks, and page metrics. We use Ahrefs alongside other tools to analyse backlink profiles, anchors, link quality and content metrics. It is widely known as an industry leading tool for its ability to export large amounts of information about a website's backlink profile, including newly discovered or recently lost backlinks.

BrowserStack
BrowserStack is a cross-browser testing tool, used to test public websites and protected servers, on a cloud infrastructure of desktop and mobile browsers. Websites can be tested interactively, or through the use of Selenium or JavaScript automated test suites. The features include 700+ real browsers, local testing, screenshots, responsive, developer tools, and APIs for integration among others.

Vuelio
Vuelio is Europe's leading provider of software for public relations, stakeholder communication engagement and public affairs. It contains a database of over a million different user editors, journalists, bloggers and influencers across 200 different countries, allowing for a more meticulous research process and editorial identification for our clients' campaigns. Our team uses the tool to establish new and bolster existing relationships by providing quality and relevant content for their audiences.

Adobe Creative Suite
Our team of web design experts leverage Adobe Creative Suite to create aesthetically pleasing, functional and engaging web pages alongside interactive content, cinematic visual effects, motion graphics and much more.

Bing Webmaster Tools
We use this tool to submit websites and URLs to Bing for indexing. It allows us to access a wealth of site activity information, such as the volume of impressions the site has received, the number of pages Bing has crawled and how many crawl errors Bing has encountered on the website's pages. Combining our expert knowledge with the information gathered using this tool maximises our ability to construct effective organic search campaigns.
Pivotal Tracker
Pivotal Tracker is a project management tool, which helps us to track the progress of the tasks we're working on. This tool ensures that users across all departments can work collaboratively to share ideas, set priorities and monitor project development.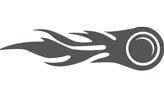 SEMrush
SEMrush is a competitor research tool, which enables us to view the keywords our clients' competitors are ranking for and the number of searches performed for each keyword per month. The data provided by SEMrush helps us to determine the best ways to competitively phrase our marketing copy.

Advanced Web Ranking
This software offers powerful competitor analysis tools and allows our organic search experts to monitor an unlimited range of keywords. Ultimately, Advanced Web Ranking helps us to efficiently create detailed ranking reports for each client.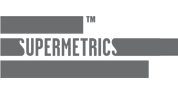 Supermetrics
Supermetrics is a suite of automated data grab and upload tools that synchronises with Google Analytics, AdWords, Webmaster Tools, Bing Ads and many more platforms. We use this technology to assist in populating reports, sending alerts and notifications; this allows our team to focus their time on analysing data to create the best strategies rather than data entry.

Copyscape
We use our premium Copyscape membership to identify websites that have republished stolen copy from our clients' sites. We can then take action to get the stolen content removed.

Bing Ads Intelligence
Bing Ads Intelligence is a keyword research and optimisation tool that uses the Microsoft Office Excel interface. This programme provides us with detailed information such as keyword relevance, volume and cost from the Yahoo Bing Network. We use this data to create and expand on our clients' keyword campaign plans. Using Bing Ads Intelligence, we are proficient at tailoring our clients' bidding strategies for keyword-specific metrics such as clicks, impressions, position, click-through rate and cost per click.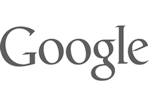 Google Display Planner
Part of Google AdWords, Display Planner is a research and planning tool used to create media plans for digital display advertising. We are highly adept at using this tool to research websites, mobile applications and video channels target audiences are likely to use and to discover new ways of connecting with them using the targeting options available on the Google Display Network. We input information such as the interests of target audiences, the websites they visit and the products they buy and Display Planner generates placement ideas which we use to develop our clients' display campaigns.

Click Tale
Click Tale is a comprehensive customer experience analytics tool. In order to better understand how to grow conversions, engagement and sales, we utilise this software to keep track of web page engagement, analyse the performance of online forms, watch recordings of visitors' browsing sessions and examine visitors' mouse movement, click and scroll activity. The information provided by Click Tale informs the recommendations we make to clients on ways we can improve their websites as part of our bespoke conversion rate optimisation service.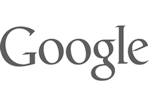 Google Webmaster Tools
Google Webmaster Tools is a service for webmasters provided by Google. We use this tool to analyse a website's search traffic, see any potential issues that Google has detects, check the indexing and optimise the visibility of a website.

Google Tag Manager
Google Tag Manager is a tag management system designed for digital marketers. We are highly skilled at using this tool to add and update website and mobile application tags to efficiently and accurately measure website traffic and visitor behaviour. This tool also allows us to add or adapt tracking codes quickly without the need for programmer or development resource.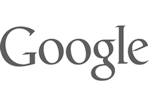 Google Keyword Planner
Keyword Planner is a keyword research tool which forms part of Google AdWords. To get full advantage of a search campaign, we use this tool to find new keywords and to get an estimation of their search volume. This assists in the planning of both paid and organic search keyword strategies.
Moz
Moz is an inbound marketing and marketing analytics provider. We use the Moz analytics software to record the performance of various forms of inbound marketing in order to understand the connections between content, search marketing, social activity, brand mentions and inbound links.

MailChimp
MailChimp is an email marketing service we use to create, send and track email newsletters. Using MailChimp, we send product updates, event invitations, announcements and editorial content to subscribers on behalf of our clients. We can also customise signup forms to complement brand identities. The reports provided by MailChimp enables us to better understand our subscribers and refine future email marketing campaigns.

Majestic SEO
Majestic SEO is a link intelligence tool that enables us to examine a domain/url in detail, establish the number of backlinks detected for domains, subdomains and URLs and access advanced reports for domains.

Searchmetrics
Searchmetrics is an SEO and software as a service (SaaS) solution provider. We use Searchmetrics analytics software to evaluate the performance of SEO, social media and mobile marketing campaigns. The software provides us with customised recommendations and forecasts to help us to define objectives and refine our future campaigns. Searchmetrics also allows us to examine the visibility, popularity and paid searches of our clients' competitors.

ResponseTap
ResponseTap is a call tracking and web analytics tool that tracks which online traffic sources drive offline phone calls to a business. This tool integrates fully with Google Analytics allowing us to analyse visitor engagement metrics, such as bounce rate and time on site alongside goal and call conversion rates. We use the intelligence provided by ResponseTap to optimise our clients' search marketing and increase return on investment.

Visual Website Optimizer
Visual Website Optimizer is a suite of conversion rate optimisation (CRO) testing tools. We are officially certified by Visual Website Optimizer to provide A/B and multivariate testing solutions and services. Using the What You See Is What You Get (WYSIWYG) editor, we can edit code without going into HTML, preventing roadblocks in the testing process. We are also highly experienced in using the service's range of usability testing tools, which allow us to get qualitative data for how we can improve our clients' websites and landing pages.

Usability Hub
Usability Hub is a usability testing tool that allows us to collect qualitative information for our conversion rate optimisation (CRO) service. We use this programme to gain feedback on web pages, to test the performance of one page against another and to understand how users might interact with a web page or site. We choose the number of users required for each test and collect a mixture of open and closed feedback to help us achieve our clients' commercial objectives.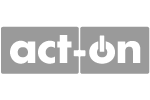 Act-On
Act-On is a leading marketing automation platform that allows you to successfully undertake inbound and outbound marketing campaigns, generate inbound leads, carry out lead nurturing strategies and optimise each stage of the customer buying cycle. We are highly experienced in utilising the Act-On platform to deliver successful inbound marketing campaigns.

Gorkana
Our PR and Editorial Outreach team uses Gorkana, the UK's most comprehensive and accurate media database, to build relationships with relevant communications and media professionals. This helps us to identify the right people to connect with to ensure the success of our clients' stories.