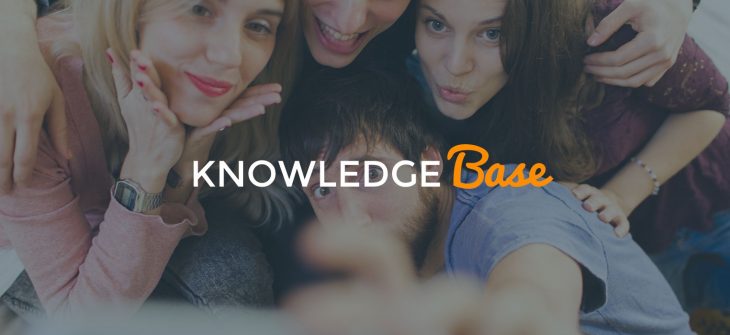 Business benefits of live streaming through social media
As we're sure you know by now, social media forms the core of nearly all marketing strategies. The role in which this method of communication plays is huge and allows brands to strengthen consumer opinion, build trust, promote products and connect with their audience wherever they are in the world
---
As with many other forms of marketing, this particular platform is growing fast – thanks largely in part to the rise of social media usage as a whole and more people using smartphones to broadcast live to their followers.
We all know about the popularity of YouTube when it comes to video but there are many out there who have not yet adopted the use of video through social media. Facebook Live has seen a rapid rise as have platforms such as Instagram Live and Periscope as detailed by addthis.com.
Facebook Live  
Embedded within Facebook itself, Facebook Live is the most popular streaming platform, provides a full range of reactions, and provides the most analytics to its publishers.
---
---
Instagram Live
The second most popular platform, Instagram allows users to broadcast live and stores the video in your Instagram Stories (which means these are deleted after viewing).
YouTube Live
A growing behemoth in the live streaming world, YouTube Live has caught on amongst a whole set of content creators.
Periscope (owned by Twitter)  
Periscope made a big splash when it entered the scene as an early player in streaming video and acquired by Twitter in 2016, though other platforms backed by large players are also now on the scene.
So what are the benefits to these and how should you implement a strategy?
The benefits
Live streaming has many benefits including being one of the quickest ways to get your message out to the public and that the whole process is free to use. With live streaming you can create a real sense of urgency as you push individuals to check out limited offers in an instant.
Live streaming also gives you the opportunity to produce more dynamic content.  Richard Weaver, an advocate of live streaming, highlighted this when he said: "Branding yourself with a logo and a few articles is a good idea, but people want to see something more from you, and this is where live streams can help. They offer rich, tangible content that's highly desirable and a lot of fun to peruse, not to mention very informative."
---
---
In a post relating to the main benefits of live streaming an event, WebAnalyticsWorld highlighted the following four areas of interest.
Live streaming can generate a bigger audience
Any event has geographical and physical restrictions no matter where it is. Streaming events and content live on the web makes it accessible to a worldwide audience. This means engagement with your content can surpass any capacity limitations a physical event would have.
It encourages online interaction
Live streams are a great way of boosting interaction between you and your potential clients. Whether your content is interesting to individuals in your niche or just a curious topic to outsiders you will be given the opportunity to engage with prospective clients who previously may not have thought about contacting you.
It could open new revenue streams
A free live stream could allow you to interact with new clients and create new business opportunities, while you could also charge for access to your stream, which could bring in extra revenue. Don't forget if your stream is of a physical event you would be able to charge both an admission fee for the physical attendees and another for online attendees.
Video could make you stand out from the crowd
Streaming live events and content could give your brand or business a fantastic point of differentiation. Live streamed events whether it's a webinar, conference or just an informal tutorial chat are not something that is being used by many organisations. If you could take this innovative use of internet video and steer it towards your organisations marketing aims, you could really start to set yourself apart from the rest of the competition.
With this in mind we'll now look at the methods you can use to ensure that you are primed for success with live streaming on social media.
Strategy
The first step is to look at your audience and decide what exactly the message you want to promote. By choosing a clear set of aims for the campaign and choosing what to stream and when you will be in the best possible position.
After developing your aims for the campaign, the next step is to create a set of guidelines for the campaign. Regardless of the size of a business it is quite possible that there will be more than one person working on the project at any given time so it is important that everybody is reading from the same hymn sheet.
One thing to consider when it comes to live streaming is that there can be some pitfalls. As with all live broadcasts there is a certain element of the unknown to them and businesses need to think about the locations in which they are filming in order to minimise the risk of things such as bad language and nudity etc.  It is not enough to say something like 'no swearing' as many people have different takes on what constitutes bad language.
The second thing to consider is the difference between push and pull notifications. A pull notification in terms of social media live streaming is reliant on the user checking their social media and almost 'stumbling' on your video either live or pre-recorded, whereas a push notification is where you are actively telling a user that you are live or are about to go live.
Another important factor to account for is the collection of data. You should be harnessing the analytics of the services available. According to addthis.com: "One of the nicest parts about using social media for work is the ability to plan, and track your social posts through a single tool. However, when it comes to live content this is not necessarily the case. Platforms like Instagram Live now let you save the video, but don't save the analytics for who likes or interacts with your feed.
"Before picking a platform, check out what analytics and tools are available for you as a broadcaster or publisher. You may find one serves your audience and process better than another, or that a lack of analytics is worth a trade-off for a larger pool of viewers."
If you are live then so should your interaction be. When you are hosting a video make sure that you reply to and share comments, encourage watchers and add additional written content to accompany them.  Also follow those that are following you as they have clearly shown a liking for you or your brand.
The final consideration is to make sure that your offering is unmissable. Producing content that users want to engage with and want to follow is one thing but making something so good that they share it and encourage other to watch at a later time means that the campaign continues long after the event.
---
We've developed a whole range of tools to help you develop a superstar social strategy – download it today!
Share this: