Under the Influence: Influencer Marketing Explained
Influencer marketing is less of a new marketing technique than an extension or an evolution of older methods. By forming working relationships with relevant content creators, brands can boost their brand and online presence. This article discusses the ins and outs of influencer marketing, what it is, and why it's so important to today's social strategies.
---
What is Influencer Marketing?
While the general term 'influencer marketing' became mainstream in the not-so-distant past, the tactic isn't a new thing. Historically, the term was perhaps better known as "celebrity endorsement" and featured heavily in 20th century marketing. While celebrity endorsements are still very much a thing, there has been a rapid rise in popularity of using online creators to sell products to the general public.
An influencer is a creator with a strong online following, while not necessarily identifying as an "offline celebrity". It means exactly what you probably think, these people are brand advocates that use their presence to influence people to buy the products (and/or brands) they are promoting.
The Influencer Marketing Hub states that an influencer has:
the power to affect the purchasing decisions of others because of his or her authority, knowledge, position, or relationship with his or her audience
a following in a distinct niche, with whom he or she actively engages. The size of the following depends on the size of his/her topic and the niche
What is possibly dissimilar to celebrity endorsements, is that influencer marketing isn't about a brand finding someone with an audience and offering them money or exposure to say good things about them. Followers of an influencer expect an authentic experience and a conversation around what the brand they are working with represents. It is also not about a direct sale, but highlighting authority, credibility, and thought leadership within the industry.
Influencer marketing was a $13 billion industry in 2021, it's a lucrative strategy to have in place, especially since the start of the COVID-19 pandemic due to the emphasis customers/clients put on trusting a product or service.
Marketing to a younger audience is something that can often go awry in a traditional marketing strategy due to the age gap the team can have from their target audience. The IBM Institute for Business Value conducted a study on brand relationships with Gen-Z, and states that:
---
Brands need to be knowledgeable about the different digital behaviours of Gen Zers across countries…To build a successful relationship with Gen Zers, brands need to gain their trust by being transparent and allowing them to feel in control
---
What might appear trendy to an older generation can come across as cringey and out-of-touch to Gen-Zs and even Millennials.
Types of Influencers
A brand's social page might not have enough of a following to make much impact; which is why they might opt to go down an influencer marketing route. It's becoming increasingly challenging to scroll through our social platforms without coming across a person trying to sell us something – however we pay attention to them because it doesn't feel like an advertisement… if done well enough.
As with every type of marketing, a strong strategy and a reason for why you'd go down a particular route needs to be discussed first and foremost.
The Mega Influencer (1M+ followers)
Although a bit of a cringeworthy title to name a creator, these influencers are at the top of the social food chain, and with good reason, they are usually already celebrities in their own right. With a large following comes a large price tag, for example the infamous Kylie Jenner charges $1M for a single post.
It is argued that a creator with this amount of engagement doesn't necessarily mean that they have relevant knowledge on the subject matter you are trying to sell through them.
This potentially means that you might have a lot of engagement, but not a lot of customers. If brand awareness is at the top of your list, this route could be beneficial for you, just bear in mind that results can be slow, and the cost can be very high.
The Macro Influencer (100K-1M followers)
Macro influencers have amassed hundreds of thousands of followers, if not millions online, and are recognised as having internet notoriety rather than IRL fame.
However, the fine line between celebrities and mega influencers is becoming thinner, to the point where influencers are spotted on the street by fans and asked for a photograph, autograph or a 'shout out'.
This type of influencer has grown their own popularity from 0 followers, they could be a blogger, YouTube video creator, podcaster, the list goes on. They have a loyal following who trust what the individual advocates – meaning that brand awareness and reach can be more suited to your own brand.
The Mid-Tier Influencer (10K- 100K followers)
Similarly to a macro influencer the fanbase is loyal, and tends to have more specific genres of interest, meaning you can get more precise with your targeting.
There is a high level of trust associated with mid-tier influencers (and those with less followers than mid-tier), which potentially would lead to more relevant engagement and sales.
There are certainly other types of influencers, but the "top three m's" are probably the most common, and what you'd likely see more of. What is important to remember is that anyone can be a brand advocate and ambassador, a strong following doesn't always equate to strong levels of trust and engagement. A customer who is already fiercely loyal to your brand may get you more customers than you think.
---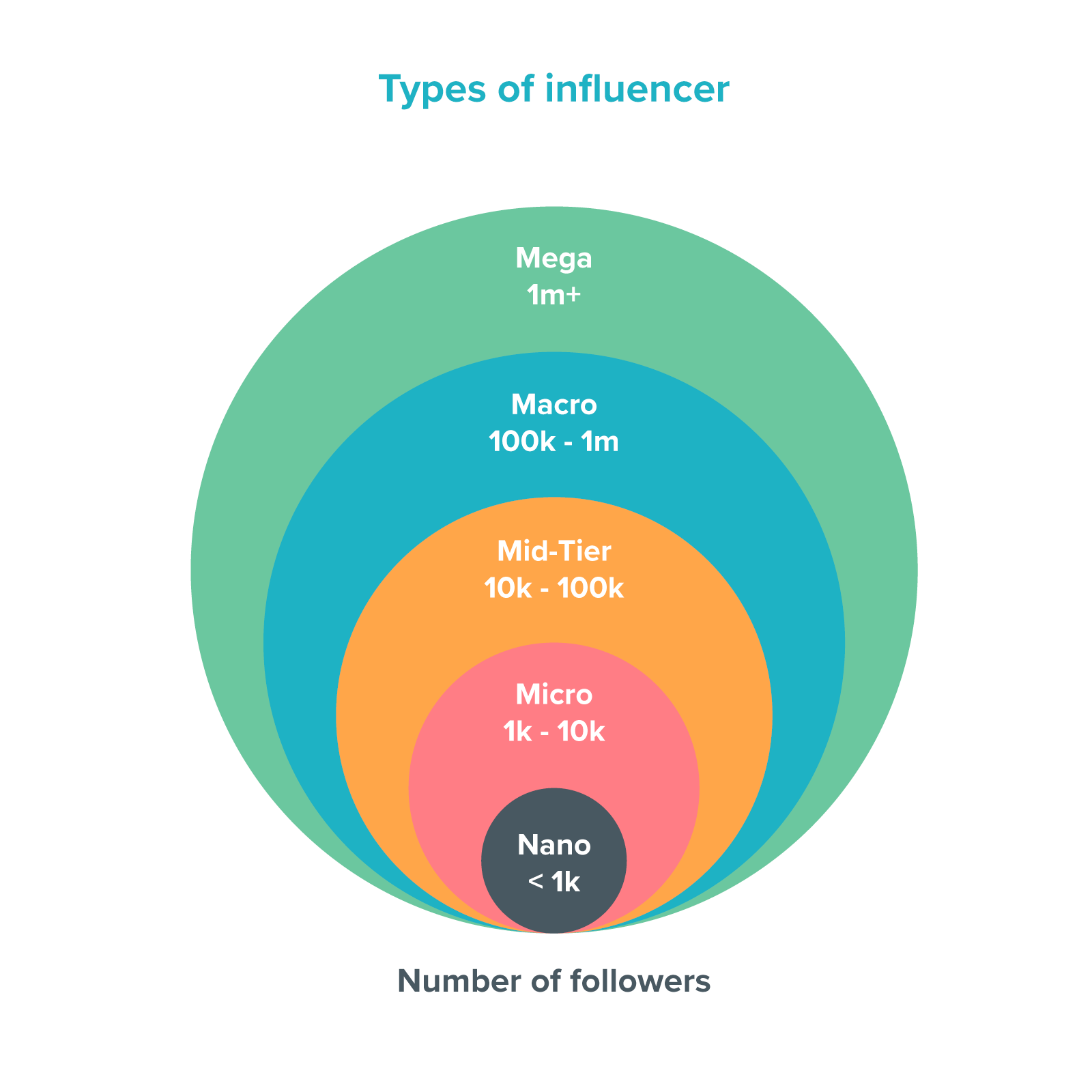 ---
The Evolution of Influencer Marketing
---
Throughout much of human history, we've developed technologies that make it easier for us to communicate with each other (Carton, 2009)
---
It is indisputable that the key factor for the success of social media is conversation, but some brands need help 'breaking the [virtual] ice'. This is where influencer marketing can be used really well.
During my research into the origins of influencer marketing (at least, as we know it), I was surprised to find that the first instance of a modern influencer was not through social platforms, but a blog.
A mother called Melinda Roberts created a blog, 'TheMommyBlog.com' in 2002, she retired the site in 2019.
---
On this site, Roberts would share the highs and lows of motherhood. Sharing tips, tricks, products, and toys that she bought for her children, influencing the way mothers across the globe would parent their children. (Find Your Influence).
---
Fast forward 8 years to 2010 – the launch of Instagram.
The photo-sharing app gained popularity, and is still a huge part of the digital landscape. People who were quick off the mark to use Instagram's strengths rapidly increased their follower count, and their followers started to notice what brands they were using. Then, in 2013, Instagram introduced paid ads that meant brands could easily connect with the creators/influencers.
2020 was the year the world stopped and everyone went online. New businesses were created out of furlough frustration and relied heavily on social media to get their message across. Existing companies had to quickly get their act together in order to survive; the global shutdown acted as a catalyst for the need of eCommerce and digital influencers.
Unsurprisingly, influencers saw a tremendous boom in terms of following and engagement on their social platforms due to the fact that many people had nothing else to do but to scroll through Instagram, Facebook and the new kid on the block: TikTok.
---
Creators retained and grew follower bases through diversifying their content – focusing on activities in the home, for example – and setting themselves up on new channels like TikTok, a platform that's seen a 45% increase in influencers in 2021 alone. (WARC).
---
Influencers had to navigate through the increasing attention and social traffic that came with the lockdowns. It was vital for businesses to keep afloat and keep as relevant as possible while revenue was low. Influencers had the ability to save companies that included them in their marketing strategy.
It would be hard not to acknowledge the hit that is TikTok, the tables turned in what people were watching and TikTok certainly led the way. Even YouTube struggled somewhat to keep up with the platform, which had over 2 billion downloads alone in 2020. Influencers flocked to the short form video app due to its creative possibilities and potential delivery of a more human-side to those with an abundance of followers.
The evolution in popularity of social media influencers does not imply that this type of marketing was not successful pre-2020; it was already very beneficial when trying to reach and engage with potential buyers. However, from March 2020 onwards, many of the global population were forced to stay indoors and isolate, meaning that any interaction with the 'outside world' was done through a screen.
Of course there are counter arguments to the rapid progression of influencer marketing.
Providing branded or non-branded content is the main task of influencers, however the last couple of years has shown a significant shift in the way users actually interact with who they follow. While more time was spent on social media, those looking for a more human experience sought out to connect with family and friends with whom they lost meaningful contact. The World Happiness Report during the lockdown of 2020 looked at Social Connection and Well-Being during COVID-19 research has examined how specific social networking sites are associated with well-being; for example, active usage of Instagram was linked to both greater satisfaction with life and higher negative affect.
Another interesting argument against influencer marketing is the part trust has played post-2020. A study from the Edelman Group Brand Trust Report (2020) found that consumers' trust in influencers decreased to 32% for a small influencer, 28% for a well known influencer, and even less, 26% for celebrities, compared to 45% for a brand's CEO.
Does that mean that creators have a harder time being seen as authentic?
Genuine sincerity from an influencer can be potentially hard to come by, and with increasing scrutiny from followers, there seems to be a perceived spectrum of authenticity – what is trustworthy according to the followers one day, might not be the next.
Why is influencer marketing useful?
Kyle Wong, a contributor of Forbes Magazine stated that social media has essentially changed the balance of power between customers and brands. Wong also added that peer recommendations on social media affect purchasing decisions and a new form of word of mouth marketing came to fruition. Word of mouth marketing is possibly the most effective form of marketing – which generates more than five times (according to a report by Semrush) the sales of paid advertising.
In summary, peer-created social content or user-generated content is trusted more than other types of media.
We wrote in our free downloadable resource, 'A marketer's guide to influencer marketing', that;
---
Social amplification offers a unique opportunity to engage with your audience on a personal level, and give your brand an informal voice that goes beyond the traditional corporate message.
---
Research from Mediakix in 2019 (graph below) found that 80% of marketers find influencer marketing effective, we can't imagine that the pandemic caused a negative impact on this percentage.
---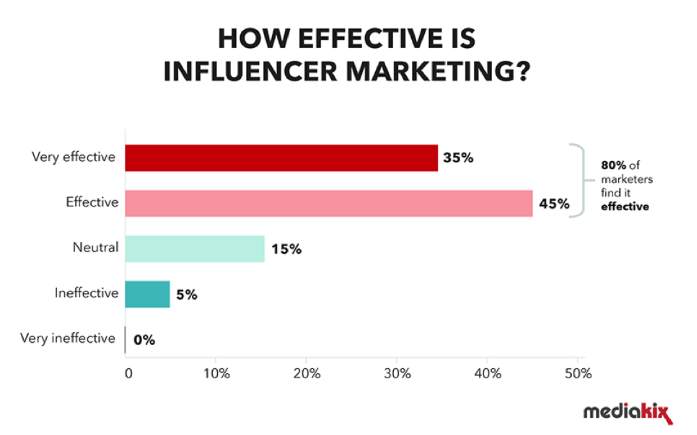 ---
But why is it so useful?
If your business is struggling with brand awareness then an influencer strategy would be a lucrative idea – awareness is at the top of the marketing funnel. Without people knowing who you are, what your business is about and what you can offer, how do you expect to get the conversions you rely on?
---
---
The more awareness you have should mean that you start increasing your follower count. More followers can mean more relevant engagement from those who you:
a)Might want to do business with
b)Want to sell to
Influencer marketing is an exceptional way to both get your brand's name out there, and to bring people to your brand. I will discuss later in this article more about the psychology behind influence, but a simple way to look at it is, people follow people. If a visitor comes to your social page and you have 50-70 followers they are potentially less likely to follow you than if you had hundreds, if not thousands, of followers. It's essentially about believability, and people will see you as credible if you have more followers.
Similarly to the marketing funnel sequence, more followers means more engagement. By keeping your followers engaged, for example, by setting up branded hashtags and inviting them to tag their own content, so that they can become part of the conversation around your brand, you ensure brand consistency which again feeds into the view of credibility and authenticity.
Influencers can also help to drive sales, by researching and knowing your buyer personas you can find creators who can connect you with your chosen/ target audience.
Last, but certainly not least, an influencer may be able to bring new content ideas to the table. An internal team member may have exhausted different approaches to the creation of content, but external ideas can mean new angles, fresh ideas and exciting updates to keep your followers engaged and entertained.
What Does and Doesn't Work in Influencer Marketing
What works in influencer marketing is similar to any marketing strategy, be careful and considerate in your approach. By putting together a detailed plan, a realistic budget and spending time on relevant research you can be assured that you will see results.
Communication is key and deciding your approach to finding the influencers you think would be beneficial to your brand is very important. Think about your internal teams in the business, what values do they want the person you choose to have? They say patience is a virtue, and this is certainly true with this type of marketing, you are talking to an individual not a company.
Liaising with the 'chosen one' means you have to be organised and communicative. What are you looking for in an influencer? Also think about their preferences, the influencer is not an employee, and shouldn't be treated as such – it should be an agreeable partnership.
Which brings us to some of the don'ts of the business. Influencer marketing isn't just about finding someone with an audience and offering them money or exposure so they can say good things about you. By thinking this way, you are putting your company's (and of course, the influencer's) reputation at risk. You also cannot adopt a generalised approach, one size does not fit all – this is where your research becomes a valuable asset to have.
Quick results are certainly not guaranteed, expect to be slow and steady in growth and engagement, but as you increase advocates for your brand, your brand will become synonymous with the product/service you offer. You need to be able to demonstrate capability, authority, credibility and thought leadership within your industry. As ever quality beats quantity.
Examples of influencer marketing
The lockdowns in 2020/21 saw a rise in different generations consuming various types of media. Global Web Index found that over 80% of consumers in the U.S. and UK consumed more content within the Coronavirus outbreak, with broadcast TV and online videos (YouTube, TikTok) being the primary mediums across all generations and genders.
---

(Image source World Economic Forum)
---
What different generations buy into is dependent on the brand, its values and its history.
For example, Hollister's senior brand strategy director, Jacee Scoular said "our demographic (teenagers in high school) puts a lot of trust in peer suggestions". Which is why they have shifted to having extended partnerships with TikTok creators rather than their historical 'one-off, pay-per-post' model.
Another example of influencer marketing at work is a little bit closer to home – when Oxfam chose Click Consult to run a social media campaign called 'Dressed by the Kids'.
It had worked really well for the charity a year prior to Oxfam approaching Click, but they were keen to be more successful.
Through Click's expertise, Oxfam's dream of promoting awareness through social media, online influencers and blogs soon became reality. The targets set surpassed already high expectations, and Oxfam saw a 2440% increase in impressions leading to more donations through social media channels.
---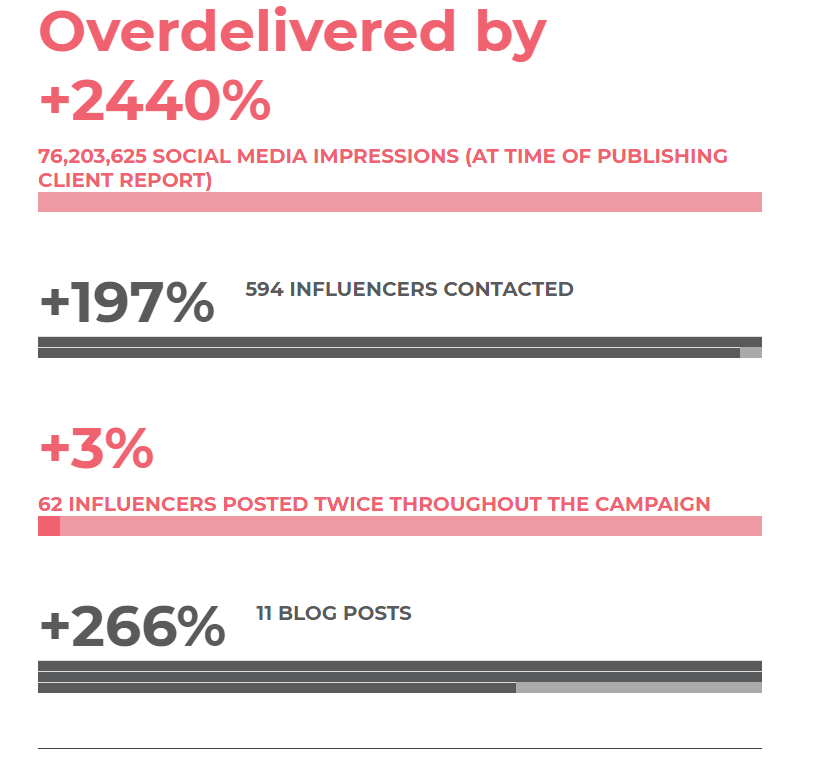 ---
Developing an Influencer Marketing Strategy/Campaign
Campaign objectives – Each campaign should start by clearly defining your brand's overall aims and objectives. A selection of these can be seen below:
Market analysis & campaign research – At this stage you should initially undertake research that will analyse your business and its wider marketplace. This period will allow you to analyse media channels, audience demographics, creative strategy, influencer success stories while also reviewing competitor activity to help identify campaign opportunities.
Creative strategy – Based on campaign objectives and utilising insights from the marketplace research, you should come together for concept ideation and development. It is here that both content marketing and social media experts should bring ideas and concepts to life, developing creative campaigns that will activate and engage your target audience.
Influencer identification – It is vital that you build relationships with key influencers across multiple industries, however for every campaign you run you should always ensure each partner is the perfect match to represent your brand's story and campaign.
Outreach & content distribution – This stage involves approaching agreed influencers, negotiating terms and briefing in the campaign concept and objectives. From here you can launch your campaign and execute each element of the strategy, ensuring your campaign remains on track at every stage.
Reporting & campaign measurement – Using a unique blend of industry leading software and in-house technologies, you should have the tools and experience to monitor, track and analyse the success of campaigns in real-time.
Developing your own influencer marketing strategy can be relatively straightforward, but it is time consuming. Why not leave it to the experts, and navigate to our site's dedicated service page.
The Psychology of Influence
Social media influencers can create and maintain social networks and communities worldwide without geographical boundaries, which implies an interesting topic of discussion (we won't be able to unpack everything); the psychology of influence.
If we look at Instagram or TikTok, for example, you can infer (whether rightly or wrongly) that those using it to its full potential will have a smartphone – possibly a sign pointing towards the materialistic nature of people that may already be engaging with influencers, but why does it work so effectively?
Materialism – in its most present sense – signifies a preoccupation with materiality and material processes (Global Social Theory).
Social Psychologist Dr Tim Kasser stated in one of his papers that "our form of capitalism encourages materialistic values", can we assume that in our modern society that materialism is insidiously within our natural growth and progression?
Perhaps not, and before I get carried away with myself, and write 3000 pages like in Remembrance of Things Past (… this may be a slight exaggeration) I should get to the point.
Influence, at the core, is based on persuasion.
Back in 1984, Dr. Robert B. Cialdini wrote a book called Influence: The Psychology of Persuasion. What was written within the book is ever-present in modern marketing techniques:
Reciprocity;

Generally, people feel that they have a certain obligation to 'return favours', they might feel uneasy being indebted to others – with influencers they give information freely on their social platforms (for the most part), which in turn prompts their audience to buy from them/ or from the brand they're promoting.

Commitment/consistency;

People have aligned commitment with their self-image. Once we have publicly committed to an influencer, for example, by following them – it is then a more natural way to be influenced by a creator.

It is the creator's responsibility to keep consistent too, and to effectively 'live up' to the expectations of their followers. Whether this is fair to the creator is up for debate.

Social proof;

You may have heard of the psychology theory of 'pack mentality', in its simplest form it means that people do what they observe other people doing.

When Abraham Maslow created his Theory of Human Motivationn in 1943, he identified five levels of motivation or five needs that humans strive to satisfy. Those needs are, in order: survival, safety, social, esteem, and fulfilment.

Essentially, people don't want to be left behind or left out, if an influencer is showing their followers a new product or brand and it seems like the audience is buying into what they're selling – more will flock to this influencer.

Authority;

As humans have evolved into what we are today, it is understood that figures of authority date back to when we could first communicate the message of power to one another.

Leaders over the millenia have been traditionally physically strong. In the Western World, we respect the mental/ emotional strength of an authority figure – but with the dawn of the "celebrity" over the last 200 years (there or thereabouts), we've seen a shift in what constitutes a leader.

Peter Northouse (2007) defines leadership as "a process whereby an individual influences a group of individuals to achieve a common goal". Now, more than ever, the popularity of someone dictates to the masses who a leader should be. With the advent of social media, it is so easy to see who is popular nowadays with a special little thing called a 'follower count'.

Liking;

This point may seem obvious to you, but actually liking who you're following means that you want to buy from them, or the brand they're representing.

Scarcity;

Scarcity is the perception that products are more attractive when their availability is limited. Many companies use it in their techniques.
While you may not be aware about the unconscious decisions your brain is making, it is almost impossible to deny the psychological impact influencers have on you. By looking in some detail at the science of persuasion, maybe you could ask yourself (just for fun), why you buy into the accounts you follow on social media.
Future of Influencer Marketing
A survey by Influencer Marketing Hub revealed that 63% of marketers intend to increase their influencer marketing budget this year (2022). With this in mind, I'd like to briefly look at the future of influencer marketing.
Perhaps the obvious direction for influencer marketing to take, is that within a virtual world. With new technologies popping up such as Animaze (the successor to FaceRig), a program which self-confesses that it "lets you embody awesome characters, with total freedom of face expressions and emotions in real time, by just using a webcam".
However, it doesn't stop there.
We can agree that users of Animaze are real people with a curated character being their 'social mask'.
A social mask is Erving Goffman's theory that individuals put on different social masks to adapt to the role they are supposed to play in order to meet some 'societal standards'.
With the evolution to online entities, the theory asks the question: How does a social mask work in a virtual context? Briefly put, it's how an influencer uses not only the theory of the mask, but a literal – albeit, virtual – one.
On the other side of the virtual spectrum, an influencer needn't be a real human being. For example, major fashion brand Prada's latest muse is a computer-generated avatar named Candy, created to promote a fragrance collection, also called Candy. We are at a stage where an avatar doesn't represent a real person, who are we buying from?
---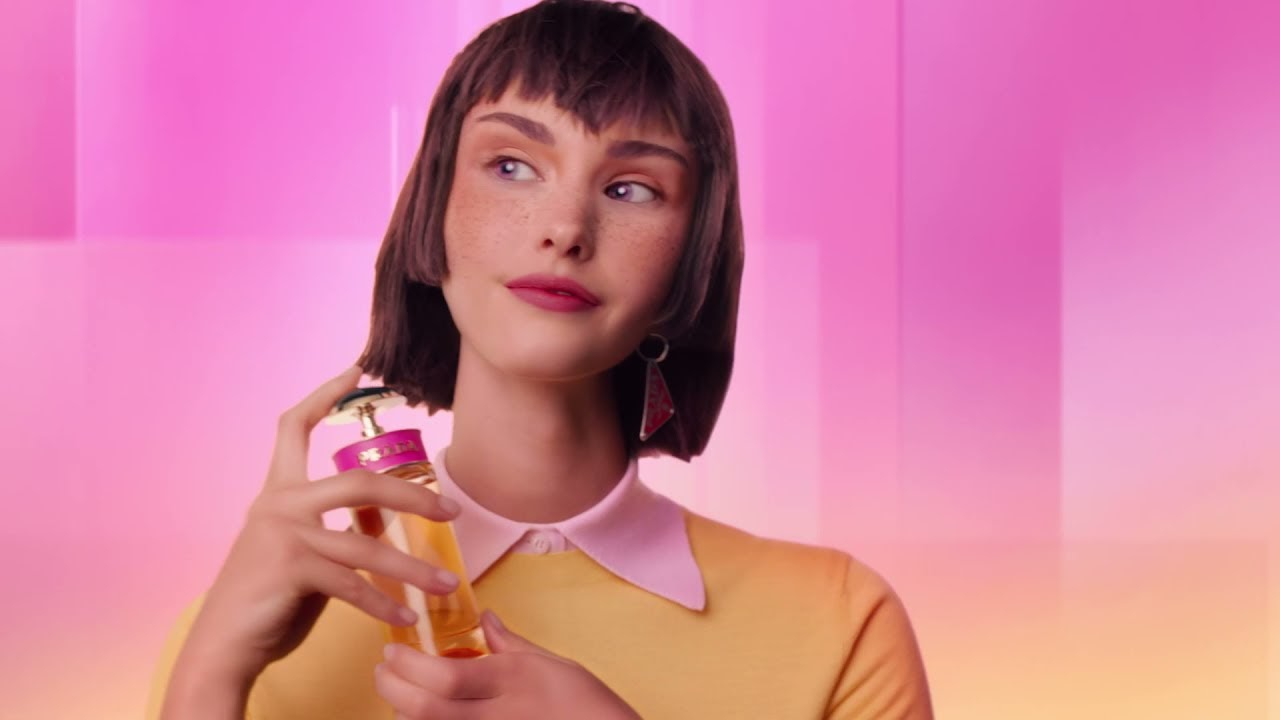 ---
On the other side of the coin, we see new legislation being made in order to control the authenticity presented on social media. For example, in 2021 BBC News released an article reporting:
---
A new law in Norway is coming into force that will mean social media influencers can't post modified photos without declaring what they've done.
---
With social platforms and influencers (perhaps indirectly), putting pressure on a substantial group of people and asking them to conform to impossible beauty standards; I certainly see laws like this as a step in the right direction.
Will platforms have to state that the "person" on an audience's screen is not real?
Influencer Marketing Checklist
Before I wrap up this article, I'll leave you a little something (don't say we never give you anything), an easy to follow checklist for your influencer marketing needs.
☐ Identify and define your audience
☐ Set objectives for the influencer/ your brand
☐ Collate a list of potential influencers
☐ Decide how involved you will be with content creation
☐ Delegate supporting roles
☐ Pick which channels you will use
☐ Choose which tools you could use
☐ Decide how often you will report
☐ Promote promote promote!
What works for someone, might not work for you. Isn't that the case for all marketing strategies? I'm a firm believer in creating something authentic, as people are surprisingly astute if something isn't genuine, or appears not to be genuine.
---
In my opinion, influencer marketing isn't going anywhere anytime soon. In fact, I think it has only just begun. If you need a different, and very relevant strategy, get in contact with us!
Share this: