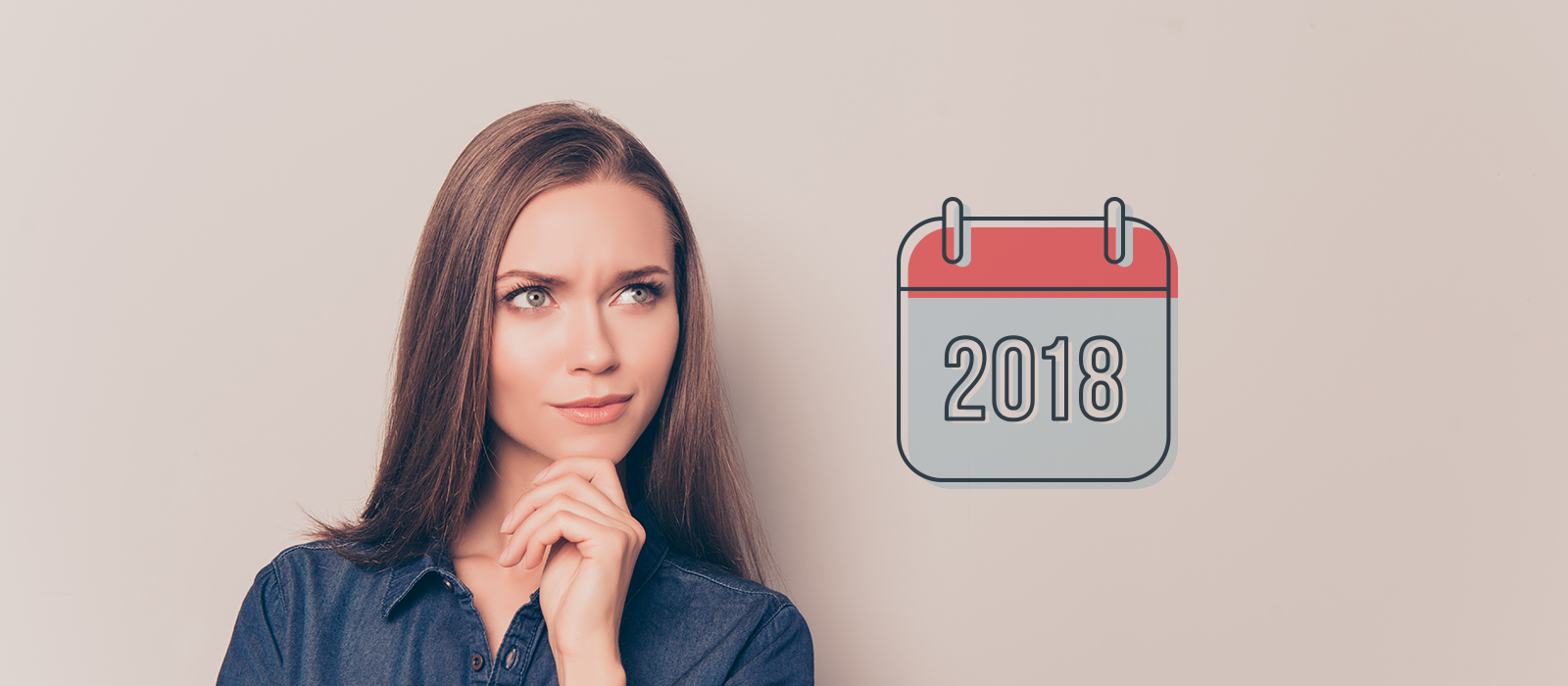 2018: Did we call it right?
Nov 27th, 2018
This time almost a year ago, our experts predicted the trends that would shape search marketing in 2018. Let's see how it panned out as the year developed…
---
Organic search (SEO)
UX's still the backbone of SEO
Smooth navigation, site speed and readability remain key to ranking, user satisfaction and conversions.
As Omi Sido, Canon Europe's Senior Technical SEO and friend of Click Consult, put it: "from an SEO point of view, all the content in the world won't help you without correct set up. So, to me, technical SEO is about making sure a website is fit for purpose. If content is king, then technical website is the throne it sits on. Every king needs a castle – and content needs a solid foundation."
Mobile-First
It's been on the horizon for a good few years now, so it's no shock that Google fully rolled out Mobile-First indexing in April 2018, with Google officially telling website owners that it prioritises the mobile experience of a website when deciding where it ranks. It soon began sending webmasters messages through Search Console, notifying them that Mobile-First indexing had been enabled for their site.
GDPR will force marketers to rethink data retention
The European General Data Protection Regulations (GDPR) came into force on 25th May 2018. In response, Google asked its Analytics customers to set their own data retention settings to determine the point after collection at which Google will automatically delete user and event data. The expiry limit options were 14, 26, 38 or 50 months – or to not automatically expire at all.
Voice search
While the tech giants are throwing a lot of money at voice search – and several are competing for dominance in the market – our Marketing and Content Exec John Warner still feels the technology isn't quite ready for wide take-up or to impact brands' bottom lines. He cited:
Immature technology
Nobody buys using voice search
Not enough people are using it
It lacks sufficient comprehension
AMP
AMP (Accelerated Mobile Pages – Google's accessible framework for creating fast-loading mobile web pages) is now a 'thing' and it will only continue to grow – and there are clear benefits of employing this method as part of your wider search marketing strategy.
Paid search (PPC)
Data-driven attribution
Marketers are certainly waking up to the limitations of the previously default last-click model. It's been a bugbear of our Head of Paid Search Dave for several years and, and the ubiquitous but somewhat vague phrase 'data-driven' has finally become more meaningful in the form of attribution that delivers the most accurate value of each step in the conversion funnel.
Data-driven attribution (DDA), Google's machine learning technology to determine how much credit to assign to each click in the user journey, was introduced in May 2016, and is potentially one of the most important recent additions to Google's paid search offering.
Google has made a big push to use Display across the industry and we've seen more budget across both display and video as they become more valued and trackable by DDA.
Machine learning
We've seen an increase in the uptake of Smart Shopping bid strategies, which provides automation at scale.
2018 also saw paid search successfully increase its presence and personalisation in the augmented and virtual reality spheres.
For example, travel brand Secret Escapes set out to use machine learning to optimise its Google Ads, make its bidding setup more efficient, and improve Cost Per Lead by 38% and boost click-through rate by 23% using campaign drafts and experiments on Google Ads.
Consumers are curious, demanding and impatient, and technology can help with these challenges and opportunities, a topic explored in detail at 2018's Benchmark Conference by Google's Sabrina Garufi.
Personalisation
PPC is now increasingly capable of precise targeting and personalised advertising. Effective demographic ad customisers and interest ad customisers can be created through bid modifiers in market interest categories –  and we think it's only a matter of time before affinity is added to as a search bid modifier to target those at the top of the funnel.
Content advertising
We predicted content advertising – the process of producing content to be promoted through paid distribution channels – as a natural gateway to content. While this has experienced limited adoption, some companies have extracted valuable leads and sales from this relatively new marketing channel advertisers, and marketers are becoming increasingly familiar with the two largest independent native advertising platforms, Taboola and Outbrain.
Automation
Earlier this year, our PPC team were excited about the introduction of responsive search ads by Google, which allow advertisers to show more copy to potential customers and help to automate and improve the visibility of ads across devices. Google tests different headline and description combinations and automatically adapts them to provide the most relevant ad combination to customers, and appear in more relevant searches.
Marketo, part of the Adobe group, put out an interesting blog citing the five trends that will apparently determine the future of marketing automation. While including a lot of buzz words, the article makes some good points about the need for experimentation and testing, a resurgence of 'permission marketing' and 'omni-channel' marketing.
Social media & content marketing
Demand for video content
According to Hootsuite's annual trends survey, mobile video is still the dominant social content format, and 46% of social marketers say they're already implementing social videos.
We predicted that Facebook and YouTube would see the biggest growth as demand for video posts grows – and we were right.
According to We are social's Digital in 2017 and Digital in 2018 reports, Facebook's users grew by 15.82% in 2018, while YouTube use went up by 10% (Statista).
And it's not just Facebook and YouTube: Quintly's Instagram 2018 study analysed 44,432 profiles and over 8.9 million posts over the first three quarters on 2018, and it found that videos get up to 21% more interactions than images, despite images being the most popular type of post.
Growth in social media use via mobile devices takes things a step further, with almost a million people starting to use mobile social for the first time every day over the past year.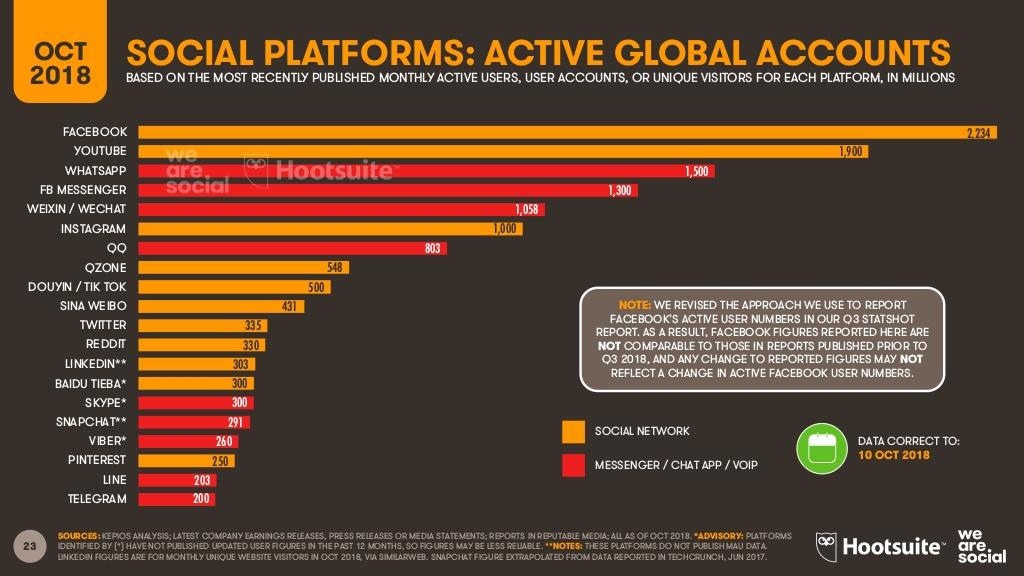 Influencer marketing
There's been a noticeable shift in strategy here, with brands targeting micro-influencers and moving towards smaller, but more powerful, spheres of influencer where trust and communities matter more than ever.
Micro-influencers (those with fewer than 10,000 followers) as they look to create "more authentic" content and drive higher levels of engagement. The Influencer Marketing 2020 report suggests brands are increasingly looking for bespoke and nuanced content, with some respondents complaining they have paid large amounts to top-tier influencers in return for generic content that misses the mark.
As social marketing matures, marketers are looking for an ever greater demonstration of ROI that goes beyond vanity metrics and quantifies social's contribution to wider marketing and business goals.
---
Is enhancing your online visibility part of your strategy for 2019? Let us help you to get the ball rolling with a free, no-obligation SEO review. Pick up the phone and call 0845 205 0292, or visit our free analysis page.