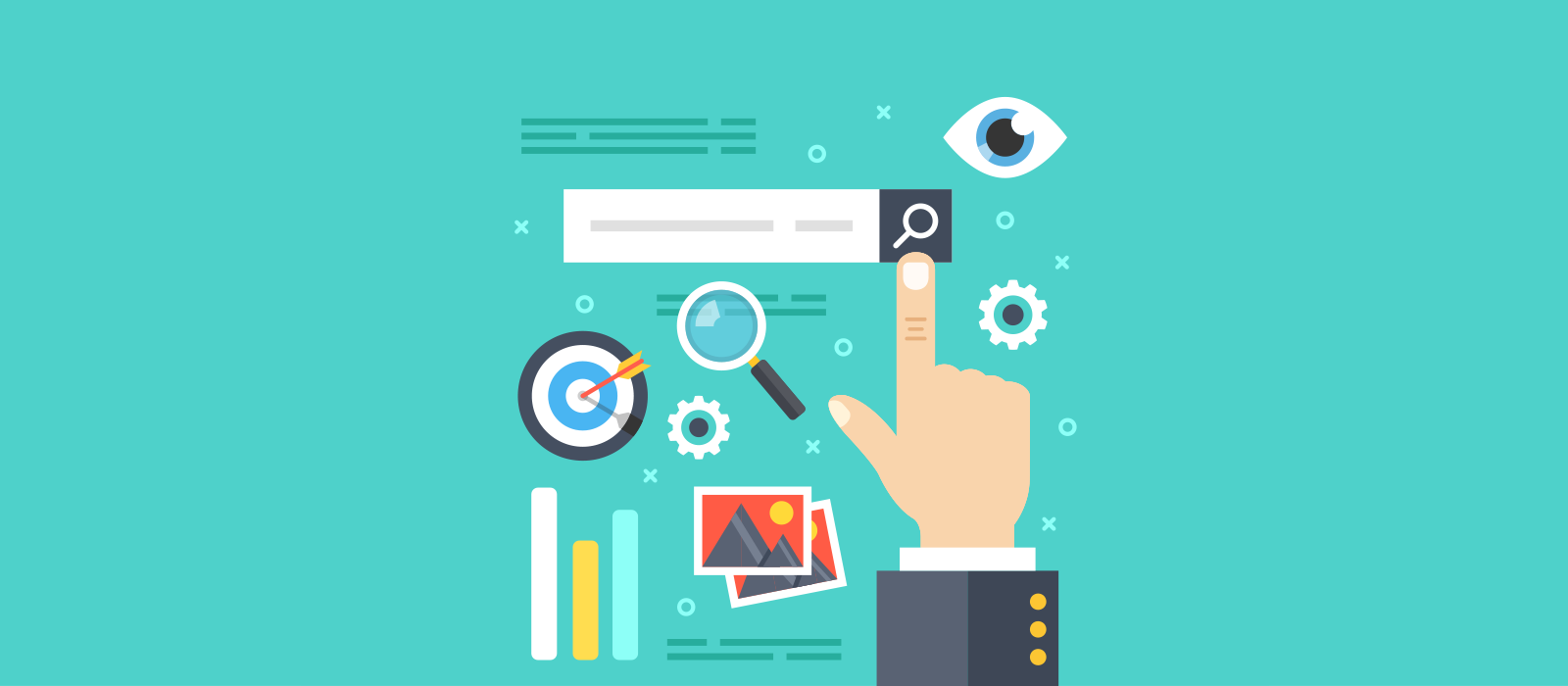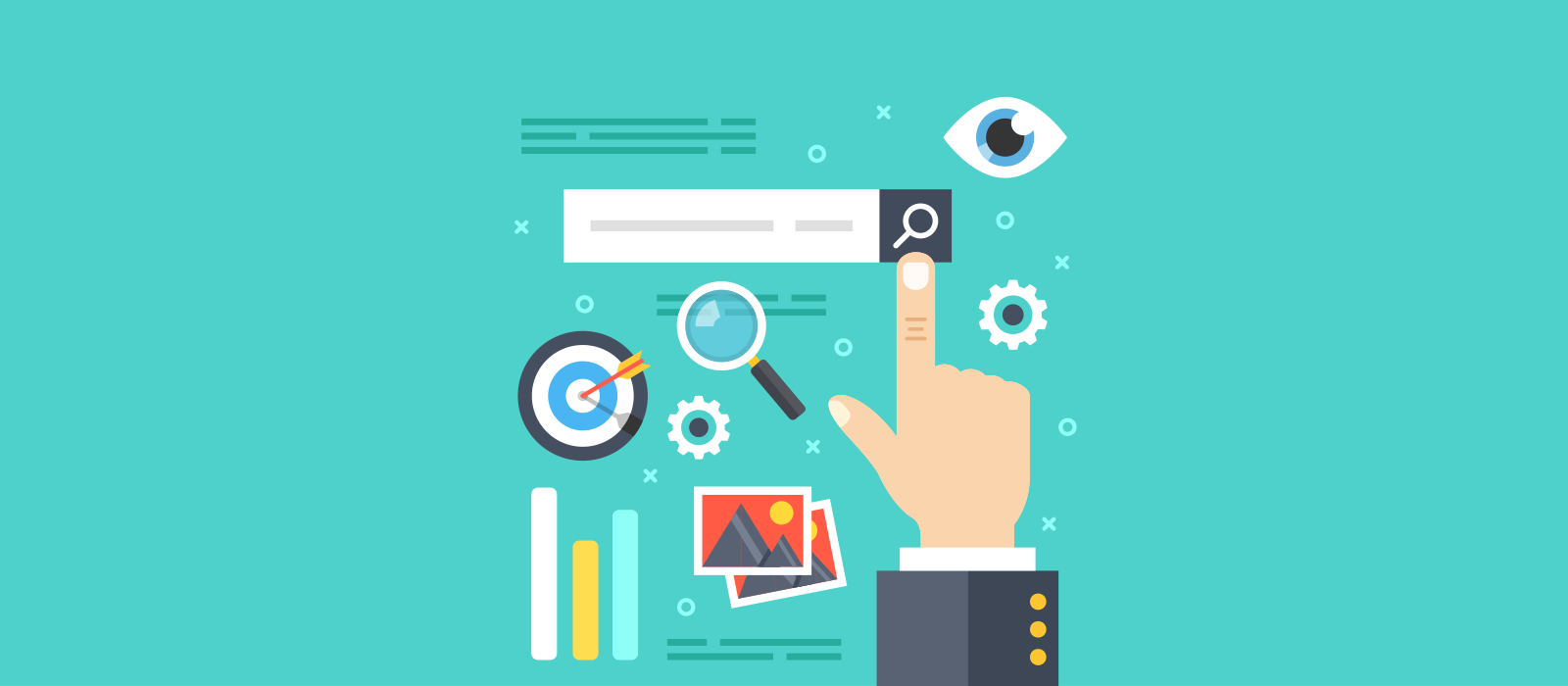 This Month in Search – November 2021
Nov 9th, 2021
November's 'must know' search and digital stories from across the web all in one place…
Monday 27th November
Google and 'Understanding' your site
According to Googler John Mueller (on an Office Hours covered by SE Roundtable), it can take the search engine a little while to understand how a site fits into the wider internet. This is something we've said a lot here – it's why things like linking and structured data are so important. You want to give the algorithm the best chance you can to get where you're at.
Friday 26th November
Mobile First
Sites experiencing difficulty switching to Mobile First indexing are being permitted to remain as primarily desktop for indexing purposes indefinitely according to an article on the Search Central blog. The plan remains to shift all sites to mobile first indexing, but there is no longer a concrete deadline for the full rollout.
Thursday 25th November
Google Ad credits and refunds
Google has begun to notify Ad account managers of refunds and credits following an 'unexpected technical issue' (when CPCs went mad a couple of weeks ago. So you should start to see your messages trickling through if they haven't already.
Even more on the November Update
Final throes? Possibly, but there's more volatility on the various monitoring platforms covered today by SE Roundtable.
Wednesday 24th November
More on the November Update
We're still a week or so off being able to give definitive answers as to what's happened where, but Barry Schwartz has delivered an excellent write-up of what we know so far.
Tuesday 23rd November
TikTok & BuzzFeed collab
There's a sort of BuzzFeed channel coming to TikTok. Honestly, I don't understand TikTok – I expect my children will inform me about it at some point – but it does represent another in a fairly rapid succession of branded content and other innovations to hit the platform. There's a roundup of the development on DigiDay that covers it in more detail, and I expect one of our social media experts will have something to say on the developments over the coming weeks.
Hubspot Trends Report
We're still working on our report/predictions for 2022 (okay, everyone else is done, it's just me), but one of the ones we always look forward to with interest is the HubSpot industry trends report which reports on a sample of more than a thousand marketers.
Monday 22nd November
New Search Console design
I haven't had much of a chance to have a look around, but it's alright – looks much better on mobile than it did – but I haven't noticed anything major. One thing of note, however, is that it's a step closer in feel to GA4 – so we can probably expect the nudges to start from Google to 'encourage' brands to shift over to GA4.
UEFA contract
A fantastic agency just won the UEFA Cup contract for technical SEO and content services – there's an article about it here.
Friday 19th November
Lens button in search bar
Honestly, I'm surprised it's taken them so long – but I'm the kind of person that uses Lens to identify various flora and fauna on walks with my inquisitive children. Only to confirm my suspicions, you understand. Anyway, SE Roundtable features a story on the inclusion of a lens button in the US.
Online grocery stats
I don't know if their feed has been broken or they've been quiet, but only as they've popped up a couple of times this week have I realised I hadn't seen Econsultancy for a while. Nevertheless, their piece on online 'grocery' performance since Covid is interesting – there's nothing explosive, it's as you'd expect, it performed better when stuff was locked down and less well on reopening, but there are a lot of good figures in there for the data nerds among us.
Wednesday 17th November
Singles Day
While we won't know the full picture for a while yet, there's a nice roundup of some of the day's innovations on the Econsultancy blog which included NFTs, augmented reality and live shopping. It doesn't quite get the coverage in the west that it probably should, but as one of the main shopping holidays for more than a billion people in a single country – and more as it spreads worldwide – it often features some trend setting innovations.
Tuesday 16th November
Voice Search Not the Future
This has been on my read list for a few days (I like the author, and the subject covered was a conversation by a couple of smart Googlers). Despite having repeatedly poohpoohed the 'voice search is the future' optimism, I find myself in the odd position of having to disagree with some of the conclusions of the article (though not the quotes used).
The quotes – and some of the article – refer specifically to 'future of SEO' – this, I think is a matter of interpretation. Google is now far far better at understanding natural language than it was when voice search became 'a thing'. Its passage ranking and various topic retrieval tweaks, have made the Google algorithm far better a prospect for voice search (though not, as ever it was, transactional queries, which may be where the cold water has come from that has clearly been poured on the ambitions of a Star Trek style interface).
Voice search absolutely is a part of the future, and it will represent an aspect of the future of search – will it be something that needs to be worried about by SEOs? Probably not – though various methods of mixed interface could change that. As someone that has been kicking this subject down the road as dependent on a couple of specific technologies, it's weird for me to be in this position, but while I wouldn't recommend putting your eggs in the voice search basket, I think writing it off completely would also be a mistake.
Monday 15th November
Google Ads Bug resolved
Over the weekend, CPC went what – in technical terms – is known as 'completely bonkers', with CPC raising anywhere from 20-4000% for some Google Ads accounts.
---
The Google Ads system encountered an unexpected issue between 6pm PST on Friday Nov 12 – 3am PST Saturday, Nov 13 that affected Shopping Ads. We identified and fixed the issue. Everything is working as expected now.
---
There has been indication that Google will be issuing refunds, but not how much or for what. If your account has been impacted (pretty much anything operating Shopping Ads), then you or your account manager will need to contact a Google Rep for
Friday 12th November
Microsoft Audience Network policy update
Personally, I've not had much experience with Microsoft Advertising, so this came as a shock to me – but it appears that the platform has updated its policies to bring it inline with others in the ad space. The new policies will now forbid the advertising of lawsuits, gambling and other generally prohibited products and services. The move is covered in more detail on the Search Engine Land blog.
Amazon algorithm battles
There won't be too much to surprise anyone that has dealt with Amazon and its algorithms – but in a second Search Engine Land piece for the day, there's something to be said for the conclusion that it represents a similar struggle to the traditional SEO vs Google battle that has been in progress for the last few decades. Accusations of an overreliance on algorithms vs. a general complacency on behalf of tech that is reinforced by growing profits.
Thursday 11th November
B2B sales post
Another quiet news day leads to another non-newsy recommended read – this time Econsultancy. While it's a sponsored post, and therefore should be taken with a pinch of salt, it raises some interesting points on the need to simplify the path to purchase for B2B services.
Spam update complete
It'll take a little while before the research comes back on the real impact of the update, but Google has announced that the 'November 2021 Spam Update' (catchy) has been completely rolled out.
Wednesday 10th November
Dwell time discussion
On a day where there's little noteworthy going on, there's a nice little dissection of dwell time on the SEJ site. There's nothing hugely revelatory in the conclusion that it's not a ranking factor, but there is an interesting point made that, along with other often discussed metrics, it is likely a part of what makes your site 'healthy' – though the metrics themselves have no impact on your rankings, the sum of their parts – a generally useful and user friendly website certainly is. It's an argument that will go on – and while I vacillate on the subject, it's tough to think of a reason that individual Googlers would lie about it.
Google My Business Rebrand (and some other stuff)
Google My Business wasn't its original name, and Google Business Profiles may come and go, but there's an interesting article on Search Engine Land about how Google is (mis?)using the dashboard and access to small business owners in an attempt to combat anti-trust legislation in the US.
This is why I specified individual Googlers – the business itself has developed an unerring ability to find the wrong choice in a wide range of late. The 'why we care' section is well worth a read.
Tuesday 9th November
Theories on the 'November spam update'
While nothing definitive has been announced by Google beyond the update itself, there have been a few articles on the possible targets that might have been aimed at by the update – this includes cloaked text containing links, but is more broadly, according to general consensus, content which breaches webmaster guidelines.
Monday 8th November
There will be
blood

more updates

SE Roundtable features an article based around a tweet from Danny Sullivan. As Barry Schwarz points out in response to one of the comments, it's less interesting from a news perspective based on the information in the tweet, more that it's been around a year since the last confirmed update, so it's interesting to see comment – especially following speculation on the update to the Quality Rater Guidelines.
---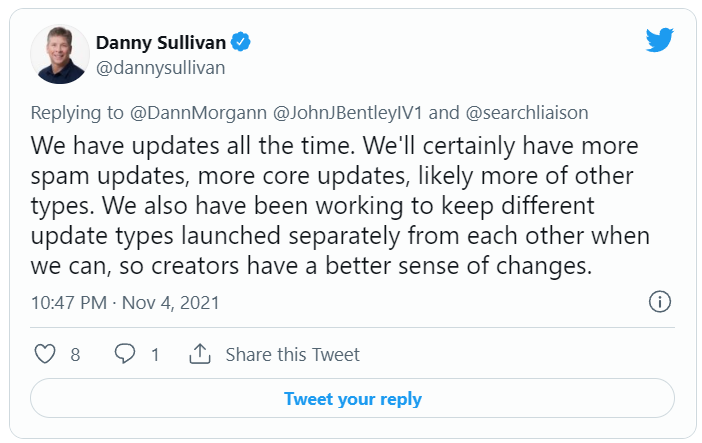 ---
New Facebook Group Features
In what I can only assume to be an attempt to really capitalise on becoming the acceptable face of 8-chan, Facebook are allowing MySpace style customisation options to Facebook groups which will allow admins to:
Customise colours, post backgrounds, fonts, and emoji reactions.
Select formats they want members to use when posting in a group.
Create a unique greeting message for all new members joining a group.
There are also new options from Reddit and other image boards:
Facebook Group admins will have the ability to create subgroups around specific topics.
The option to communicate in real-time with other group members through Facebook or Messenger.
The option to set up regular events online or in person.
Give virtual awards to other members, recognising contributions.
There are plenty of other familiar 'new' options which you can check out in a SE Journal article on the changes.
Machine Written Content
While the most shocking thing about this was the fact that 2017 was four years ago, it bears commenting on as the community increasingly experiences the buzz around bulk content production using various ML products. As things stand, it may go against the rules – but I've seen algorithmically generated content lately that's better written than human efforts, and I'd be interested to see how they'd spot the difference at this point. The comment from John Mueller on the possible rule change is covered on SE Roundtable.
We were facing a challenge with growing our generic campaigns profitably. However through adopting a test and learn approach with Google and Click Consult we are extremely pleased with the uplift in clicks, demand and ROI that has enabled us to scale up sustainably.
Paul Gray
Marketing Director

Over the past 2 years I have been working with Click to help support search improvements from content, technical and reporting insights.
The team have been helpful and responsive to understand and adapt to changing business requirements and challenges and help improve our websites search rankings for customers.
Daniel Hall
Search Manager

From the outset of the project, Click Consult clearly understood our business objectives and formulated a search strategy that would help to deliver commercial results across key product areas. They have been professional in their approach, shown great attention to detail and the results achieved to date have been thoroughly impressive.