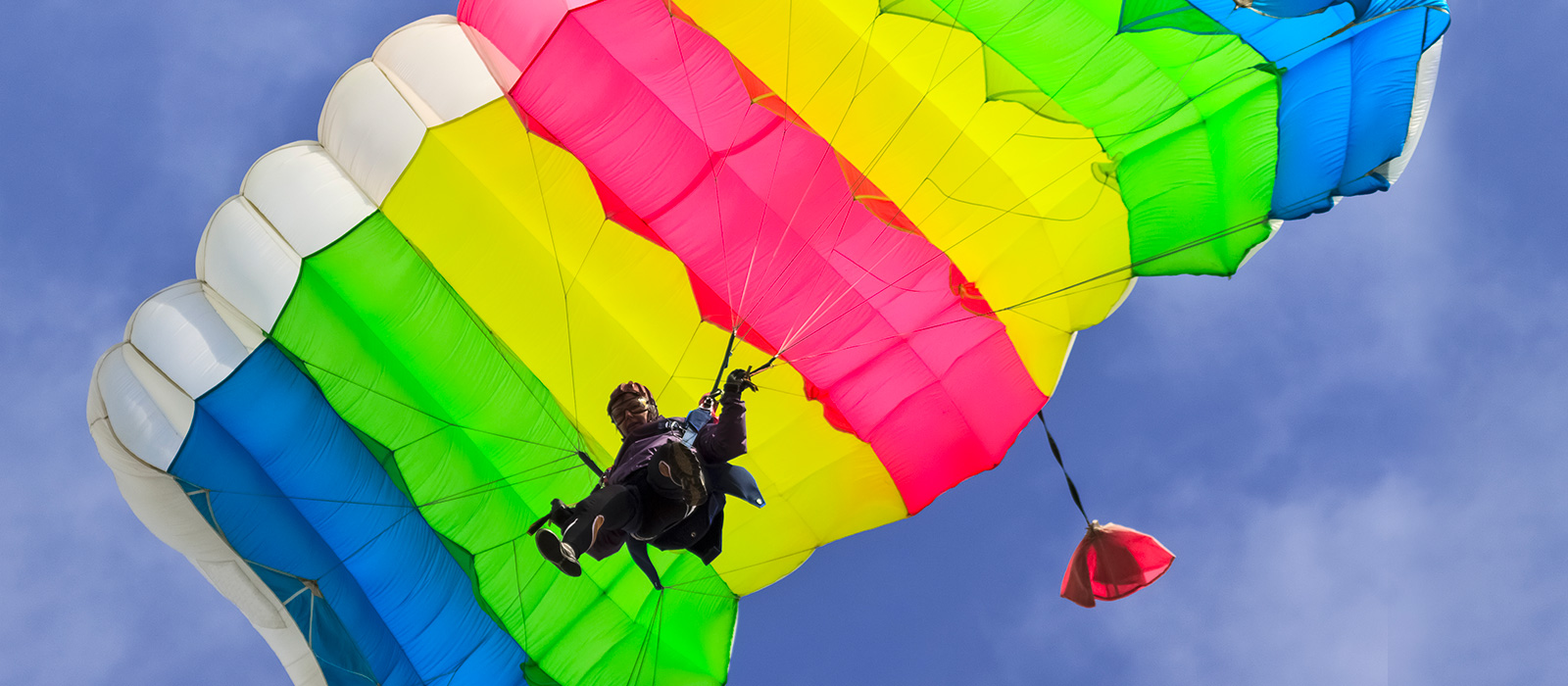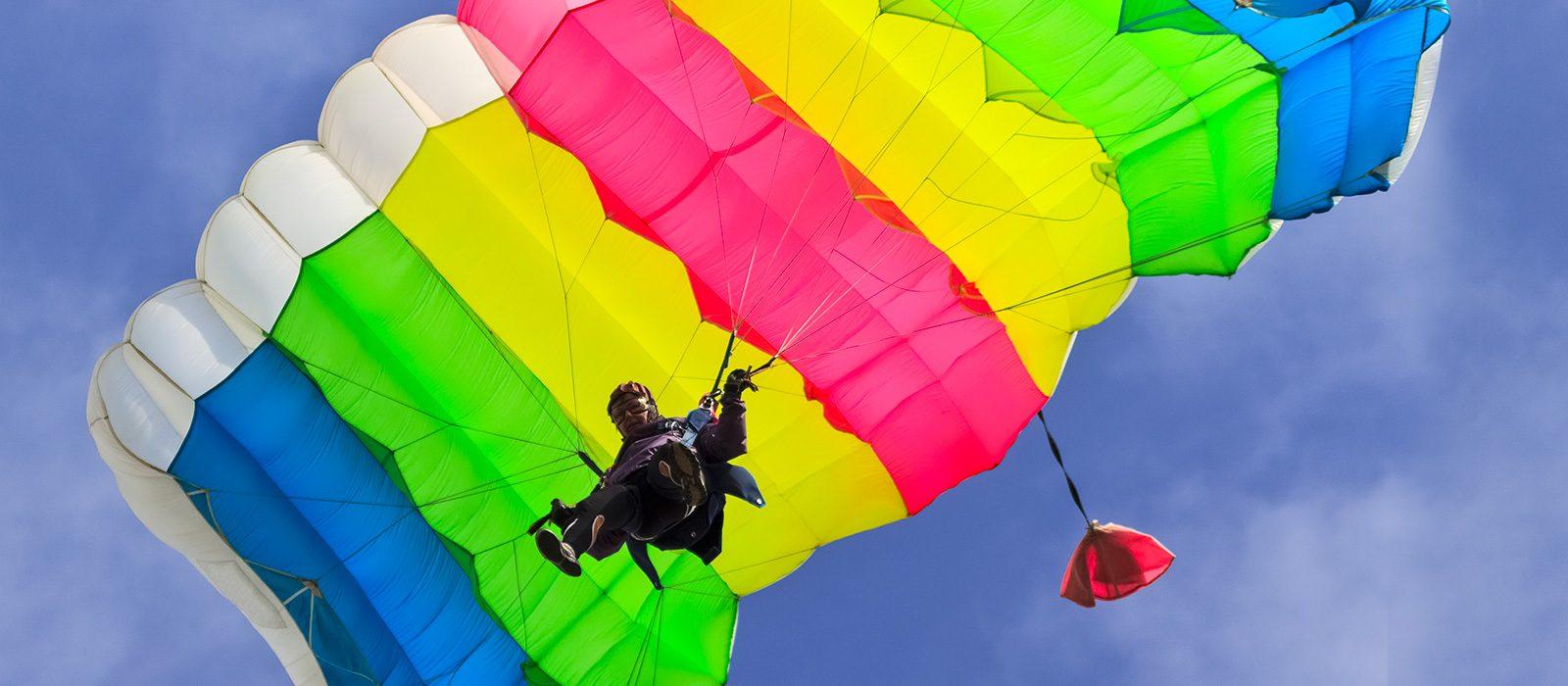 A 101 Guide To Successful Landing Pages
Nov 9th, 2016
A landing page is a page consumers arrive at when clicking on an external link to your site, such as a pay-per-click (PPC) ad. They are often specifically created for visitors referred from marketing campaigns and, in this case, designed to maximise conversion; typical goals include filling in a data capture form or making a sale
---
What makes a successful landing page?
To maximise conversions and reduce bounce rate as far as possible, your landing pages need to:
Be persuasive and engaging
Use a powerful headline and only use copy if it adds value – don't be afraid of white space. Offering prospects something for free, such as a download, can be a powerful motivator
Offer a useful and engaging user experience
Answering questions or displaying relevant products; it must also be easy to navigate.
Develop credibility and trust in your brand
Through clear brand identity and additional information that reinforces why to choose your brand (such as facts and figures or testimonials where appropriate).
Provide a logical and consistent journey from the referral source
For example, an organic search result, a PPC ad or a link in an email.
Contain a clear CTA (call-to-action)
What do you want the visitor to do? Make it clear and simple for them to do it. Limiting the options on each page can be an effective technique.
Perhaps the most important aspect affecting landing page success – and a theme that runs through each of the factors – is relevancy: a landing page should always seek to provide what the consumer is expecting to see.
Example – Domino's Pizza
Domino's ticks all of the boxes with this organic landing page: persuasive and engaging copy, making its current deal the main feature and adding a dash of humour with the quirky 'let's get this dough on the road', which also establishes brand identity straight away.
The three boxes at the bottom help to build trust, reassuring customers that they can track their order and offering an example of a happy customer who has used their Facebook app.
The call-to-action is made centre stage, making it super-easy for customers to order. What's more, a pop-up (although some people hate these) offers a 25% voucher in return for the customer's email address.
---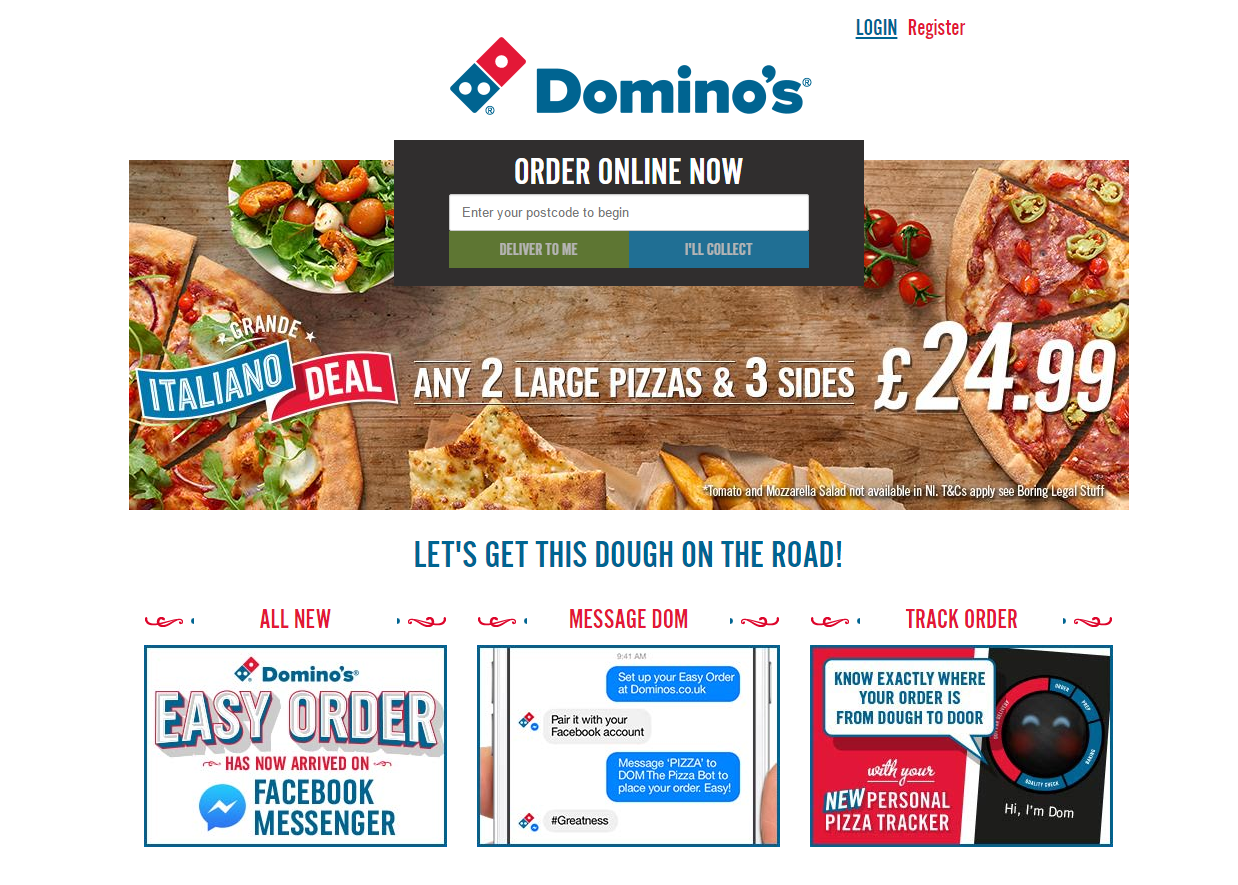 Domino's organic search landing page
---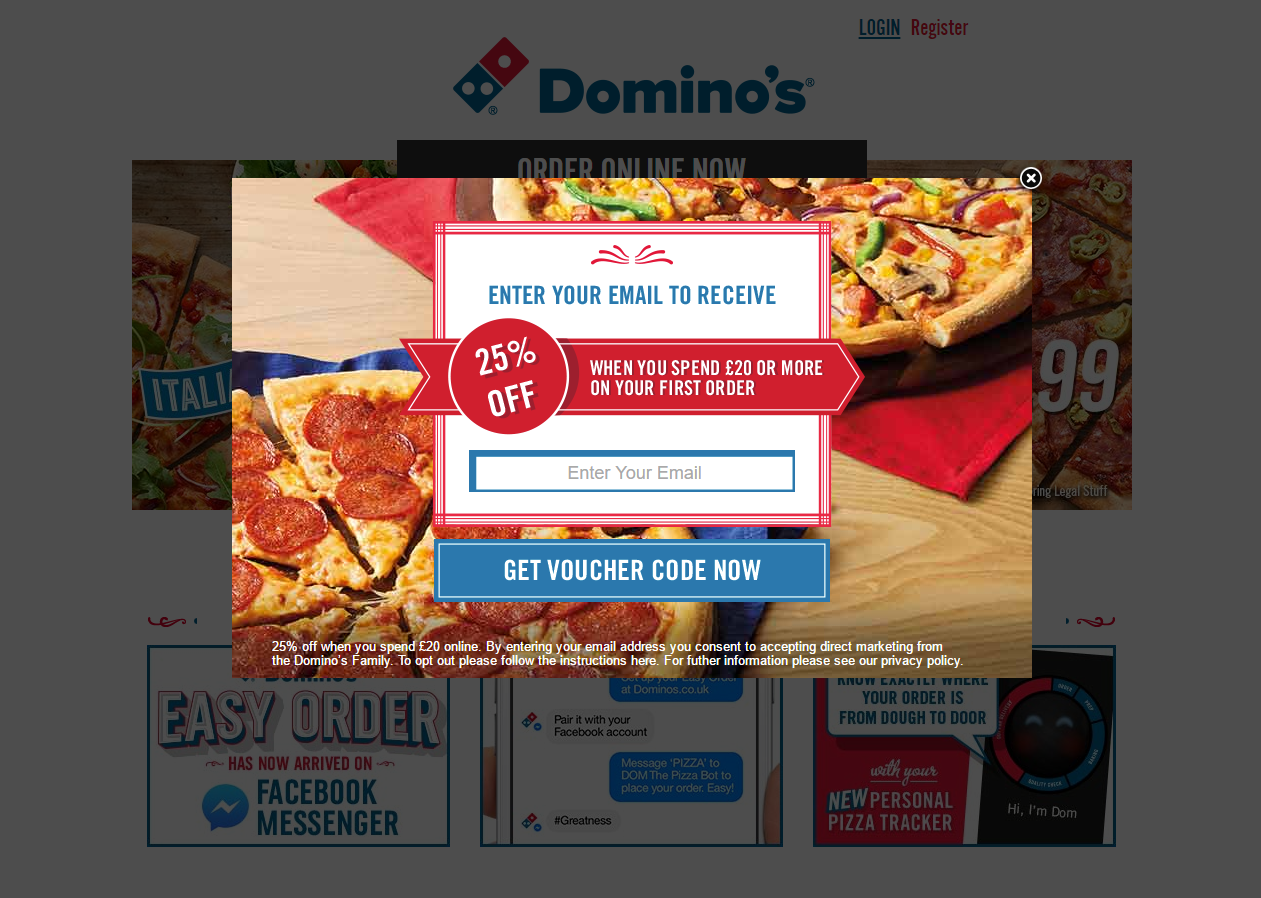 Domino's pop-up email capture form
---
Optimising landing pages
Landing pages and SEO
You'll want your landing pages to feature as high in the rankings as possible for relevant search terms, enabling your potential consumers to find the page early and therefore easier for them to convert. This means you should apply best practice SEO in the same way as you would any other area of your website. Even simplified landing pages, therefore, should feature useful copy below the fold to ensure that it does not fall foul of various algorithm or manual penalties for thin content.
Landing pages and paid search (PPC)
Paid search isn't all about getting people to click on your ad – if you want a respectable conversion rate, you need to put careful thought into what they see when they arrive on your landing page. The content of each landing page should follow logically from the ad that triggers it, giving users a consistent message. Remember that your landing page can influence your page rank and CPC (cost-per-click) as it's part of the criteria Google uses to determine your Quality Score.
The type of landing page you create will depend upon the goal of your ad campaign, as well as match the intention level – ie, where they are on the customer journey – of the search you wish your ad to show for:
Generating leads. Your ads appear when people are actively searching for the products and services your business offers. You need to ensure you send searchers to a landing page containing content that is specific to their search and includes a clear call-to-action such as a callback request form, email subscription form, and/or a downloadable brochure.
Generating revenue and profit. Your ads appear when people are looking for a product or service you sell, or searching for a need or solution that one of your products could fulfil. Here, it's important that your landing page includes relevant products – remember to emphasise the benefits they offer, rather than simply listing features.
Brand exposure and awareness. Your ads promote your brand to a highly relevant audience, with the potential to increase traffic to your site. It's vital here that your ads are creative enough to engage people with your brand – the content on your landing page should reinforce this message and encourage people to interact further.
You can learn more about PPC best practice and PPC optimisation with our free, downloadable guides.
Example – Lego
Your PPC campaign will be much more effective if you create different landing pages to match different intention level queries – while the first example features information on various types of Lego product, the more specific purchase level query returns a more sales oriented landing page.
---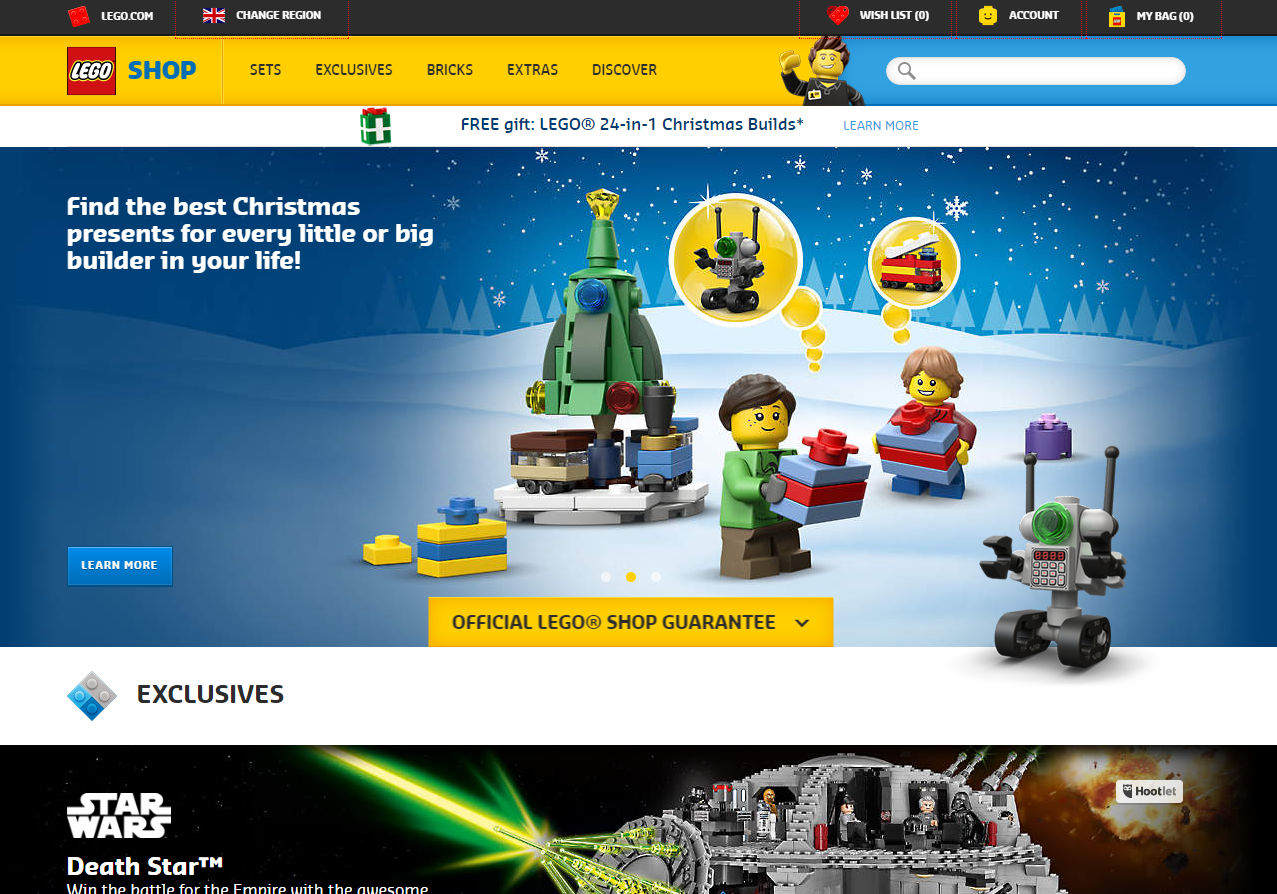 Landing page reached by clicking PPC ad in search results for the term 'Lego'
---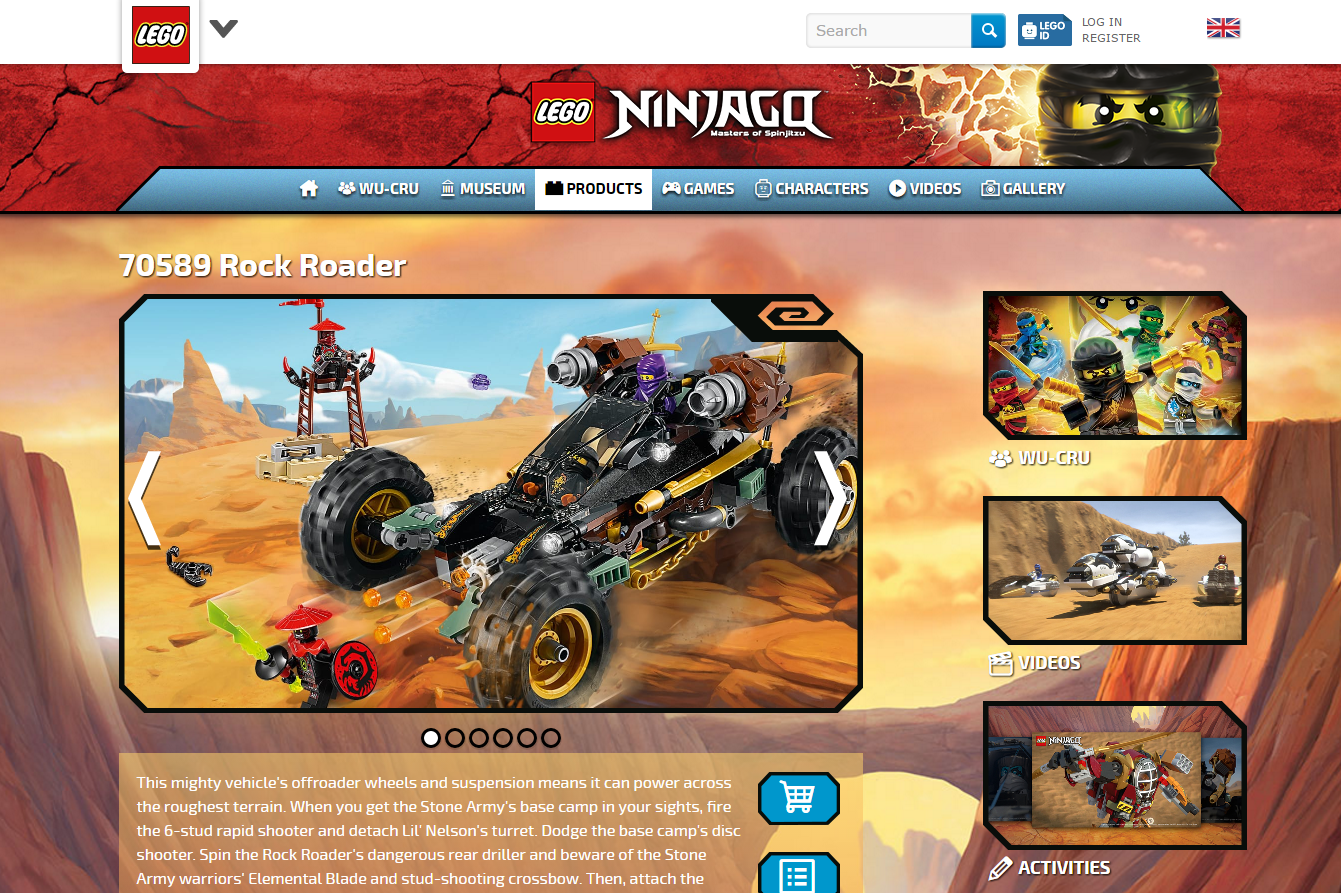 Landing page reached by clicking PPC ad in search results for the term 'Buy Lego Ninjago'
---
Analysing landing page stats
Google Analytics allows you to see which landing pages are most popular and specific activity on each one (Behaviour > Site Content > Landing Pages).
In the example below, we can see that while 33.99% of visitors landing on this website's homepage (/), the majority land on deeper, more specific service pages (bear in mind that the image below shows only the top ten results). Where visitors 'land' can demonstrate different levels of intent, for example, visitors that go straight to a brand's homepage are likely to be familiar with the brand and/or a previous customer, which suggests a higher level of intent to buy than someone at the stage where they are only researching a purchase.
---

---
Landing page stats in Google Analytics allows you to learn a lot about your progress, including:
how your current strategy is developing your traffic (New Users/New Sessions).
the time spent on a landing page and average number of pages visited after arriving there; compare this metric with other landing pages to which are performing better or worse than average (Pages/Session and Avg. Session Duration).
whether visitors are finding what they were looking for when they arrive on the landing page (by analysing Bounce Rate).
how well your landing pages are performing specific goals (Goal Conversions/Goal Conversion Rate).
where your visitors are coming from (using the secondary dimension Default Channel Grouping, as shown below).
---

---
For more info, see our blog Analytics and content marketing – what to look for and where.
Conversion rate optimisation (CRO)
CRO is the process of optimising your landing pages to encourage visitors to take actions you want them to, by experimenting with various design features, layout and CTAs. The results give you valuable insights into what influences your customers' online behaviour that will have long term benefits for your business. The important thing about CRO is that you take a structured approach of testing and analysis, to allow you to evaluate your ideas for making improvements before you commit to making them permanent, rather than relying on guesswork.
Our Simple Guide to CRO explains how to do this, step-by-step.
---
Whatever your brand sells or provides, improving your landing pages can dramatically increase the profitably of your online marketing campaigns. Our eBook gets right into the nitty-gritty of landing page optimisation – download it today.