In 2020 the way that businesses operate has changed far more that anyone could have predicted. With the usual shift towards a more advanced web and the way search evolves we knew that this would be the case, but when you add in the small matter of a global pandemic and a collapse of major economies the difference year-on-year is startling.
One of the main shifts is that with government enforced closure of high street stores businesses have been looking at how they can continue trading. One solution is to offer a digital store and rely on eCommerce. The idea sounds simple, you build a site, list your products and add in a payment function and off you go. In truth most businesses do this for the greater return on investment which most cases offer but the problem comes with the more technical nuances of SEO and getting the page or products in front of the right audience at the right time.
These eBooks are part of a trilogy of resources aimed at helping you understand eCommerce and how you can drive sales. The first part of the trilogy looked at keyword research and can be found here.
Part one looks at keyword research, part two will look at site layout and navigation options, user experience (UX) and how to get the most from your on-page SEO and the final part will be release later in the year.
Let's begin…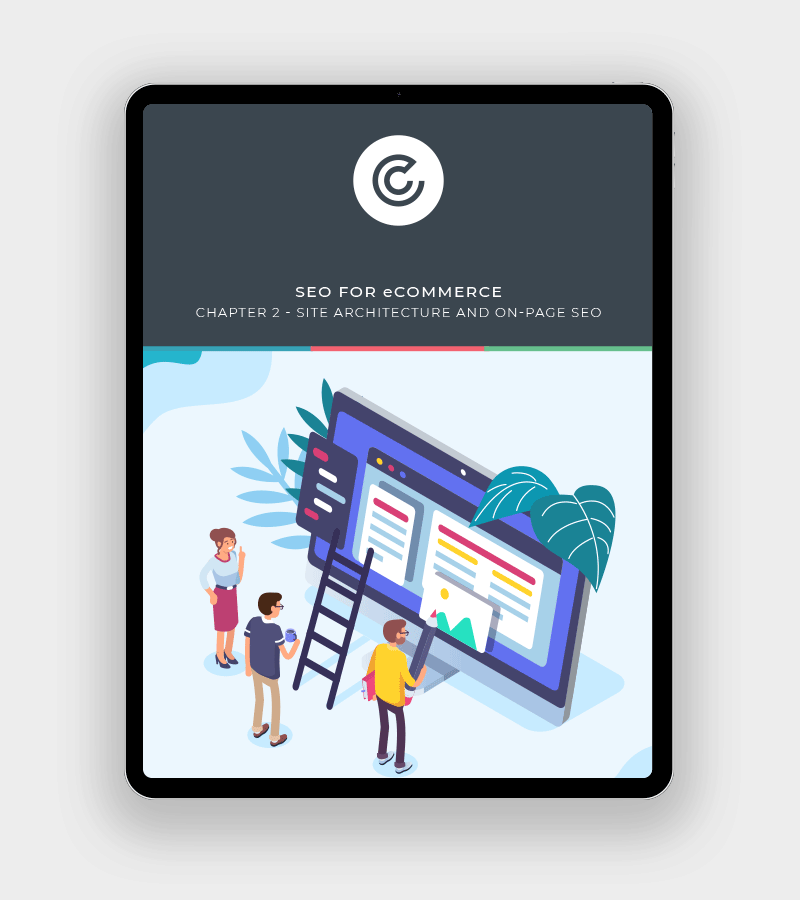 The 'SEO for eCommerce – Chapters 1 & 2' eBooks include sections on:
Keyword research

High-Quality Page Content

Page Titles

Headers

Meta Descriptions

Image Alt-text

Structured Markup

Page URLs

Internal Linking

Mobile Responsiveness

Site Speed
Know someone that could use some help communicating with local consumers? Why not share this with them on social media?