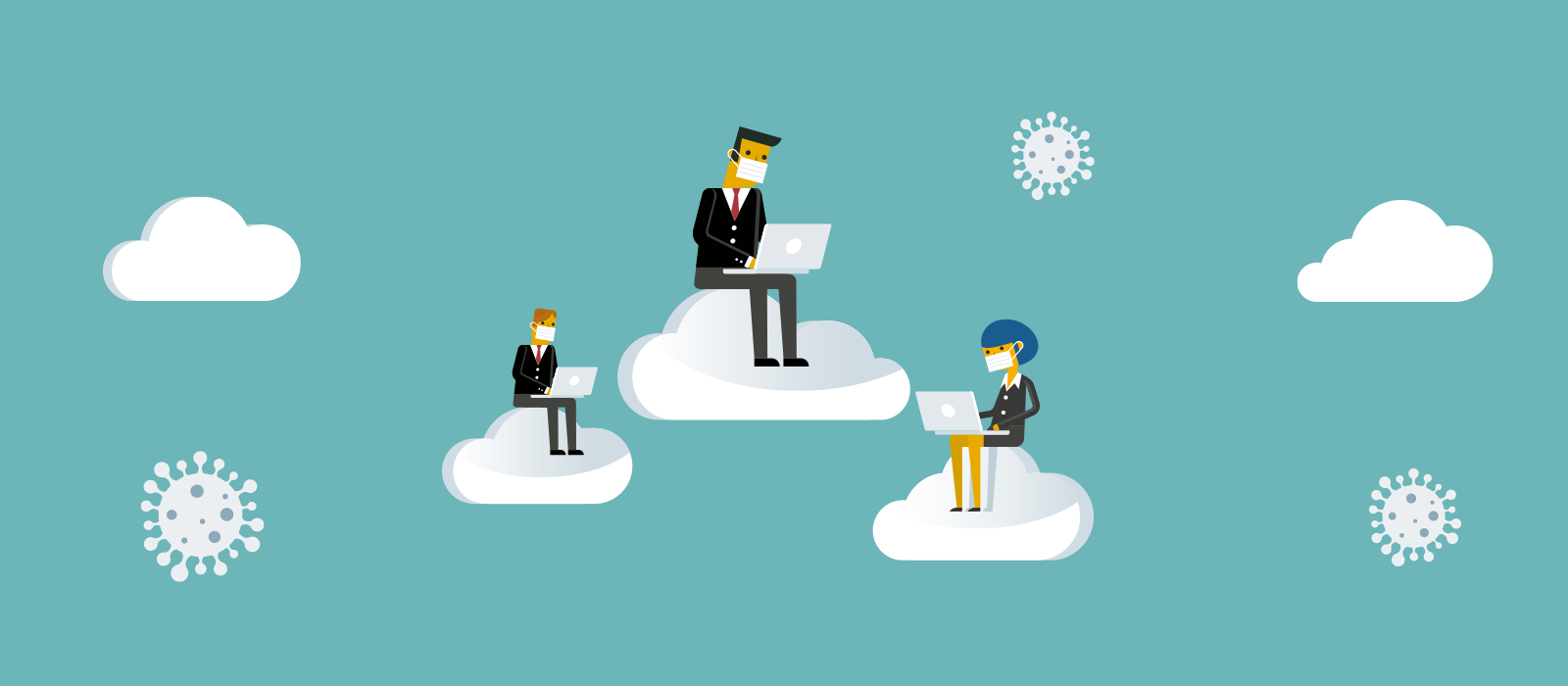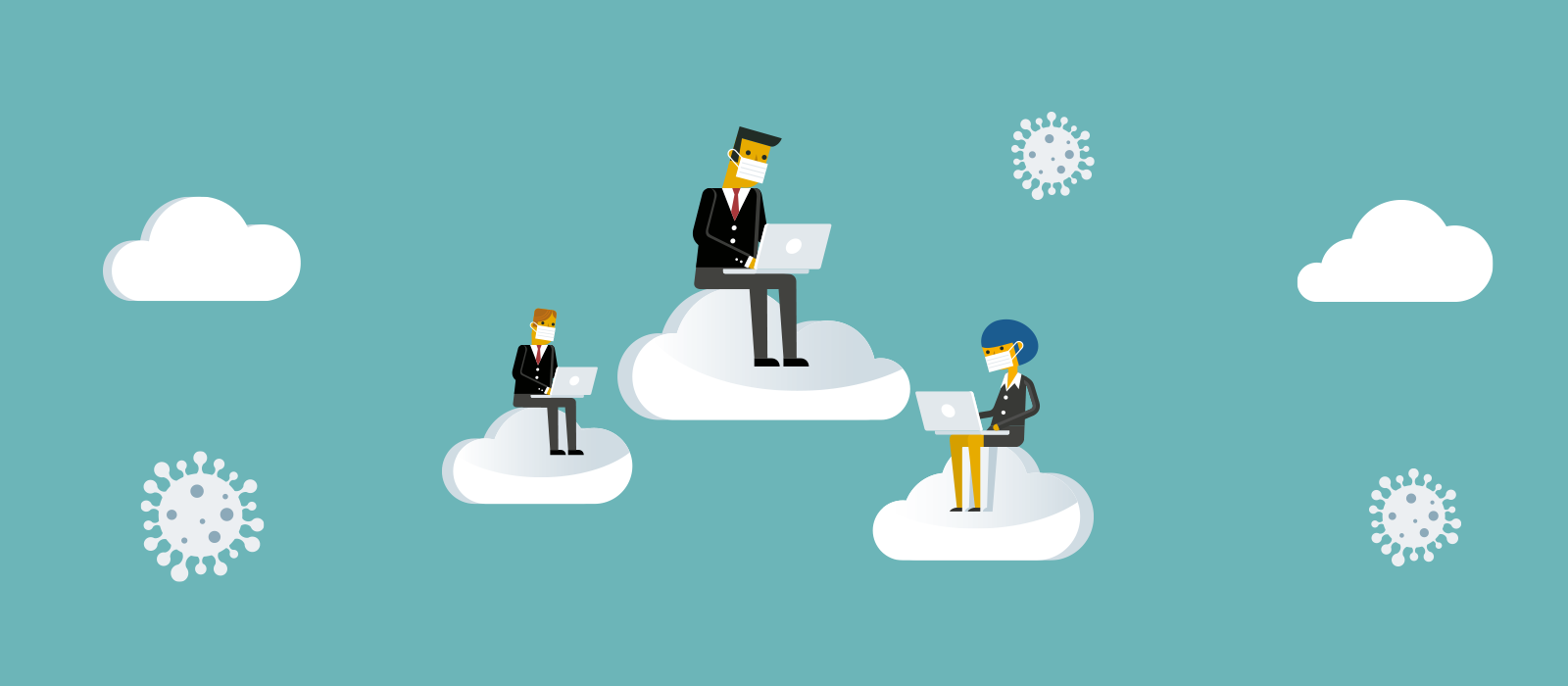 Risk and reward – growing a business online during a pandemic
Jan 28th, 2021
Introduction
By now you're probably sick of hearing about the pandemic. 2020 was a difficult year for businesses and, indeed, the general population. Consumer habits changed like never before, with the huge shift towards online sales and eCommerce. We noticed, through our work with clients, that the need to not only maintain their current business levels, but to grow them, was imperative for business survival.
It is often said that one of the most important things to consider when running a business is the risk that you will take, in order to reap the rewards of profitability, growth and improved brand recognition/reputation.
Over the last year, we have written many blogs and articles, features and eBooks, and have shared resources that can help you to understand the current digital marketing climate, and the changes you need to embrace. We also look at the strategies you need to adopt if you are to continue developing your brand.
With that in mind we thought it best to pull together a step-by-step guide to business growth which looks at the balancing of risk to gain reward and our three step process to plan, build, and grow for a better 2021. We've already released the ultimate 'Search and Digital Marketing Trends Report' which covers our predictions for the year ahead and which accompanies this post insofar as supporting your efforts.
This blog aims not only to educate and inform but as we go along will introduce the resources that we believe will be best placed to help you to make decisions and enact changes to ensure that you get the most engagement and return from your audience.
Interestingly, as I write this, we are in the third national lockdown but spirits have been somewhat lifted and trust is coming back to the digital space. The vaccine announcements and rollout mean that consumers are beginning to see light at the end of the tunnel, and are engaging once more. That being said, there has never been a better time to start putting in the ground work and laying a roadmap for the new financial year.
Let's begin by looking at some of the trends we are seeing…
Budgeting
It is easy for businesses to fall into the trap of thinking that cutting their marketing budget is a quick win when it comes to making a financial saving. The logic behind this seems pretty sensible, if you stop advertising and stop spending in areas that you may not be able to track or which may have slowed down in terms of engagement then yes, it seems obvious that you'll have more money in your pocket for other projects and tasks. This is a myth.
The problem here is that if you aren't fulfilling your previous digital marketing efforts you take on two of the biggest risks any business operating online could do. First you risk market stagnation where your customer base stays exactly the same, this means you have to work twice as hard to keep them engaged and to keep them buying from you otherwise sales will slip and regression is almost certain.
This is especially true if your business sells products that aren't frequently bought, or maybe a single fixed cost product such as insurance – a dangerous move in competitive markets and one which brings us nicely onto the second risk in this section.
Being outbid, outperformed, and outgrown by your competitors is the single biggest danger you could face online and is something that is almost impossible to claw back once it's gone.
Businesses spend huge amounts of time and large amounts of money to ensure that they are in the best position for their target audience so that they are found online and so that they rank highest in the search engine results pages (SERPs).
Investing in digital now will allow you to gain ground in existing marketplaces and extend any existing competitive advantages you may have built. As an existing business, that has traded through the difficulties of 2020 you will know that many of the markets have been decimated by closures, so there is a large audience waiting to be picked up by another brand – this could be you.
As well as saying it could be you, it could also be a start-up who has identified this opportunity. This means that now is the time to act and the time to get your house in order to increase your sales and revenue.
The number of budgets that were cut in the second and third quarters of 2020 was substantial but this number has continued to fall and reflects growing market confidence.
Target millennials
In a recent survey by the Data and Marketing Association, it was revealed that businesses wanting to grow should target millennials as part of their ongoing strategy. Apparently, younger generations trust marketing more than older consumers, with 53% of millennials and 52% of Gen X saying they trust marketing on average, compared to 40% for Gen X and 29% for baby boomers.
Email is millennials' most trusted channel, with 69% saying they trust email marketing messages, followed by 57% for post, 55% for face-to-face interactions and social media, 52% for video and 45% for phone.
It's not just trusted by Millennials, however, email is the most trusted marketing channel across all age groups, with Gen Z (59%), Gen X (58%) and baby boomers (50%) all placing it above all other channels. It is also consumers' preferred channel for communication, with 73% of respondents across all age groups ranking it in their top two.
If digital is such a bad idea why are there more jobs than ever?
Digital marketing and social media roles grew by 52% in the UK last year, according to an analysis of LinkedIn's 29 million UK members.
As marketing budgets tightened, there was a rise in demand for roles such as growth hacker, growth specialist, marketing consultant, social media manager and social media coordinator.
These types of roles attracted a younger demographic with an average age of 28, and 68% of those hired were female.
There was also a 143% increase in those hired for ecommerce-related roles during the pandemic and a 118% rise in digital content freelance roles.
The truth about marketing and digital marketing is that it has always been a key part of strategy and as consumer habits change so must the techniques by which businesses target and reach new audiences. Here at Click Consult we employ nearly 70 individuals from across the spectrum as we  adapt to the changing needs of our clients. It's also another reason why bespoke search marketing strategies are needed to ensure that you can meet you exact needs, not just those which you think you might have based on what 'everyone else' is doing.
Look ahead
As we gaze into 2021, it's clear the role of agency partners will be to help clients continue to make the shift from campaign-based marketing towards long-term brand building. They'll also need to ensure they're focused on building strategies that work for a post-Covid era (whenever that may dawn) and becoming indispensable partners instead of suppliers.
The drum recently wrote that:
A focus on their own people and structure will also be required, and CEOs shouldn't let the bigger picture cloud their judgement on what's happening internally.
Kirsty Giordani, executive director for the UK at the International Advertising Association (IAA), backed this up by saying that with the Brexit deal uncertainty of 2020 behind them and a vaccine rollout ahead, agencies should use this time to start helping marketers tentatively plan for recovery.
Our three step plan - Plan. Build. Grow.
Planning for 2021
When it comes to planning your marketing strategy into the new year or new financial year we have already covered the importance of budget above. The thing to remember here is that every business is different. You need to assess your current position in the market and your audience. You'll also need to consider what you are going to do to attract new customers and add them to your sales pipeline.
The best place to start is to conduct a full SEO audit of your site. This will allow you to gain an advantage and stand out against the competition.
Businesses need to continually test new marketing methods and tweak their approach to ensure optimum performance. Auditing your current position and offering gives you an accurate reflection on where you are presently operating online and also which changes you have recently made have worked. It also and which areas still need technical improvements.
When it comes to search engine optimisation (SEO) one of the key things to remember is that there isn't a set way of 'doing it'. Every business will have a different set of objectives and a different starting point within the search engine results pages (SERPs).  These two things mean that in order to fulfil their goals, these companies will need to adopt a bespoke approach to how they grow online.
As an agency who specialises in boosting the search performance of our clients, we know only too well  that you have to take a detailed, yet unique approach in order to see the desired benefits.  In order to truly adopt a multifaceted strategy and to gain the increase in rankings there are numerous tools that are available. Having a full suite of these tools is vital, and their nuances can get ahead of the competition.
Businesses, more than ever, need to think about the journey that their potential customers will take. There are six distinctive stages to the consumer journey when it comes to the link between SEO performance and user experience (UX), and by following this route you will gain better traction, build brand image and ultimately realise your KPIs.
The first step is the user intent phase. This is where the potential customer asks a question of a search engine that they hope will take them to the appropriate results and which will ultimately begin them on the path to fulfilling a need.
Next is the ranking stage, this is where the SEOs optimise the content on a site to make sure that it is picked up and that it hits the top of the SERPs – the higher the rank the more positive the correlation between the number of sessions and level of traffic.
Following this is the qualifying stage, where the SEOs use keywords and other tactics to qualify the traffic that has been received. They learn from this and alter strategies and approaches if there is such a need. Constant testing in the form of CRO with any SEO work is a must and can lead to a more polished, profitable performance.
Stage four is the digital interaction stage where both teams (SEO and those tasked with UX) work together to optimise performance and boost conversions.
Up next is the work on the website footprint. This is where the SEO team looks at the data and gives a larger viewpoint of the customer journey. Those working on the UX side of things continue to test.
The final stage is the review where teams build upon what they have learnt and update, the navigation of a site or things like meta data. This is also the stage where they refine the strategy for moving forward.
Building in the new financial year
Long before you can start to use SEO tools to improve your performance online, you have to have a list of objectives in place that is rigid enough to work towards your end goals but fluid enough to be adapted as the search industry evolves. This plan will become your search marketing strategy and will be the cornerstone of your forward planning and future success.
In your strategy, you should have a clear idea of who your target audience is and how you want to attract them and retain them as customers. It should also include a list of goals and look at the keywords that you want to rank for. These keywords will be industry specific and this means that one of the key considerations is looking at you competitors. The final few things that you need to look at are how you go about implementing your strategy, this will include if you are going to use an inbound or social media element to your strategy, if you are building new webpages, writing fresh or longer form content, if you are optimising things such as meta titles and adding H tags or if you are going down a paid search (PPC) route.
You should also consider the analytical side of things and make a plan to track your performance and act upon it to maintain an upward trajectory.
Brands should think about their content and their UFC (user focused content) in particular. Writing engaging content is not only key for your audience but for the search engines in general.
Users want their searches to be answered with the most relevant information possible and so there has to be a structure to your content. You have to make sure that the content is keyword optimised and that it is also unique. Some of the best tools for idea generation and SEO friendly content are Answer the Public and Google Keyword Planner.
Answer the Public is a great tool for looking at ideas around a keyword or phrase. It takes into the 5w's (who, what, where, when and why) and generates ideas based on the search query.
When it comes to implementing changes to your content in order to boost UX here are some of the things that you should be mindful of:
Branding – One of the first things that you should do is to make sure that your branding is attractive and memorable. Although this may be a task for a different team, in terms of SEO it is important that you are mentioning your brand alongside all of the relevant searches and in terms of UX there is a lot to be said for reinforcing the branding message across the site and keep it front of mind. This is especially important when it comes to gaining return visits.
Layout and consistency – Keep the navigation the same for your site and make all of the buttons easily recognisable. If you are able to do this people will know where they need to go in order to find the information that they need. It will also help them to navigate to the end of the buyer's funnel and conversions will therefore increase. You can also add in similar or partner products here to further boost revenue.
Functionality – Structure your content to fit the needs of your user and make sure that the design of the site is responsive. Speed is also important here especially in B2C sites, particularly those in retail, where a customer can be put off if images are slow to load. Always test and tweak your site speed where possible.
Mobile responsiveness – Talking of responsiveness, make sure that you are 'mobile ready' as an increasing number of transactions and searches are performed on mobile devices. If the appearance, speed or navigation of your site is poor on mobile then you could lose out to a rival.
Live chat – One thing that is often overlooked when it comes to UX is a live chat function. More and more websites are now using this in order to add an additional layer of customer support. If someone has a query once they reach you page or need help with the navigation then this can be a good area for them to have access to.
Data collection – What is the point in having visitors to your website if you aren't going to see what they are doing and look at ways in which you can improve. Look at things like heat maps to see where the users are on the site and also monitor things such as where they click and how much time they are spending on your page. A quick exit from the site could be indicative of a poor UX. Make changes and learn from the data that you have.
Growing into 2022
Here at Click Consult, we're perfectly positioned to help to support your brand's in-house specialists or team. Over the years, our experienced team have delivered outstanding results for some of the world's leading brands and established bespoke search strategies focused on delivering the results that truly matter to our clients.
With Click Consult's in-house team and consultancy service, you will benefit from our wealth of experience, knowledge and industry leading technologies to help support your current strategy or your in-house marketing operations.
There are many reasons that a brand may come to us for in-house support or consultancy, including:
A requirement for specialist knowledge or expertise
Training and upskilling of in-house marketing departments
A fresh, external perspective on current strategy, efficiencies and performance
To fill gaps within internal resource or capacity
Gain access to industry leading tools, bespoke technologies and software
When looking to scale up marketing activity and output
To improve internal processes and productivity
A great option for those not looking for a completely outsourced solution
To back up our claims, we have produced not only the reports and resources mentioned throughout this blog but have also produced a large number of case studies and award-winning campaigns to check out.