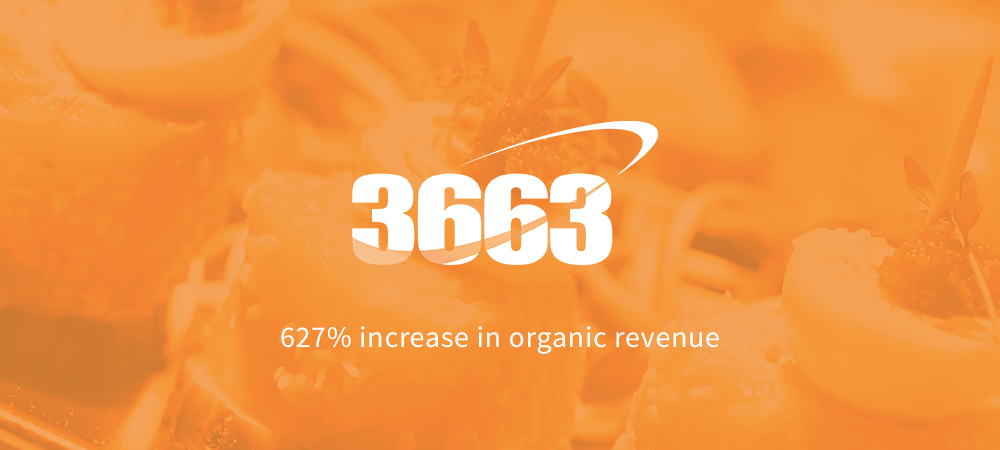 Click Consult served up some healthy SEO results for food service provider 3663 with large servings of hard work and a soupçon of expertise.
---
About 3663
3663 (FOOD on a telephone keypad) defined their mission as one 'to become the best food service provider', one which continues to this day through a re-branding project in July 2015 (when they became Bidvest Foodservice). They are an international brand, with a passion for great food, focused on delivering the right ingredients to help clients grow – from equipment all the way to the smallest ingredients.
---
---
How we helped
When we commenced work on the 3663 strategy it was apparent, after a period of research, that it was important to compete for generic, traffic driving keywords – as the site had very low visibility in Google. As a result:
20 pages were optimised across the site and an off page strategy formulated to direct links at these pages so Google would see them as relevant (see future of search slide)
In December 2012 – recommended on page changes to the site resulted in a huge increase in the amount of pages being cached by Google. This resulted in a significant increase in organic traffic to the site. New visits to the site increased by 57% on the back of this change alone over the next 30 days.
During the first week of December 2012, 3663 went from having 742 pages indexed to over 6,100
Results
---
---

---

---
61%
Increase In 1st Page Keywords
124%
Increase In Organic Traffic
627%
Increase In Organic Revenue
Download this case study