Mobile search surpassed desktop some time ago and is rising all the time – and Google has prioritised the mobile search experience. So do we…
---
Adapting to searchers on the go
The way people use the internet on mobile devices is different to desktop – and so is their purchasing behaviour. Mobile users expect to access information quickly and simply.
The stand-out issues with the mobile buyer's journey is how regularly it is interrupted and how short the sessions can be – people often browse while waiting to do other things, or between tasks. This means you need to give your customers a leaner experience that's as fast and simple as possible if you want to increase conversions.
The importance of mobile to SEO
Google now uses the mobile experience of a site to calculate its rankings, rather than the desktop version.  As this Mobile-First indexing directly affects where your business appears in search results, the responsiveness of your website has never been more crucial.
Your site's mobile responsiveness has long impacted on your SEO performance in other ways:
Functionality – websites that are difficult to operate on mobile devices have a higher bounce rate, driving frustrated users to competitor sites: another factor Google takes into account when determining rankings.
Page load speeds – slow load times widely affect mobile users relying on 3G signals; the '3 seconds-or-less' rule means users will abandon sites that don't load quickly enough, which can again drive up your bounce rate.
You've spent time creating relevant, high-quality content; make sure its accessible to customers conducting hand-held searches.
---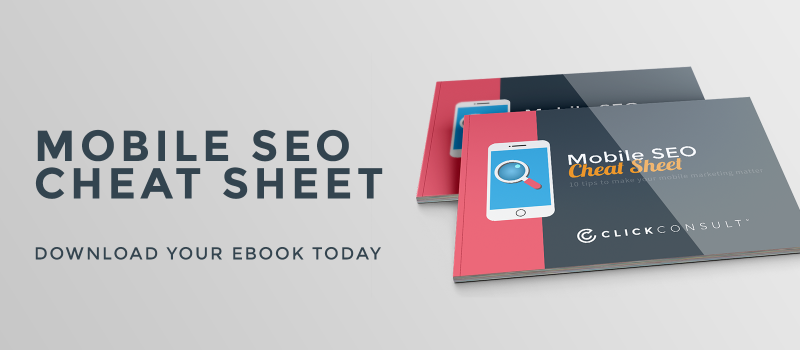 ---
Our mobile-friendly strategies
Having been immersed in SEO throughout the rise of mobile search, we're well-placed to assess your website with a comprehensive audit to determine how to prioritise mobile within your overall SEO strategy and make recommendations for improvement with the aim of boosting your search visibility. There's no one-size-fits-all approach.
Responsive design
Recommended by Google, this approach uses CSS3 media queries to tailor how your pages are displayed to visitors depending on the device they're using. This allows your website to respond to customer requirements automatically, avoiding redirects, which can reduce link value, or the need for a separate URL, which can cause duplication issues.
Other methods include:
A parallel mobile site
Mobile visitors are automatically redirected to a separate mobile URL, usually created as an m.subdomain. This provides an improved site experience for device users and allows the delivery of content that's specifically tailored for mobile.
Dynamic serving
This provides the customer with a different version of your page depending on the device they're using. Your site responds to customer needs automatically and, with no need for a separate URL, duplication issues are avoided. Again, this strategy allows the opportunity to create bespoke content for mobile users.
Request

your FREE bespoke organic search (SEO) analysis

from the experts in search
Associated Services to Mobile SEO
We use cookies to give you the best experience on our website. If you continue without changing your cookie settings, we assume that you consent to our use of cookies on this device. You can change your cookie settings at any time but if you do, you may lose some functionality on our website. More information can be found in our Cookie Info and Privacy Policy.