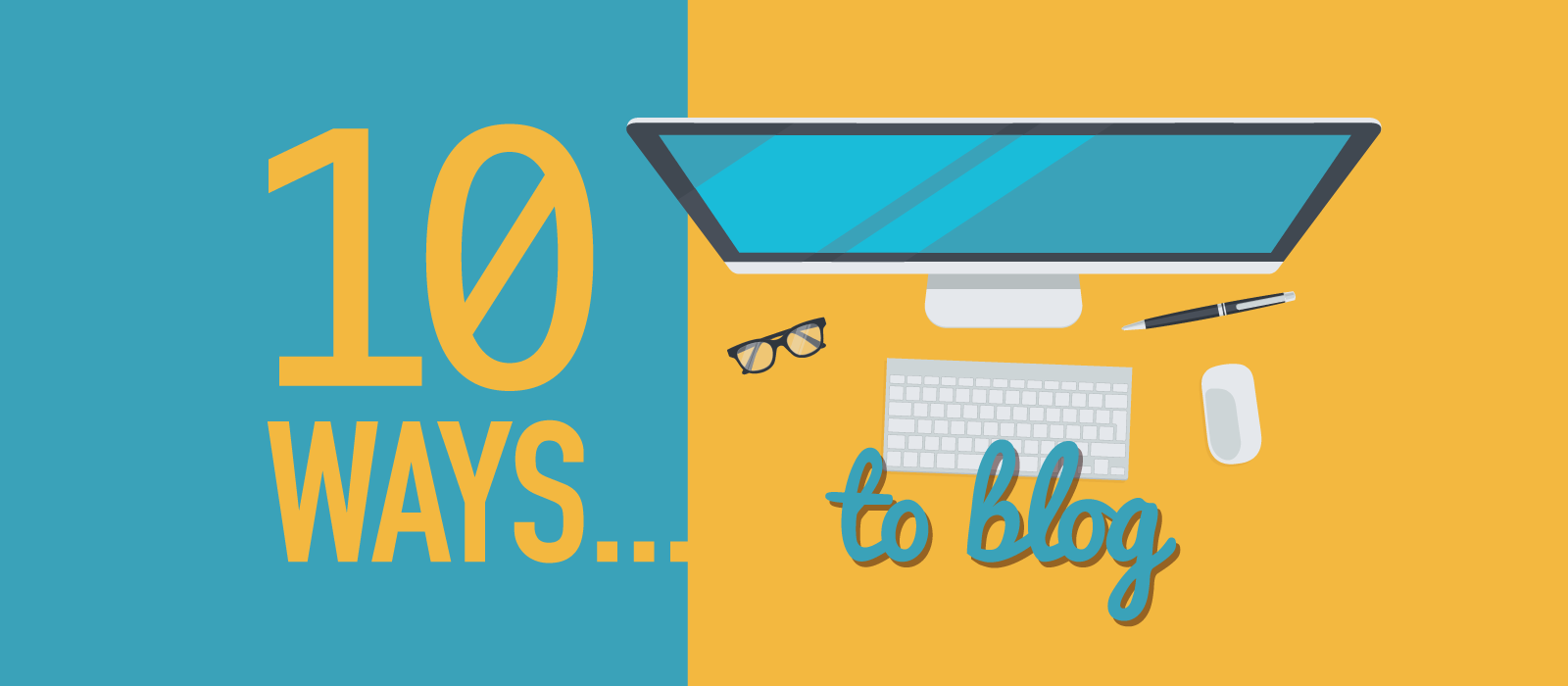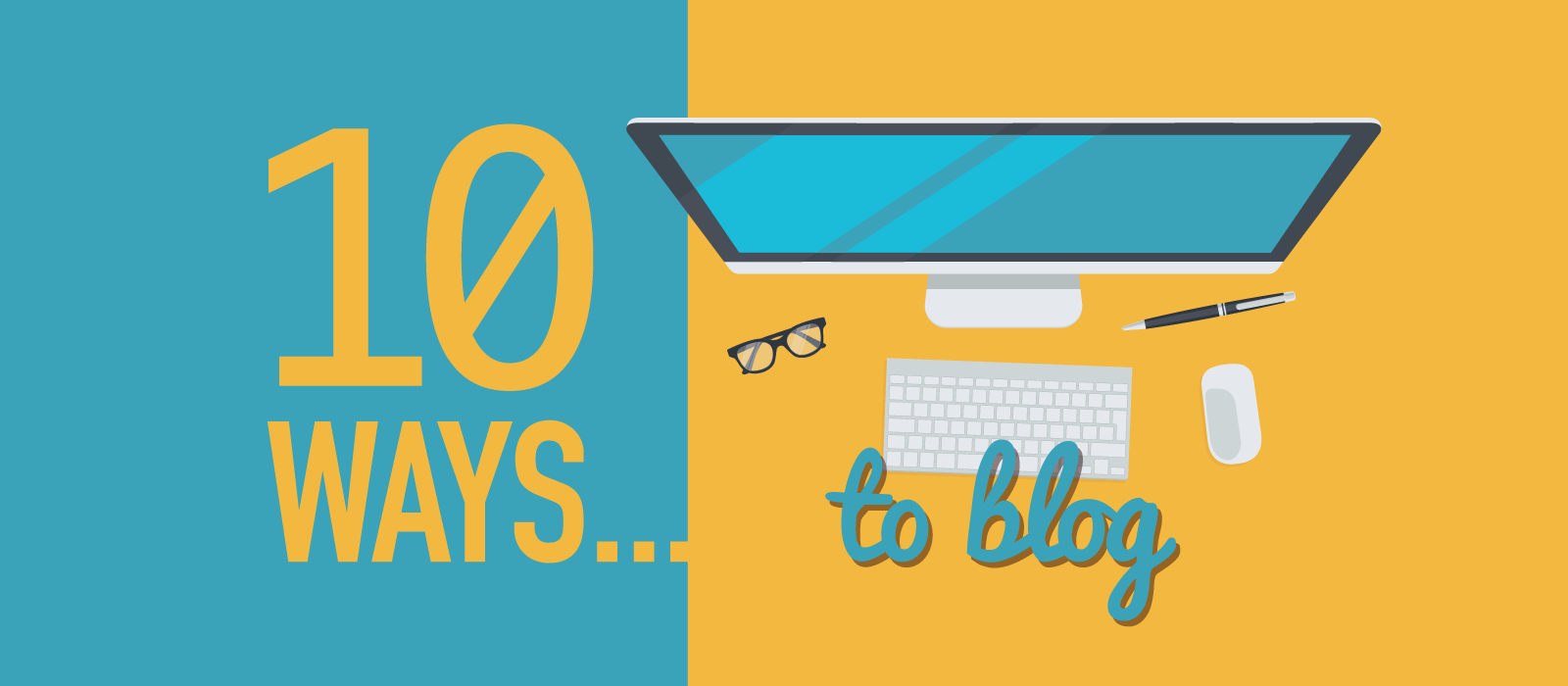 10 ways to blog
Jan 8th, 2016
As social media and brand interaction grow ever more important, questions arise as to how a brand can make their presence felt in the blogosphere
---
We dealt with the 'what', 'when' and 'why' questions regarding blogging in a recent 101 article, but this has led to a number of questions from readers asking 'how' they should blog and it's a question of some importance. Though it has long been established that brand blogs drive traffic, increase indexed pages and inbound links this, of course, only true for blogs which add brand value, so here are 10 ways to blog that will benefit your brand – whether you choose one, all or a selection.
---

---
1. Activity (brand/product)
The activity based blog will centre around the brand or blog as it interacts with the consumer's life – so, for example, a provider of cookware might run blogs on recipes or cooking techniques, while a bicycle retailer might feature articles on upcoming sportive events. This differentiates from the 'tangential' variety of activity blog as it will invariably focus on the activity's relationship to the hosting brand, or its available products.
2. Activity (tangential)
This variety of blog shares things in common with the brand/product focussed activity blog, but here the activities are those which are, according to research, enjoyed by a brand's consumer base – insofar as, for example, an energy drink company may well still feature articles on jogging, diet or exercise techniques and fads which though not directly featuring a branded product are linked by association (whether earned or sponsored).
---

---
3. Funny (product oriented)
As with the image above (from the blog of Innocent Drinks), there are ways and means to produce humorous content which is brand focused – the 'big knit' is part of an annual fund-raiser for Age Concern wherein hat-wearing bottles of Innocent smoothie result in 25p donations to the charity. While both funny and demonstrating a social conscience, this campaign and resulting blogs on the Innocent site always feature the brand front and centre.
4. Funny (tangential)
This kind of blog tends to focus on drawing return users to drive sales and downloads, using non-branded (or minimally branded) content to raise brand awareness and encourage sales through consumer awareness of the brand rather than by direct advertisement. Though this is often used in conjunction with other varieties of blog or content, viral content is a powerful advertising tool and unbranded content tends to be shared more freely.
5. Lifestyle (brand oriented)
Similar in many ways to activity oriented blogging, lifestyle blogging is designed to encourage association between a brand and a lifestyle choice. Its main difference is that unlike the brand or tangential activity blogging type, the branded lifestyle blog doesn't need to imply any connection between the product or brand and the activity in question – for example Redbull's Tumblr blog which carries the hashtags '#Play #Fly #Create #Inspire' and features blogs, photography and graphics on sporting activities and lifestyles linked to Redbull only by positioning endeavours by the brand itself.
---

---
6. News (brand)
Typically this will feature as all or part of the blogging strategy of 'sector' brands – banking and similar, who will use a blog to announce new products and services. Though doubtless useful for customers looking for specific information – or for brands to disseminate information to mailing lists, they are unlikely to drive large traffic increases as the communication is generally entirely one way.
7. News (industry related)
This is a far better way to drive traffic while still providing the potential to offer internal brand news. This shows up regularly in digital services and retail, where knowledge of a changing industry can serve to promote sales directly – for example fashion retailers may look to produce blogs detailing seasonal trends, while booksellers may feature upcoming television or film adaptations to drive sales of the source material.
8. Serious (product oriented)
Blogs such as this will appear in industries which do not readily lend themselves to comic or tangential promotion and will deal with product specifics and their ability to add value – think, for example, B2B products, the sale and promotion of which require fact-based dissection of cost/benefit ratios and utility – such as power generation, building services and similar. The B2B customer is always more likely to require strictly informational content due to the requirement to make the right decision for the business when acquiring products and services.
9. Social (community oriented)
These blogs typically appear on sites that earn money from external advertisement and therefore aim to establish a large, returning consumer base through offering advice or providing a forum for audiences to interact. The higher the traffic, the better the advertising revenue – this applies to individual bloggers, news aggregation sites and similar: the more traffic through the metaphorical door, the more cash in the actual bank. It is difficult to do this cynically, however, and the most successful varieties of this model tend to be those developed by a real passion on the behalf of the blog owner.
---
---
10. Thought leadership (industry oriented)
Most people with even the most tentative link to the world of digital marketing will be aware of the smiling face of Rand Fishkin, or 'The Wizard of Moz'. The Moz blog has become synonymous with digital marketing, offering insight, advice, news and views pertinent to industry best practice. Through hard work and some great judgement, Moz has gone from SEO agency to industry font-of-knowledge, with a blog that raises brand awareness for Moz developed software solutions – some of which (for example the Moz toolbar) are even given away as tasters and further brand promotion. Though not available to everyone (this is a prime example of years of hard work leading to overnight success), development of a content policy aiming toward such a status needs to be implemented early on for it to ever become possible.
---
Want to know more about blogging, or how we can help to develop your brand blog and voice? Contact us today!