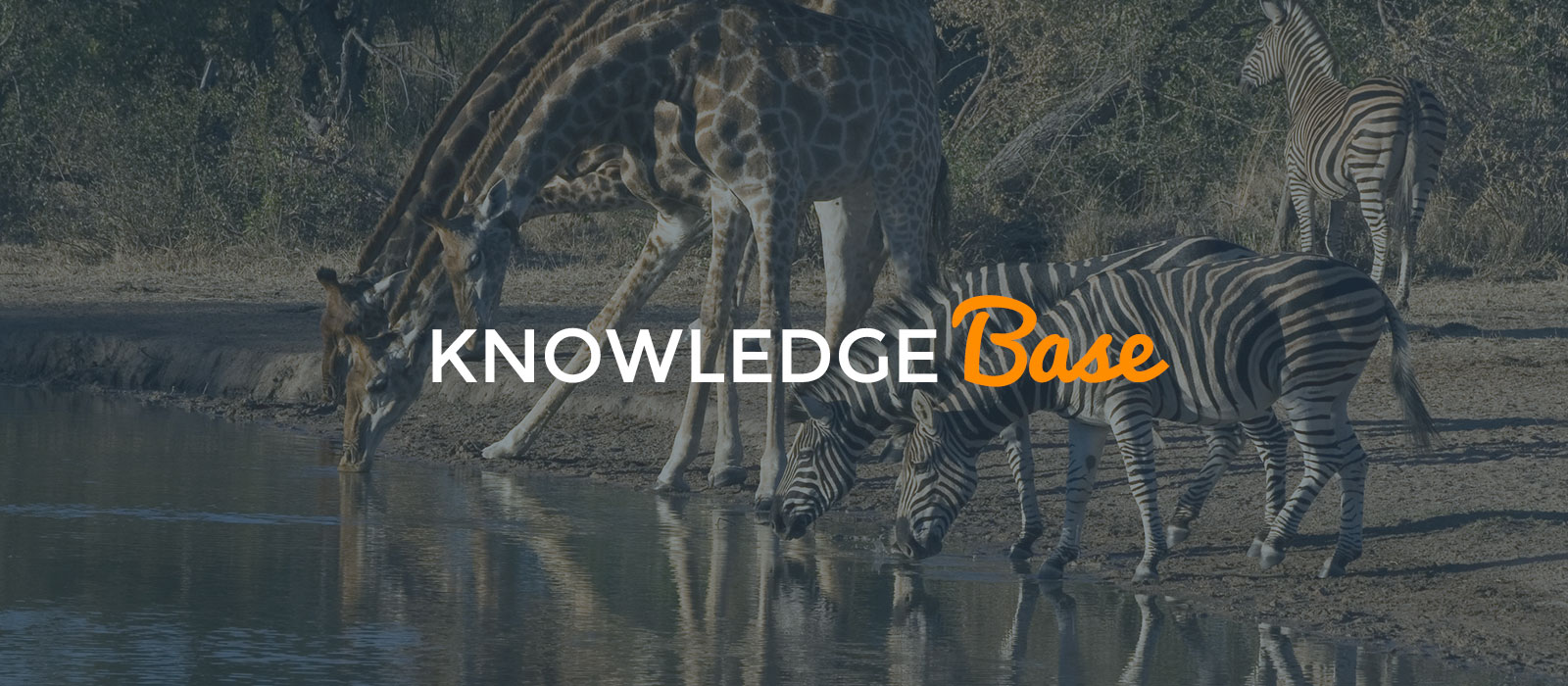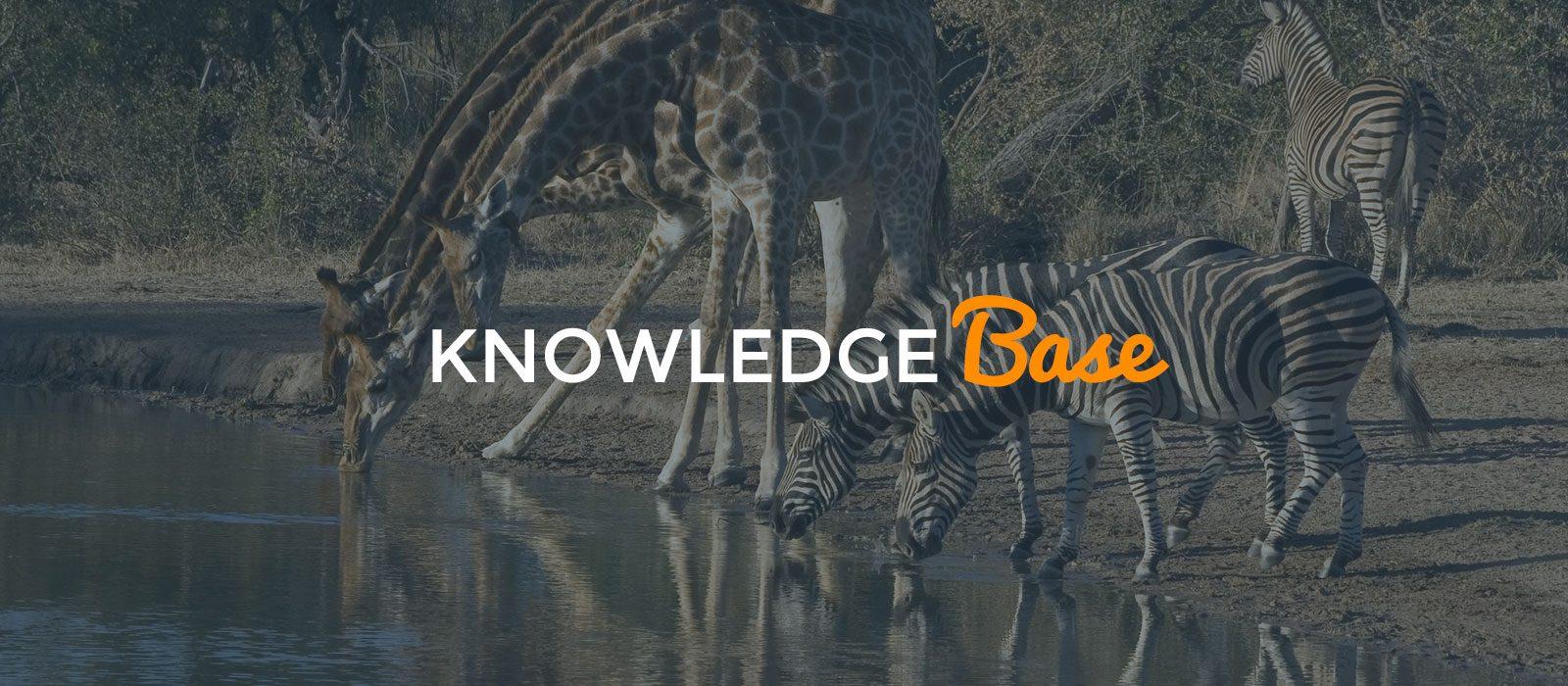 Local SEO – On-page optimisation
Jun 2nd, 2016
Local SEO is all about making it quick and easy for customers in your area to find your business online…
---
Every business that relies on local customers visiting their bricks-and-mortar premises need to incorporate local SEO into their search marketing strategy – this is particularly important as the shift from desktop to mobile means an increasing number of us are using mobile devices to search for specific, nearby businesses on the go.
---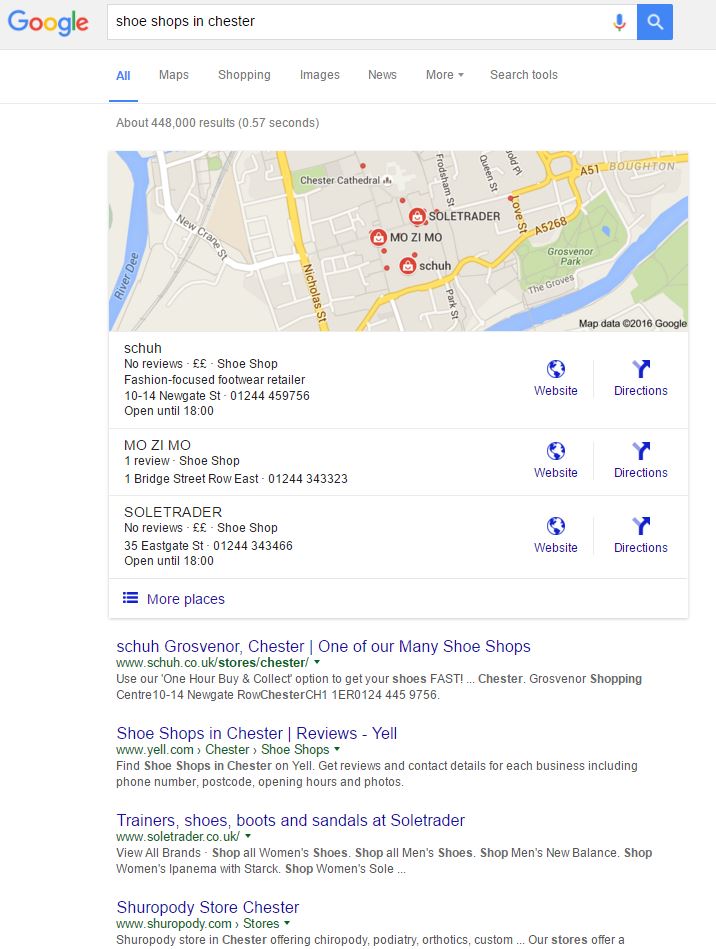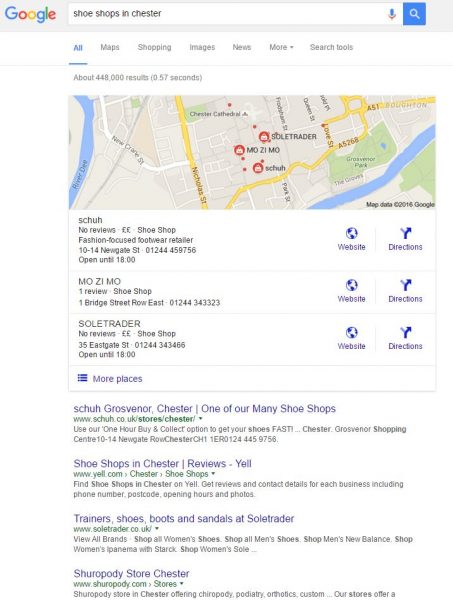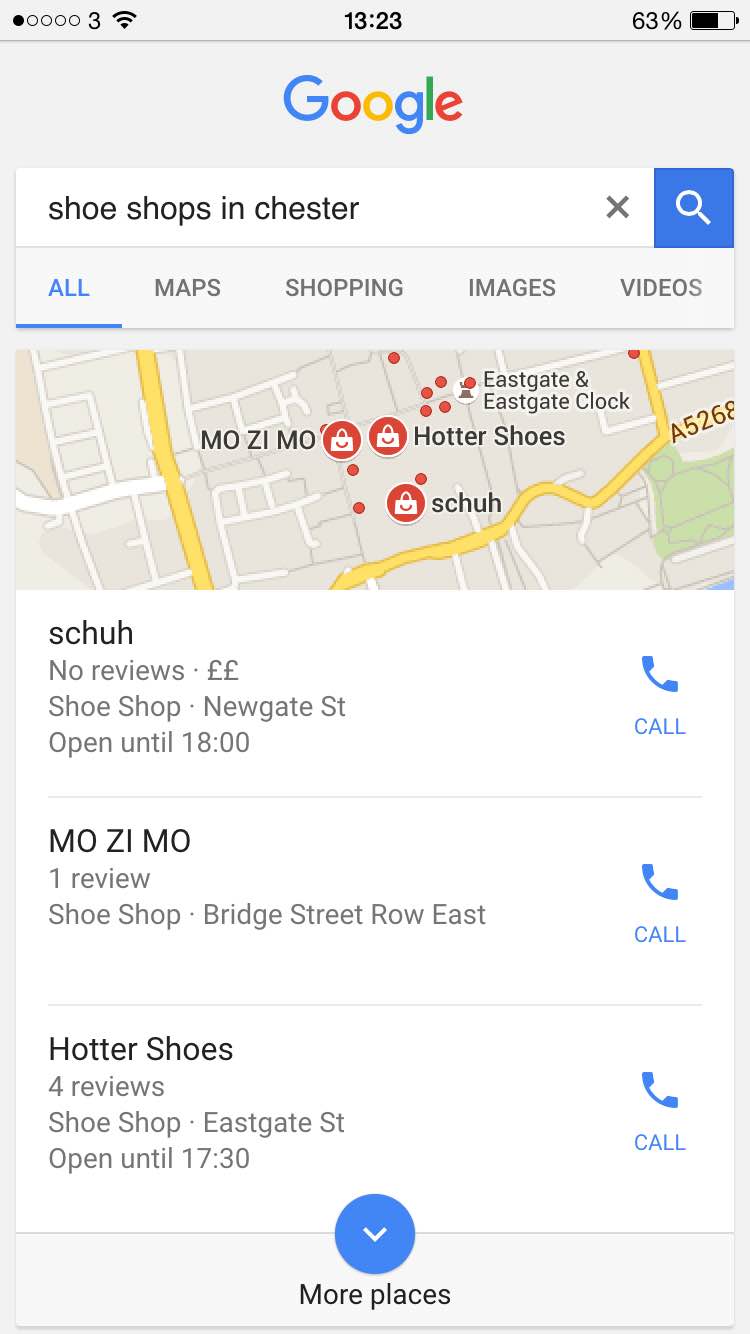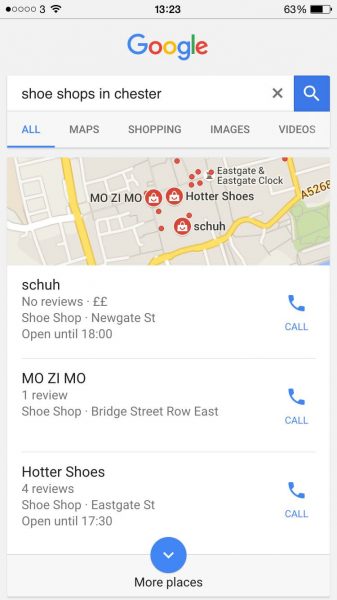 Examples of local search results on desktop (top) and mobile (bottom)
---
What are the main factors that influence local search results?
To perform well in local search results, you must adhere to traditional SEO best practice as per any standard campaign; however there a number of unique components that are aligned towards local SEO. Moz, a respected authority on Google's ranking criteria, collects data each year from industry experts about what they believe are the main local search ranking factors and assigns each of them a weighting:
---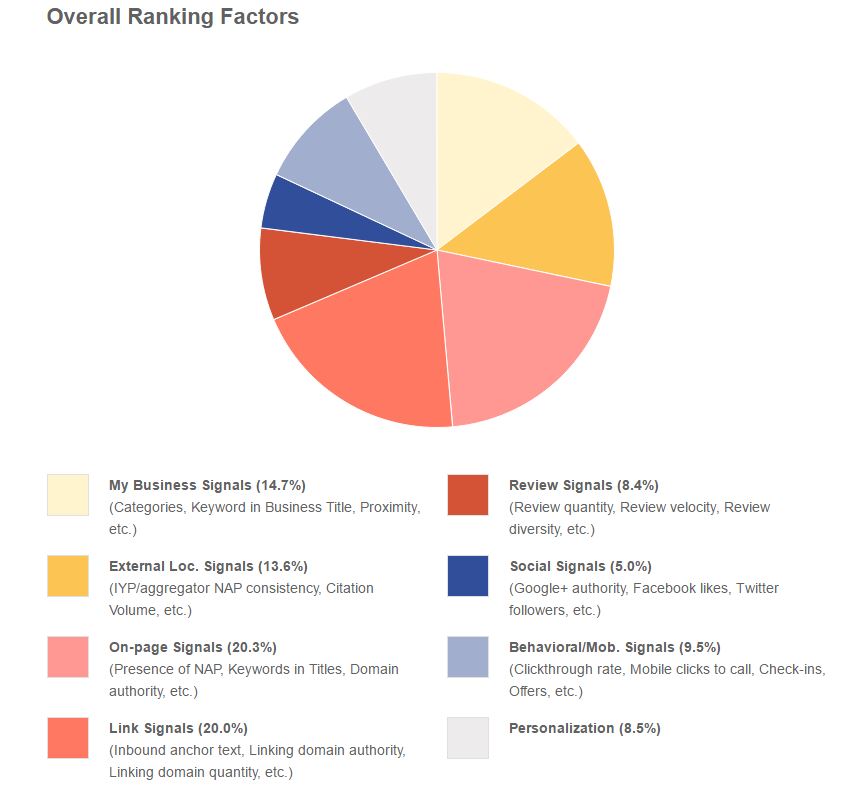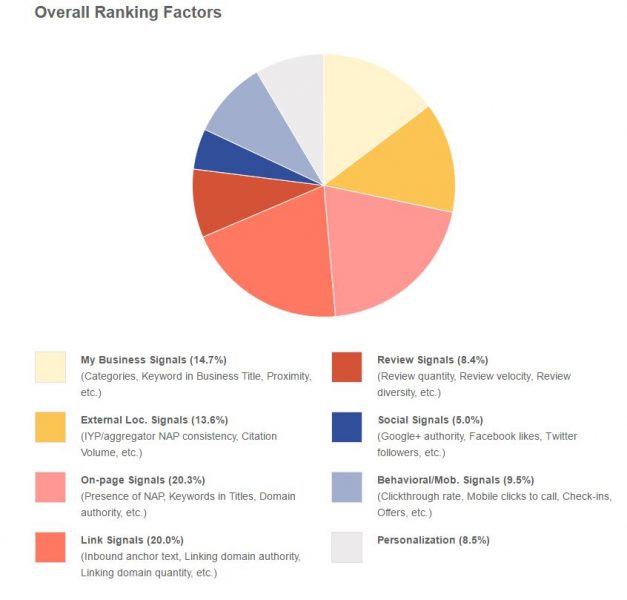 Source: https://moz.com/local-search-ranking-factors
---
As the chart above shows, there are a number of key areas to take into account and optimise accordingly – but as on-page signals account for more than 20% of influence on localised results, this post will focus on on-site optimisation and semantic markup.
How to optimise for local search queries
Name, address and phone number (NAP)
The NAP on your website needs to be identical to how it is shown on your Google My Business profile page, as it's critical that Google categorises you as the same organisation. This is the case for both single and multiple location pages. The information can be shown anywhere on the page, but the footer is most common for single location businesses.
If for any reason your information such as your phone number or email address is shown as an image, ensure it has a corresponding alt tag with the information being shown in either text or number format and have the phone number displayed elsewhere on the page.
Keyword optimisation
As in the case of conventional SEO, you should optimise your landing pages for local terms. Make sure that your business name, targeted local keywords and the business location are included on all landing pages in all of the significant on-page locations. This means that each element should be included in:
Meta title
Meta description
Opening H1
Image alt tags
On-page copy
However, as in the case of standard SEO, keywords should appear naturally in the copy.
On-page content
An important aspect of local SEO is ensuring that the copy across your website is high quality and extensive. In the case of local SEO, this must be the case on all local pages on your website.
Location-specific landing pages should ideally be 300 words in length and include information about the local area. If you have multiple local pages on your website, you have to ensure that each page has unique content.
Embed a Google map
Each location landing page should have an embedded Google Map based on the business address. Embedded maps can be easily re-sized to fit around copy on the page and not only does this provide good user experience, it also provides Google with vital local based information about your organisation. When setting up this feature, make sure that your address matches that of your Google My Business listing.
Semantic markup
When optimising your website for local SEO, it's critical to optimise your website with semantic markup. For local businesses, the markup of important information such as the business address, telephone number, opening hours and map data is important as it allows Google to understand the context of the information shown on the page.
An example of local schema markup, using Schema.org, and the corresponding local listing on Google can be seen below:
---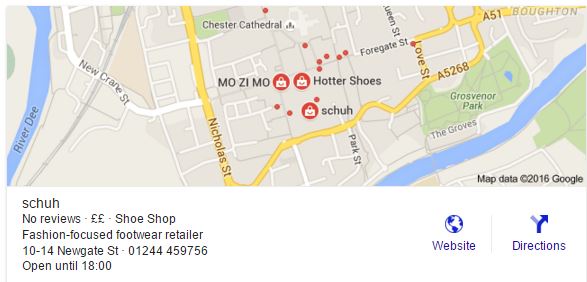 ---
Want to learn more about on-page optimisation? Download our complimentary cheat sheet…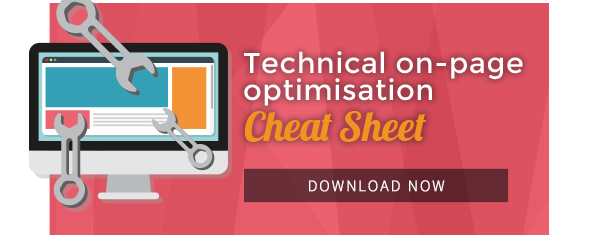 Alternatively, contact us today to receive a free, bespoke SEO review.