The march of the Penguin
Oct 14th, 2016
Making its first appearance on the 24th of April 2012, the Penguin algorithm update was one of Google's most important steps in battling link spam and the gaming of search engine results pages
---
Although the last few years have seen Google seem to step up the changes to SERPs and various algorithm updates (Mobile Friendly, Pigeon, Hummingbird to name a few), there have been few updates as important in the combating of black hat SEO techniques that were prevalent early on.
Designed to penalise the manipulation of SERPs through link spam, link farming and sites with inorganic or poor link profiles, the Penguin update gave the algorithm real bite when it came to protecting the integrity of results pages, rewarding followers of webmaster guidelines and also improving user experience (UX) by increasing the focus on useful pages with authoritative inbound links (from pages with a good domain authority [DA] and a good link profile of their own).
Penguin 1.0
The first appearance of the Penguin algorithm update was on 24th April 2012, it impacted around 3.1% of queries, specifically penalising the black hat SEO techniques that manipulated rankings using negative link building techniques (such as link farms).
---

---
Penguin 1.1
Following relatively quickly on the heels of the first update (comparative to the waits for later versions) in 26th May 2012, Penguin 1.1 impacted less than 0.1% of all searches and was essentially a refresh of the same Penguin algorithm.
Penguin 1.2
Another quick, and relatively small, update occurred on the 5th October 2012, this time impacting around 0.3% of queries – again, this represented a refresh rather than a newly implemented Penguin.
Penguin 2.0
On the 22nd of May 2013, impacting 2.3% of queries, Penguin 2.0 was announced – featuring a new, major update to the Penguin technology. With an accompanying video from Matt Cutts this was a new breed of Penguin, diving deeper even than the original and noticeably effecting any more webmasters and SEOs.
---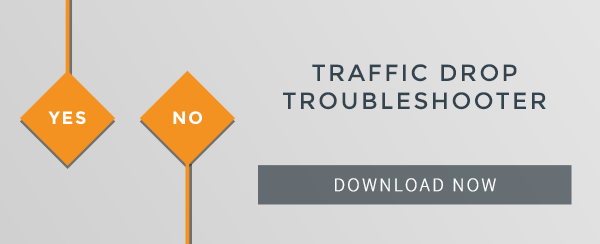 ---
Penguin 2.1
A further refresh, on the 4th of October 2013 (impacting around 1% of queries), of the Penguin 2.0 technology was another mercifully quick refresh, allowing webmasters to assess their changes – though these relatively speedy refreshes were generating a false optimism of the regularity webmasters and SEOs would soon become accustomed to.
Penguin 3.0
Penguin 2.1 was the first update that caused webmasters a little concern with the length of time it took to arrive. With the algorithm requiring a refresh before efficacy of updates could be measured, a lot of webmasters were left holding their breath until, on the 17th of October 2014 through to the 1st of December (impacting less than 1% of queries), Penguin 3.0 arrived.
Penguin 4.0
With a wait of almost two years and numerous false dawns in the interim, on the 23rd of September 2016, the announcement of the fourth and final Penguin update – Penguin 4.0 was announced. Fantastic news for webmasters and SEOs, Google announced that the Penguin algorithm had finally become part of the core algorithm and that, therefore, updates would occur on pages as and when they were crawled (for more information and some tips from the Click Consult team, check out see our recent blog on the subject).
With this comes the end of an era – there will be no more announcements, according to Google, regarding Penguin. It has been four and a half years with some sharp intakes of breath and other breaths held, but with the arrival of Penguin 4.0 comes the end of the long waits to see whether efforts have paid off, and now we wait to see what Google has in store next.
---
Noticed a drop in your traffic? Want it to be handled by experts? Contact us today. Or for more actionable insights on all aspects of search marketing, check out our extensive catalogue of resources or our blog.