When it comes to search and digital marketing one of the most commonly neglected aspects of a strategy is  the ability to understand and evaluate raw data and then adapt the strategy to make performance stronger in the future. Some brands think that if their goals or KPIs have been ticked and their initial targets have been met or exceeded, then their work is done.
The nature of the Google algorithm and the increase in competition online means that you constantly have to tinker with the strategy, expand your audience and alter your targets.
One of the best ways to inform your SEO strategy is to look at Google Search Console Data Reports and learn from them. This guide will look at some of the information you can gather from Search Console and some of the things you can implement off the back of it.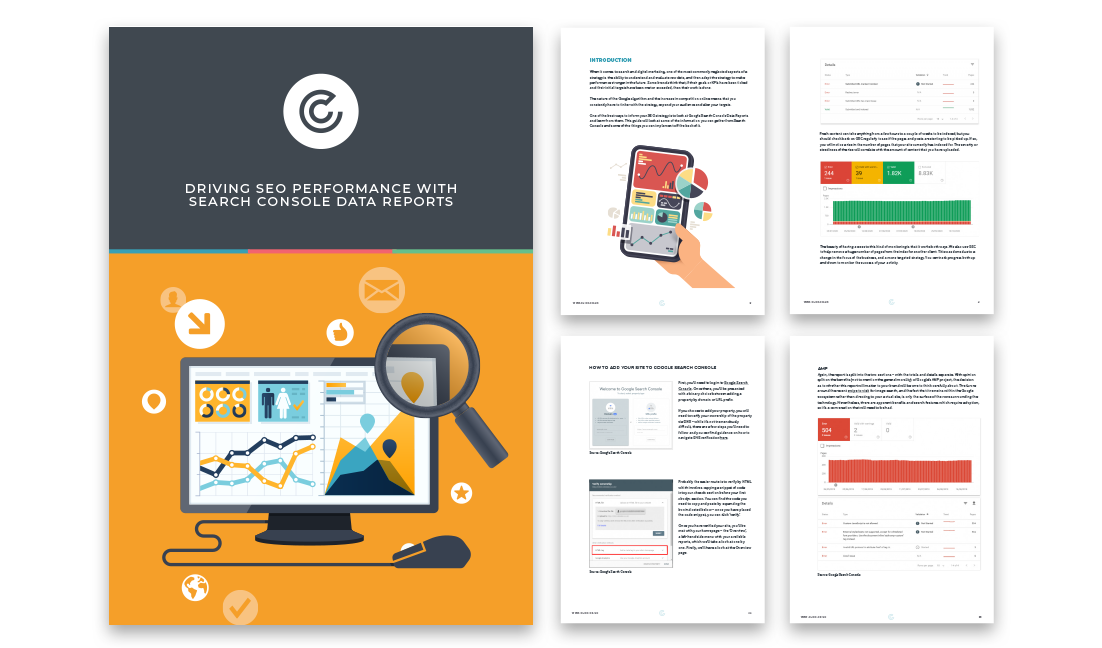 The 'Driving SEO Performance with Search Console Data Reports' eBook includes the following sections:
What is Google Search Console?

Who should use Google Search Console?

What are the benefits of using Google Search Console?

Types of report and how they help future strategy
And more…
Tackling the question of whether your strategy is working is faced by three main problems – what we need to measure, how we measure it and how we communicate those measurements to stakeholders.
With sufficient preparation at the start of a digital project – whether it's paid media, organic search or social media – there should be little question by the end as to whether the strategy decided upon was a success.