There have been a lot of ups and downs this year, making any opportunity to keep in touch with consumers extra important – and that's what the latest GMB updates were about
The announcement of a premium Google My Business offering, may have taken the headlines, but there have also been a number of updates and new functions added to the platform to tackle the needs of brands during the pandemic.
While GMB is perhaps most useful for SMEs, the updates that have been introduced are mostly aimed at helping brands to communicate quickly and directly with consumers from the SERP – and are therefore a fantastic opportunity for brands of all sizes.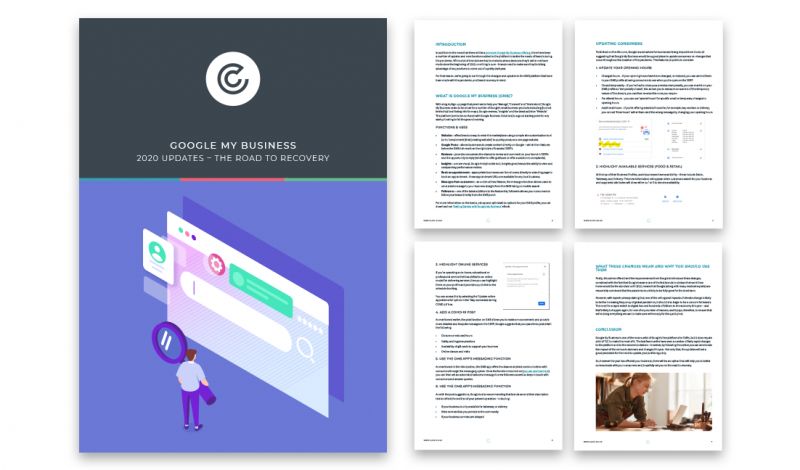 'Google My Business 2020 Updates – The Road to Recovery' includes sections on:
Update your opening hours
Highlight available services (food & retail)
Highlight online services
Add a COVID-19 post
Use the GMB app's messaging function
Editing your business description
Hours and services disclaimer
Healthcare providers
Hotel owners
Keeping up to date
What these changes mean and why you should use them
Know someone that could use some help communicating with consumers? Why not share this with them on social media?
As a free platform, Google My Business is a real asset for SMEs, but it does require a bit of TLC to make the most of it. This eBook seeks to offer a little advice on how you can use GMB to help ameliorate the impact of the various lockdowns and changes this year.
However, whatever this year has brought, there will likely be an option that will help you to better communicate with your consumers and, hopefully set you on the road to recovery.