Mobile search surpassed desktop some time ago, and Google has prioritised the mobile search experience. If you're not optimising your online strategy for mobile devices, then you need to start – and soon
---
You may have heard of the Mobile-First Index, but surprising numbers still have no idea what it means for their business or how to tackle it.
Mobile has been the centre of Google's algorithmic updates for a while now, from Hummingbird's refocus on latent semantic indexing (LSI) to the announcement and roll-out of Mobile-First indexing in 2018. Google is now officially telling website owners that it prioritises the mobile experience of your website when deciding where you rank.
Google is now actively demonstrating the importance of mobile search by basing their index on mobile, rather than desktop, versions of websites for the calculation of search engine results pages (SERPs). This means Google uses the mobile version of your site's content to rank pages, understand structured data, and to show snippets from those pages in its results.
This infographic charts the development of mobile, from the 'bricks' of the 80s, to the rise of the smartphone, to the present day and how voice search could expand the search landscape even further.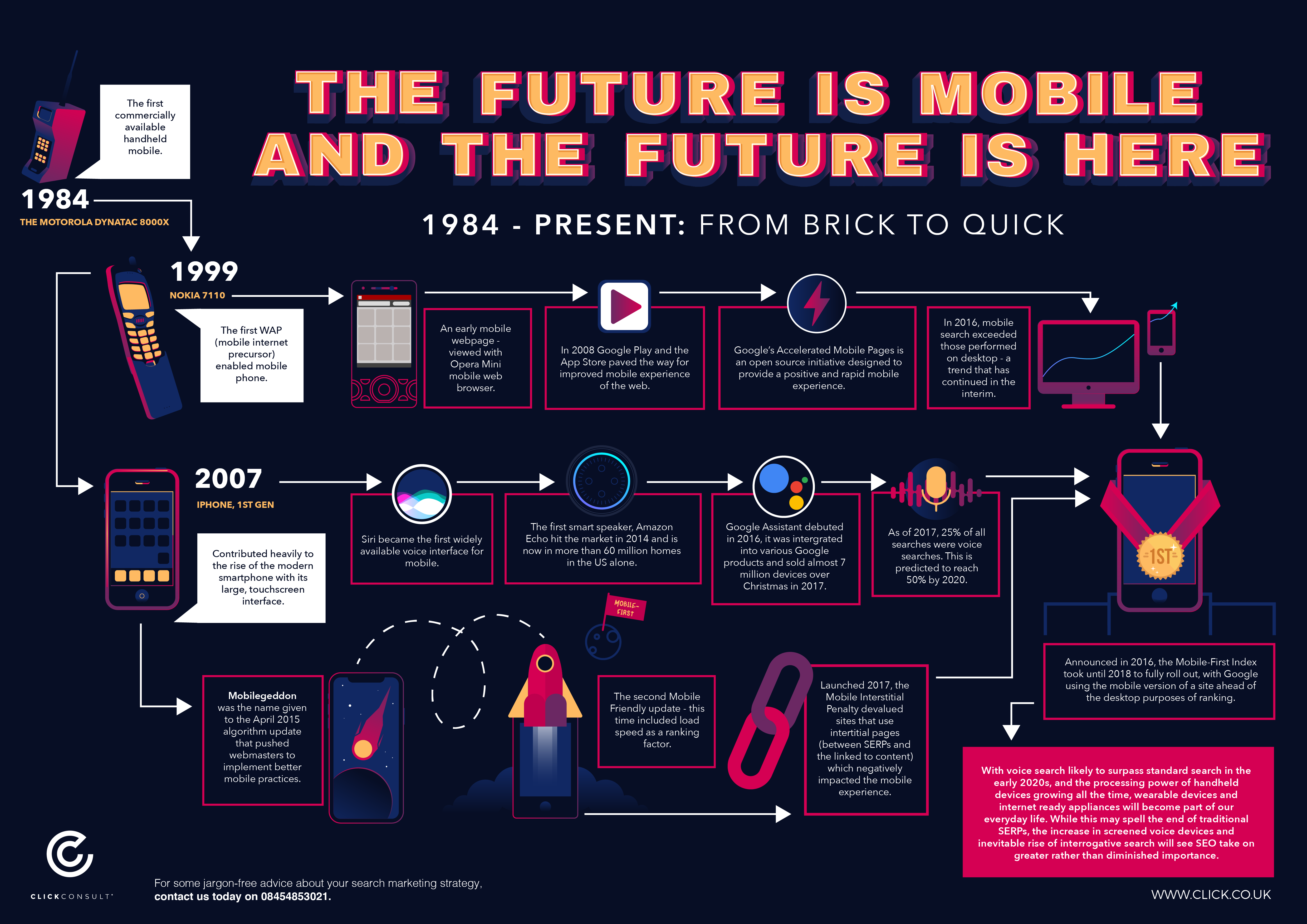 ---
For some jargon-free advice about your search marketing strategy, contact us today – or have a nosey at our other resources, or call us today on 0845 205 0292.