Errors creep in, different people take different approaches, and eventually you can end up with a functional but inefficient mess where there should be a Google Ads account.
We've put together a list of tasks that you should undertake when you inherit an account – but it also provides a checklist that you can follow with a new account to ensure that you're setting it live in the best possible condition from the start.
If you need more information on other aspects of paid search, you can check out our PPC Uncovered series, but for now we're going to deal with an audit/set-up process that should have you firing on all cylinders.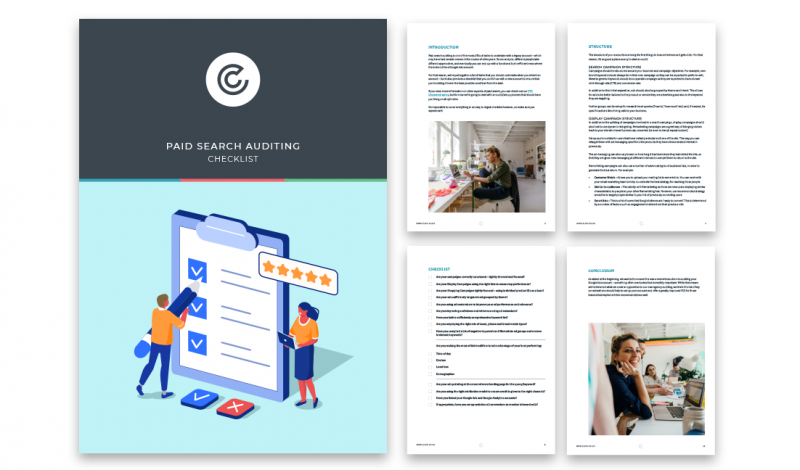 The 'Paid Search Auditing – Checklist' includes sections on:
Structure
Ads
Ad customisers
Ad extensions
Keywords
Bid modifiers
Landing pages
Attribution
Analytics linking
Website call conversions
Know someone that could use a guide for their Audit? Why not share this with them via social?
Whether you're taking on a legacy account or starting out on your first paid media account, we feel the points covered here will help you to make the right decisions about how you do it, leaving the account performing as best it can.
Once you're done here, why not check out our other resources? Whether you're looking for further information on paid search or moving on to social or SEO, we've got you covered.
But, for now…