In the last few years there has been a rise in the number of brands taking up paid social as part of their lead generation strategy.
The effort you put into social is multiplied far more than with other channels and it allows you the opportunity to connect and grow your audience faster than other, more technical, aspects of search and digital marketing.​​​​
Understanding the benefits of social media to your business, and devising and executing the perfect strategy could be the difference between success and failure, helping you stand out in a busy market.
Without question, businesses can increase the reach of their paid advertising, or give their social media campaigns a boost, by adding paid social to their strategy, which is why we have published this eBook.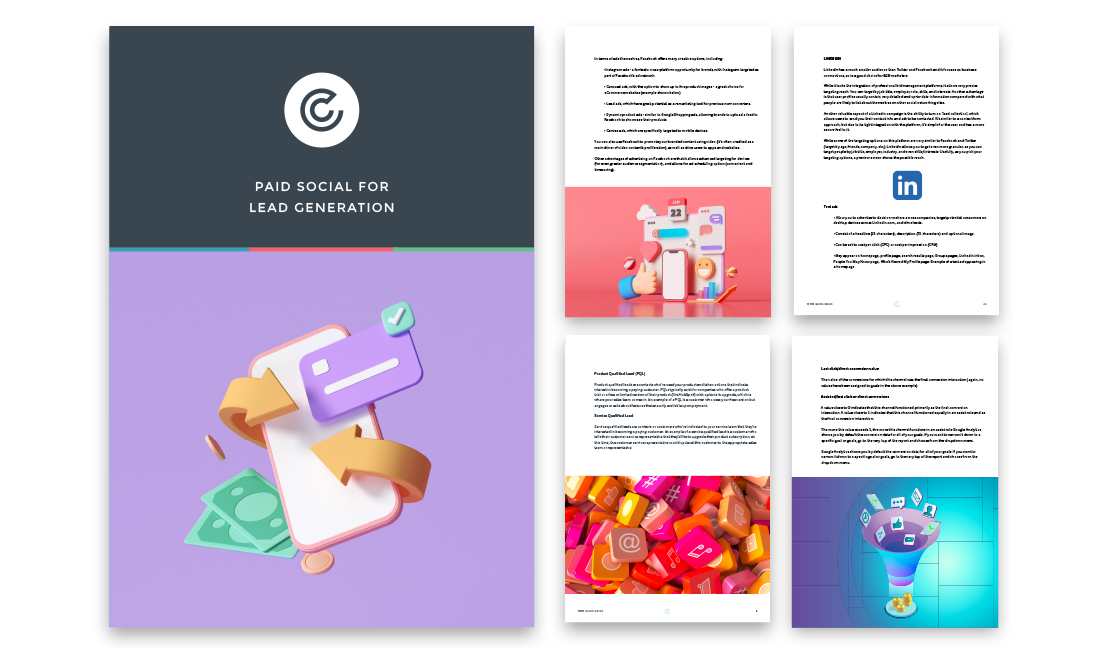 Our latest Paid Social for Lead Generation eBook includes:
What is paid social?
Understanding lead generation
Paid social benefits
Tracking conversions
And more…
Analysing your performance is not about (or not only) demonstrating how well you have performed, your reports should also be capable of providing insights in to and opportunities for improving your campaigns. There's a lot to be said for providing a positive ROI – but not if it comes at the cost of missing opportunities to improve.
At Click Consult, we know that analysis can be the key to making a good account great, and we hope our latest eBook will help you to keep improving.