Whether you're just curious about how the ads you see seem to be so relevant (or if things have gone badly, how irrelevant), or you want to know what kind of ads are best suited to each stage of the conversion funnel, this journey should explain what you need to know
Click Consult was among the first UK providers of PPC service to clients and throughout its many years gathering experience, it has learned a few things. The below infographic gives a quick and easy reference to the three, simple sections of the conversion funnel and how they relate to the buyer's journey:
---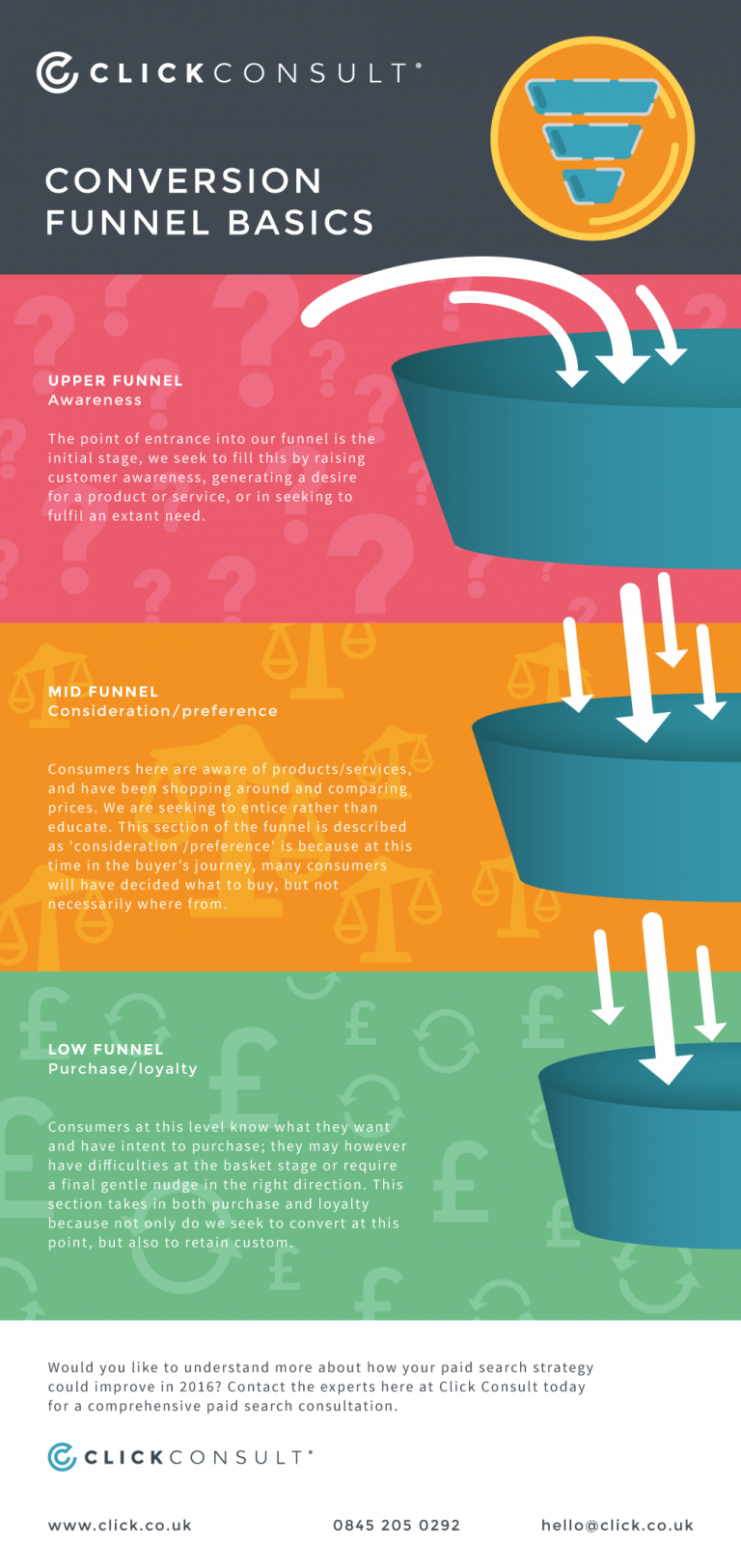 Share This Image On Your Site
Click Consult have produced a step by step exploration of a fictional buyer's journey, featuring helpful descriptions of key PPC marketing terminology and how each variety of ad can apply to each step, right up until conversion. Using this handy document, you can find out not only where and when particular PPC methods are applicable, but how to use each to your advantage. Find out where and when to use:
Shopping Campaigns
Search Campaigns
Remarketing
Display Advertising
Social Media Paid Ads
Not only this, but find out why these ad types work the way they do, how they target consumers and how to better use them to influence a buyer's journey and increase the rate and value of conversions for your brand.
Click Consult is always looking for the best ways to communicate our years of experience. This document, with easy to understand definitions and graphics, seeks to help build understanding of the buyers journey and help brands to maximise their ROI with better targeting for each step of the journey. If we've missed anything, or you need some further information, feel free to contact us at any time.