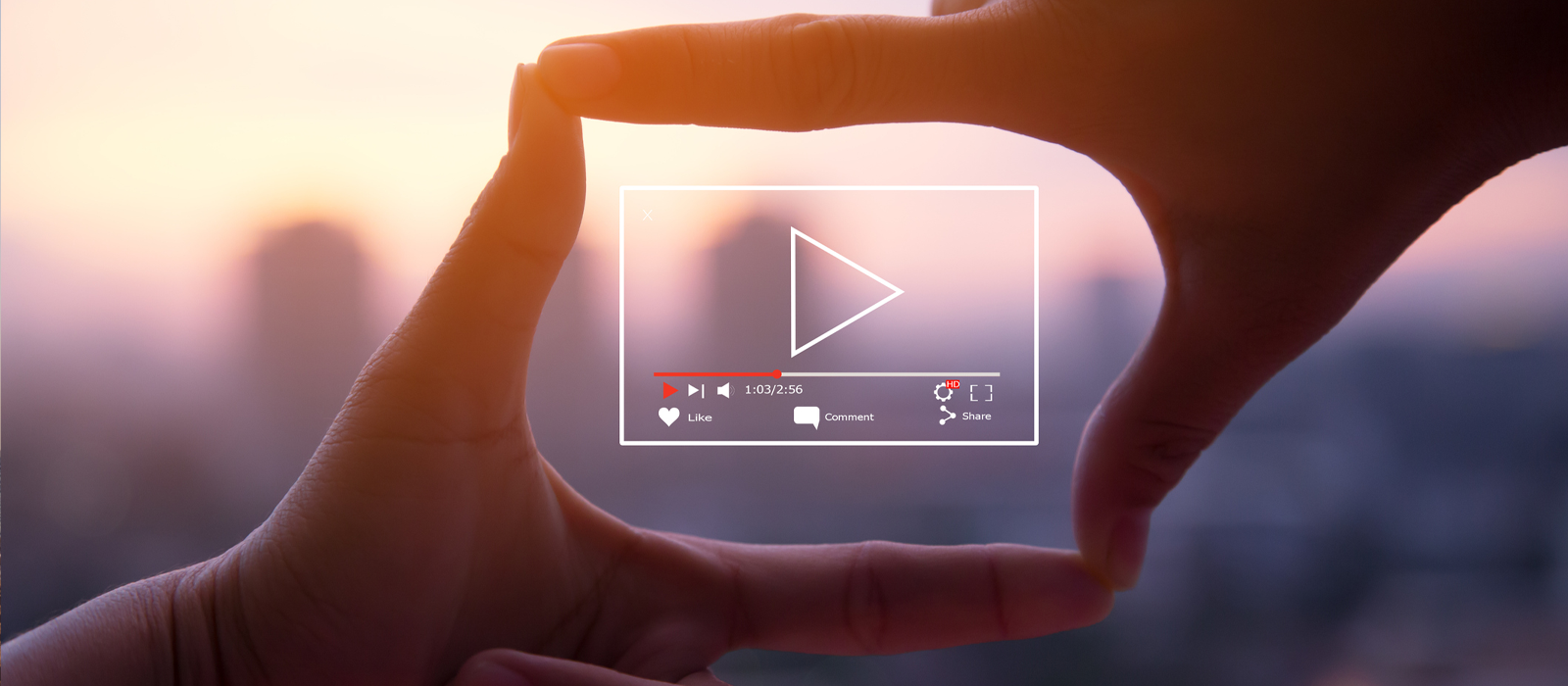 Video marketing is driving brand growth
Jul 31st, 2019
Marketing spend on digital video continues to accelerate, with an increase for digital video budgets by 25% year-on-year
---
Despite some reports suggesting that marketing budgets are flatlining amid political and economic uncertainty, video advertising has been a major growth driver for brands over the last five years. Advertisers across the globe say they will spend 25% more on digital video in 2019 than they did last year, with an average spend of $18million.
Remarkably, nearly two thirds of digital budgets are allocated to video, and nearly three quarters of buyers are planning to increase their digital video ad spend in next 12 months, according to the IAB's latest global study.
Video contributed a third of overall digital display revenues in 2018, growing nearly three times faster than non-video display.
This increase is being seen across all sectors; however, Media & Entertainment (perhaps not surprisingly) is leading the way with a video budget increase of 75%, followed by Fashion & Apparel at 45%.
In-stream vs out-stream
In 2018, out-stream video grew by 44.7% on average, compared to in-stream at 19.7%.
In-stream is probably the most familiar system for placing video ads within a relevant video context, and involves standard pre-roll, mid-roll, or post-roll ad placements.
An example is YouTube's TrueView in-stream ad offering, where an advertiser plays when a viewer watches the ad for at least 30 seconds or to the end of the video (whichever is shorter) or clicks on a card or other elements of the in-stream creative: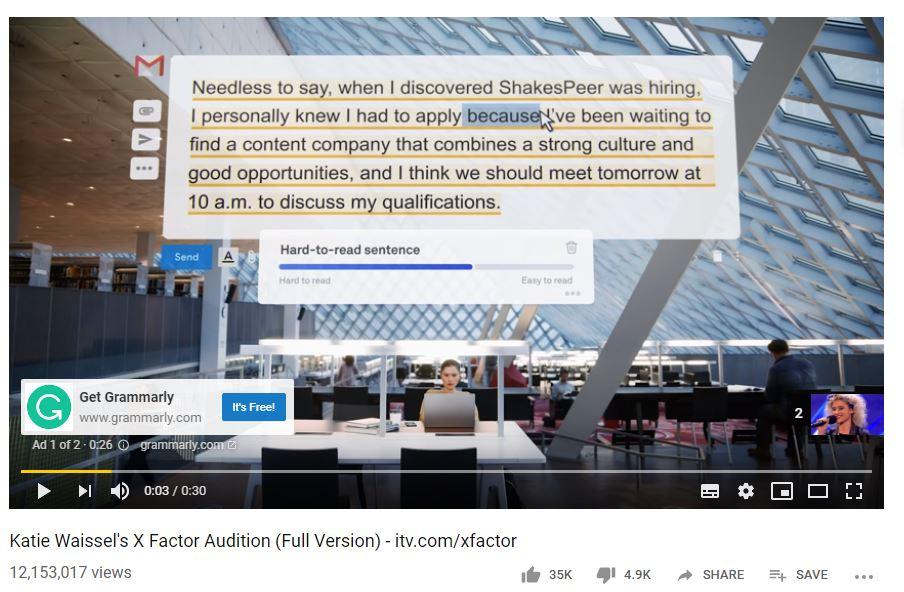 Out-stream means video that appears outside of a video stream, like in editorial content or a social feed, in the contextual format of a page and plays when the user triggers the video by scrolling. The biggest advantage is that there are no limits to where your as can be placed. if a user scrolls away from the unit, it will automatically pause playback of the ad content, and they are less vulnerable to ad blockers. Research by Millward Brown Digital found that out-stream formats had a 25% higher average visibility duration (the amount of time the ad was visible on the screen).
Dr Daniel Knapp, Chief Economist, IAB Europe, said: "Mobile, video and social continue to drive growth, with mobile now closing in on 50% of both display and search, and video accounting for a third of all display. These formats and environments reflect consumer engagement with a range of devices, for entertainment, utility and connection, demonstrating the diverse power of digital advertising to influence consumer decision-making."
Social media and video
Social media is having a significant effect on advertisers' attitudes regarding budget allocation: 7 in 10 advertisers currently use influencers in their digital video advertising; another 9% plan to in the next year.
More than a fifth (22%) of digital video spend will go to social media, with 18% going to online TV shows.
Why is video marketing so popular?
Video is becoming a dominant force in the digital marketing universe, allowing marketers to quickly engage with their audience in-stream. The scale of reach and targeting offered by social, along with increasingly intuitive in-platform advertiser interfaces and metrics, means paid social has never been a more attractive option to complement your organic social activities.
A study by content specialist Dreamgrow found that the average click through rate of video ads is 1.84% – a higher CTR than all other digital ad formats and highlighted a 15-second non-skippable YouTube video ad often has a completion rate of 92%, and that a skippable video ad returned a 9% rate.
---
Find out more about how to use video as part of your marketing strategy by downloading this free eBook!