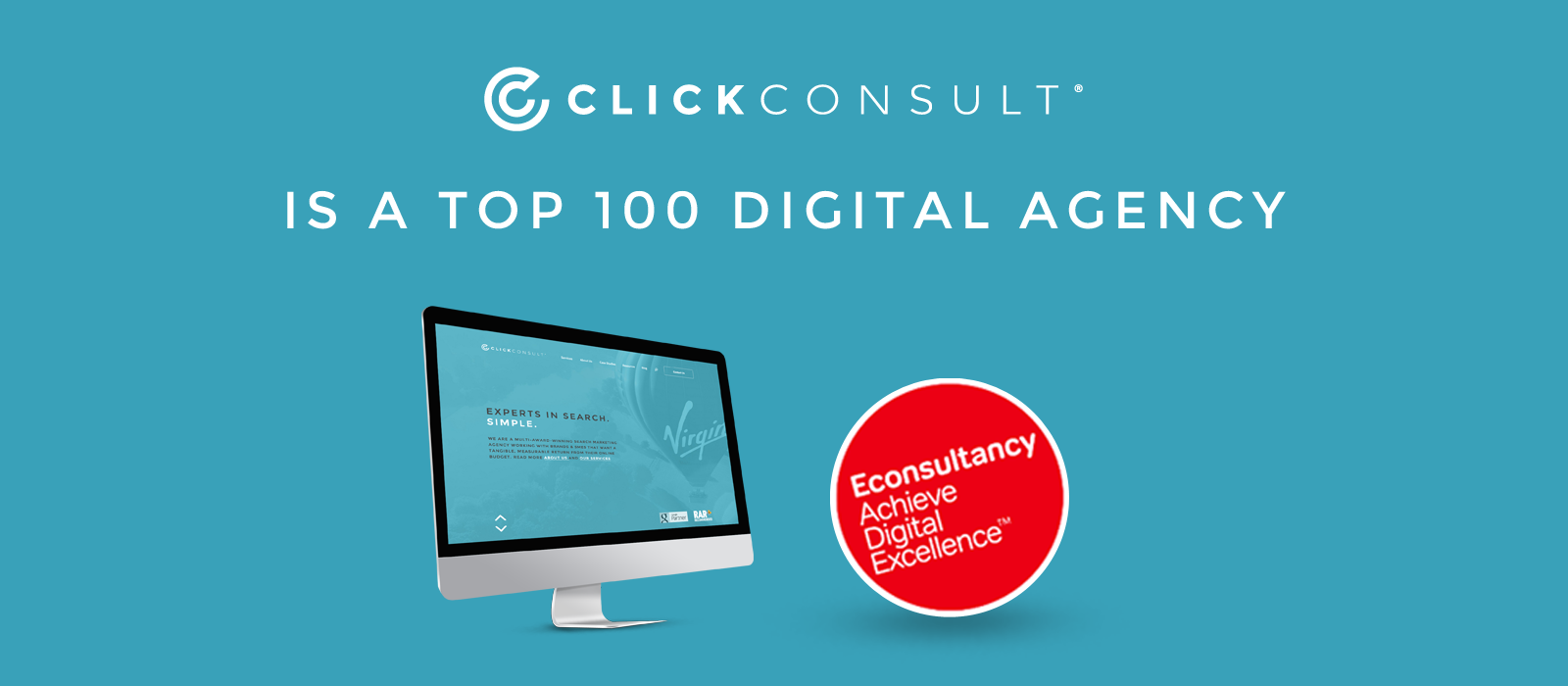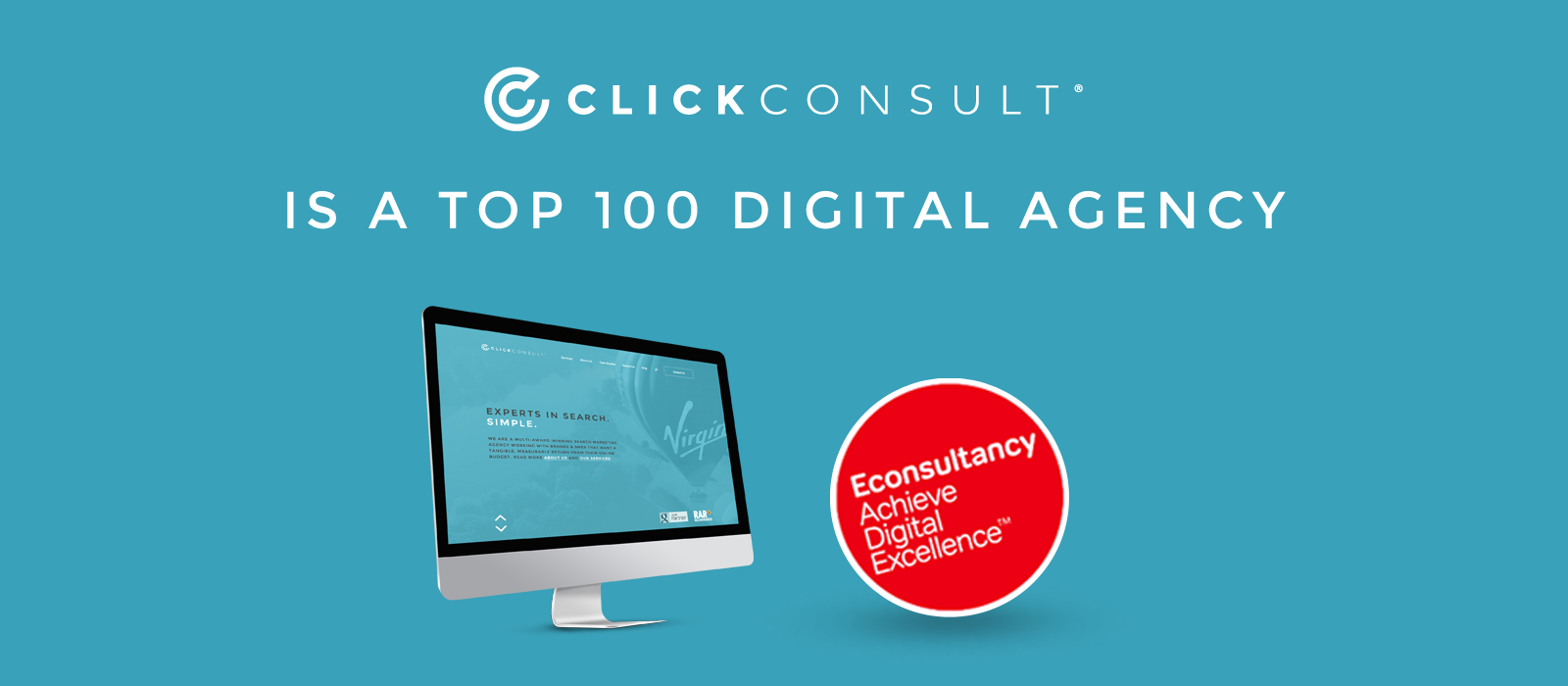 Click's the North West's biggest fee earner for SEO
Jun 19th, 2015
We're thrilled with our ranking in the Top 100 Digital Agencies Report 2015 from Econsultancy, which makes us the top North West agency for SEO turnover and 6th in the UK

---
The Top 100 Digital Agencies Report lists the UK's top 100 digital marketing, design and build, technical and creative agencies and ranks them according to their fee income as a result of their UK digital activities. It features in-depth analysis and commentary on the state of the industry, along with useful information to help client-side professionals choose the right partner to help achieve their business goals.
How we compare
Click Consult sits in 8th place on the ranking chart for SEO, with £3,740,000 of our annual digital fee income of £4,400,000 being attributed to our multi award-winning organic search service: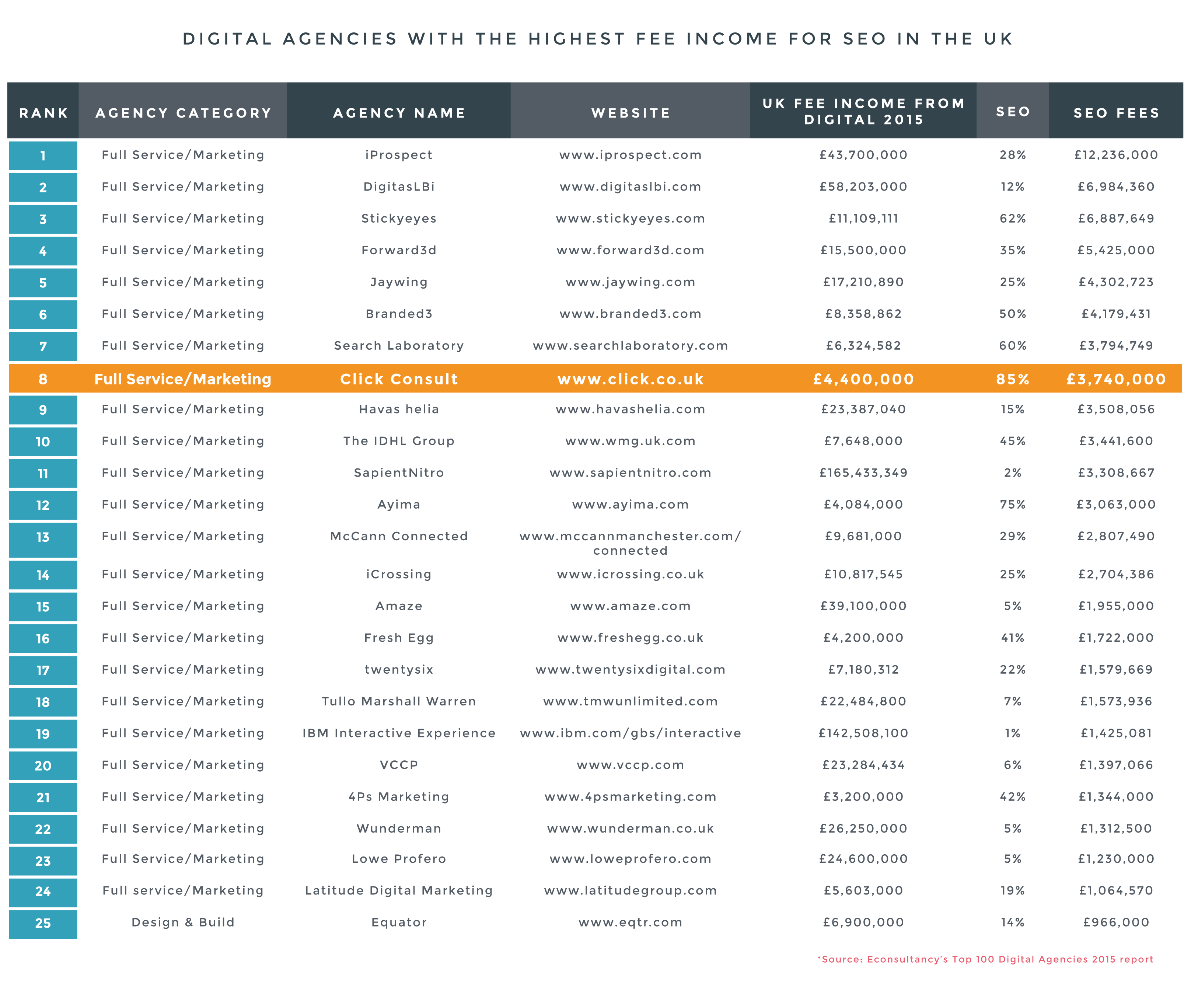 Regionally, we're the top North West agency in terms of SEO turnover: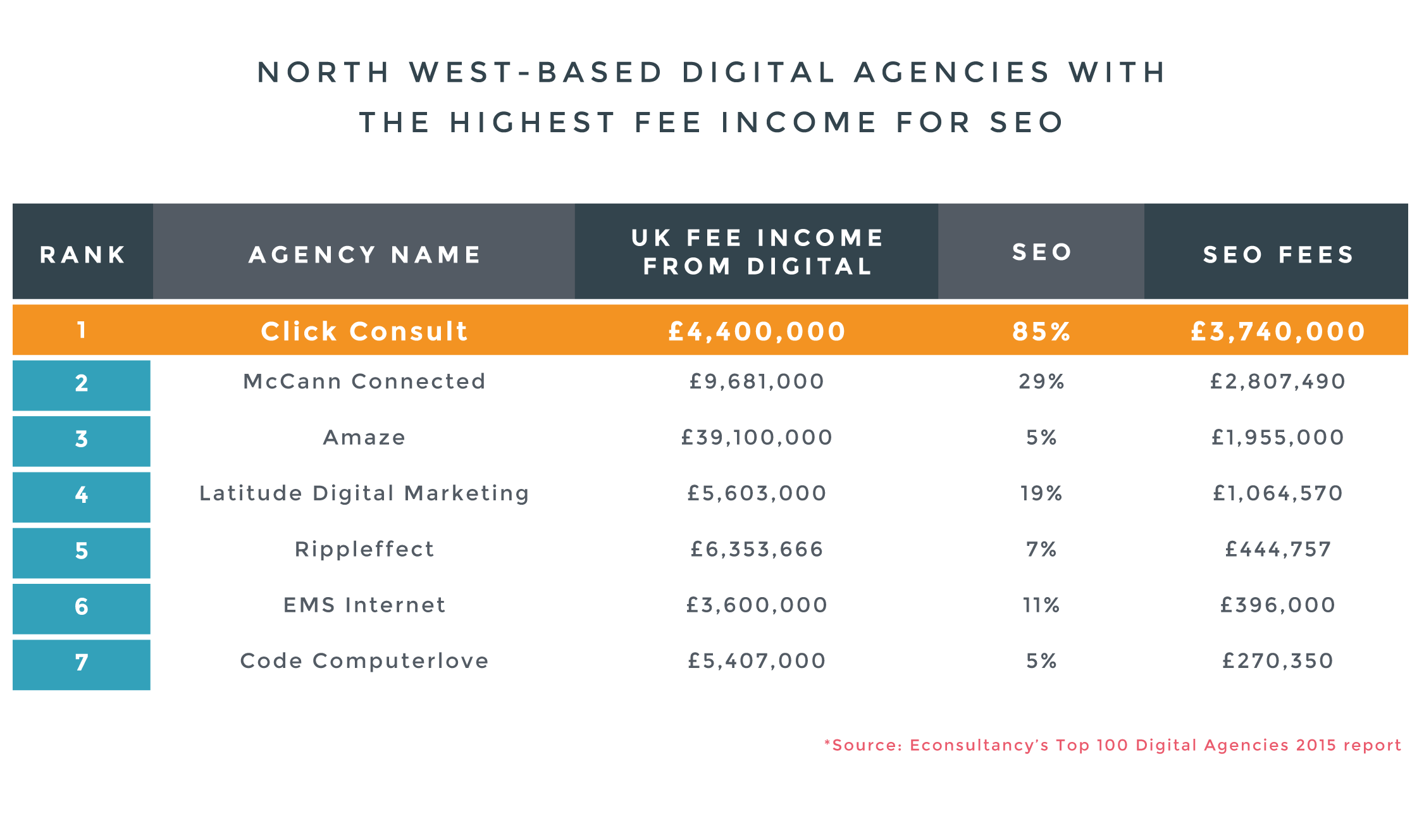 And, out of the top fee income earners for PPC in the UK, we rank 21st, with £528,000 of our annual turnover being driven from our established paid search service: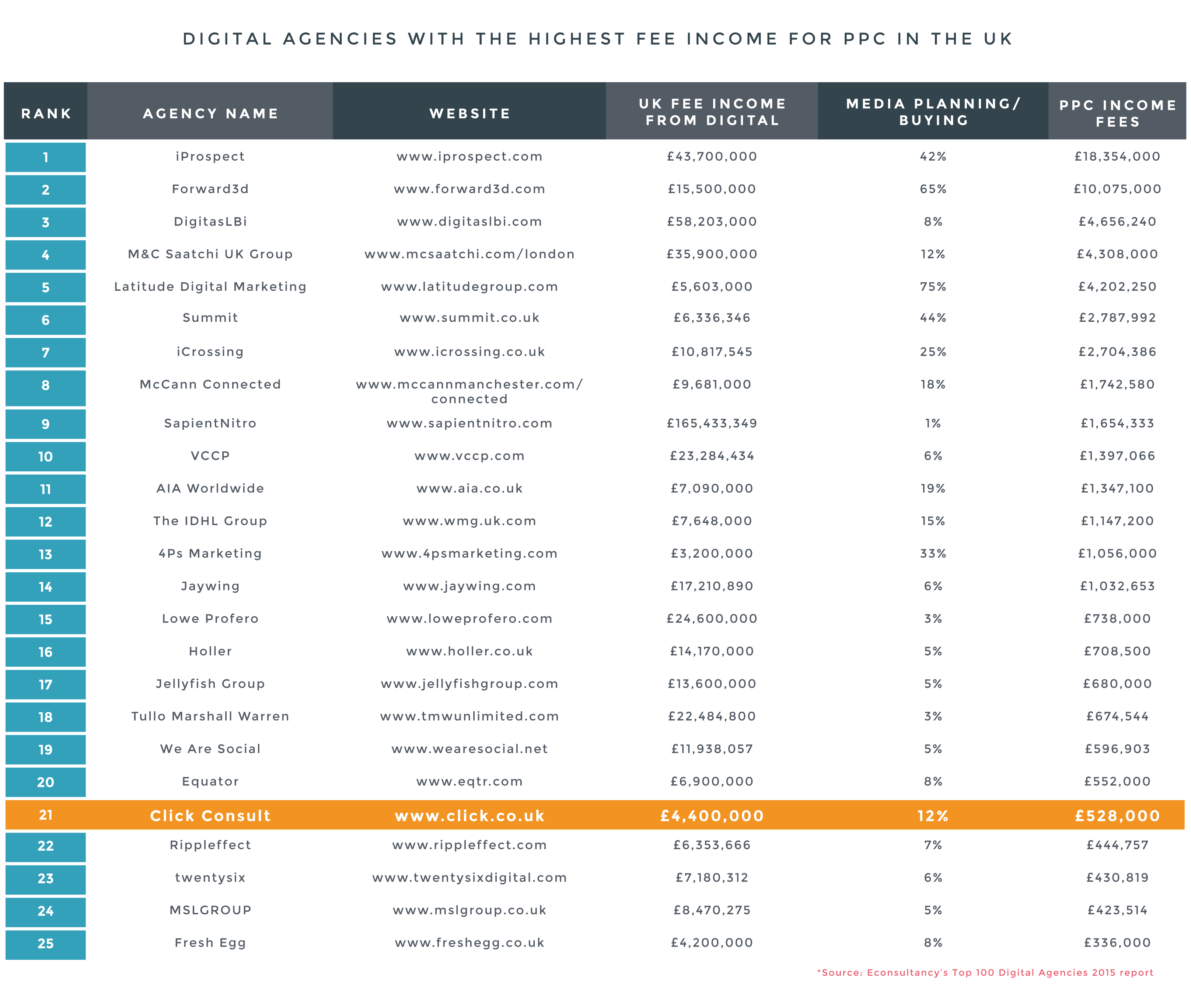 ---
Econsultancy, which provides professionals with the chance to source supplier and gain insights and advice, has this year also launched an interactive agency navigator tool to assist client-side marketers source a digital agency from those featured in the top 100
---
Our Founder & CEO Matt Bullas said: "It's fantastic that we once again feature in Econsultancy's top 100 list and we're particularly proud to be one of the highest fee income earners for both SEO and PPC services in the UK.
"The news comes hot on the heels of Click being named as one of the UK's top 20 search marketing agencies by The Drum and reaching the final of the Online Retail Awards for our SEO work with LloydsPharmacy Online Doctor. What a great testament to the hard work of the whole team here at Click."
---