Reconnect with your website's visitors and maintain top-of-mind awareness with an effective remarketing campaign
---
One of the most popular types of display advertising is remarketing. This strategy allows you to show content to users that have previously visited your site, used your mobile app or interacted socially with videos on your YouTube Channel.
Remarketing ads serve as a great opportunity to reconnect with users and encourage them to return to the site and convert on their second visit. We tailor our remarketing ad messages exclusively to different user segment groups depending on previously demonstrated level of engagement, pages viewed, source the users entered your site through or activity they performed on the site.
Those wanting to take their remarketing one step further can ultilse dynamic remarketing ads. These are the most personalised ads, showing users the exact products users have been viewing during their visit to your site. This type of ad can also be utilised by certain lead generation business sectors.When a user visits your webpage, cookies track information about their visit to determine their interests. We can then target those prospects across third party websites, encouraging them to revisit the kind of products they're interested in. Remarketing ads could include an added incentive to re-engage your prospect, such as a discount or special offer.
Our remarketing model has a range of segmentation options, providing complete control over who can view your ads. Below is a selection of the remarketing methods we use at Click Consult.
Non-converters – A user has demonstrated their interest in your website by visiting various pages and browsing certain products, but they haven't yet converted into a customer. Leveraging the Google Ads platform, we can target such users by segmenting those with long session durations or a high number of pages visited.
Cross-selling – If a user is looking for a new outfit and bought a dress from your website, but no accessories to go with it, we can target that user with remarketing ads to cross-sell your accessories range.
Time decay – A user may not always be swayed by the first ad that they see and may need a further incentive to revisit your site. Time decay ads enable us to display one ad within a certain time period and then display another within a specified timeframe. The second ad may switch to a stronger promotion or call-to-action.
---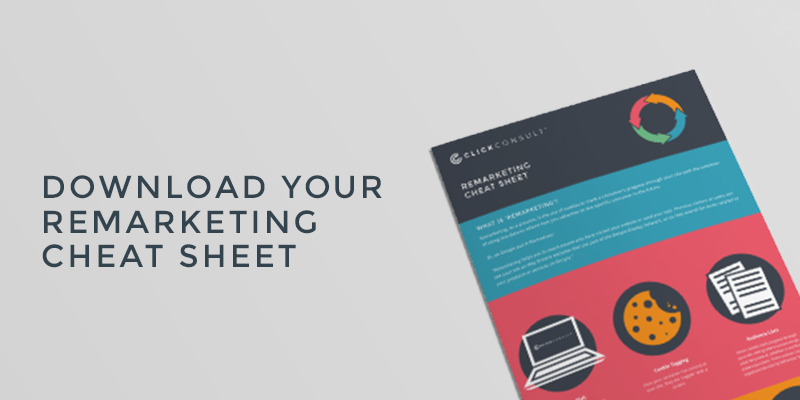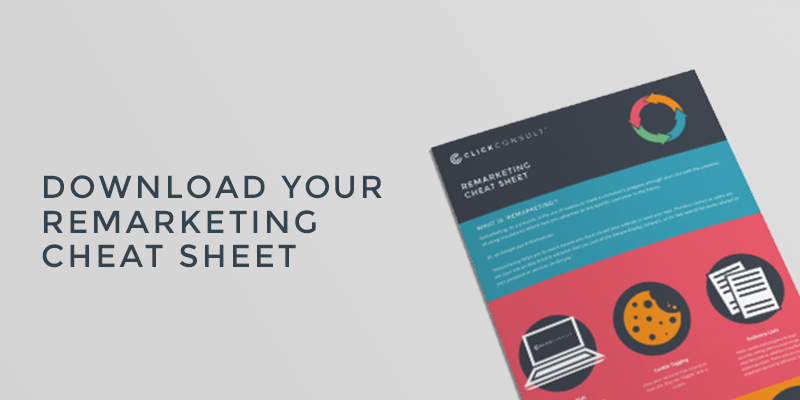 ---
Dynamic remarketing
This takes remarketing a step further, creating and delivering customised ads that contain the specific products they viewed on your site. Dynamic remarketing significantly boosts sales by reconnecting visitors with their past shopping experiences on your site and encouraging them to continue unfinished transactions.
---
We are specialists in programmatic display,

get in touch

to discuss your strategy
Associated Services to Remarketing
We use cookies to give you the best experience on our website. If you continue without changing your cookie settings, we assume that you consent to our use of cookies on this device. You can change your cookie settings at any time but if you do, you may lose some functionality on our website. More information can be found in our Cookie Info and Privacy Policy.