There are many benefits to choosing digital marketing as part of your strategy, but the main one is that it is the most effective way of reaching potential customers where they spend their time and money
---
In the current climate there is a noticeable increase in the amount of time people are spending online. This is both as customers making purchases, and as people conducting research into products and services.
Digital marketing allows businesses of all sizes (if they get their message, content and SEO right) the opportunity to level the playing field. Yes, we know that companies such as Amazon hold a large slice of the market and this is largely due to their budget, marketing and ability to offer next (or same) day delivery, but for specific products, there is no reason why the 'little guy' can't win. 
Digital marketing allows you to compete by exposing your brand to a wider audience on a much smaller advertising budget. When managed effectively, it gives businesses control over where and how they spend their money. When you have this kind of control and the data to support decisions, you make smarter ones and the returns are often better.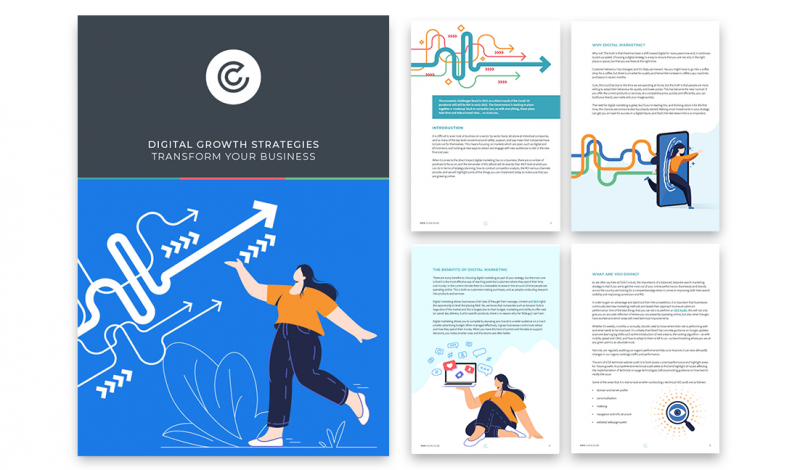 Our Digital growth strategies eBook includes:
What is digital marketing?
What  are the benefits of digital marketing?
Incorporating a new digital strategy
Expanding your audience
Researching the competition
And much more…
At Click Consult, we believe thorough analysis can be the key to making a difference, and we hope our latest eBook will help you to keep improving. There's a blank copy of our basic online competitor research sheet linked to in the eBook. We hope it helps!