Building relationships with relevant influencers who will share your content with their audience maximises your brand's exposure to a targeted audience, while also earning you valuable inbound links to boost your site's authority
Also known as outreach, this type of collaboration is so effective because there are benefits for all parties involved: the influencer receives engaging, high quality content bespoke to their own and to their followers' needs, while you get the visibility and the backlinks.
Success depends on working with the dual objectives of maximising your brand's exposure and adhering to the influencer's content needs. You need to invest time both in identifying influencers with the right fit – those who share your target demographic, and in developing a genuine relationship. Successful outreach is an ongoing process, not a one-off activity or transaction.
Influencer marketing gets results
LloydsPharmacy Online Doctor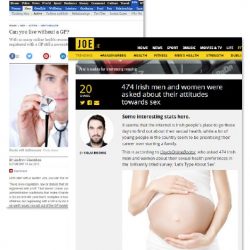 Our outreach campaign helped to improve the performance of lead search terms by enhancing the backlink profile of their website. We identified relevant influencers that would be interested in showcasing innovative content to their audience, and created a campaign to create a buzz round the brand, with placement driven by a combination of research, great copy & design, and the development of key relationships across the blogger, social and editorial community.
This strategy resulted in placements in The Telegraph amongst other relevant high DA blogs and websites that reached the targeted demographics.
Commercial results delivered:  a 144% increase in organic sessions and a 77.59% increase in organic revenue.
Chill.ie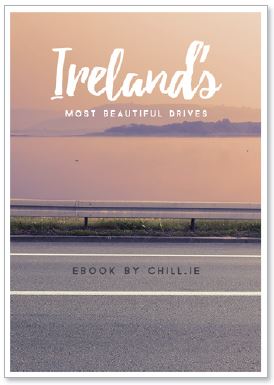 On behalf of one of Ireland's leading online insurance brokers, we collaborated with relevant, influential bloggers to create a bespoke magazine-style eBook exploring Ireland's most beautiful drives. We asked high-DA driving, lifestyle and family bloggers to share their favourite driving routes for inclusion and asked them to write a post linking to the eBook download and to the Chill.ie website.
This partnership approach fostered engagement and enthusiasm, and strong, authentic material to help endorse the brand and resulted in a high-level link building pattern supporting Chill.ie's online visibility.
The campaign earned numerous links with excellent DAs, and social posts from Chill.ie, featured bloggers and anyone who shared their posts reached 1 million impressions.
Influencer marketing integrates your content marketing, social media and SEO
Sounds good – where do I start?
Download this Influencer Marketing Cheat Sheet, which covers how to:
Identify and engage the right influencers
Build and maintain authentic relationships
Become part of an established community that interacts with your brand