Of all of the things that we look at when it comes to SEO one of the most important, and proven strategies is to optimise your on-page content to offer the best possible user experience (UX)
Search is all about appearing for the most relevant results at the right time. You want your site visitors to not only get the information they are looking for, but that when they get to your site they stay there and ultimately convert, regardless of your goals.
In the past we have covered both of these topics in great detail and we thought it wise, and timely, that we combine the two  and look at the considerations you need to make in order to get the most from your site.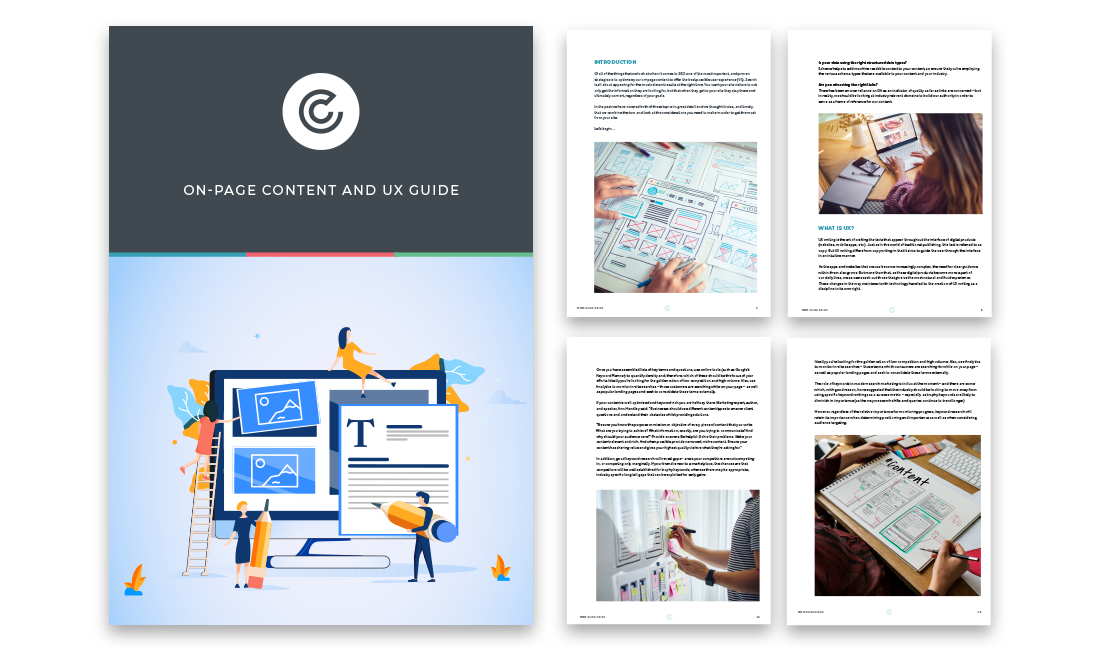 The On-page Content and UX eBook includes sections on:
What is on-page Content?
What is UX?
Top UX tips
Content and SEO
Why people search
How to optimise your content
& more…
When it comes to identifying how you are performing online analytics will paint some of the picture but today's marketer needs to be able to put themselves in their client's shoes.
In terms of SEO, it is essential that you dedicate a portion of your time testing your offering and making sure that you are being found in the right places and for the right keywords. If you aren't then performance will dip or could be none existent. The division of a marketing budget can be tricky and with so many brands, agencies, products and services all competing for your spend it pays to know what will work best. 
Here at Click Consult we are huge advocates of traditional search marketing and know that if you get the basics right and build campaigns that are bespoke to you and your audience you are more likely to see a growing client base and better returns.