Paid search (PPC) is one of the go-to marketing tactics for brands looking to reach a more engaged audience. The options available to you are vast and, if you are able to navigate the complexities surrounding this type of marketing, then the rewards can be huge.
In this guide we will look at PPC as a concept, the type of ads you can run, and the extensions and formats that can generate the best returns. So what are you waiting for? 
Let's begin…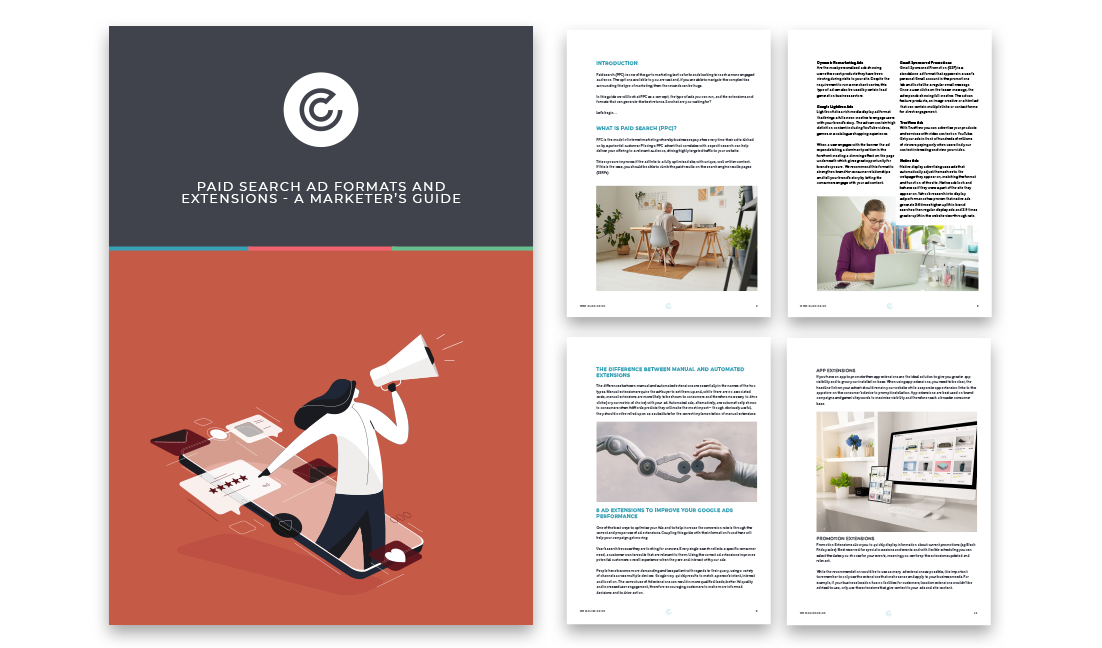 The 'A Marketer's Guide to Paid Search Ad Formats and Extensions' eBook includes:
What is paid search (PPC)?

What are the benefits of PPC?

Types of ads

Targeting options

8 ad extensions to improve your Google Ads performance

And more…
Know someone looking to get to grips with PPC? Why not share this cheat sheet with them via social media!