Ongoing analysis should be the foundation of your paid search efforts – even as automation becomes the norm
Automation is here to stay, and it's likely that there's more on the way. However, while there are plenty of positives in terms of both accessibility and performance – especially for SMEs that handle their own account – it's still important that accounts are consistently monitored and optimised.
However, for anyone that's looked away from Google ads for more than a few weeks, going back can often seem like learning a new platform. So we've tried to cover some basics and give you an indication of what to look for and where in Google Ads.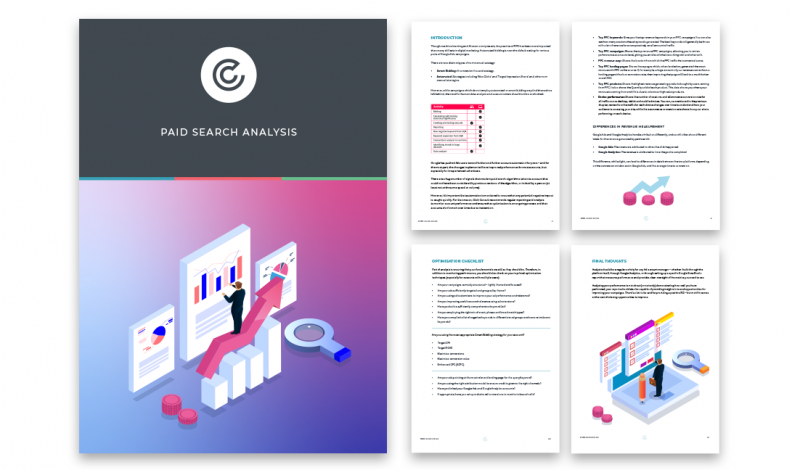 Our latest Paid Search Analysis eBook includes:
An overview of smart bidding
A refresher of vital metrics
Where to look for these metrics
Why analysis of each is important
A couple of custom metrics and how to add them
Analysing your performance is not about (or not only) demonstrating how well you have performed, your reports should also be capable of providing insights in to and opportunities for improving your campaigns. There's a lot to be said for providing a positive ROI – but not if it comes at the cost of missing opportunities to improve.
At Click Consult, we know that analysis can be the key to making a good account great, and we hope our latest eBook will help you to keep improving.