Paid Search is one of the most important parts of the digital mix, yet also one of the most difficult to master – for that reason, our Remastered PPC Uncovered series is a must have for marketers
We've put together a group of resources that will take you from zero to hero in paid search, taking the reader through the facets of PPC that matter most to ensure your brand is making the most of its budget.
From strategy all the way through to creativity, this eBook series will help you to make sure that you're making the right moves from ideation to execution of a project, helping you reach the best ROI and the best conversion rates you can.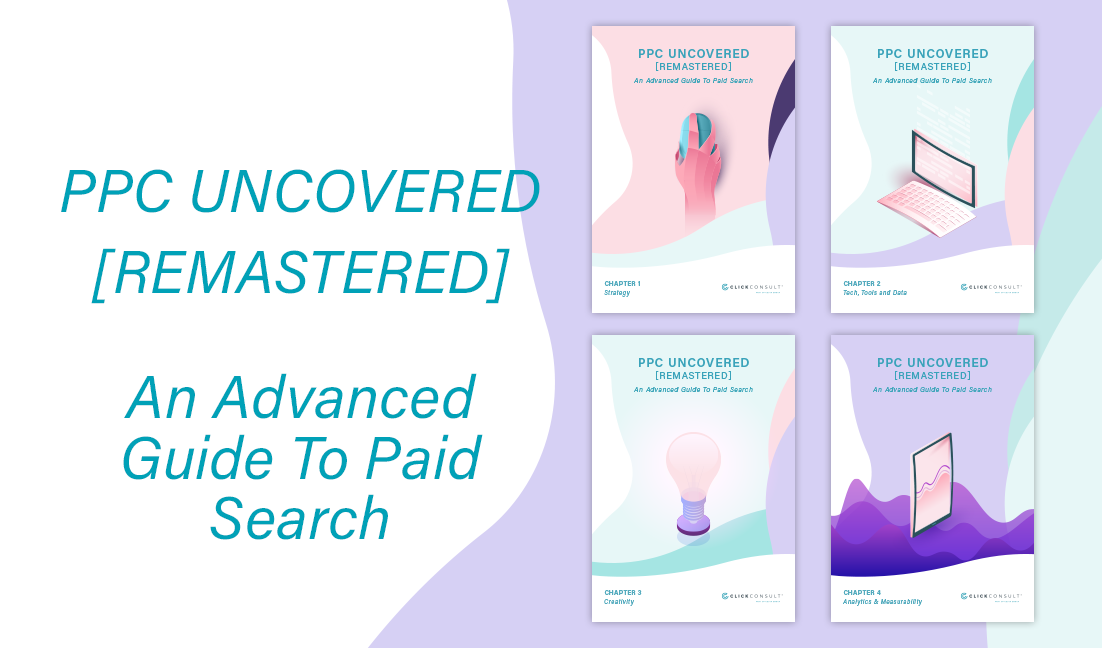 'PPC Uncovered – An Advanced Guide to Paid Search (PPC)' features 4 chapters:
Strategy
– It's not all spreadsheets and calculations (though they play their part) – PPC requires all the creativity and planning of strategy necessary to all of digital marketing

Analytics and Measurabilty – Having a lot of data is useless unless you know what to do with it – for that reason, we've compiled an eBook that gives you some of the areas PPC professionals need to focus on retrieving good data and also what to look for when you have it

Tech, Tools and Data – For PPC professionals of any level of experience, paid search is one of the better provided skill sets in search marketing – with seemingly endless numbers of tools for almost every PPC requirement.

Creativity – Paid Search (PPC) is as close as search marketing gets to mathematics – but that doesn't mean you don't need creativity! In fact – creativity is necessary at all stages of PPC from analysis to ad copy
Whether you're a beginner or a search marketing expert, Click Consult has something that can help you up your game, with blogs, eBooks, infographics and more on all of the various skill-sets required to succeed in modern marketing.
Why stop at paid search? You can learn from Click's years of experience in any of the industry's activities – we're committed to not just following best practice, but pushing it forward.