One of the most difficult things about producing online content for a brand is determining its purpose. Content for content's sake can have detrimental impact if, for example, it dilutes the relevance signals the site provides the various algorithms that rank pages, while insufficient content can leave sites struggling to compete for relevant search terms.
There are numerous ways to try to up your organic traffic – many of which are covered in our SEO Uncovered series of eBooks – but a great way is to make sure you're there for what your consumers are searching for, and that you're offering the right kind of page when you are.
Whether you're looking to identify gaps in order to generate content ideas, or looking to ensure you're serving the right content at the right time, the search queries report can help – and we offer a couple of free tool tips in to the bargain.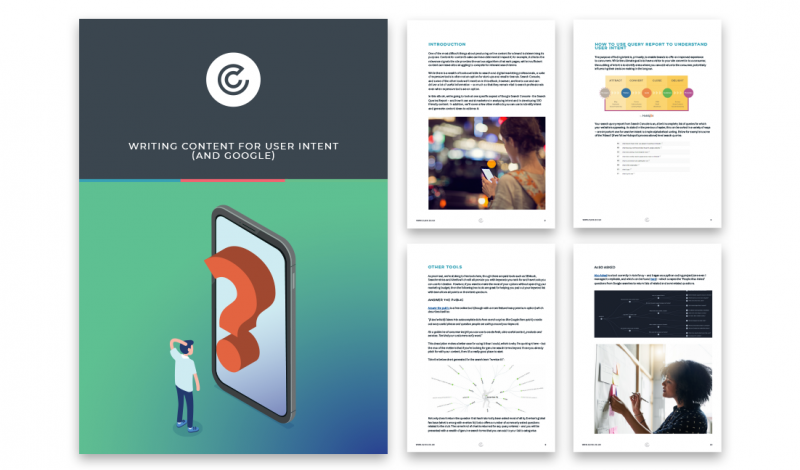 Your 'Search Queries and User Intent – Using Search Console to Inform an SEO Friendly Content Strategy' eBook contains sections on:
What is Search Console?
What is a search term?
How to find search terms
Other tools
And more!
Know someone who might need this guide? Why not share it with them on social?
User intent can see a tough proposition, but the main issue is developing a list of genuine queries – after that, we can generally use a degree of common sense to categorise the levels of intent. However, using the tools mentioned and the technique outlined, we can not only identify this intent but set about creating content to address these different levels of intent.
With updates to Search Console happening all the time, making it more useful to search professionals and eager amateurs alike, it is a tool that you should be making the most of – and we'll help you to do just that.
Click Consult has more than fifteen years of experience in search marketing, and we like to share – so feel free to explore our extensive list of resources covering all areas of search and for all levels of expertise.