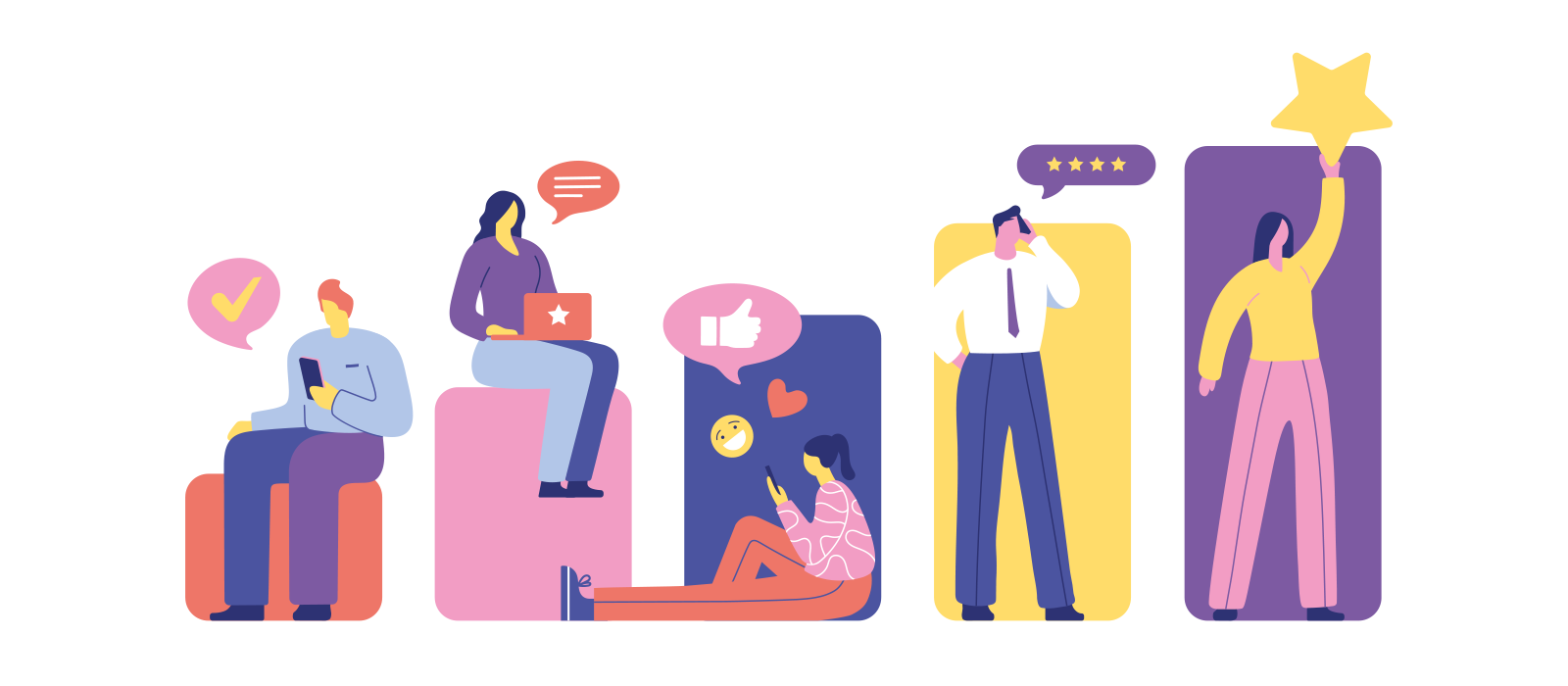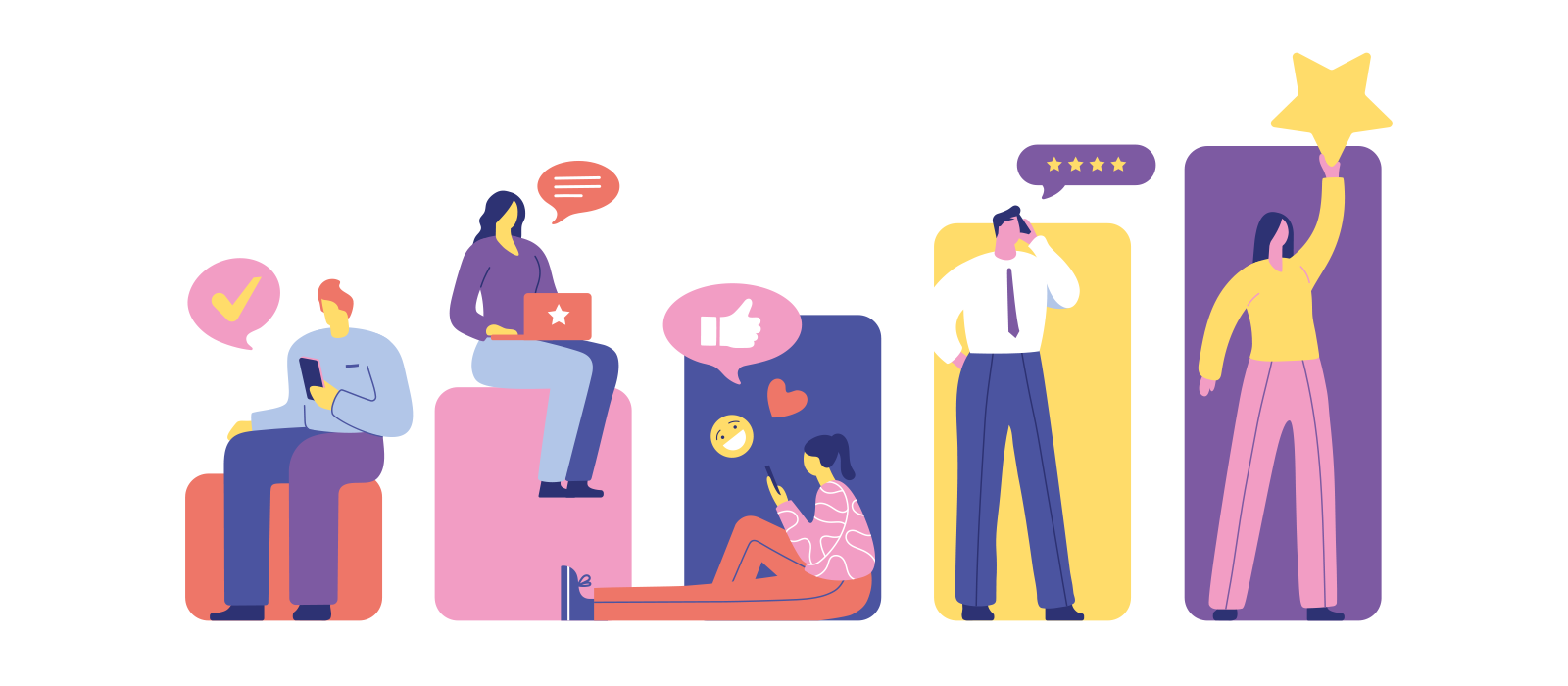 Amplifying exposure through Digital PR
May 19th, 2020
When it comes to growing a business online there are multiple things that you can do to bring success, but the most important thing you can have is good visibility.
---
Public relations (PR) and content marketing share a common goal: to create and amplify quality messaging related to your business.
Part of a PR professional's job is to study and predict trends across a wide spectrum of industries. Similarly, content marketers are tasked with staying on top of industry trends and consumer insights. If your business gets this right then amplifying your business is almost certain. 
For many marketers, it can be hard to see quantifiable returns on content marketing and SEO. With so much content being posted and optimised for search each day, how can you ensure that you're getting the most value and ROI out of your time investment? It really is a case of not just being heard or seen but exposing your company to the right audience at the right time.
As a decision maker within a business you should ask yourself if you are operating in the right market and if you are appealing to the correct audience. Are you making the right noises to those who are highly likely to interact with you and are you able to evolve and adapt with your audience? 
The key to answering all of these will be in your marketing strategy and in the digital PR that you push out. It will also be dependent on your ability to use a variety of platforms and numerous techniques.  The benefits of implementing a successful strategy are vast and being flexible with your strategy means that you have the greatest chance of hitting your goals and targets, whatever they may be.
Let's start by looking at the term 'Digital PR'…
What is digital PR?
Digital PR is the means of getting exposure online and is now part and parcel of traditional PR. There are few better ways to build your credibility and search visibility than through creating and distributing original, relevant and shareable content, which accrues quality links and creates dialogue around your brand.
With a digital PR strategy, you'll be looking to target not just relevant sites to spread your content, reaching a wider audience, driving traffic and hopefully gaining a link, but also appropriate influencers on blogs, online communities and social media networks, your target audience, prominent bloggers, the press, and more.
Much like magazines and newspapers, where many have switched from print to digital, communications are also going online. There are several reasons for this and the benefits of crafting a digital space in which to communicate are vast.
Digital PR is all about combining traditional PR with content marketing, social media and search: transforming static news into conversations and bypassing media to speak directly to your target audience online.
News can be spread further, faster, and more directly to a specific target audience than ever before in history. It allows us to maximise news like never before. Instead of being satisfied with a single placement, your news can be shared exponentially. 
SEO benefits
Historically marketing and PR departments would have sat on opposite sides of the office, each trying to outdo one another but more than ever these teams are now either working together or are, in fact, the same department. This is because the end goal will be the same. It is to garner as much engagement as possible and promote the businesses at every opportunity. Part of this is done to generate improved search visibility and the SEO benefits of putting out informative, engaging, shareable content which is keyword rich and resonates with your audience are increasingly noticeable.
With Google placing an increased focus on the number of high quality, relevant backlinks to your website and weighing an increased value to those that echo both the searchers intent and the on-page content, digital PR is a vital tool.
By engaging with the audience and encouraging collaboration it is possible to generate links from third parties which, it can be argued, act as an endorsement for your company.
According to Moz: "There are two pillars of integration for a successful strategy, 'PR and Traditional Marketing' and 'SEO & Digital Marketing.'
"The "PR" side deals with people and content (eg, messaging, media relations, and materials, etc), while the 'SEO' side focuses on things (eg, online data, analytics, and research, etc).
'SEO,' may want to use certain keyword-based language in messaging in an attempt to rank highly for certain search terms. 'PR' might want to use different terms that may resonate more with media outlets and the public. This needs someone to make a decision and often you find that this person is the Marketing Manager or Director.
Digital PR and SEO
PR and SEO can work closely together to build a brand's credibility and search visibility through valuable, relevant content, which accrues quality links. Both teams (or individuals, or agencies) should share ideas and knowledge in order to build link authority for your website, improve rankings in the search results and increase brand awareness.
Why are inbound links so important?
Building legitimate inbound links, or backlinks, is an important strategy for marketing your website for two reasons:
They can expose your brand to a relevant audience and drive referral traffic to your site.

They can help you rank higher in the SERPs (search engine results pages), as links are a vital signal to Google about the relevance and importance of a website.
A good digital PR offering can help you to earn genuine, high quality backlinks by:
Creating unique, engaging, high quality content in line with your brand's goals and message.

Building a genuine community which interacts with your website, your social channels and one another.

Developing and maintaining authentic relationships with relevant influencers.
Click, click, click
The main benefit, and one which many forget about, is the fact that with a digital strategy you actually have a link. In the past newspaper, TV and radio advertising have been the primary channels for marketers but now you can actually lead the reader to a conversion whether that be a service or a product and you can add them to your engaged audience lists. You can track their activity and remarket to them like never before and buy offering a tailored, personalised campaign to them you can improve interaction and sales.
Brand reputation and identity
This is an important benefit as boosting your brand reputation and identity enables you to engage with market influencers who have the ability to encourage conversions and boost sales.
You will also be able to respond to customers in real time through your digital PR, which increases consumer confidence or can limit any damage to your reputation.
By creating a dialogue between you and your customers you can really reinforce the sense of relationship and promote brand loyalty, giving your organisation a human touch which consumers will respond to. Not only this, but interactions will likely be seen by others and can create further interest in the company.
With digital PR it's also possible to push out integrated campaigns to influence consumers' purchasing decisions, all for far lower cost than other mediums.
Analytical benefits
With other forms of marketing, advertising and communications you often get very top level audience figures and it can be very hard to prove who has had eyes on your products or news. With digital methods that lead to a conversion or which require a form to be filled you can track engagement. You can also monitor audience growth especially in terms of social media.
Using this information can help guide your future marketing campaigns, as you begin to learn what your target market responds to in a positive way.
What is the difference between traditional and digital PR?
Traditional PR
Traditional PR covers crisis and reputation management, brand awareness and advocacy as well as brand messaging. 
Publicists will have a book of valuable contacts such as journalists, producers and influencers that they use to push content out. Traditional PRs tend to have a speciality niche, hence why they guard their contacts so closely. These contacts are typically built up over many years.
It's also key to point out that there are longer lead times for coverage to go live, especially with print publications. So unlike their digital counterparts, those using traditional methods are experts in patience.
Digital PR
Digital PRs take into account their clients digital stipulations such as differing types of links, eg, affiliate or tracked, increased number of followers etc, and develop a digital strategy in order to achieve these KPIs using various channels. It is a much more holistic process, where every channel can potentially assist one another when it comes to these goals.
Where it can get complicated is when you add the SEO element. Digital PRs have to consider Google webmaster guidelines, link quality, and roughly another 200 ranking factors, which can be quite a transition. 
How do you implement a good strategy and how can you create effective PR?
Well the first thing you need to do is to understand your audience. Ask yourself about the type of content they are likely to engage with, where they find it and if it is good enough for them to convert or share. We call our process outreach and this is what, we feel, is the best way to make your information reach the right people at the right time. Once you understand what it is you want to say the next step is where.
Outreach is the process of identifying the best possible outlets for your content and there are a number of tools that can be used for this. According to The Drum, one of the best places to start is by searching Google News for your topic. 
This is a simple way of identifying publications and authors with an interest in your subject. Once you've identified a website that has recently published related content, do a site search to evaluate just how often they write on the topic and in what ways. This will also highlight other writers on the site to potentially contact and expand your network.
We split digital PR into three clear sections and believe that this is the key to delivering the best results. By separating the content into PR/editorial outreach, social outreach and blogger outreach we can cover the entire market.
Final thoughts
The overwhelming benefits of having a multi-faceted approach to both you digital marketing and your PR are vast. If you are able to engage as wide an audience as possible, build loyalty, protect your reputation and increase your search visibility then growth is inevitable. You can deal with problems and communicate successes to your readership in a way that shows the business off in the best possible light.
Self-publication and promotion are becoming increasingly important for businesses. If you're not shouting about your brand, products and services then who is? By implementing a good digital PR strategy you give yourself not only the best possible coverage but can attract new and retain existing customers.
There is a common misconception that it can be difficult to talk about yourself but if you are going to grow your business then this communication is vital. 
---
To keep up to date with the latest search news, you can sign up for our newsletter, or check out our resource section for more actionable advice. Alternatively, contact us to see what we can do for your brand.